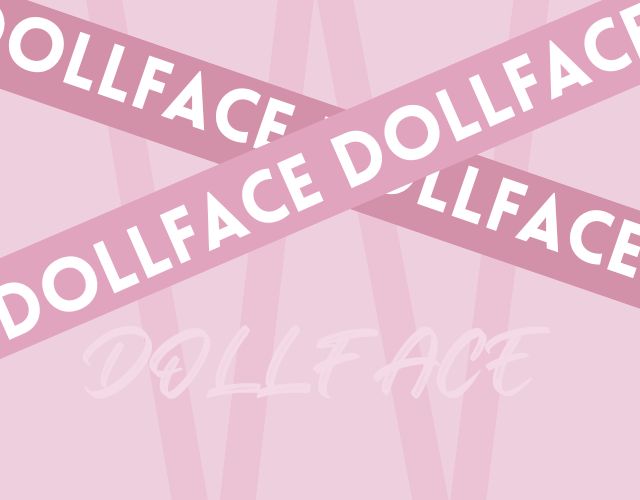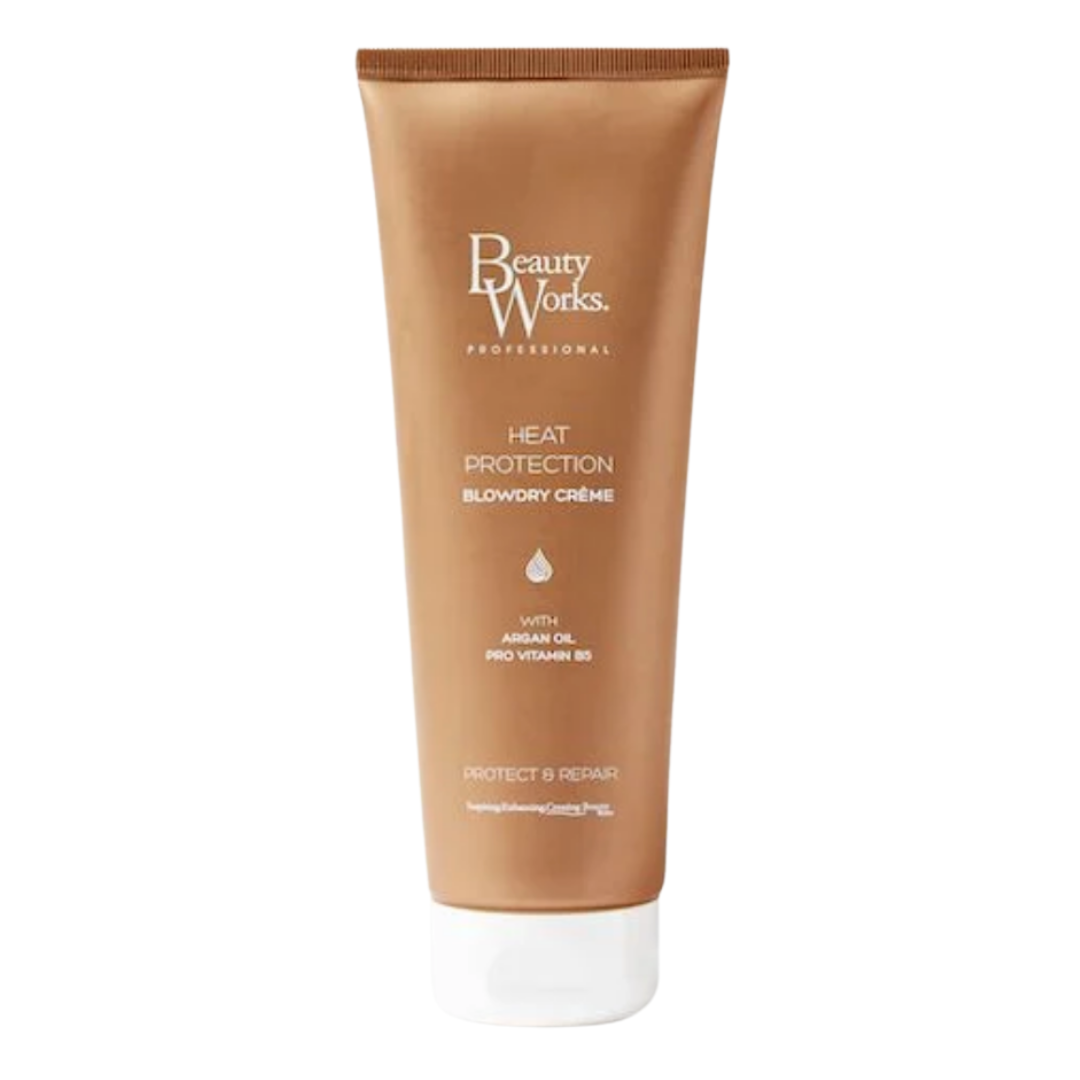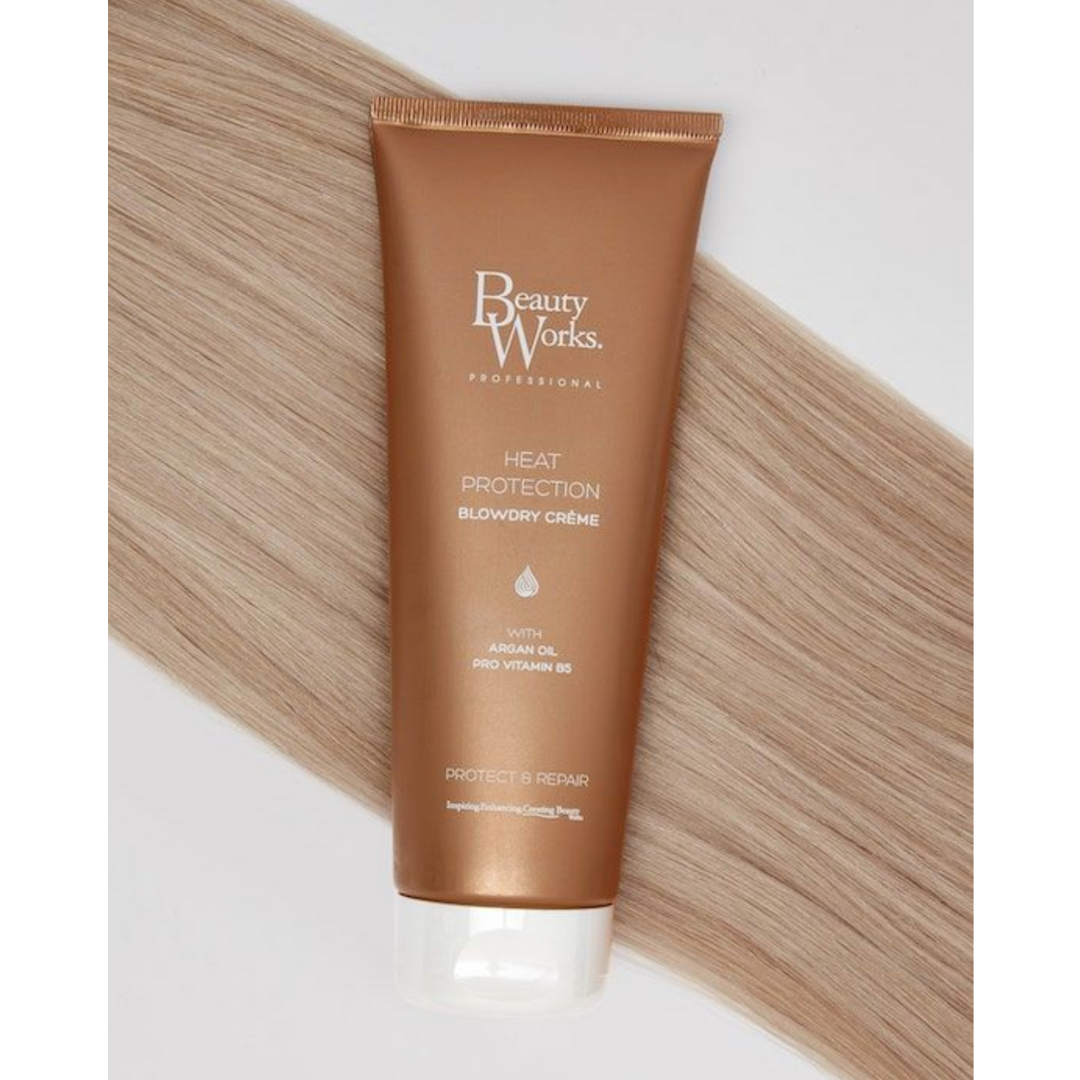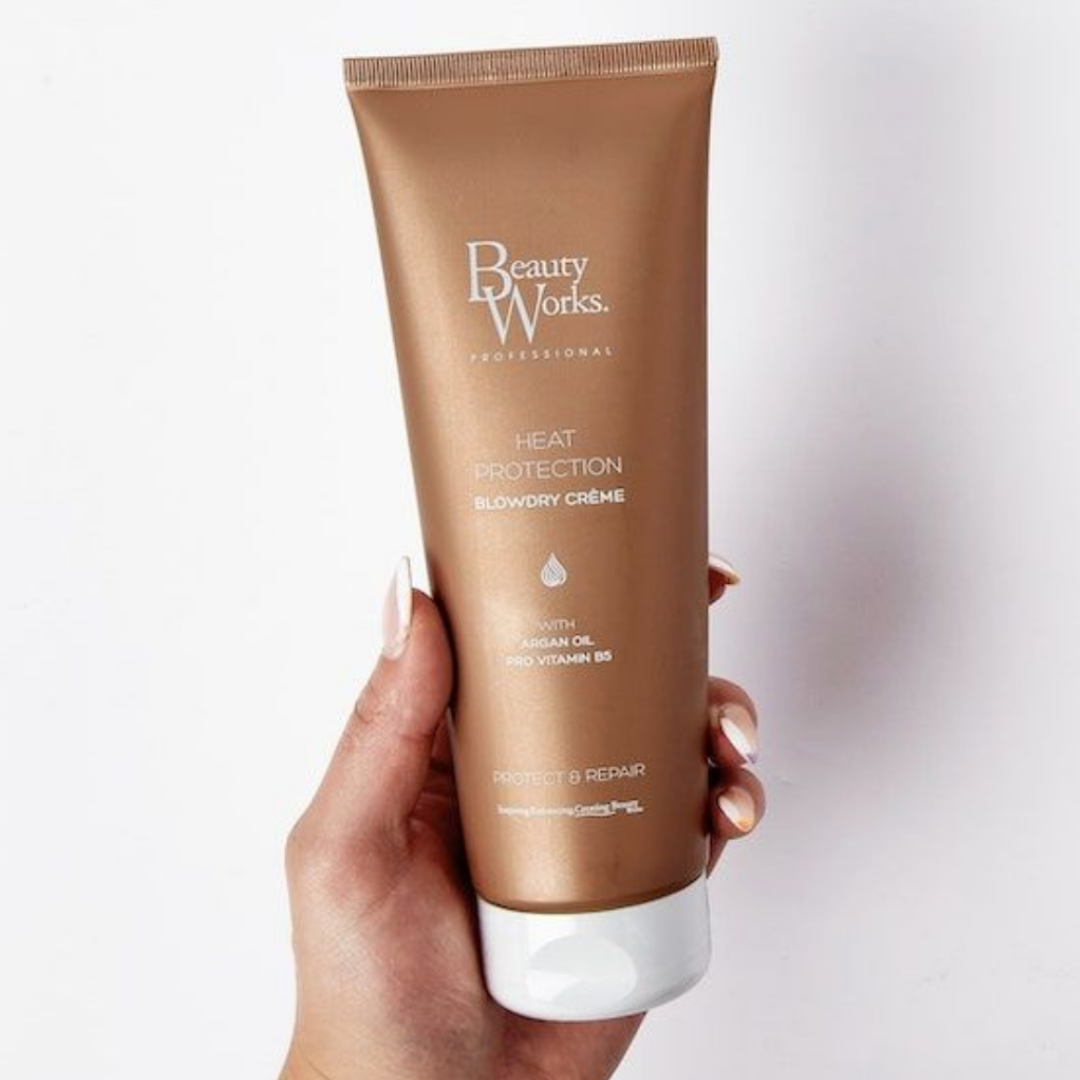 Beauty Works Blowdry Crème 250ml
Beauty Work's lightweight crème formula is essential for users that style hair with heated tools
Formulated with Argan oil and pro vitamin B5, its essential antioxidants keep your hair safe from styling, while nourishing the hair for an overall healthier appearance.
Beauty Works Blowdry Crème acts as a coat to protect strands against heat damage caused when styling. Providing heat protection whilst leaving hair feeling nourished and frizz-free.
Apply to lightly towel-dried, damp hair. Pour the Blowdry Crème into your palm, rub your palms together then smooth the product throughout the hair. Comb through the hair, then blow-dry the crème into strands. Do not rinse.
Aqua[Water],Myristylalcohol,Dimethicone/mercaptopropylmethiconecopolymer,Phenyltrimethicone,Cetrimoniumchloride,Phenoxyethanol,Parfum[Fragrance],Arganiaspinosakerneloil,Arganiaspinosakerneloil,Ethylhexylglycerin,Triethanolamine,Cocotrimoniummethosulfate,Geraniol,Linalool,Hexylcinnamal,Limonene,Hydroxypropylguar,Polyquaternium-68,PPG-15stearylether,Dimethicone,Panthenol.
Share