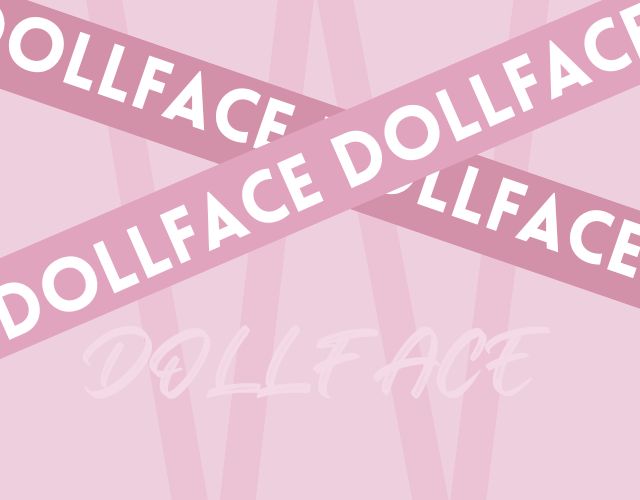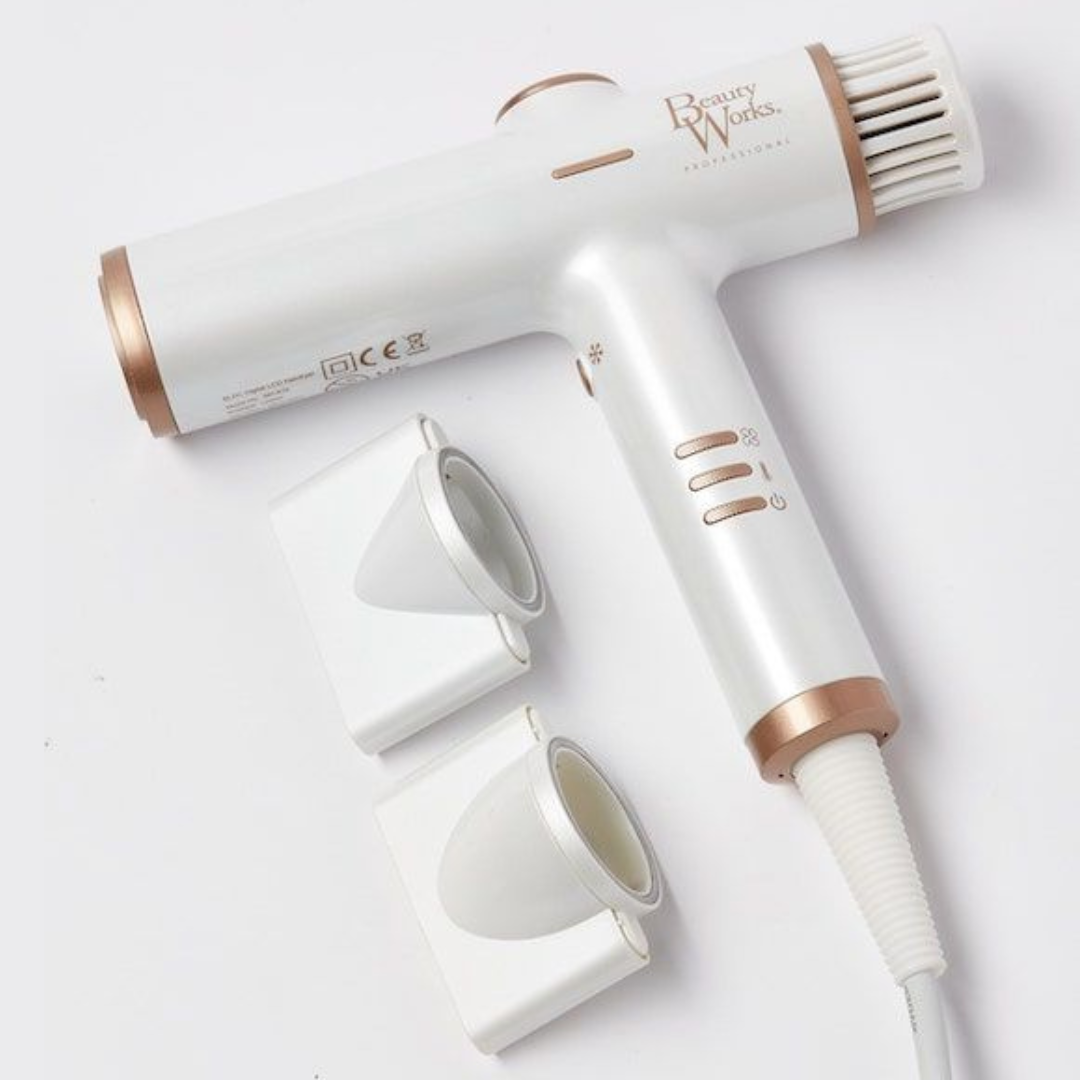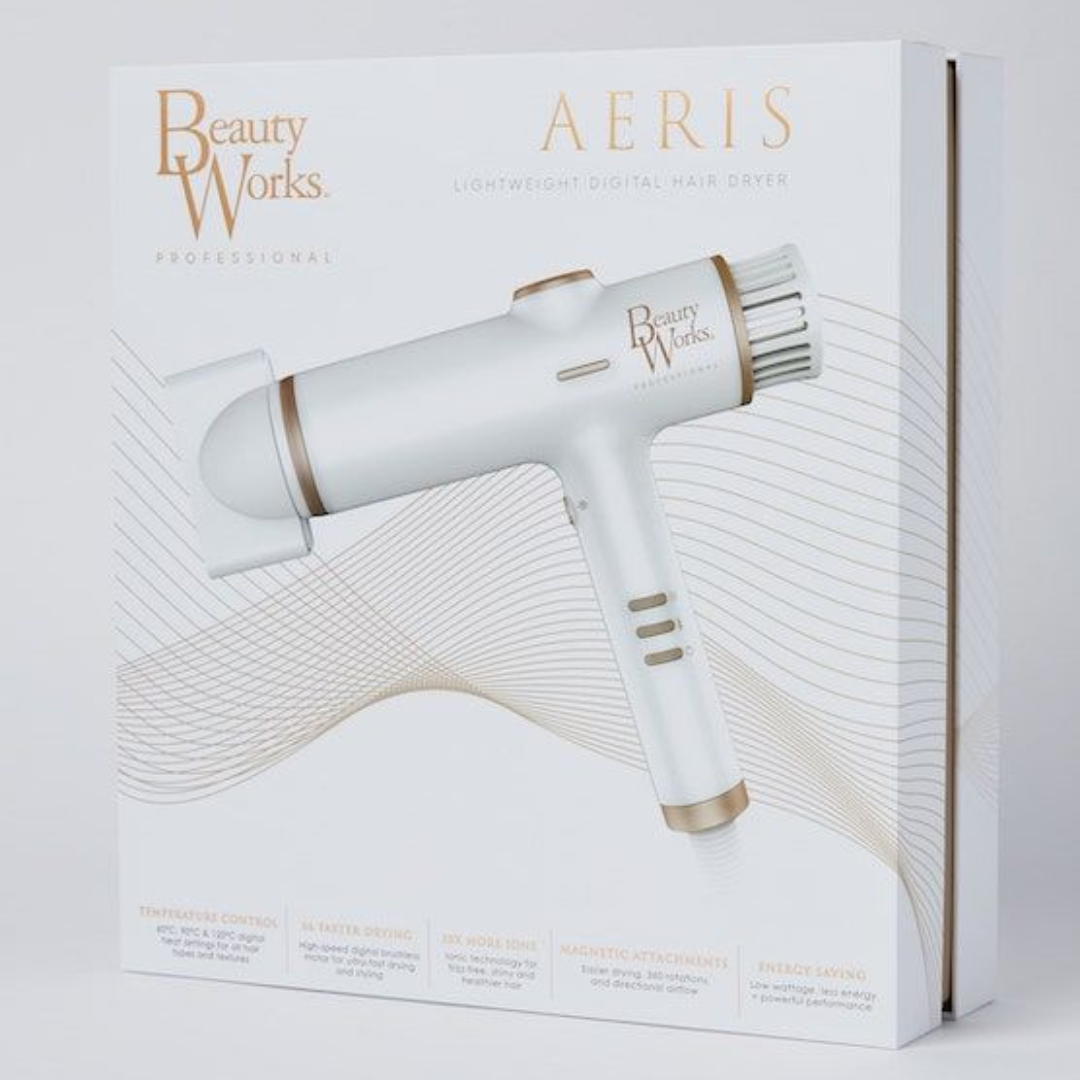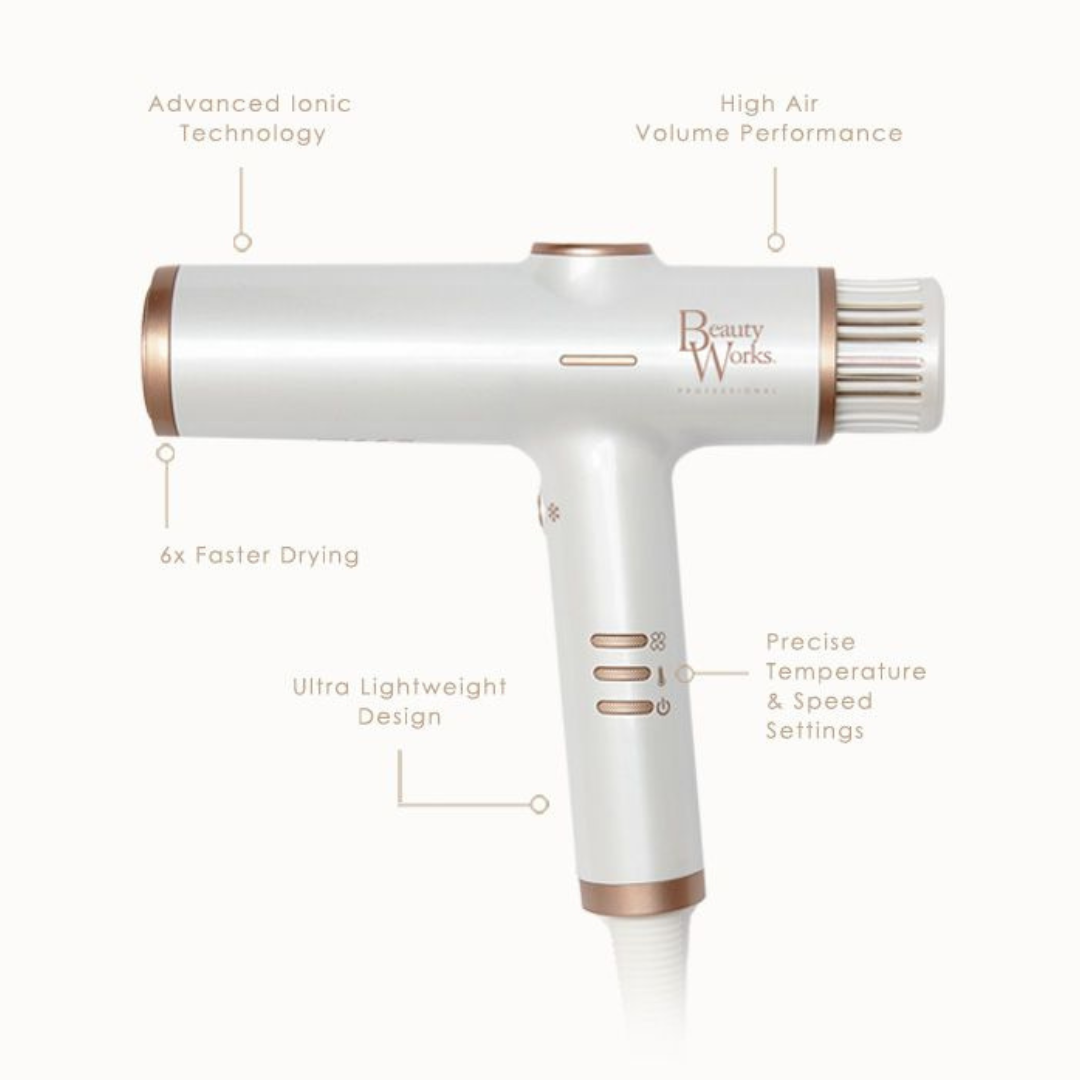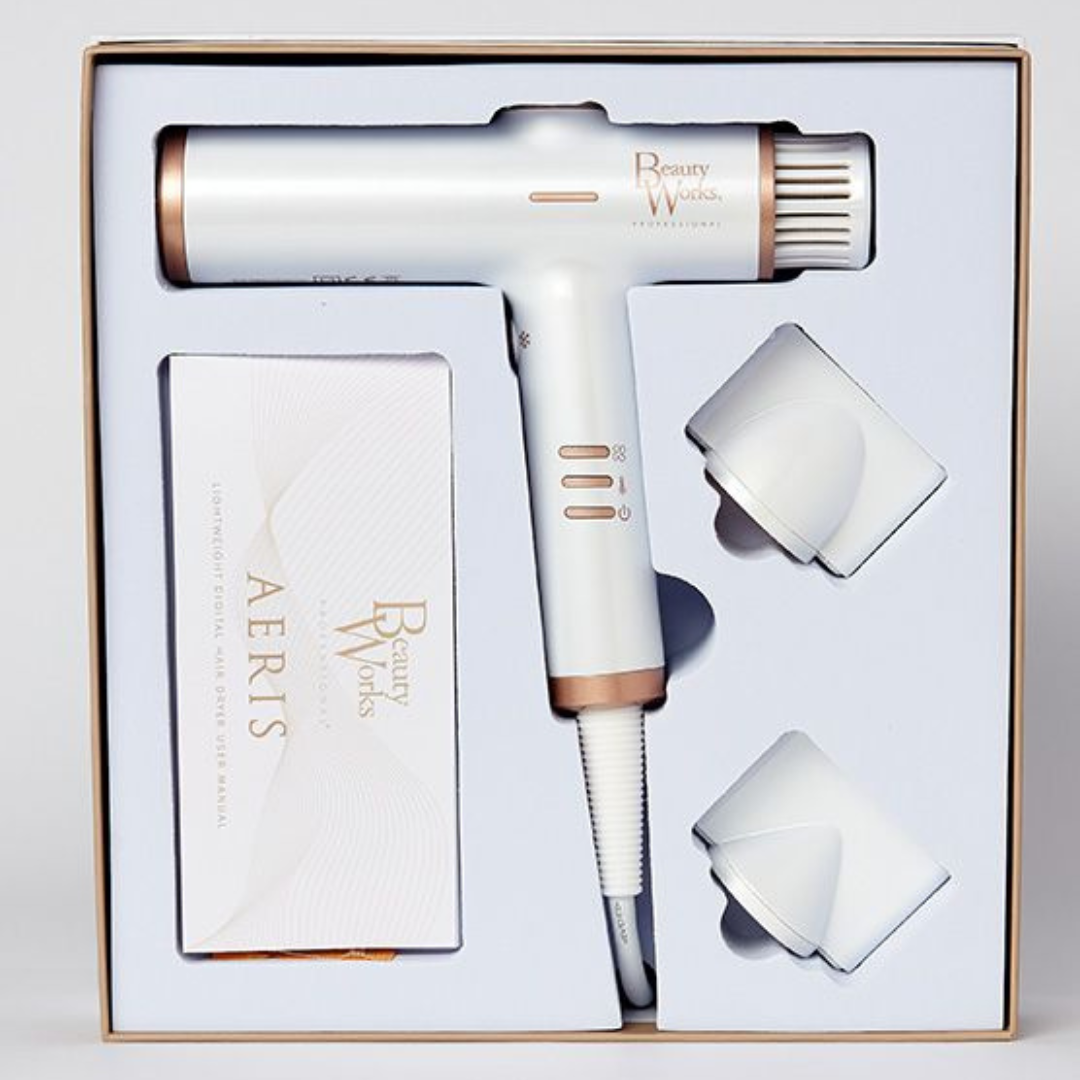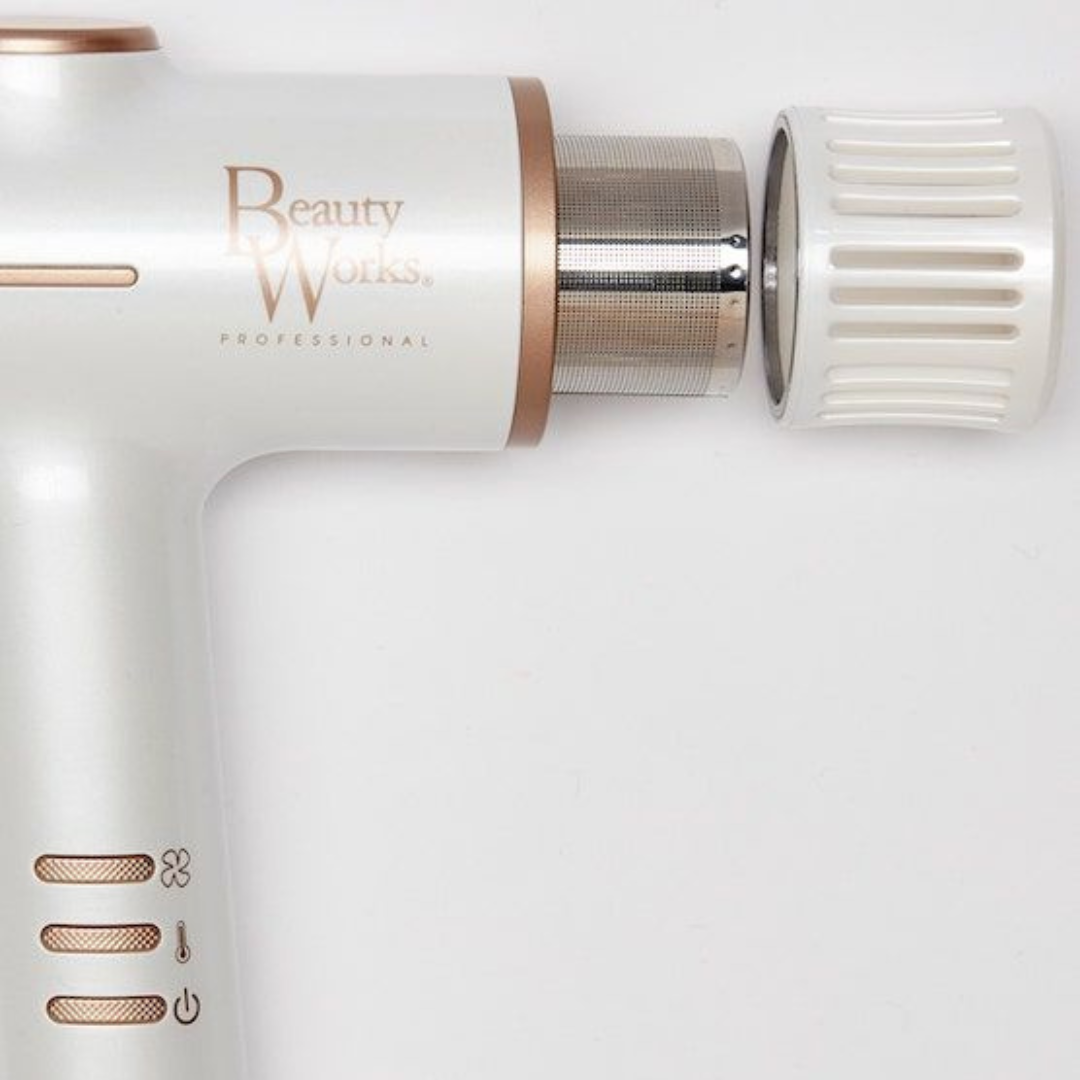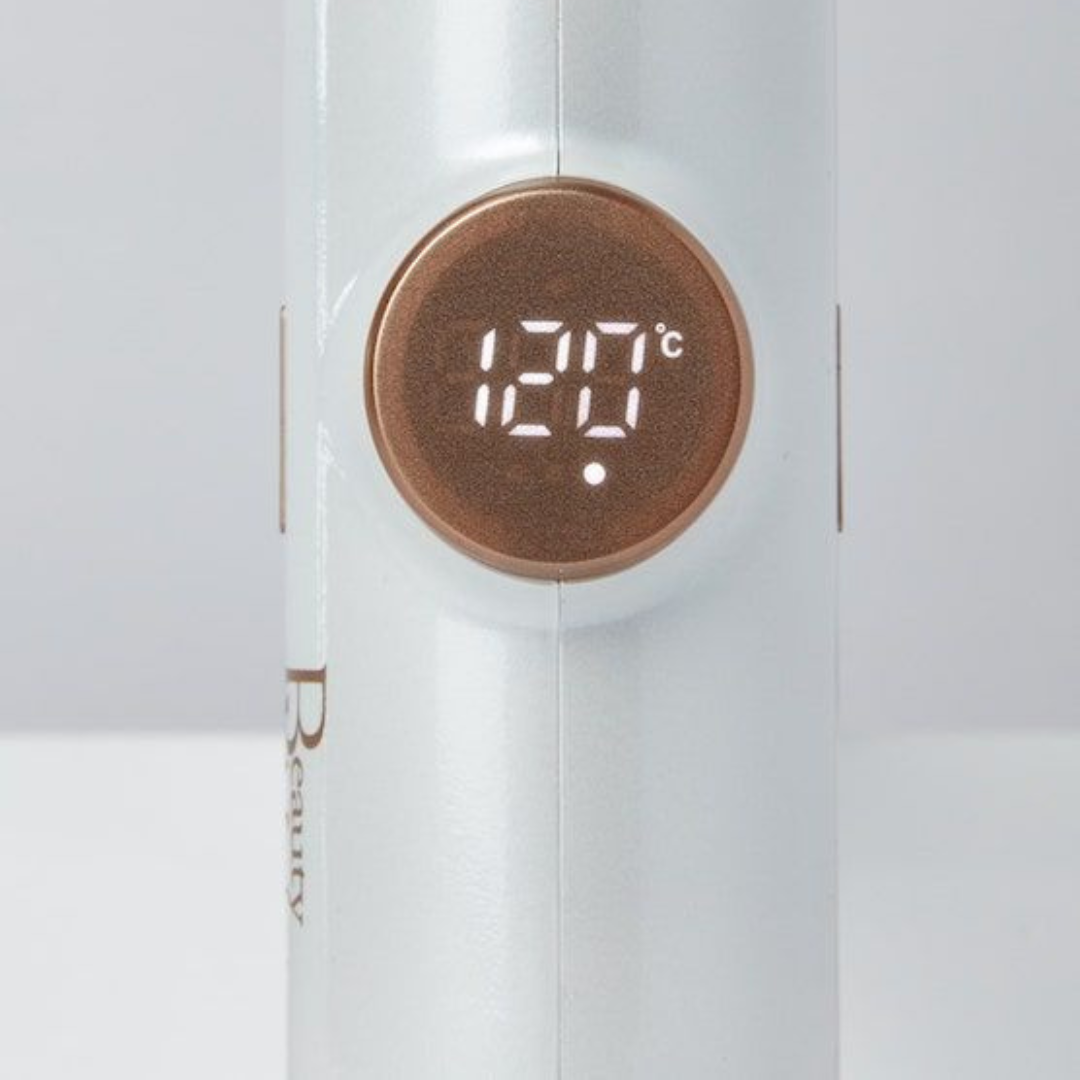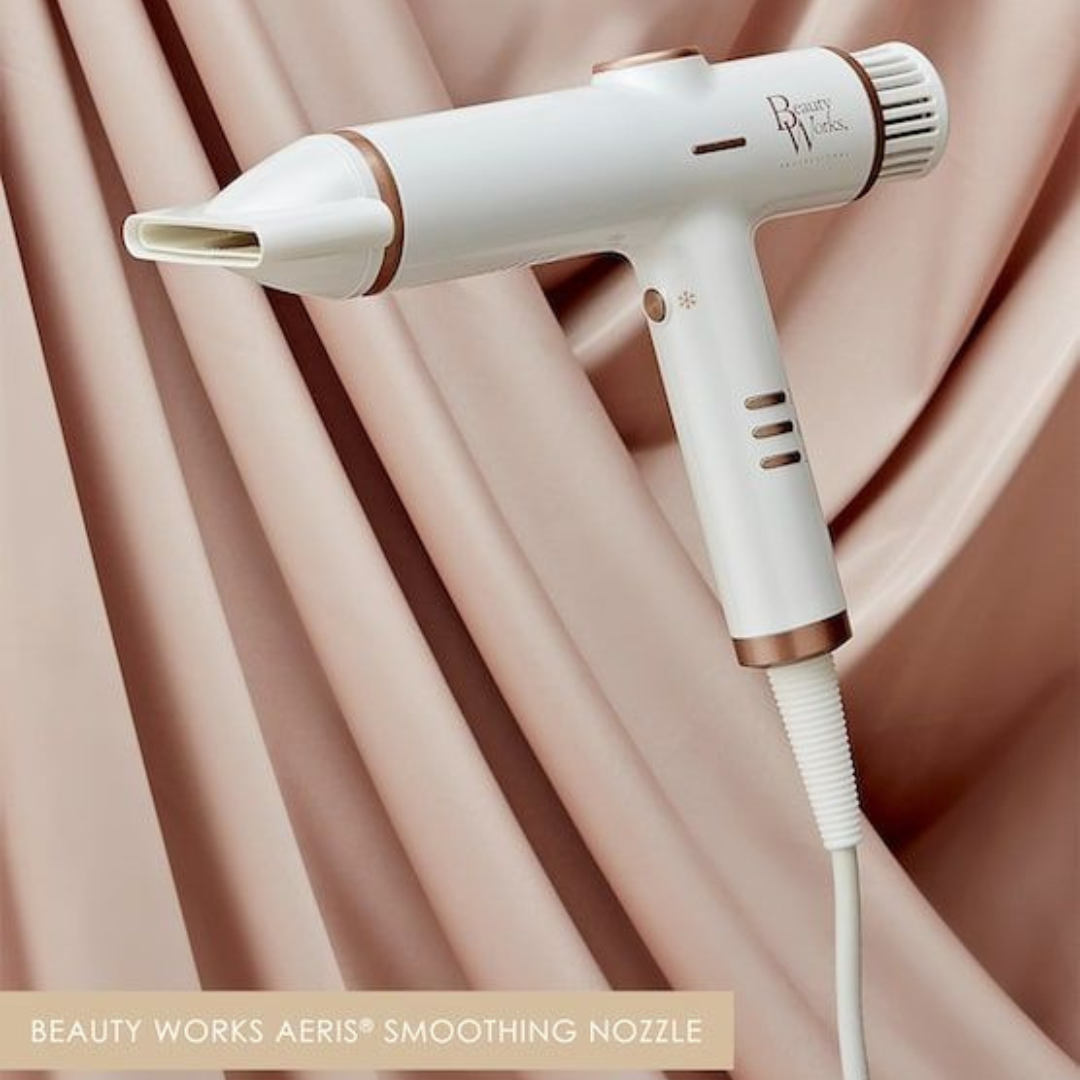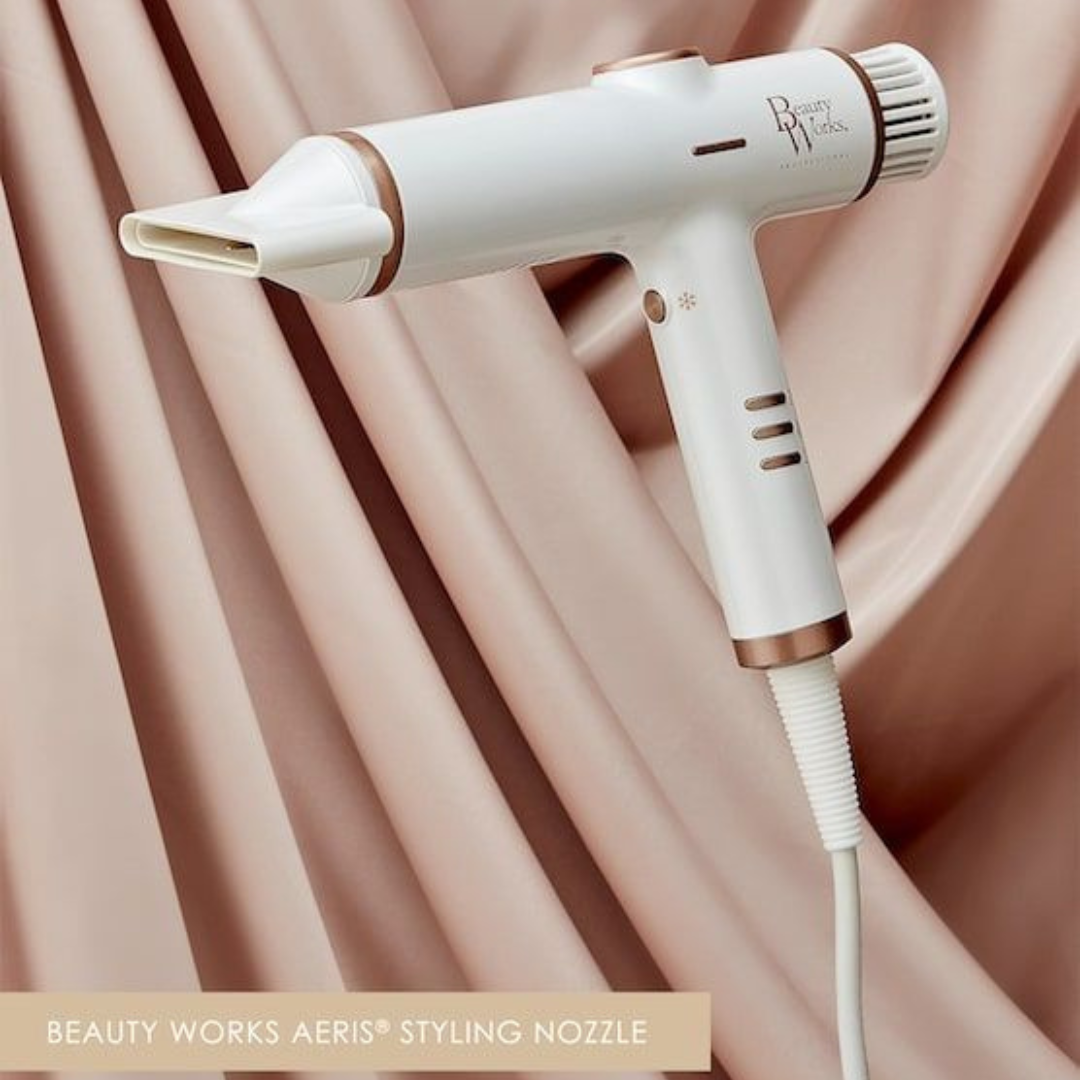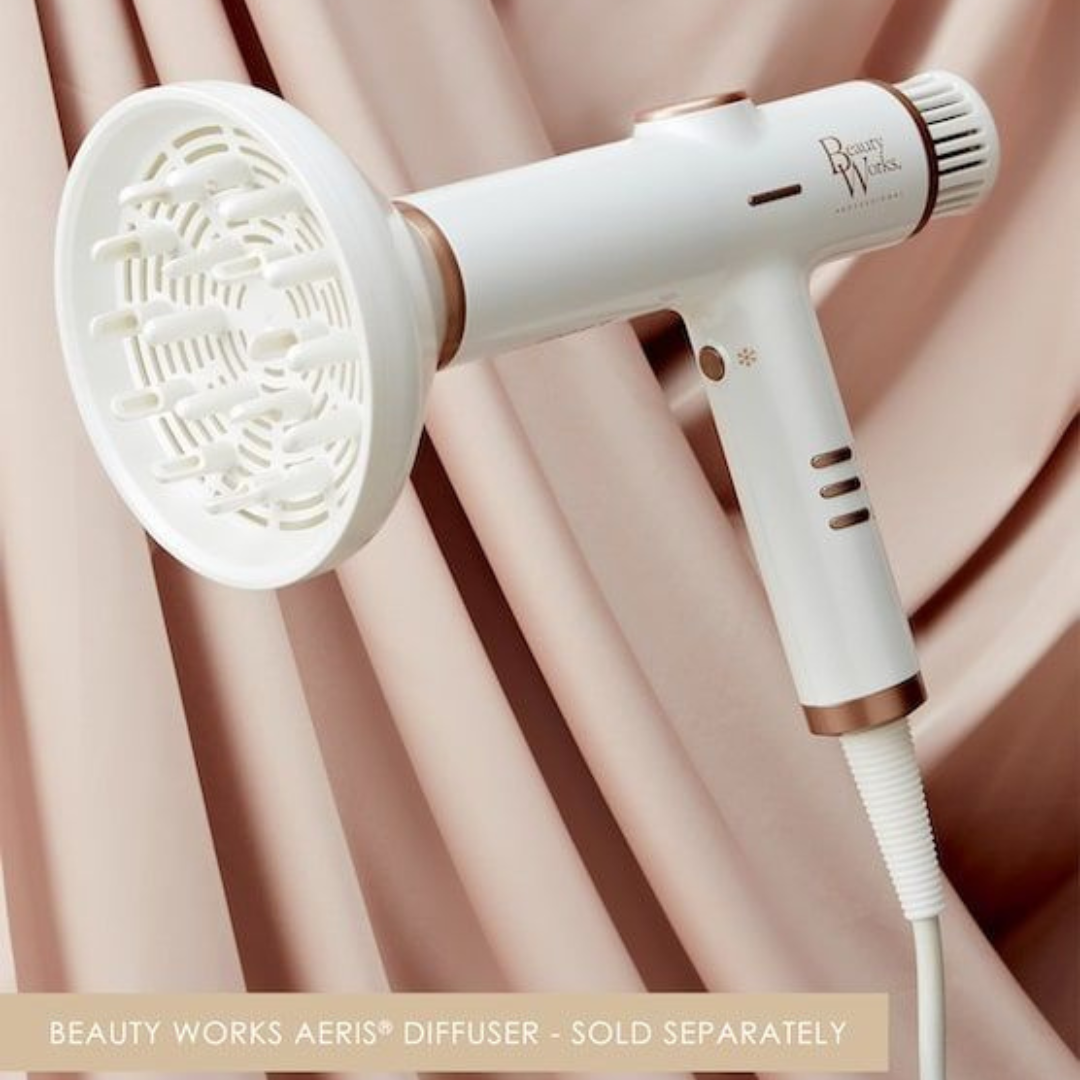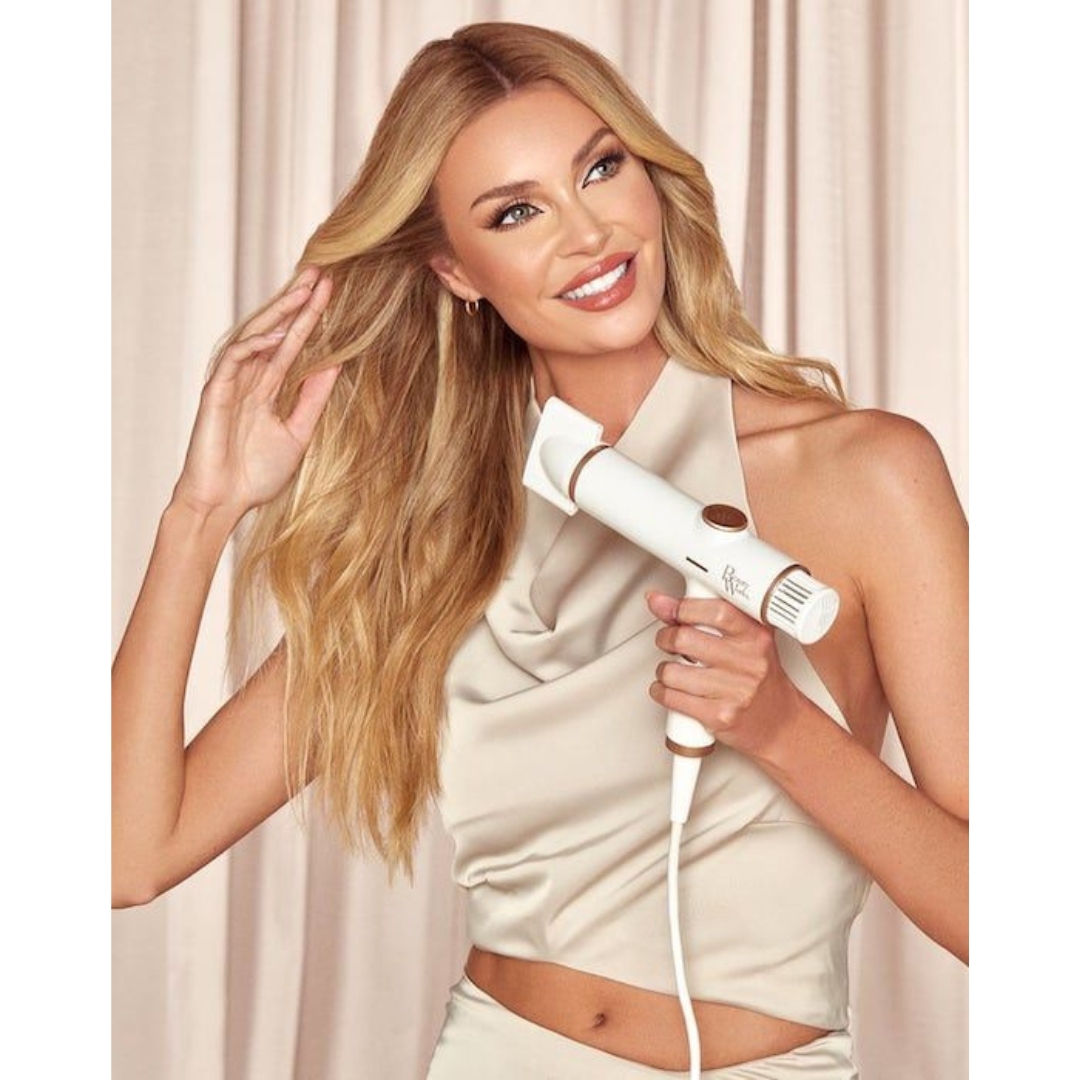 Beauty Works Aeris - Lightweight Digital Hair Dryer
Empower your hair with Beauty Works AERIS
An innovative lightweight digital hair dryer featuring intelligent technology for an ultra-fast, smooth blow dry experience which is smarter on strands.
Fusing power, speed and precise temperature control, AERIS is expertly engineered to deliver smooth, shiny results. Achieve sleek, polished styling without compromising the health of your hair. Reducing drying time without excessive heat damage.
AERIS® is Latin for "air" and our dynamic hair dryer harnesses the power of an aviation grade brushless digital motor, to provide high velocity airflow and ultra-precision. The 1200W motor dries hair 6x faster than traditional hair dryers and runs up to a maximum of 110,000 rpm. AERIS® features advanced ionic technology that actively promotes hair health to reduce breakage, whilst locking in moisture, for frizz-free, silky hair. Engineered to create a smooth, salon blow dry finish at home on all hair types and textures, AERIS® will revolutionise the way you dry and style your hair, with precise heat and speed settings. Customise your blowdry to reduce drying time without excessive heat, and style your hair your way.
Magnetic attachments with heat shield technology allow for precise drying and easier adjustment of airflow, delivering faster frizz-free styling and salon-grade results. The diffuser and nozzles can be rotated 360° so that you can control the direction of airflow to meet your styling needs. Reduce energy consumption without compromising on power and discover the future of styling. The lightweight, ergonomically balanced design runs up to a maximum of 110,000 rpm whilst using only 1200W of energy, providing powerful performance to save time and reduce energy consumption.
For best results, use Beauty Works Blowdry Crème on hair before styling.
⭐️ High Air Volume Performance - Aviation grade Brushless Digital motor, providing high-speed drying and ultra-precision heat - 6x faster than a traditional motor.

⭐️ 6x Faster Drying - Advanced internal aerodynamics for ultra-fast drying and styling.

⭐️ Adjustable Temperature Control - Take control with variable digital heat settings for all hair types and textures, including a cool shot for setting your style.

⭐️ Advanced ionic technology - For healthier drying and frizz-free results, producing up to 30 million negative ions (10x higher than an ordinary ionic hair dryer).

⭐️ Intelligent Memory Feature - Remembering your preferred heat and speed setting for even fast styling, tailored to you.

⭐️ Ultra Lightweight - Weighing just 300g, for enhanced comfort when styling and perfect for travel.

⭐️ Energy Saving - Maximum efficiency and powerful performance with only 1200W, saving energy and time.

⭐️ Auto Cleansing Feature - Unique inner component self-cleaning feature, plus removable magnetic filter cage for easy cleaning.

⭐️ Magnetic Attachments - Tailor your styling with 2 styling nozzles and a diffuser*. With 360 degrees rotation, for a more controlled and easier adjustment of airflow to meet your different styling needs.

⭐️ Safety System - Should the air inlet be blocked by obstructions, the motor will automatically stop rotating and shut down.

⭐️ LCD Digital Display Screen - Stylish, large temperature and speed setting screen.

⭐️ Cable Length - Professional length 3 metre cable for more movement and flexibility when drying.

⭐️ Dust Bag - To store the hair dryer safely when not in use or when travelling.

⭐️ 1 year Warranty.
1 x Beauty Works Aeris Hairdryer

1 x Styling Concentrator - Fast, precise airflow for enhanced control and targeted drying. Creating a focused, high-velocity stream of air so you can style one section at a time. Included with AERIS®.

1 x Smoothing Nozzle - Dries hair gently using smooth air, for sleek, straight styles. Eliminating flyaways without the need for extreme heat for a shiny, smooth finish and healthier drying experience, included with AERIS®.
⭐️ On clean, damp hair - prep your locks with Beauty Works Blowdry Crème or a heat protectant.

⭐️ Hold the AERIS® hair dryer by the handle and press the power button for 2-3 seconds to turn on the LCD display. Using the temperature control button select your heat temperature, followed by the airflow control for your desired flow speed.

⭐️ Select your styling attachment dependent on your desired finish, clicking into place before sectioning hair and starting to dry. Repeat on all sections until hair is fully dry. Use the Cool Shot function to cool down and set your style in place.
Share