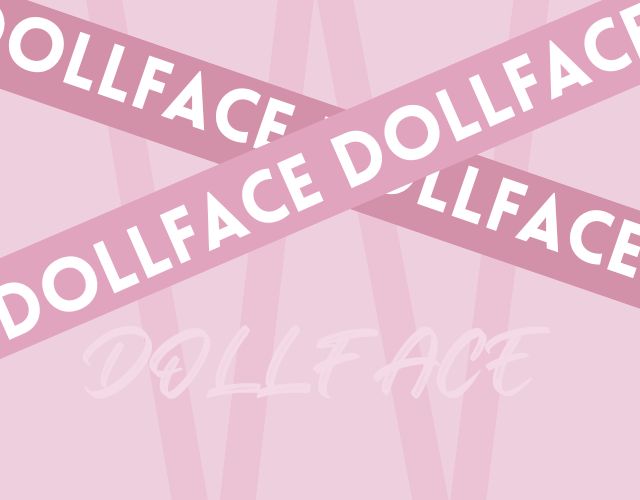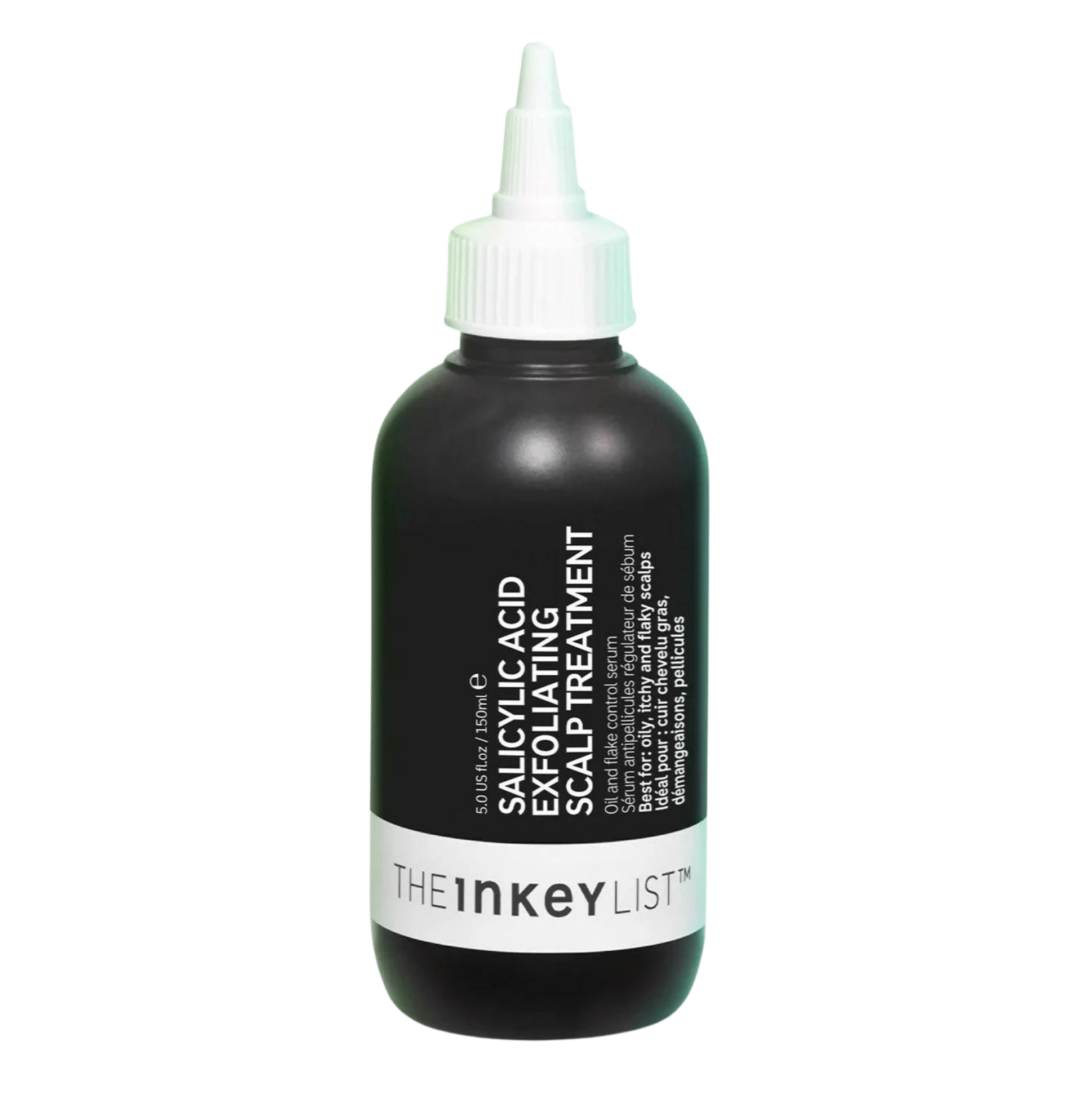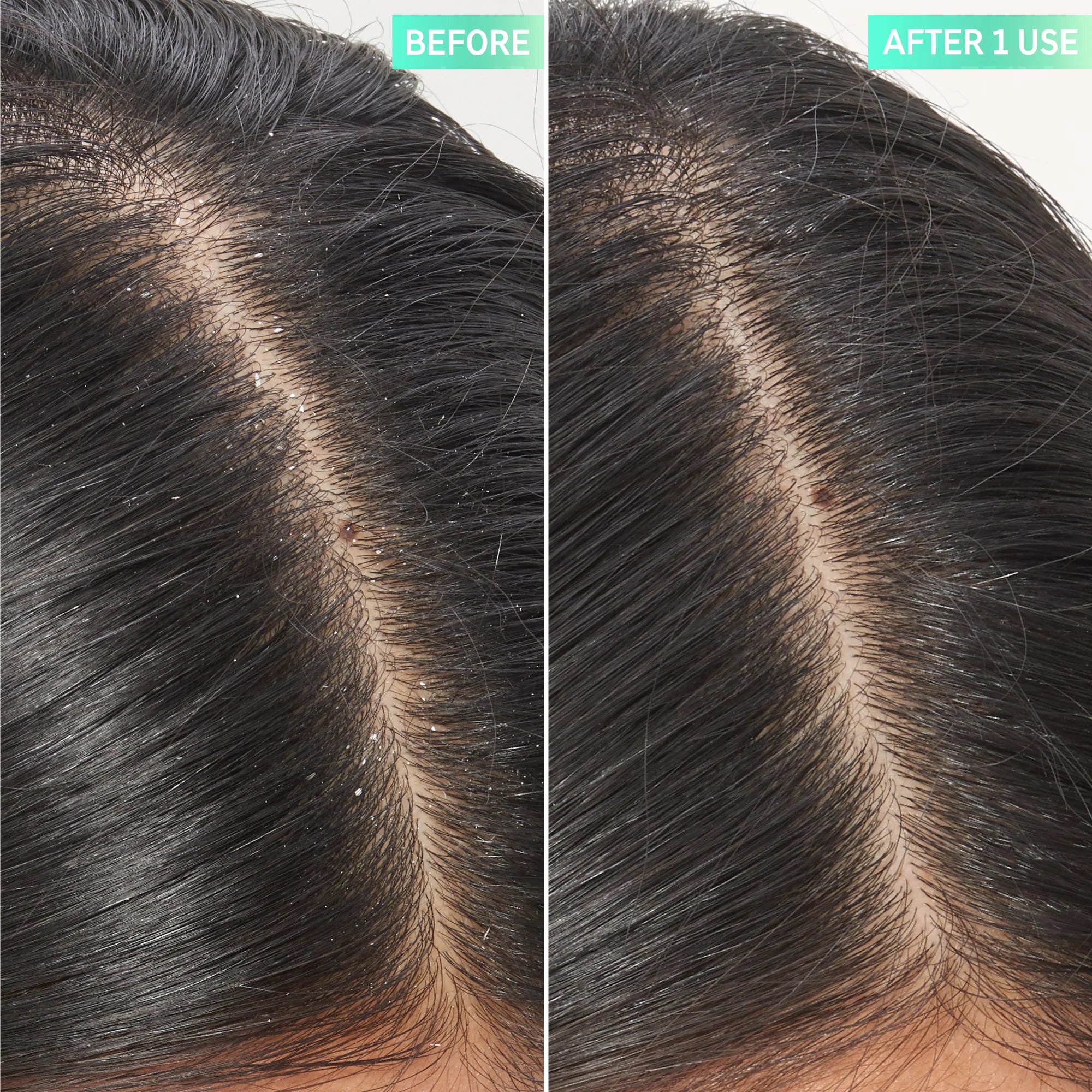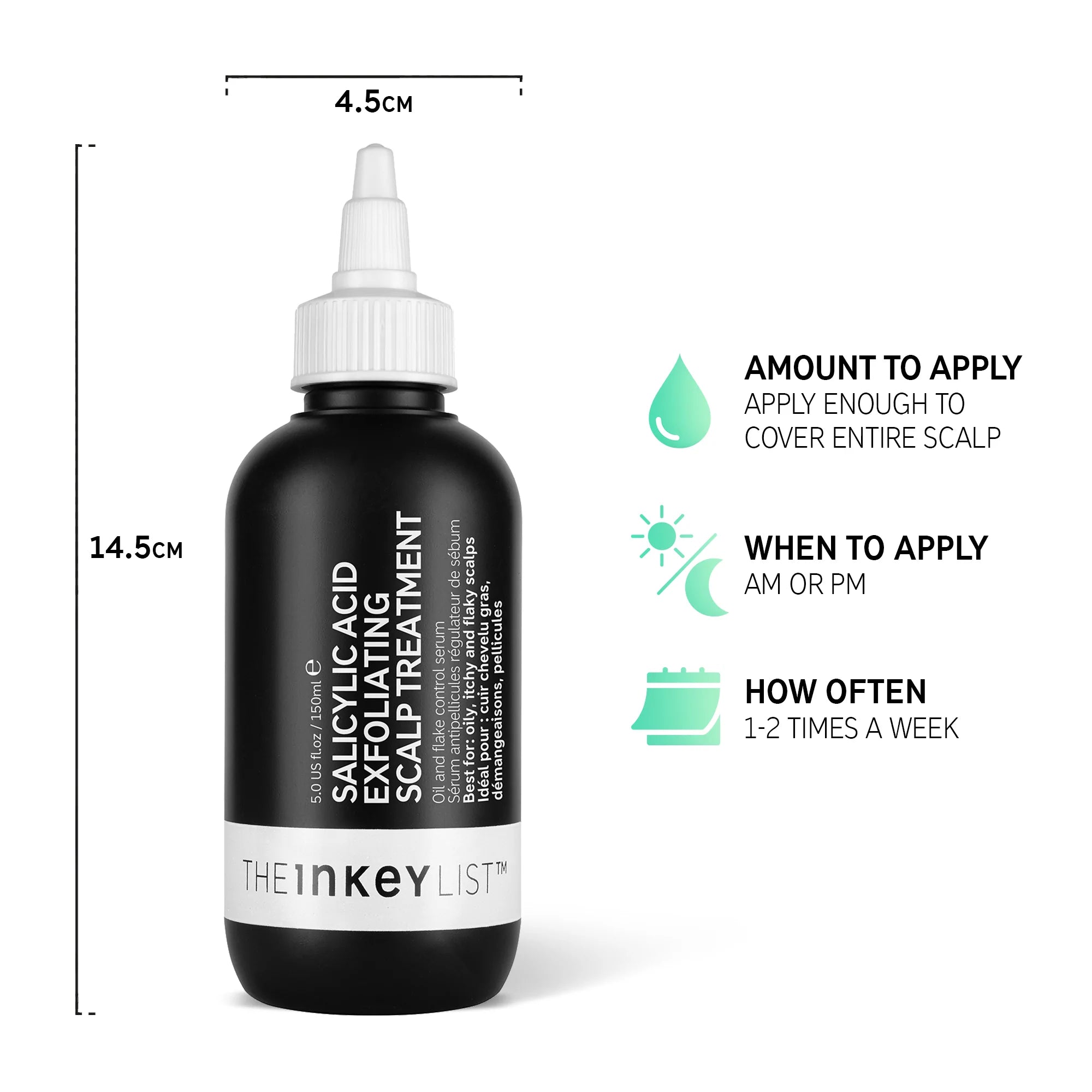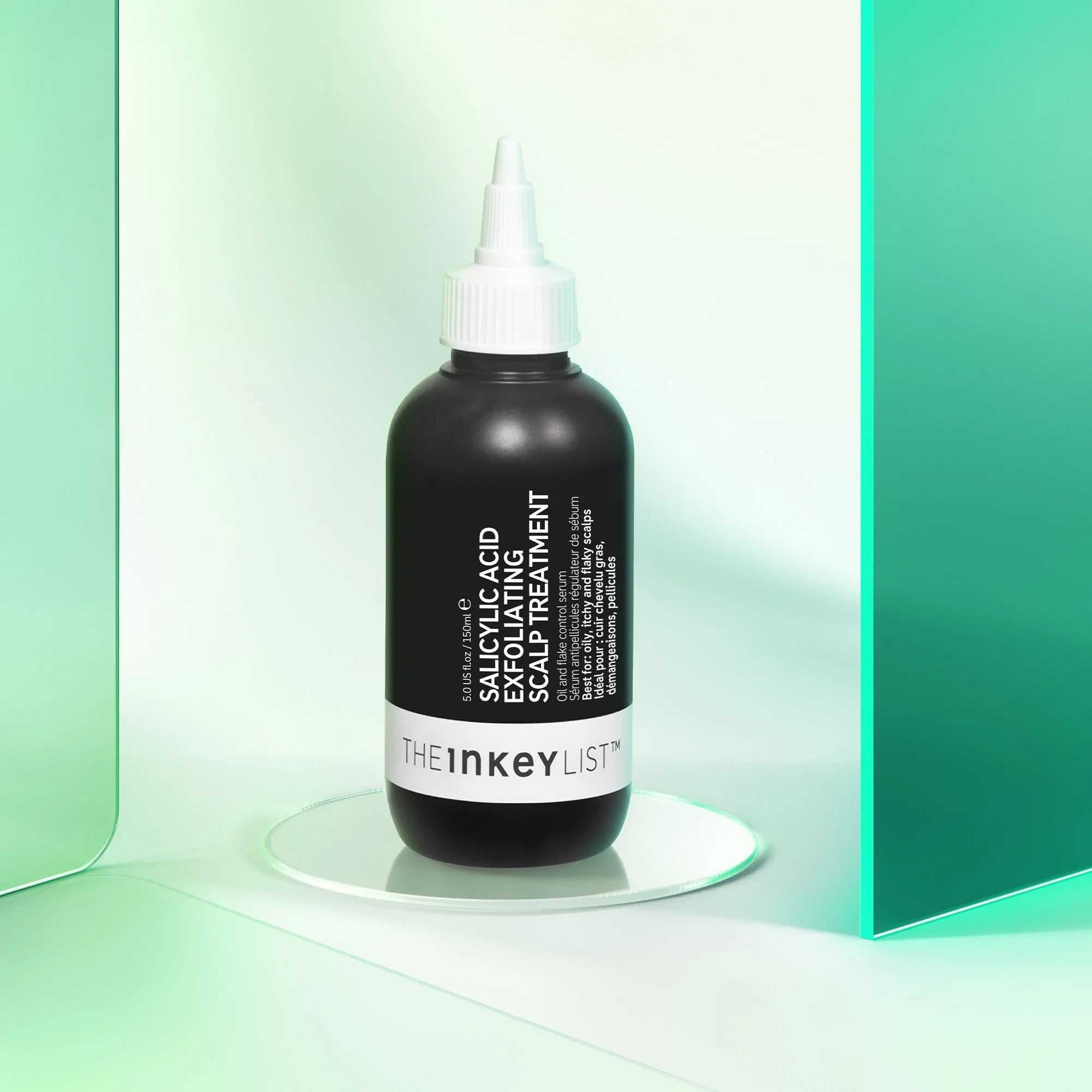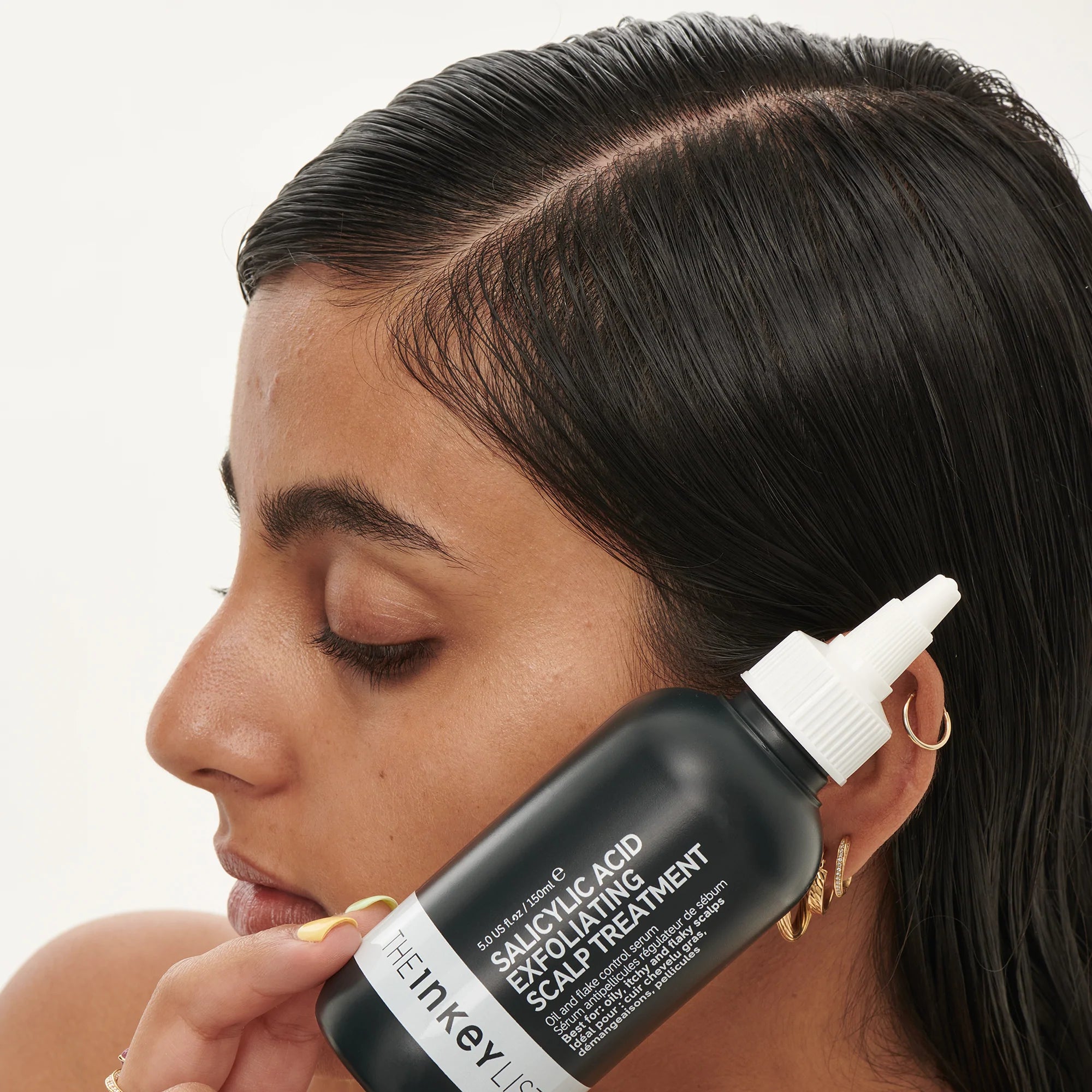 The Inkey List Salicylic Acid Exfoliating Scalp Treatment 150ml
Banish itchiness and an irritated scalp with gentle exfoliation to help remove flakes & minimize excess oil
A lightweight serum that helps to remove flakes and itchiness through gently exfoliating the scalp, balance oil production and reduce redness

Salicylic Acid works to remove flakes through gently exfoliating the scalp, and similarly to its role in skincare, it also helps to  balance  oil levels  production.  The two other ingredients,  FLUIDIPURE™ 8G   and PANTHENOL respectively  help to reduce scalp's redness and to hydrate and moisturise the scalp and hair.
⭐️ 2% SALICYLIC ACID: helps to exfoliate and reduce the appearance of an oily scalp

⭐️ 2.5% FLUIDIPURE™ 8G: helps to reduce the scalp's redness

⭐️ 1% PANTHENOL: helps to hydrate and moisturize hair
⭐️ Use as a pre-shampoo treatment (before you wash your hair) on either wet or dry scalp
We recommend shaking the bottle before use.

⭐️ Use the nozzle to apply directly onto scalp and use your fingertips to rub in.

⭐️ Apply enough to cover entire scalp.

⭐️ Leave on for 10 minutes then wash hair as normal.

⭐️ Use 1 - 2 times a week.
Water (Aqua /Eau), Propanediol, Salicylic Acid, Betaine, Panthenol, PEG-40 Hydrogenated Castor Oil, Phenoxyethanol, Polyquaternium-37, Hexylene Glycol, Capryloyl Glycine, Citronellyl Methylcrotonate, Sodium Hydroxide, Ethylhexylglycerin, Xylitylglucoside, Trisodium Ethylenediamine Disuccinate.
Share