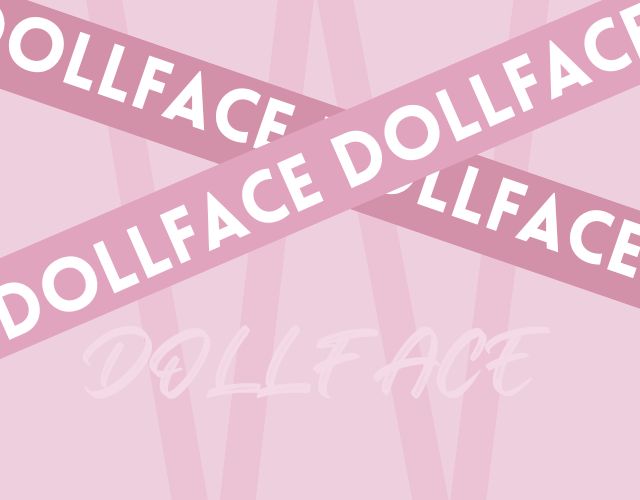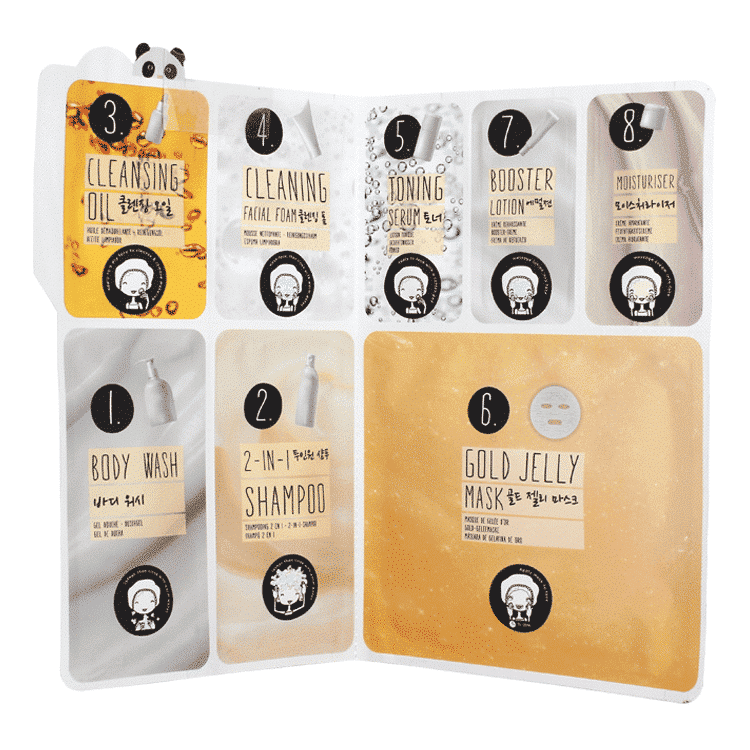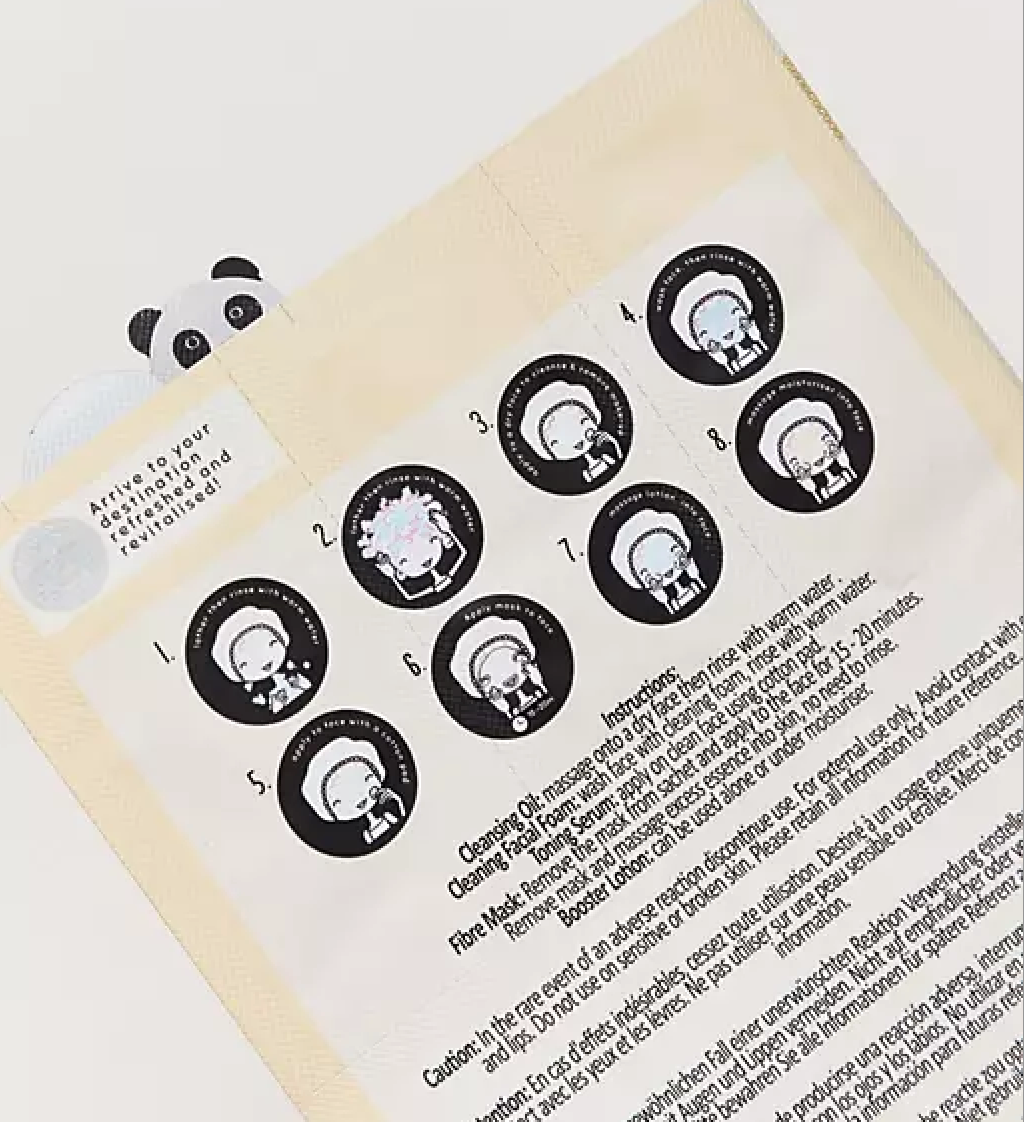 Oh K! 8 Step Regime Jelly Travel Size Face Mask Set
Oh K! have taken our favourite formulas from their Korean beauty regime to create this range of hardworking beauty essentials
This Oh K! 8-step travel-friendly regime includes skin, hair and body care infused with hydrating aloe and cucumber extract to ensure you stay fresh on the move.
⭐️ Suitable for all skin types

⭐️ Antioxidant and hydrating

⭐️ Targets dull and dry skin

⭐️ Purifying/deeply cleansing

⭐️ Nourishing

⭐️ Aids skin defence/anti-pollution

⭐️ Key ingredients: Gold Jelly Mask, Rosehip Oil, Coconut Oil

⭐️ Paraben-free

⭐️ Cruelty-free

⭐️ Travel size
1 x Cleansing oil 15ml

1 x cleansing foam 15ml

1 x toner 15ml

1 x lotion 15ml

1 x Moisturiser 15ml

1 x body wash 10ml

1 x 2-in-1 shampoo 10ml

1 x fibre mask 23ml
⭐️ Cleansing oil - massage onto a dry face then rinse with warm water.

⭐️ Cleaning facial foam - wash face with cleaning foam, rinse with warm water.

⭐️ Toning serum - apply on clean face using a cotton pad.

⭐️ Fibre mask - remove the mask from the sachet and apply to the face for 15-20 minutes. Remove mask and massage excess essence into the skin, no need to rinse.

⭐️ Booster lotion - can be used along with or under moisturiser.
Share