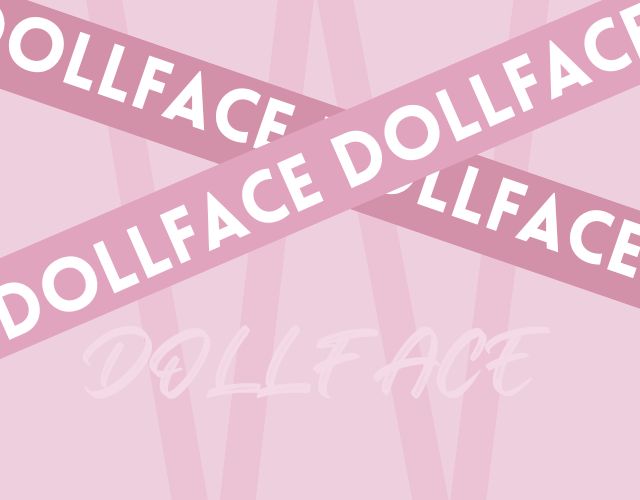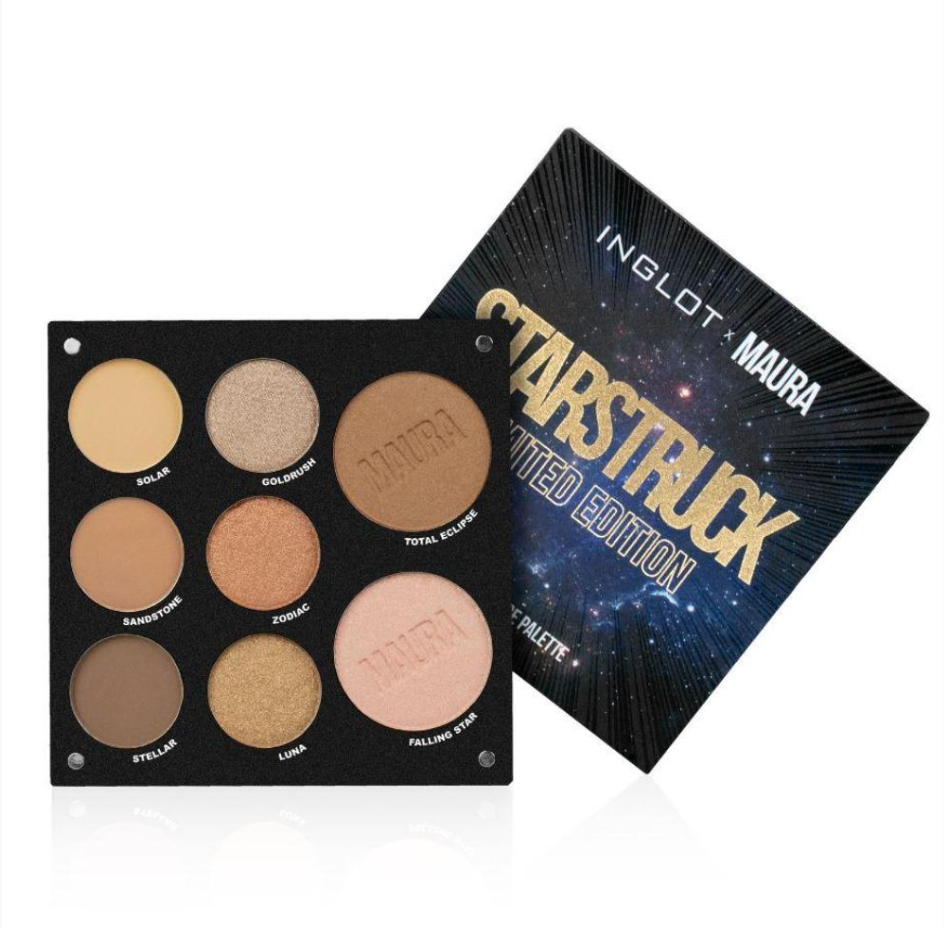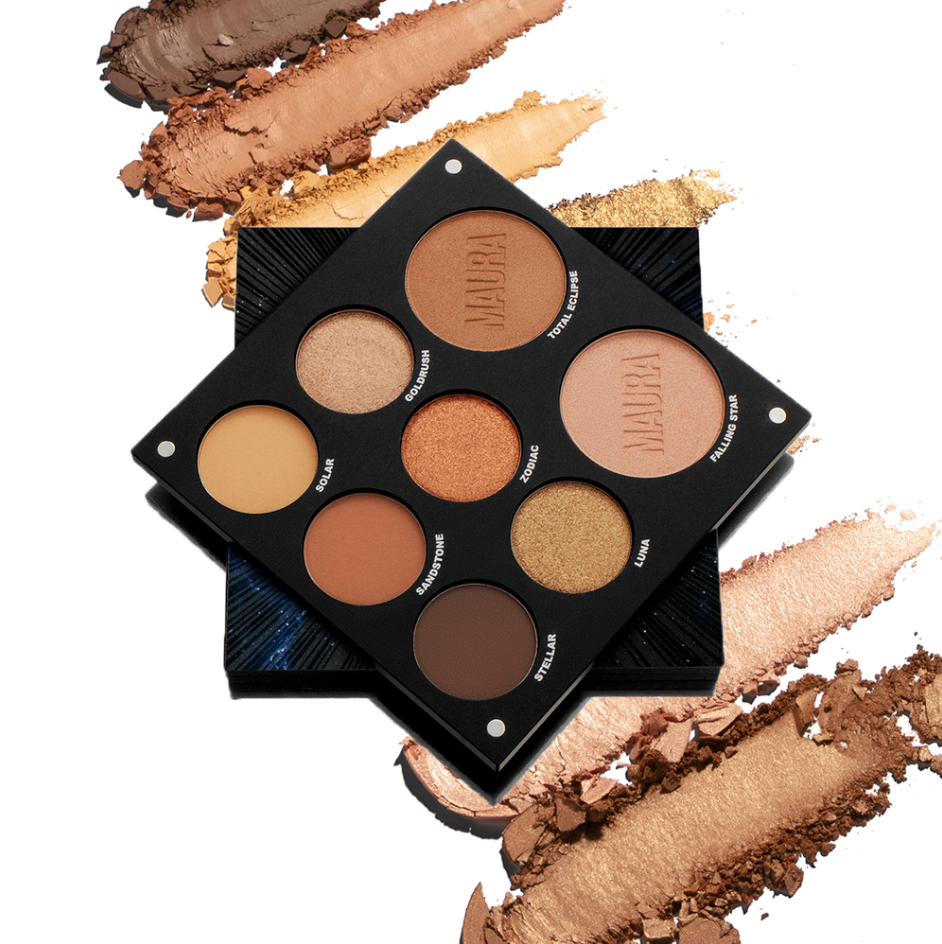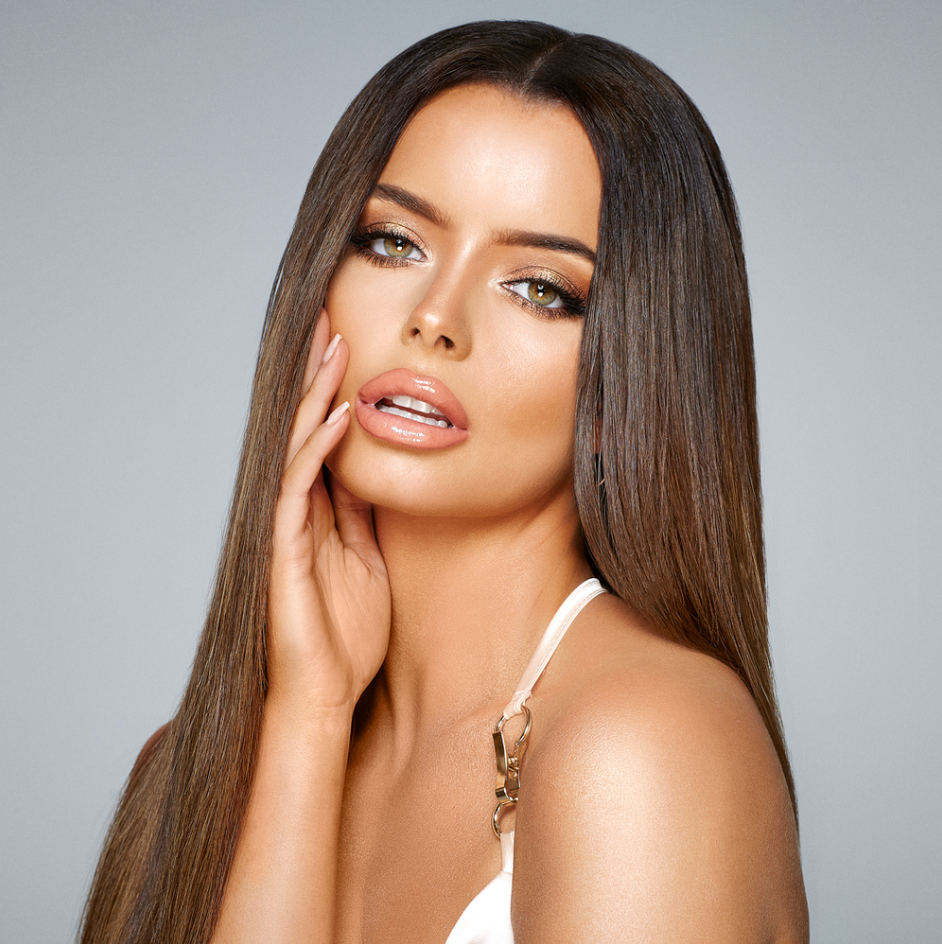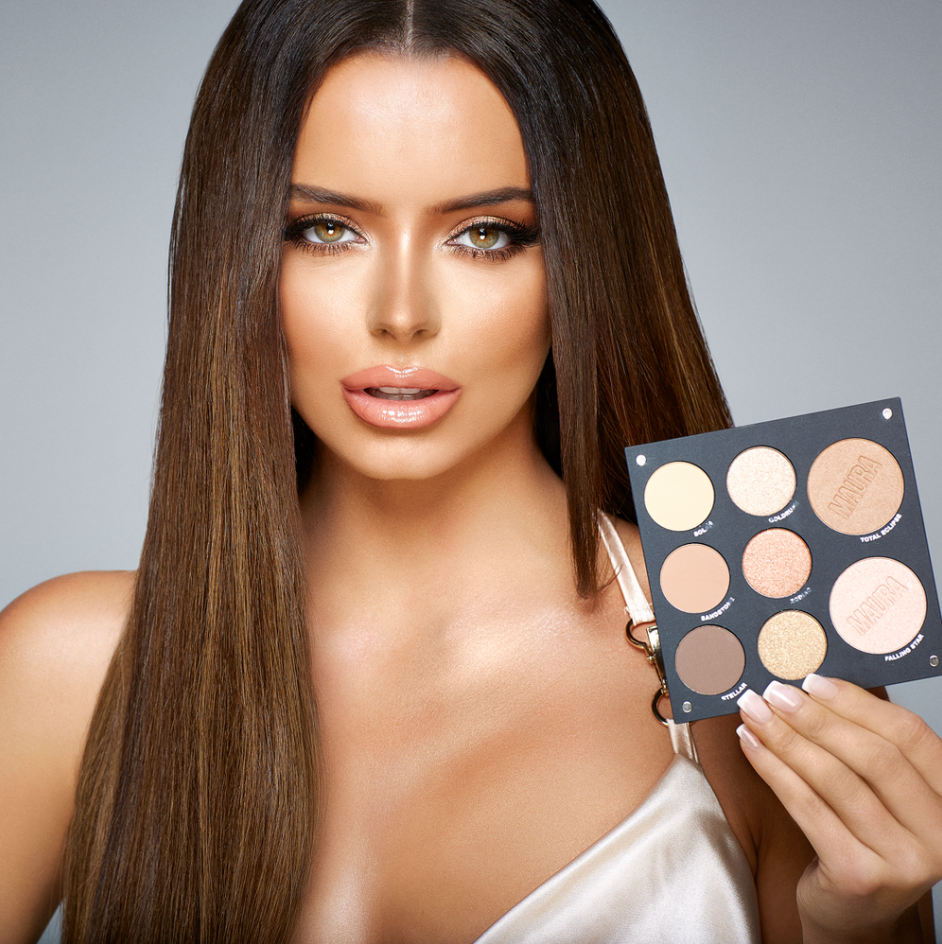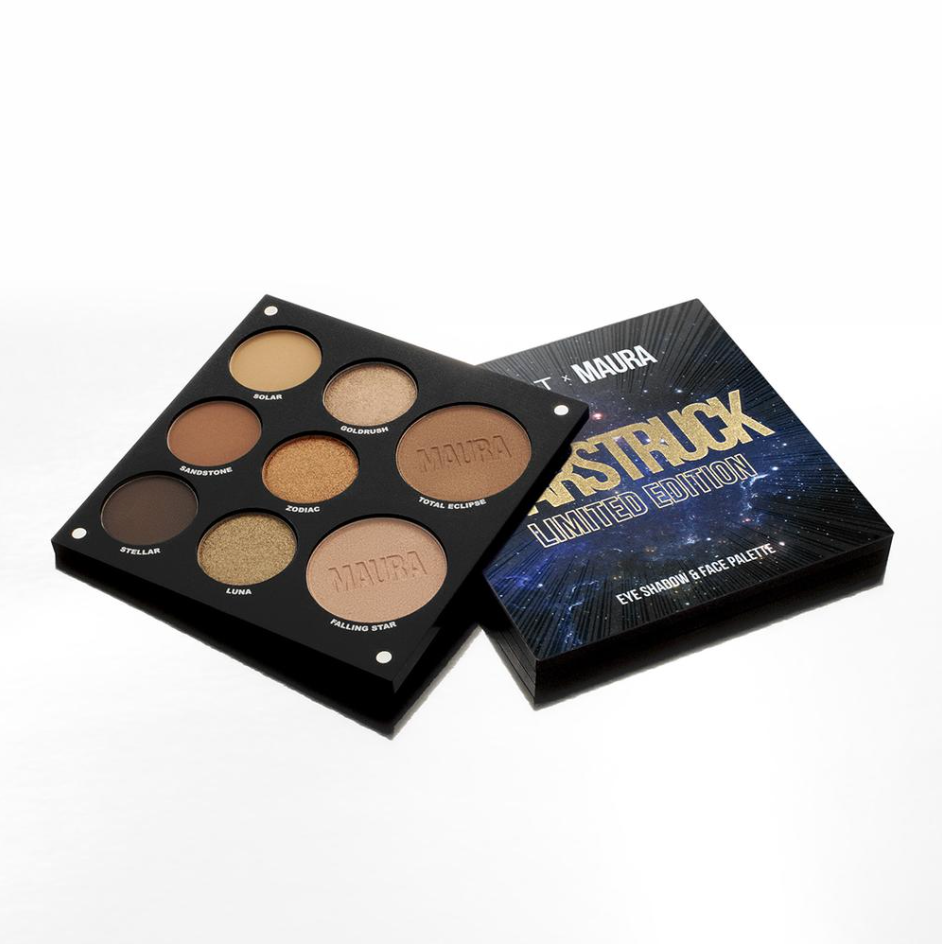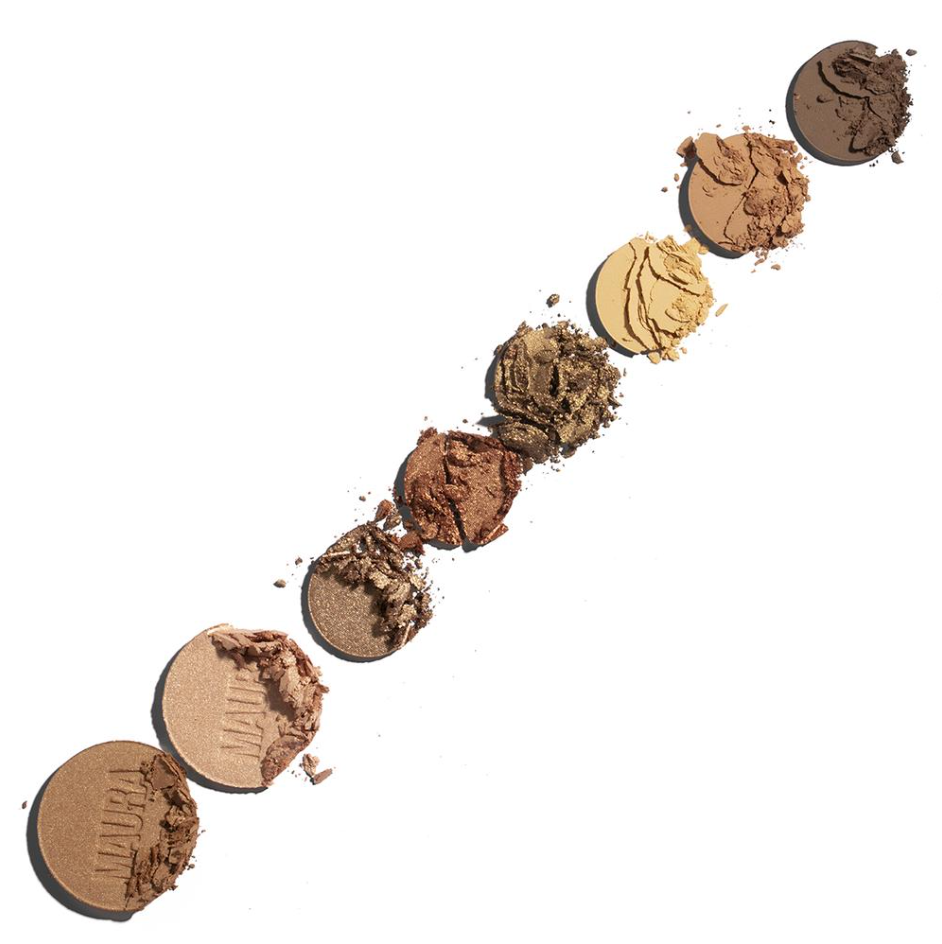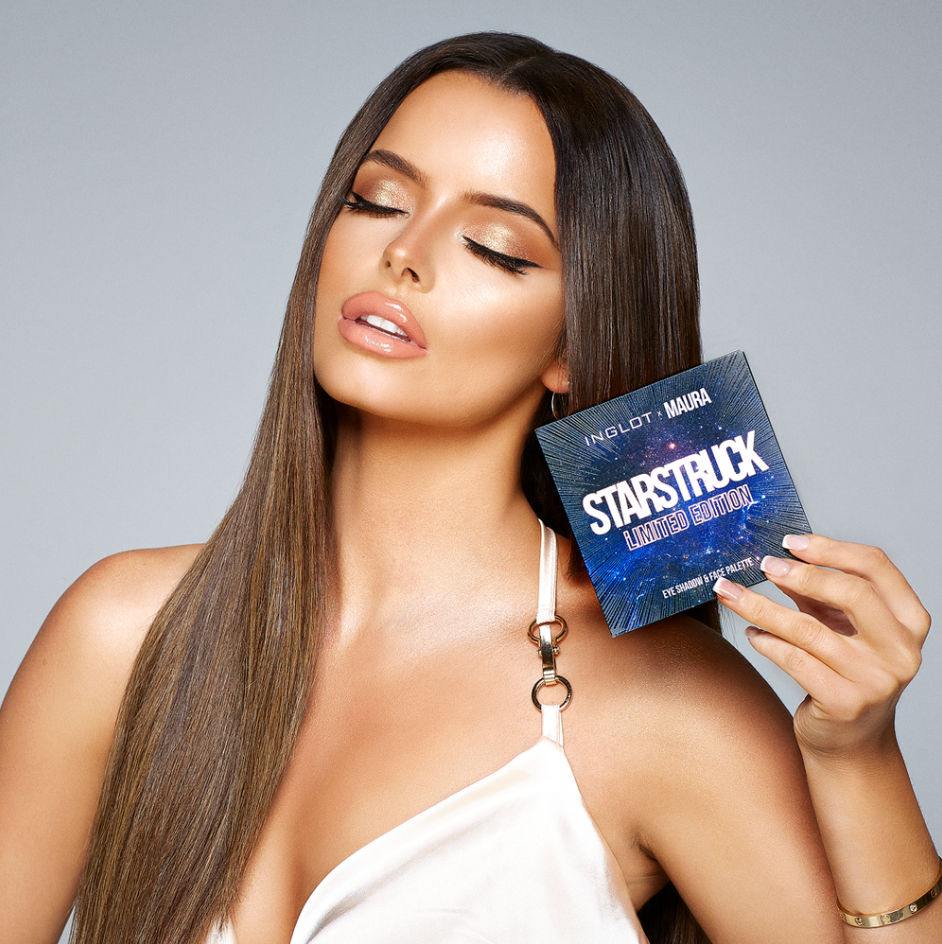 Inglot X Maura Starstruck Eyeshadow Palette 11.6g
Dazzle like the star you are with the new Inglot x Maura Limited Edition 'Starstruck' Face & Eye Palette
The perfect medley of melt on your skin brown, gold and champagne hues in stunning double sparkle and matte formulas that blend seamlessly together and complement every skin and eye tone.
Handpicked by Maura herself, the Inglot x Maura multipurpose 8 pan 'Starstuck' Face & Eye Palette features 6 eyeshadows - three intensely sparkling shades (Luna, Zodiac and Goldrush) in gilded gold, iridescent bronze & dazzling champagne and a tantalising trio of silky soft mattes (Stellar, Sandstone and Solar) in caramel, warm brown & chestnut that work seamlessly together with the stunning shimmer bronzer ('Total Eclipse') and dreamy blushed sheen highlighter ('Falling Star').
Topped off with the intense highlighter and bronzer, the 'Starstruck' Face & Eye Palette contains all you need to dazzle your way from every day to the dancefloor this party season!
Eyeshadows Stellar, Sandstone, Solar, Luna, Zodiac and Goldrush.

Highlighter in Falling Star. Bronzer in Total Eclipse.
Share