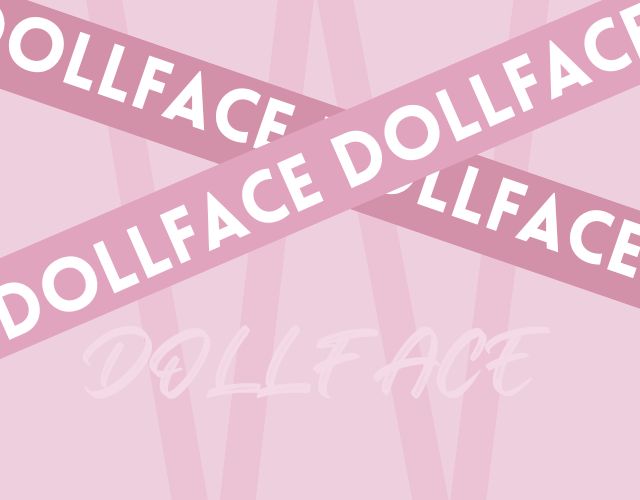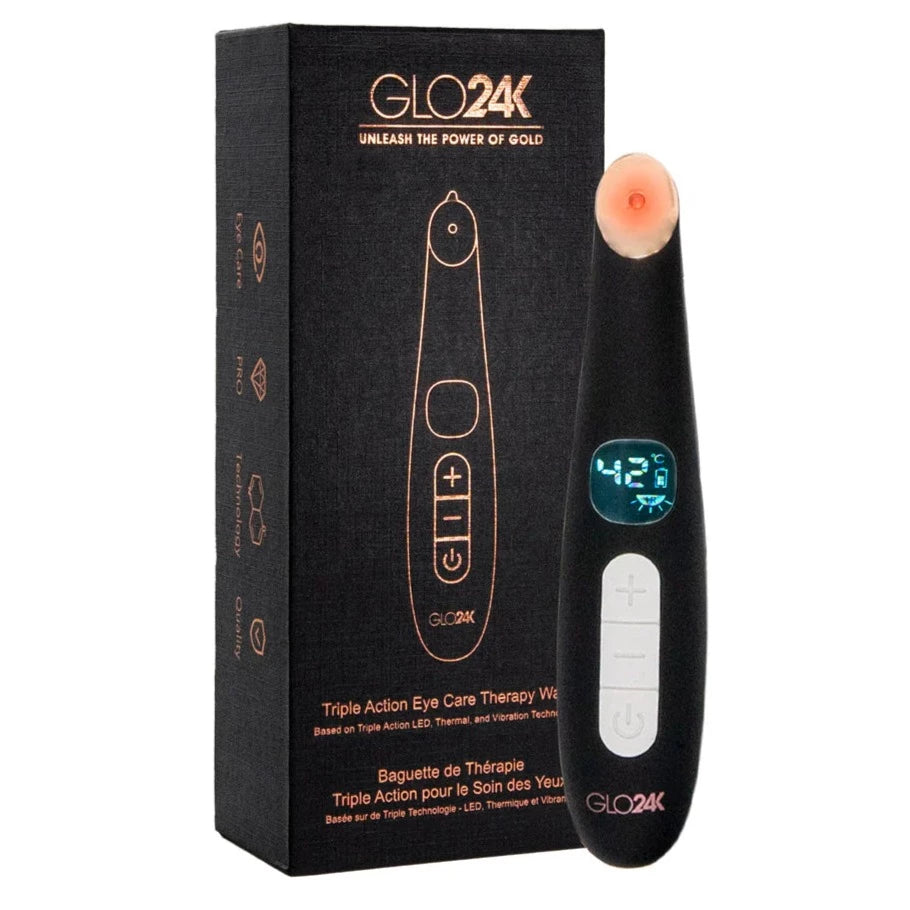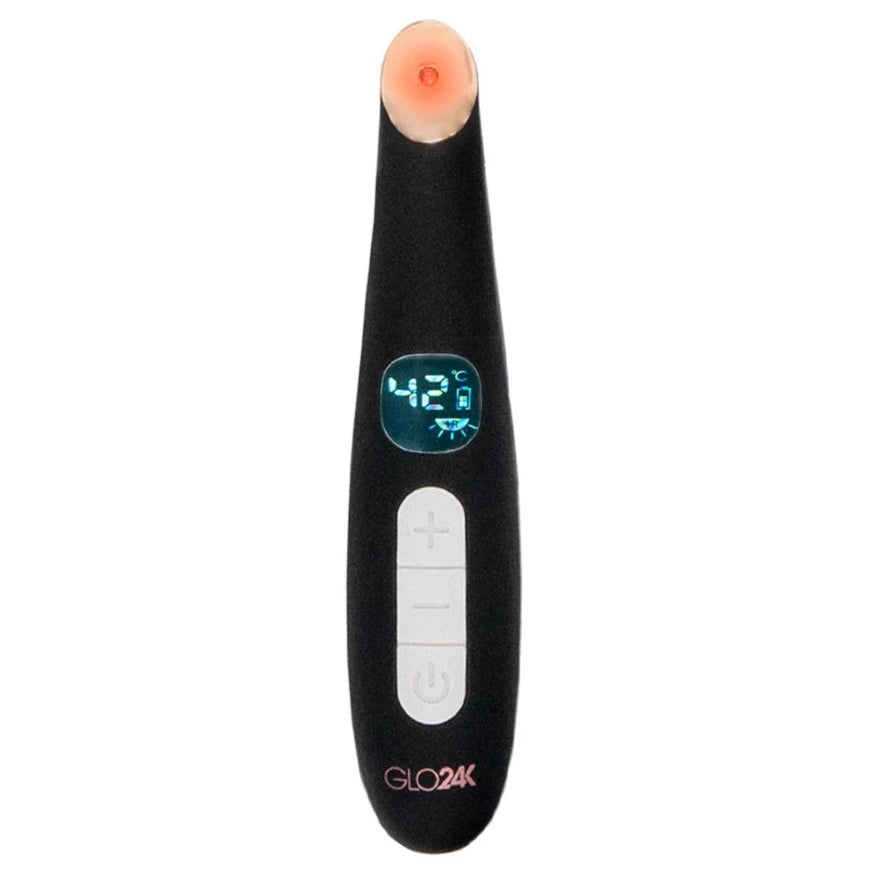 GLO24K Triple Action Eye Care Therapy Wand
Designed to battle the visible signs of ageing around the eyes
GLO24K Triple Action Eye Care Therapy Wand is based on triple action Red LED, Thermal and Vibration Technologies and is designed to battle the visible signs of ageing around the eyes.
All three settings work together to soothe, hydrate and smooth dry, tired eyes for a radiant, glowing appearance.
The warm compress helps to gently unblock the tiny glands that line your upper and lower lid, which is a leading cause of dry eye symptoms (redness, itchiness and a tired, heavy feeling). This helps your eyes produce better quality tears so that your eyes stay naturally hydrated throughout the day. You can set the heated wand head between 37C and 45C, and it heats up in under 60 seconds.
The gentle massage feature promotes blood circulation to the area to promote lymphatic drainage, helping to de-puff both upper and lower eyelids.
The red light promotes collagen and elastin to smooth out and rejuvenate your eye area, reducing the appearance of wrinkles and fine lines.
The GLO24K Triple Action Eye Care Therapy Wand device has three modes so that you can adapt the device to your preferences.
GLO24K warrants your LED Device for any manufacturing or workmanship defects for 90 days from the day of purchase. We want you to feel confident and secure when you invest in our products. Our limited warranty will not cover wear and tear issues or mistreatment or misuse of the products. In the rare cases of manufacturing or workmanship defects within 90 days of purchase we will replace your LED Device for free.
⭐️ On a clean face, gently pat a pea-sized amount of our Rejuvenating 24K Eye Cream or Rejuvenating 24K Eye Serum around your eye area using a clean finger or the enclosed spatula. Or you can also use your favourite eye cream or serum. The device will increase the efficacy and penetration of your product.

⭐️ Take the GLO24K Triple Action Eye Care Therapy Wand. Long press the switch button to turn the device on. Short press the switch button to change the mode. Press +/- to adjust the temperature as needed.

Mode 1: Vibration + Hot Compress + Red Light

Mode 2: Hot Compress + Red Light

Mode 3: Vibration + Hot Compress

⭐️ Gently run the wand under your eye, starting with the inner corner of your eye and very slowly working your way to the outer corner of your eye. The slower, the better, to give the heat enough time to work. Repeat above your eye (we advise turning the red light off when using the wand above your eye).

⭐️ Repeat on your other eye.

⭐️ After using, long press the switch button to turn it off. Wipe the massage head with a dry towel or paper towel.

⭐️ For best results, use it every evening. It can also be used morning and evening or as often as required. For all skin types.

⭐️ For first time users or people with sensitive skin: Apply for a short duration to ensure there are no side effects.
Share