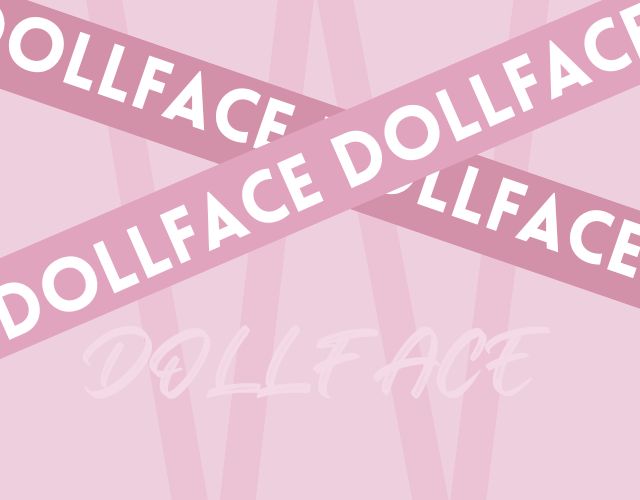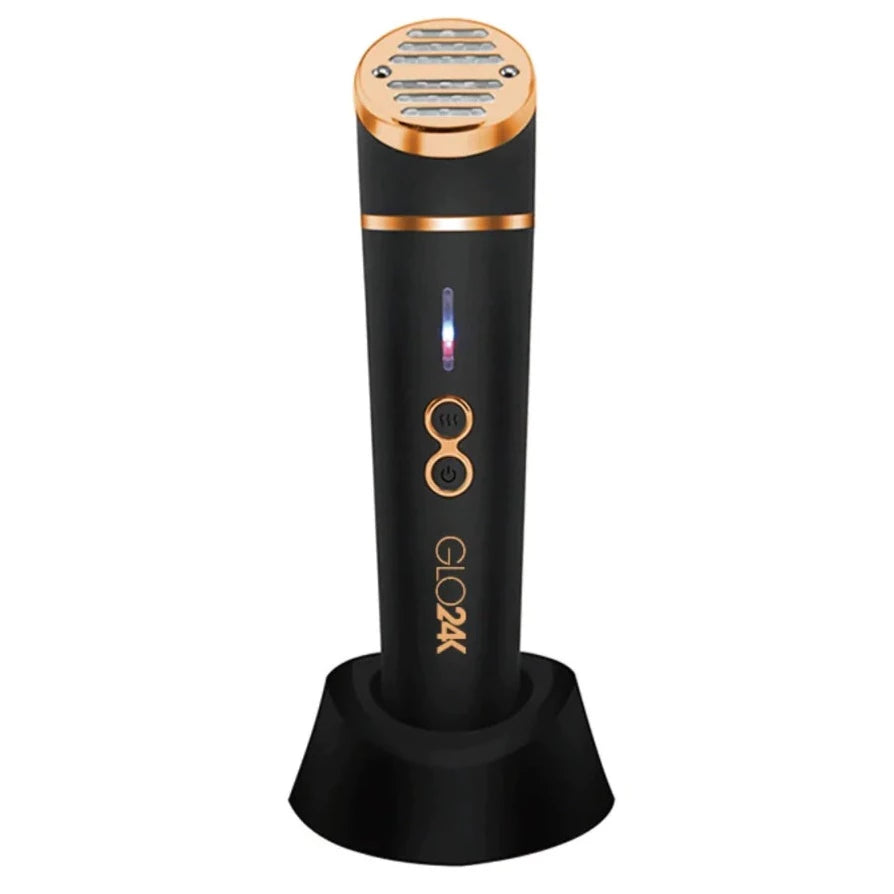 GLO24K Skin Rejuvenation LED Beauty Device
Combine cutting-edge LED infrared, thermal and vibration technologies to generate age-defying benefits
...and assist in rejuvenating and beautifying your facial skin for a radiant, glowing complexion.  
Our GLO24K Skin Rejuvenation LED Beauty Device helps stimulate the body's natural skin cell rejuvenation process, encouraging elastin and collagen reproduction and detoxifying the skin for a flawless, glowing appearance. The device will help revitalise and revive your skin and boost your skin's firmness and elasticity. With continued use, it will smooth and firm your complexion, helping defy the visible signs of the ageing process. 

The device is equipped with two different wavelengths of LED and far infrared, with wavelengths of 660nm (visible) and 850nm (invisible). The light waves penetrate deep into the skin tissue cells to promote blood circulation, revive enzymes, strengthen the blood and cell tissue metabolism, dilute facial discolouration and restore the cells for youthful vitality.
GLO24K Skin Rejuvenation LED Beauty Device is a hand-held SPA therapy treatment that lets you target specific areas of concern in the comfort of your own home.
GLO24K warrants your LED Device for any manufacturing or workmanship defects for 90 days from the day of purchase. We want you to feel confident and secure when you invest in our products. Our limited warranty will not cover wear and tear issues or mistreatment or misuse of the products. In the rare cases of manufacturing or workmanship defects within 90 days of purchase we will replace your LED Device for free.
Apply the device over clean, dry skin.

Press the lower button to turn ON the device and to go into standby mode (blue indicator light). Press the top button to start up the heating, vibrating, and LED functions. The device has a "touch" sensor so it works only when touching your skin.

Gently massage your face and neck by gliding the device over areas of concern in up/down and circular motions. A recommended use is around 15 minutes 1-2 times a week. When treatment is complete, press the top button to switch to standby mode and then press the lower button shortly to turn the device OFF.

Clean the device with a soft, dry cloth between applications. Apply GLO24K Creams after using the device for best results. (Please refer to the enclosed manual, or a PDF version is available online)
Share