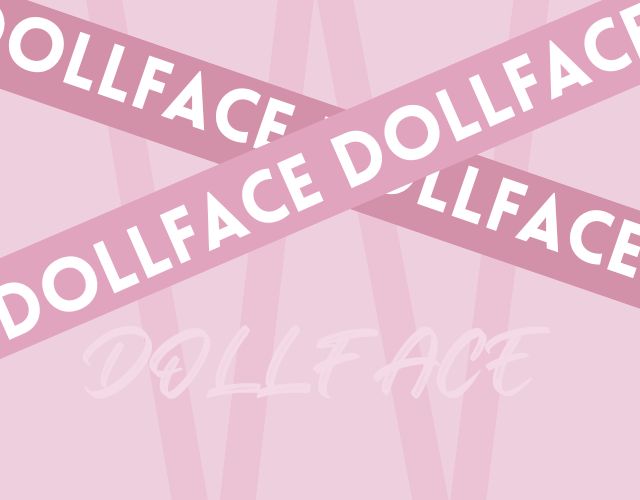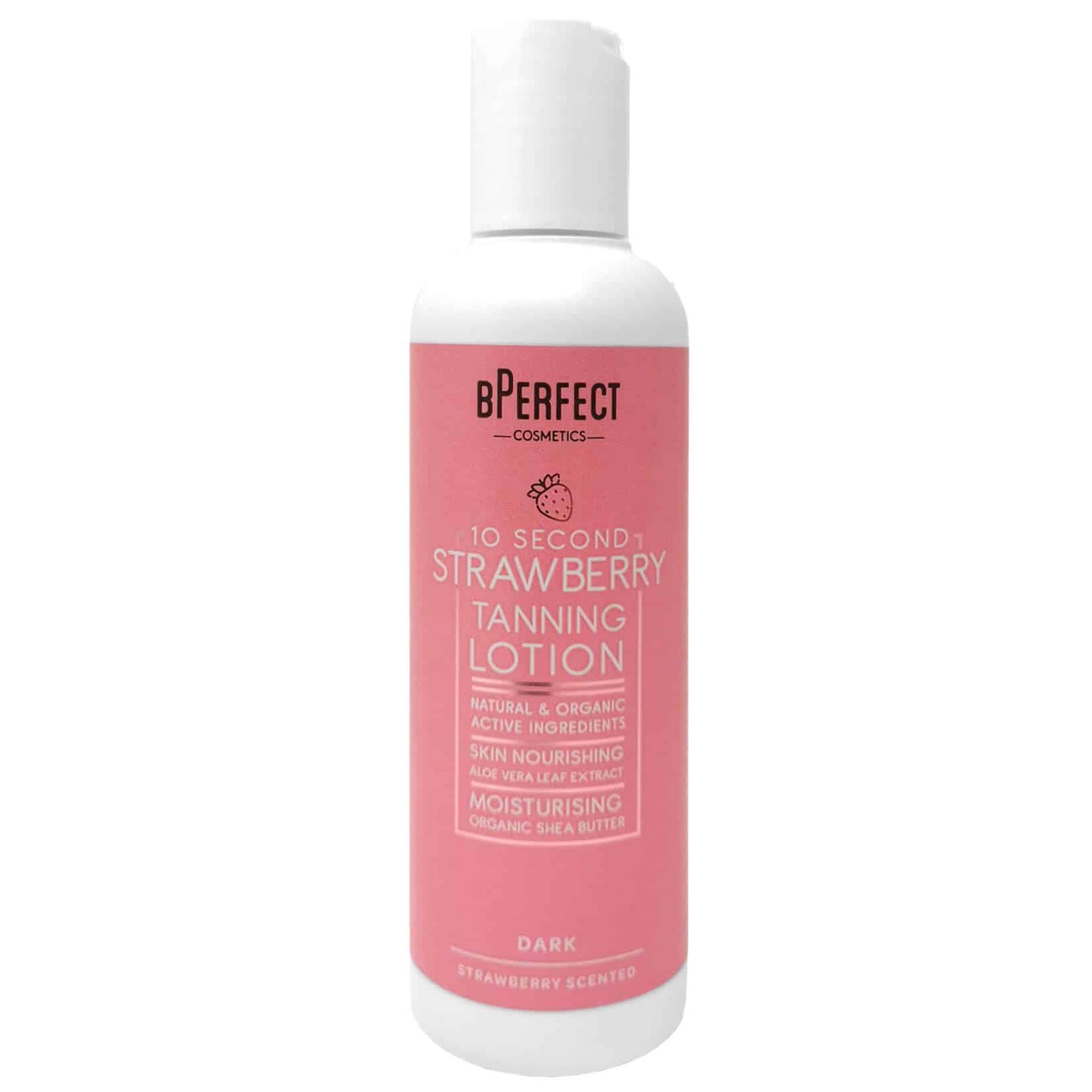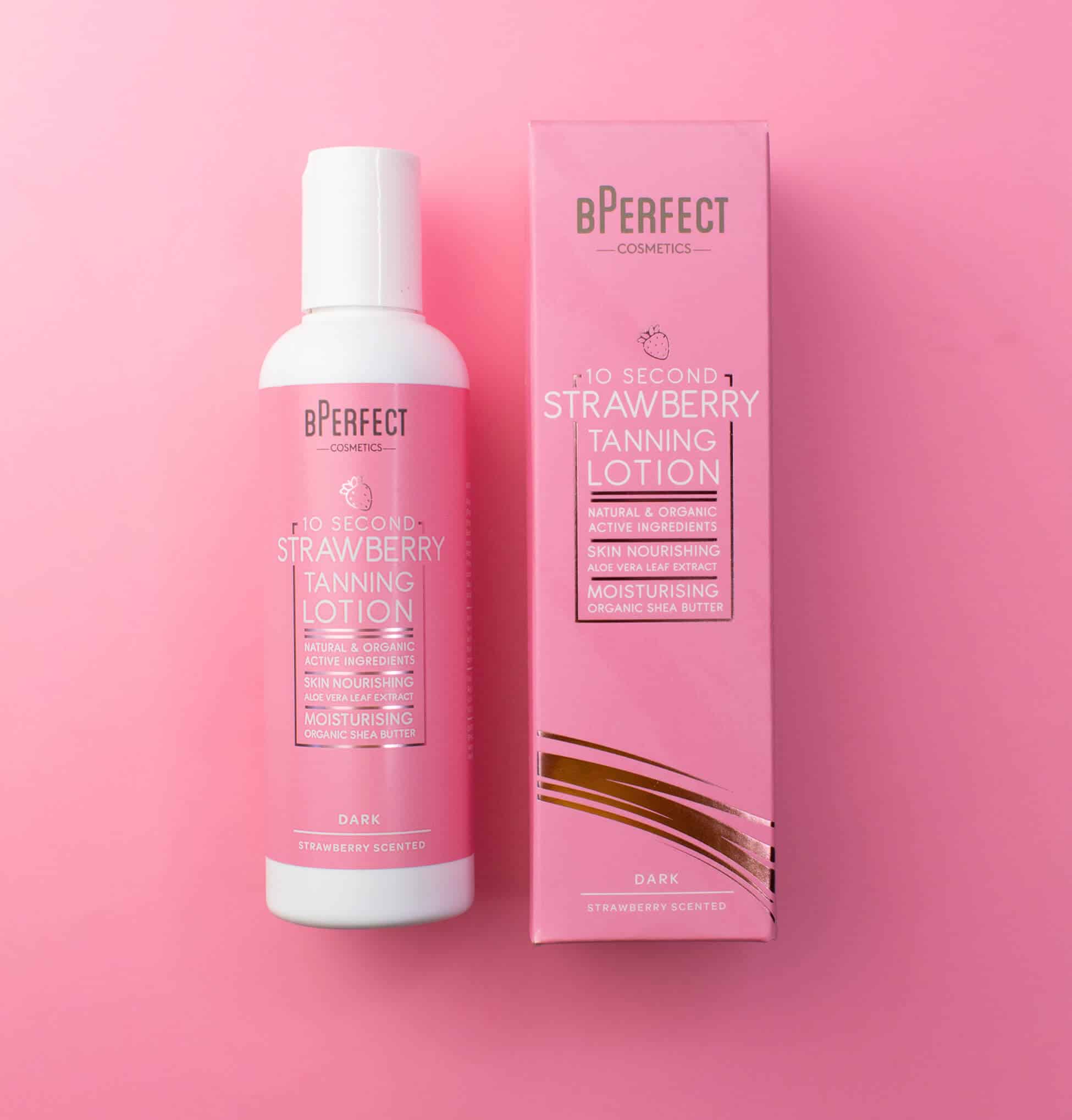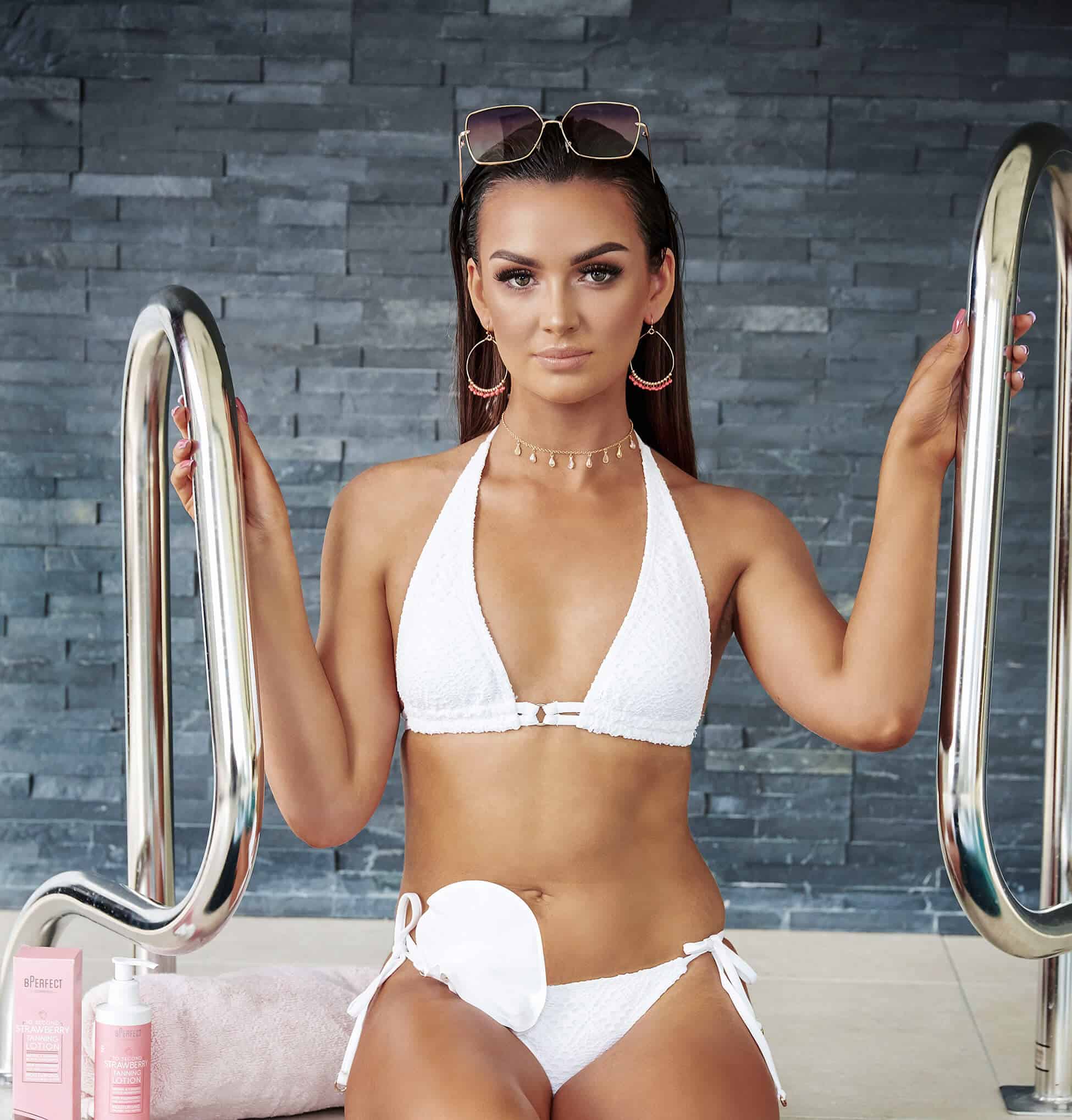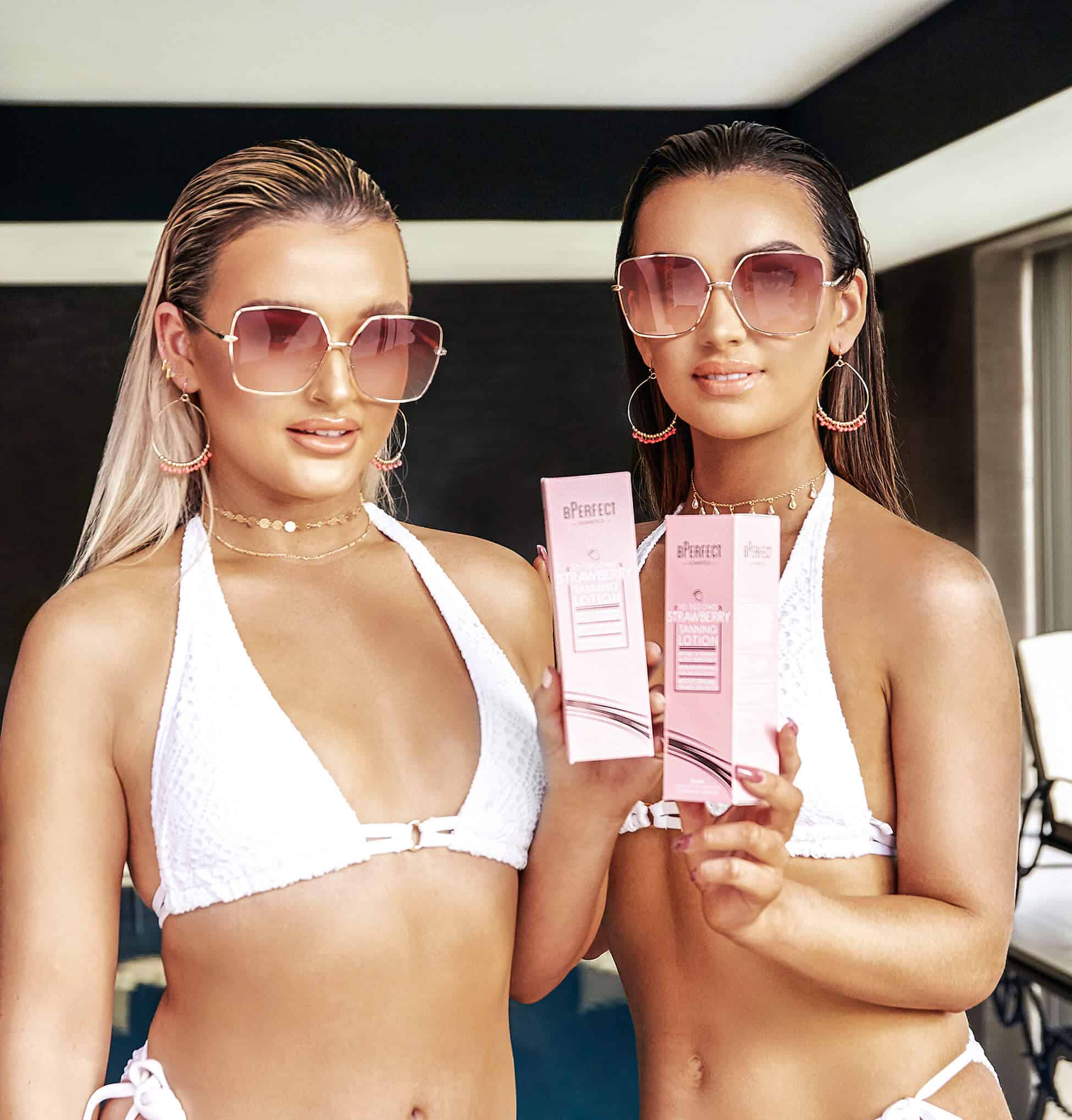 Bperfect 10 Second Strawberry Tanning Lotion – Dark 200ml
Luxurious lotion formula to hydrate & nourish skin whilst giving a dark glow.  
Join the tanning revo-LOTION with the latest 10 Second Tan – Strawberry Lotion in the shade dark. A moisturising tanning lotion with skin-loving ingredients
Enriched with Organic Shea Butter and Aloe Vera Extract, leave skin feeling hydrated, moisturised and glowing inside and out with this luxurious lotion formula. 
The instant colour guide provides effortless application for flawless results.
Suitable for all skin tones.
Also available in Medium.
⭐️ Prepare the skin by exfoliating and moisturise dry areas

⭐️ Dispense onto a BPerfect Luxury Tanning Mitt and apply evenly using circular motions

⭐️ Allow 6-8 hours for the colour to fully develop before showering

⭐️ Moisturise daily to prolong an even tan for up to 5 days

Aqua, Dihydroxyacetone, Aloe barbadensis (Organic aloe vera leaf extract), Glycerin (Vegetable), Propylene glycol, Xanthan gum, Butyrospermum Parkii (Organic Shea Butter extract), Allantoin, Tocopherol, Retinyl Palmitate, Phenoxyethanol, Sodium benzoate, Parfum, Cl 16035, Cl 19140, Cl 42090, Amy cinnamal, Benzyl benzoate, Benzyl Salicylate, Geraniol Hexyl cinnamal, Butylphenyl Methyl propional, Limonene Linalool.
Share