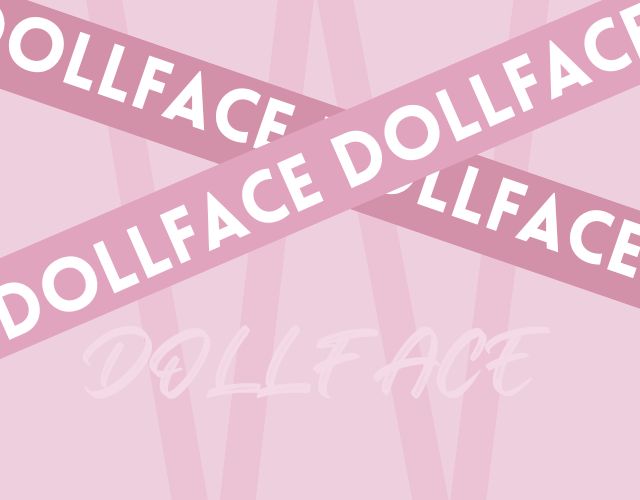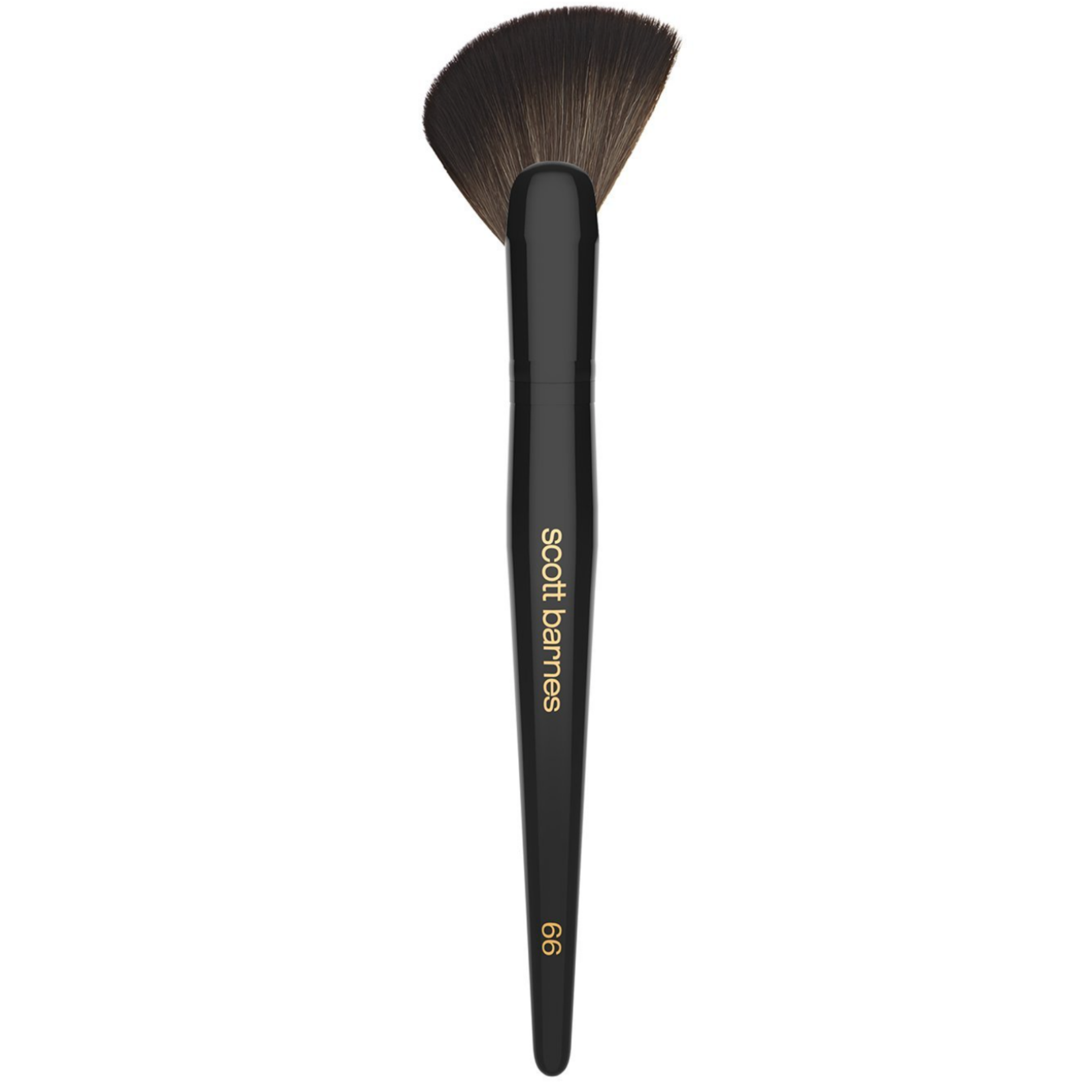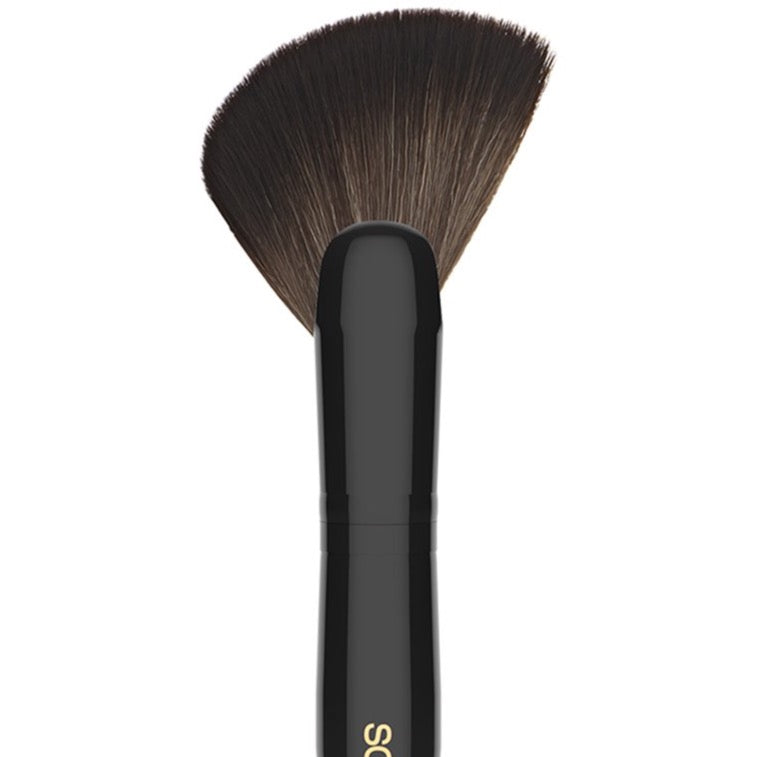 Scott Barnes Pro Brush #66 Powder Sheer
The Scott Barnes #66 brush is a highly useful powder applicator with a looser packing for those with more sensitive skin or for those who prefer a light touch while still maintaining a full application
The thickness and squirrel hair-like texture is a fast way to fine-tune or get through a lot of real estate quickly.
The Scott Barnes #66 is unique because it leads with smaller bristles followed by the sweeping of the larger bristles behind it giving you the smoothest, non-streaking powder setting possible. 
⭐️ Cruelty-Free, 100% Synthetic Fibers

⭐️ All wood handle

⭐️ Aluminium ferrule

⭐️ 'Scott Barnes' hot stamp

⭐️ Large blunt fan with rounded edge

⭐️ No Shedding

⭐️ Does not change shape

⭐️ Clean with make-up brush cleanser
With Scott Barnes #66 you can use it for highlighting, contouring, bronzing, toasting edges, and buffing. It's truly a multi-purpose tool used to create that rich and full look. The delicacy of the fibres and the softness make this the ultimate tool for laying down the sexiest and most refined powder areas possible. The Scott Barnes #66 Powder Sheer is an addicting treat to the skin.
How To Clean

⭐️ Wet the brush fibres with lukewarm water.

⭐️ Place a drop of makeup brush cleanser or soap into the palm of your hand or cleansing pad/mat.

⭐️ Gently massage the tips of the fibres in your palm or cleansing pad/mat.

⭐️ Rinse the fibres.

⭐️ Squeeze out excess moisture with a clean towel.

⭐️ Reshape the brush head to its original shape.

⭐️ Allow to air dry flat or pointed downwards so no water residue slips back into the ferrule.
Share