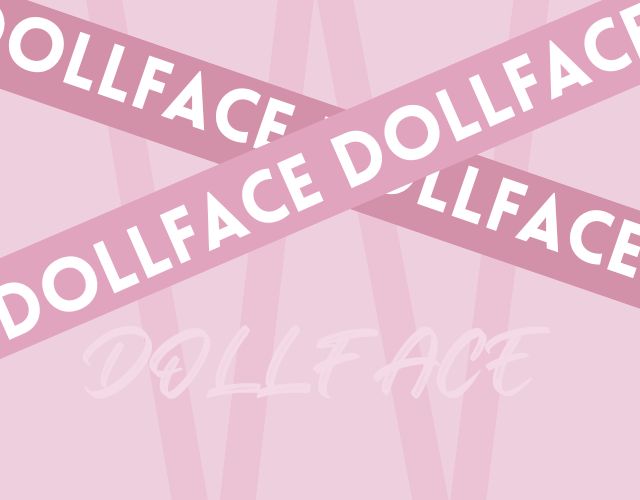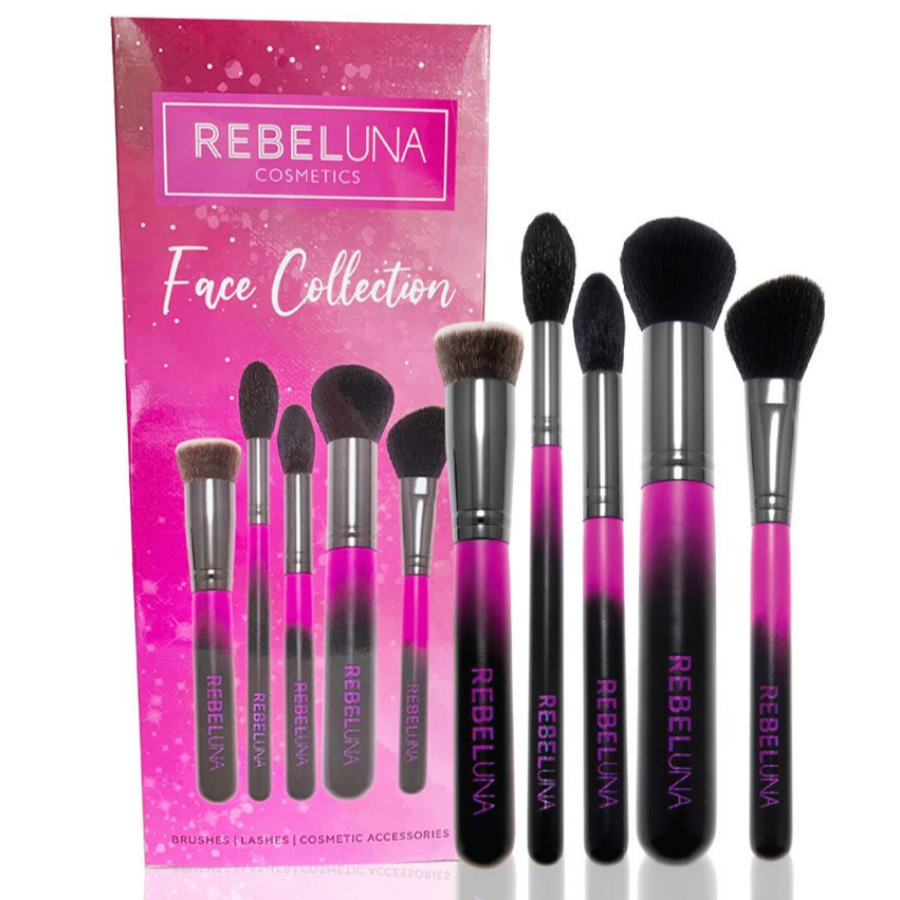 Rebeluna 5 Piece Face Collection
All your face essentials in one Rebeluna 5 Piece collection
Rebeluna's face collection has all you need to create that flawless base.
1 x R01
This dense buffing brush is ideal for use with pressed, loose and mineral powder products. The densely packed hairs will distribute the product evenly giving a seamless application and allowing the user to build coverage if desired.

1 x R02
This densely packed brush is perfect for foundation application. The synthetic hairs are suitable for use with cream, powder and liquid products. The tightly packed hairs ensure a flawless finish.

1 x R03
This angled multi-purpose brush is great for the application of blush, bronzer and contour products.

1 x R04
This soft fluffy multi-purpose brush has so many uses. Great for applying powder to small sections of the face. Perfect for bronzer application. It's also great for soft contouring, blush and subtle highlight application. A great all-around brush.

1 x R05
The ultimate contouring brush to sculpt and define the face. The synthetic hairs make it perfect for use with cream, powder and liquid products.
⭐️ To ensure a long life for your brushes it's essential to keep them clean. A daily makeup cleaning spray will help prevent product build up in the bristles but it is still essential to deep clean your brushes regularly.

⭐️ Deep cleaning your brushes with a brush soap/shampoo will remove trapped dirt and makeup from the brush hairs, help keep the hairs soft and extend the life of the brush. Take care when washing brushes as water damage is the number one cause of damage to bristles/brush heads or handles coming loose.

⭐️ It's also important to never steep your brushes in water as this will loosen the glue holding the bristles in place. Never leave a brush to dry on a radiator or warm surface as this can cause the glue to loosen and the brush to come apart.
Share