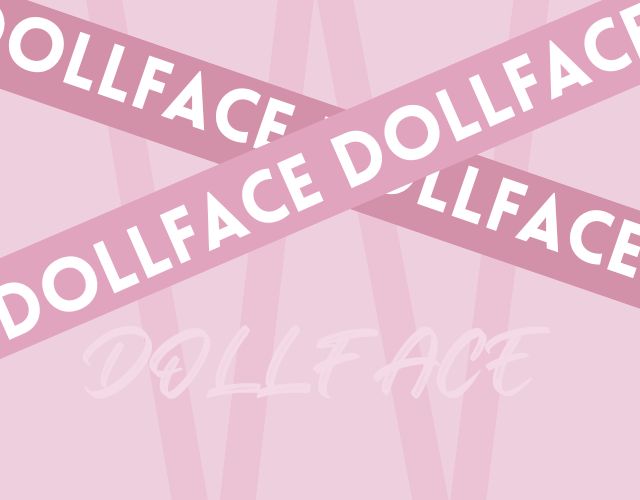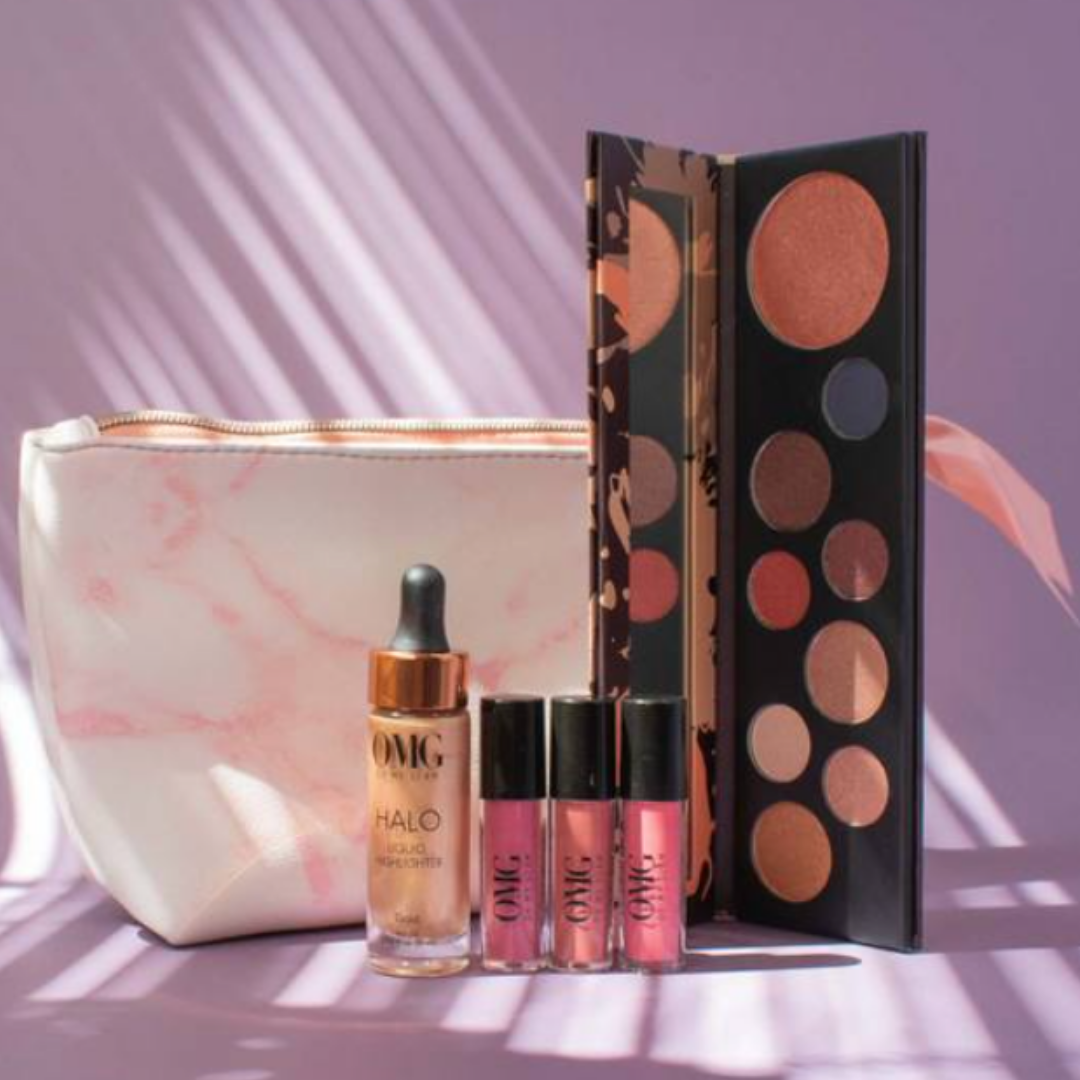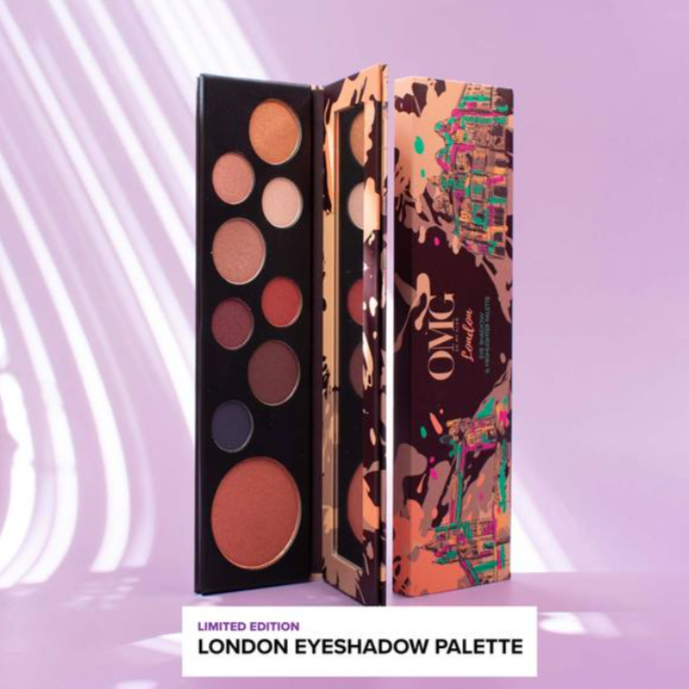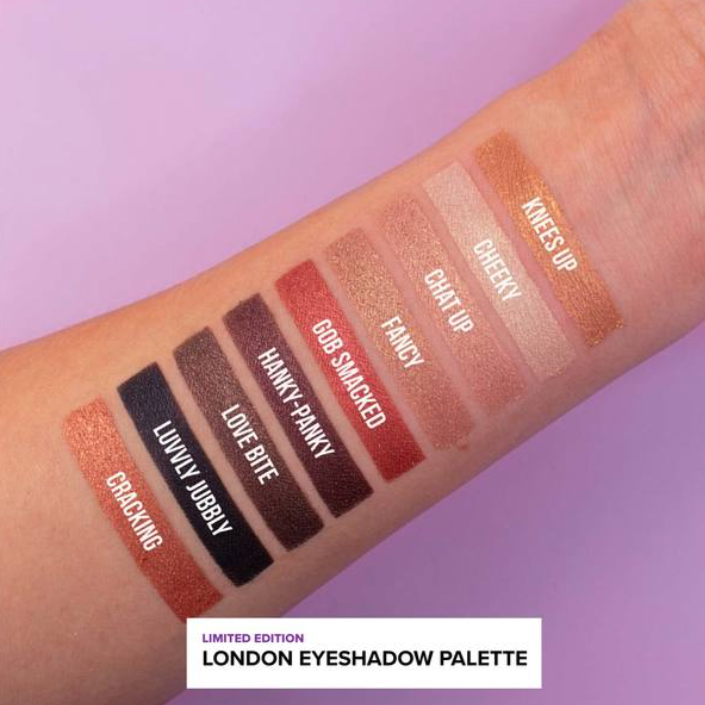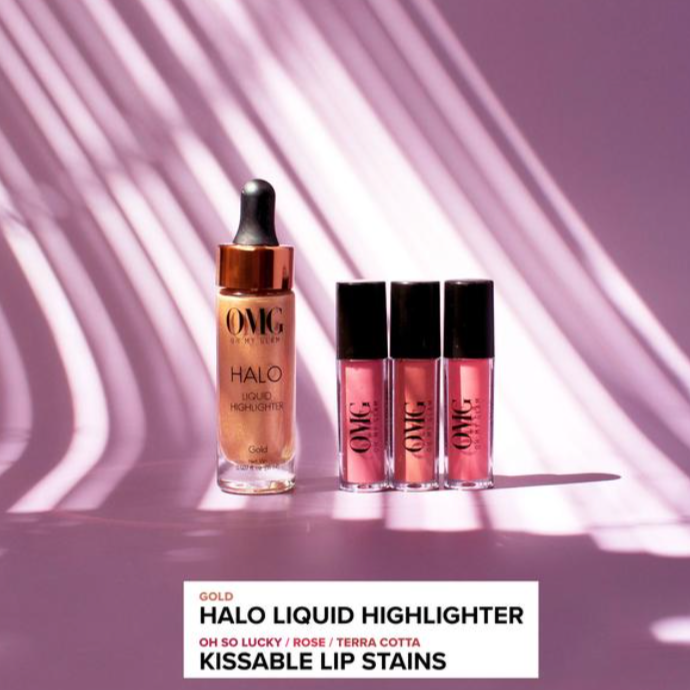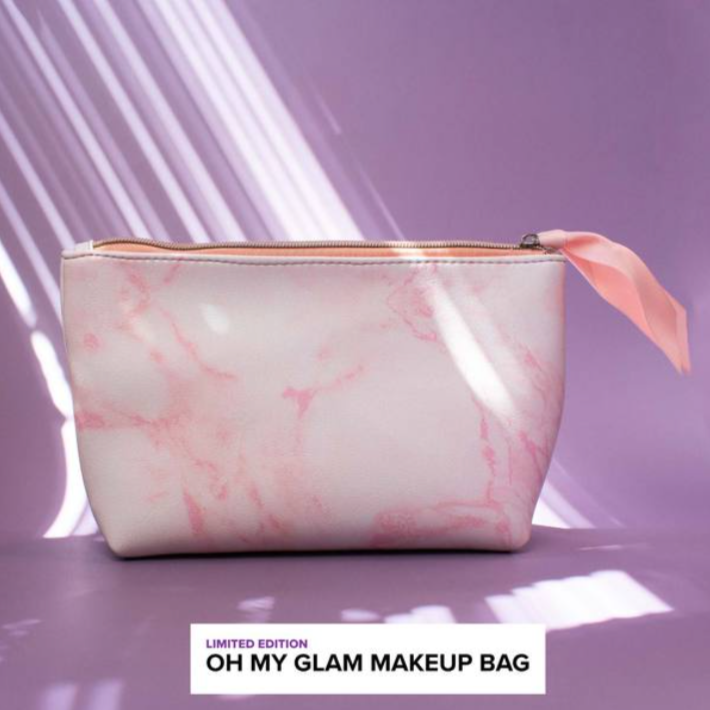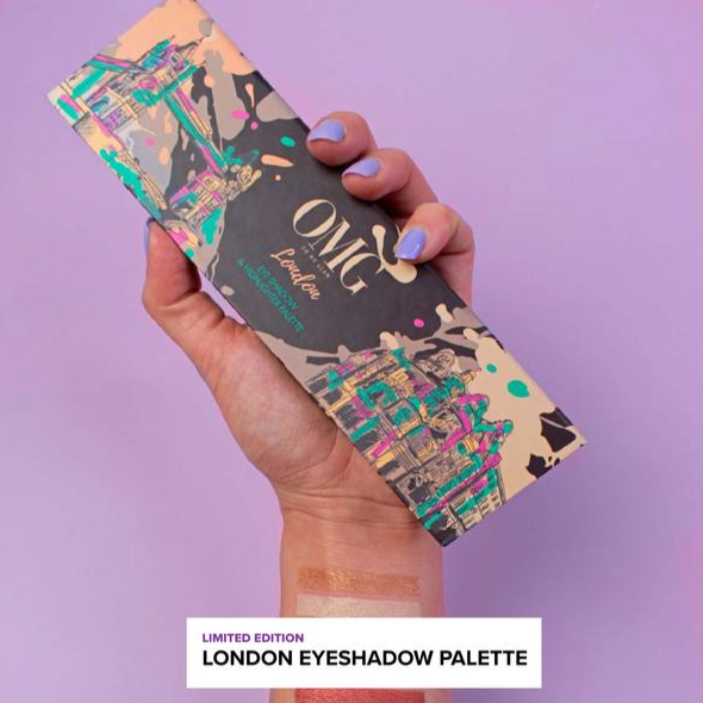 Oh My Glam Oh My Nights - London Gold Gift Set
Inspired by glamorous nights out in the city of London, Oh My Glam London Gold set promises all the seductive warm bronze tones you'll need to give your night-time look the right amount of pearl and pop!
The London palette itself comes in sophisticated shades of Knees Up, Cheeky, Chat Up, Fancy, Gob Smacked, Hanky-Panky, Love Bite, and Luvvly Jubbly, with an opalescent highlighter in a Cracking shade
.The "Glow" of HALO Gold complements the bronze shades with golden metallic glow with our best-selling customizable liquid highlighter, which can be used to create a build-able highlight. Add it to your favourite liquid foundation or skincare product for an all-over rich glow. 
Finally we have included an essential tailored matching range of beautiful miniature Kissable Lip Indulgence Stains in Oh So Lucky, Rose and Terra Cotta to give your sophisticated evening look a lasting depth. All packaged together into our fabulous OH MY GLAM Makeup Travel Bag to make a perfect essential for summer evenings.
Our LONDON GOLD Summer Essentials set contains:

1 x London Eyeshadow Palette

1 x HALO Liquid Highlighter in Gold

3 Tailored Lip Stains to compliment London / Gold in the shades:

1 x Oh So Lucky Kissable Lip Stain

1 x Rose Kissable Lip Stain

1 x Terra Cotta Kissable Lip Stain

All packed together into our fabulous OH MY GLAM Makeup Travel Bag.
Share