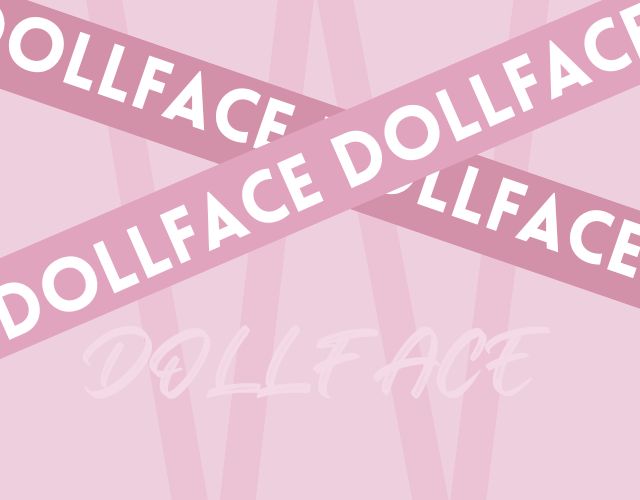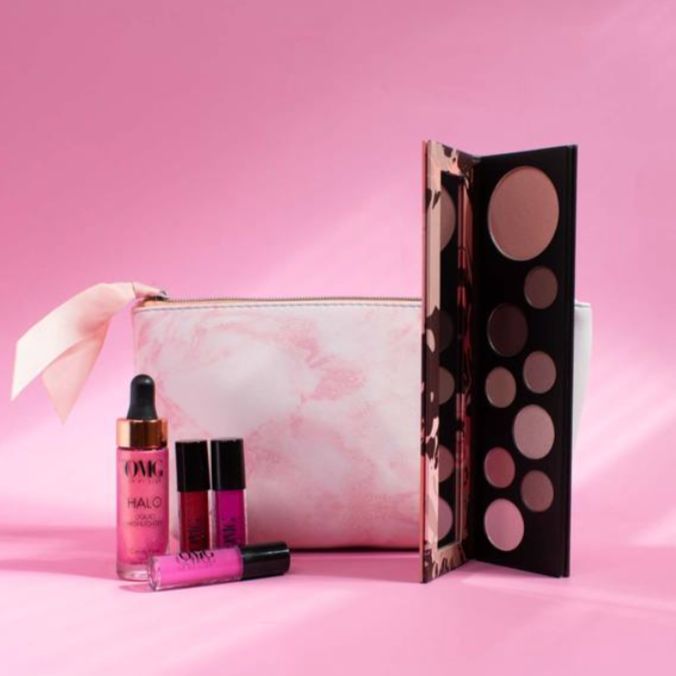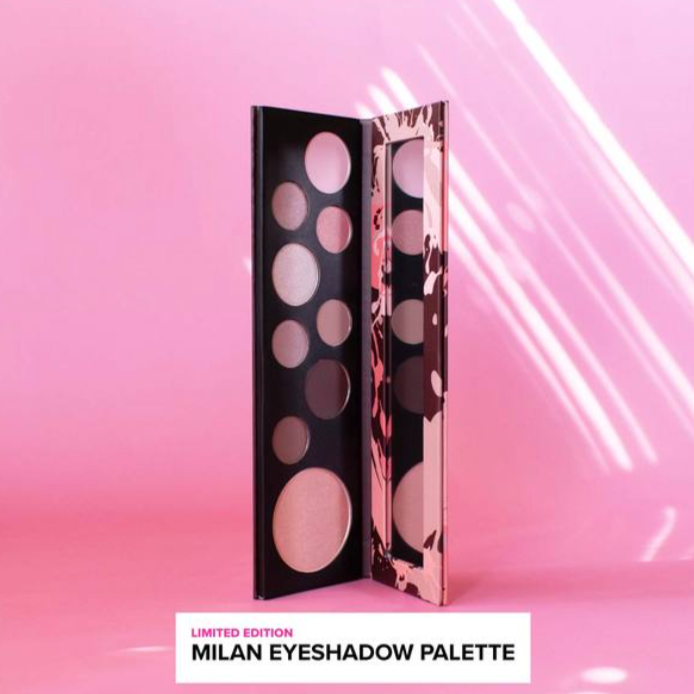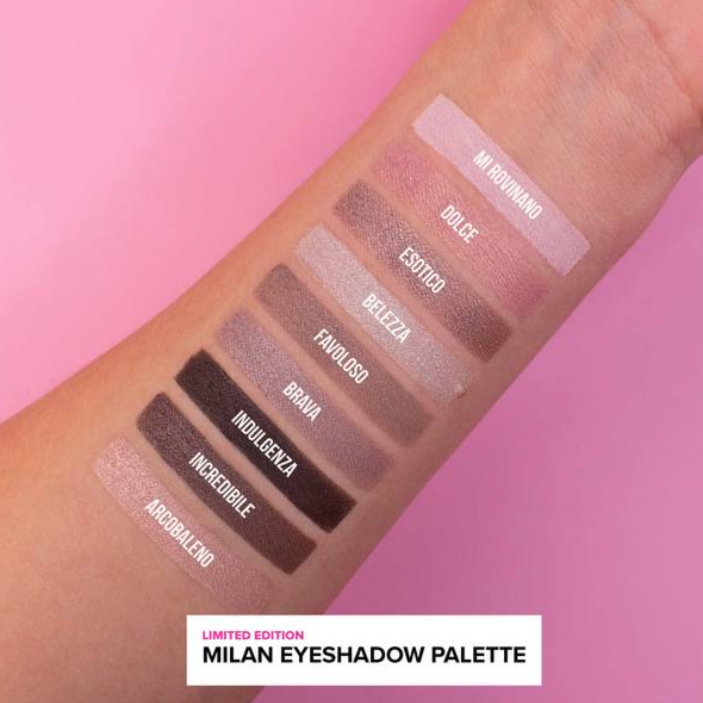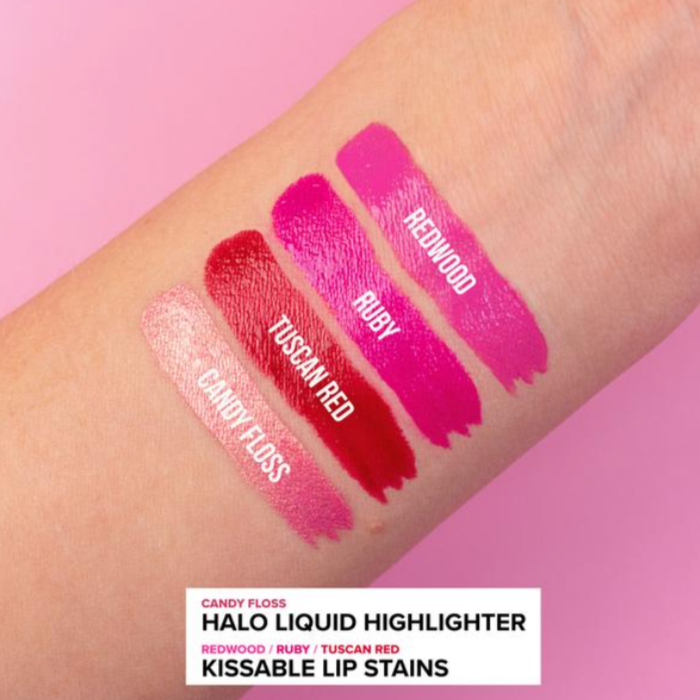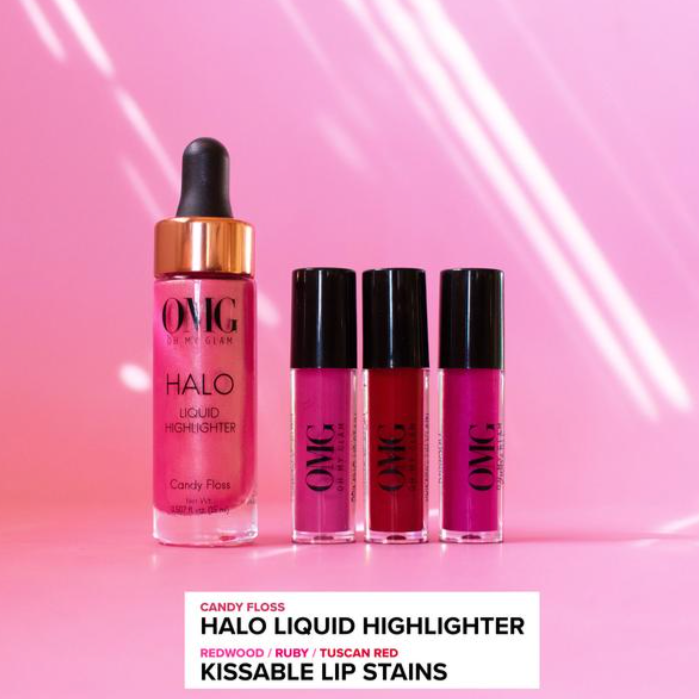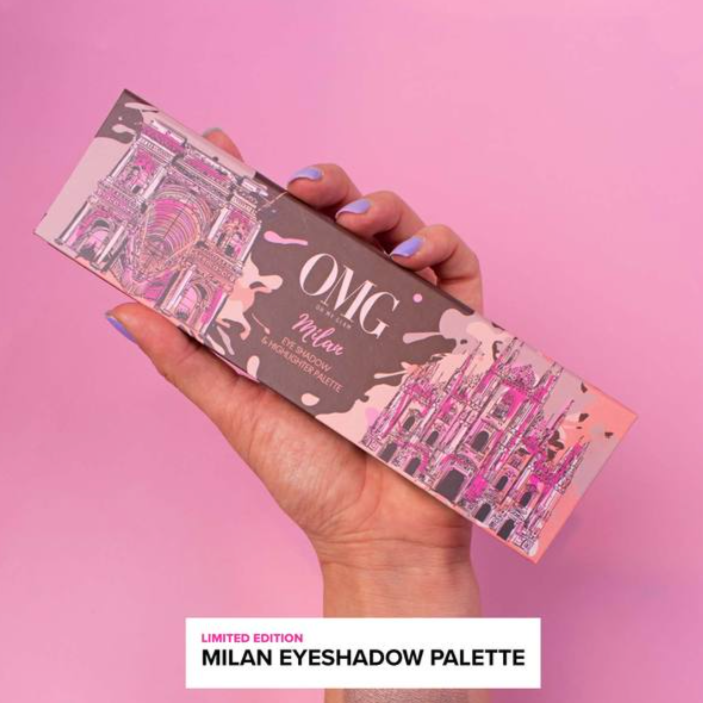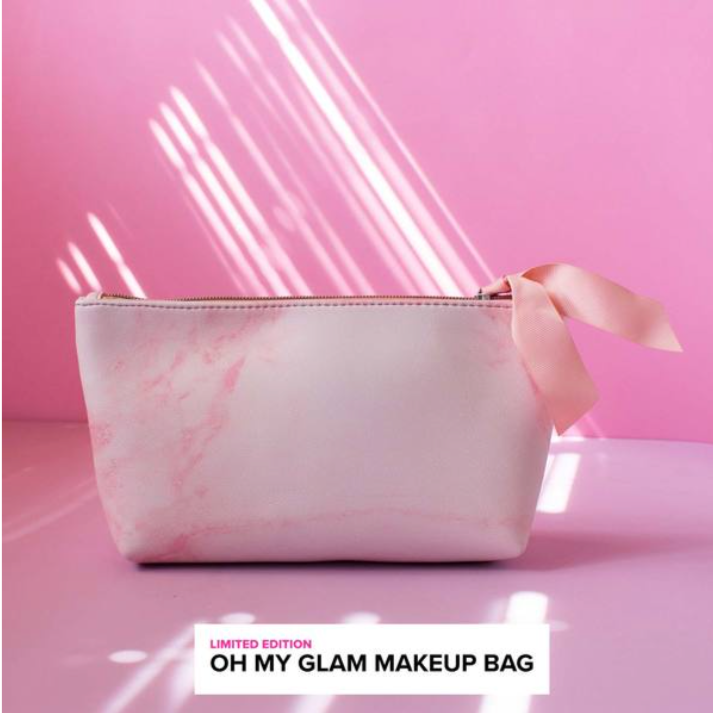 Oh My Glam Oh My Days - Milan Candy Floss Gift Set
Inspired by our favourite renaissance city, Oh My Glam Milan Candy Floss set promises pure sophisticated Summer Pearlescent Glow
The palette itself comes in Bellissima shades of Mi Rovinano, Dolce, Esotico, Belezza, Favoloso, Brava, Indulgenza, and Incredible, with an opalescent highlighter in Arcobaleno.
The "Glow" of HALO Candy Floss complements the cool-toned neutrals with warm pearly pinks with our best-selling customizable liquid highlighter, which can be used to create a buildable highlight. Add it to your favourite liquid foundation or skincare product for an all-over summer glow.
Finally, we have included an essential tailored matching range of beautiful miniature Kissable Lip Indulgence Stains in Redwood, Ruby and Tuscan Red to give the summer look a perfect depth. All packaged together into our fabulous OH MY GLAM Makeup Travel Bag to make a perfect essential for Sun, Sea and Summer.
Our MILAN CANDY FLOSS Summer Essentials set contains:

1 x Milan Eyeshadow Palette

1 x HALO Liquid Highlighter in Candy Floss

3 Tailored Lip Stains to compliment Milan / Candy Floss in the shades:

1 x Redwood Kissable Lip Stain

1 x Ruby Kissable Lip Stain

1 x Tuscan Red Kissable Lip Stain

All packed together into our fabulous OH MY GLAM Makeup Travel Bag.
Share