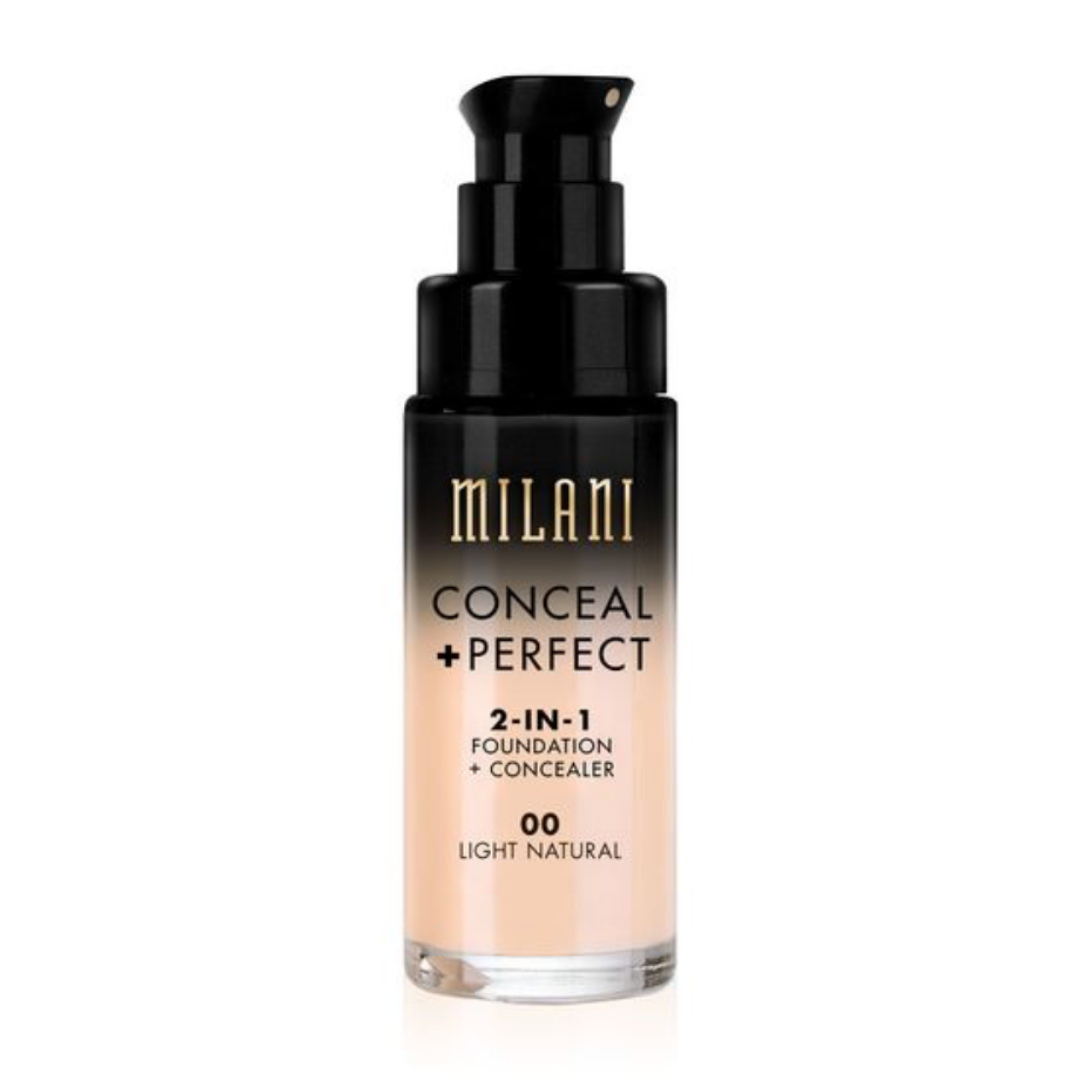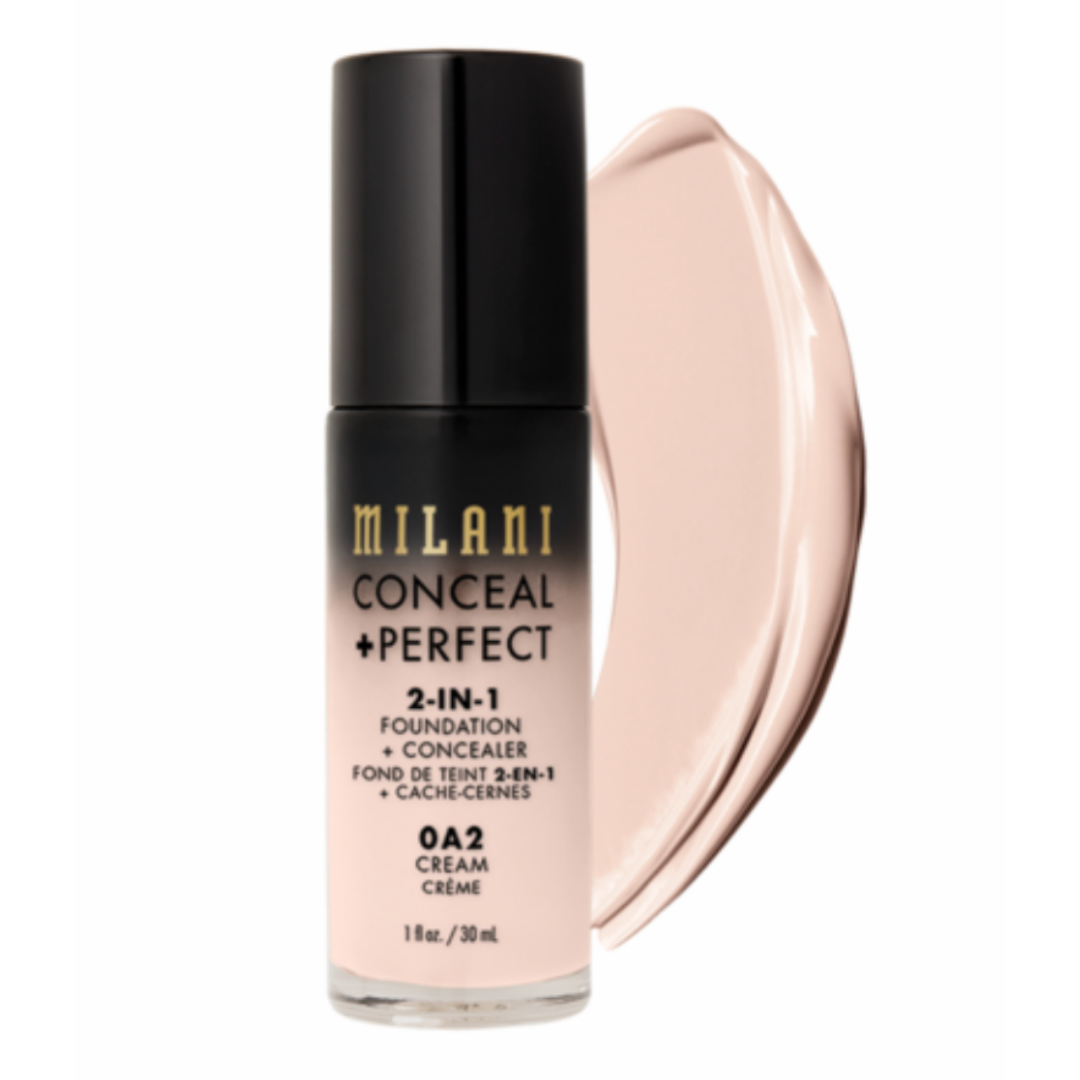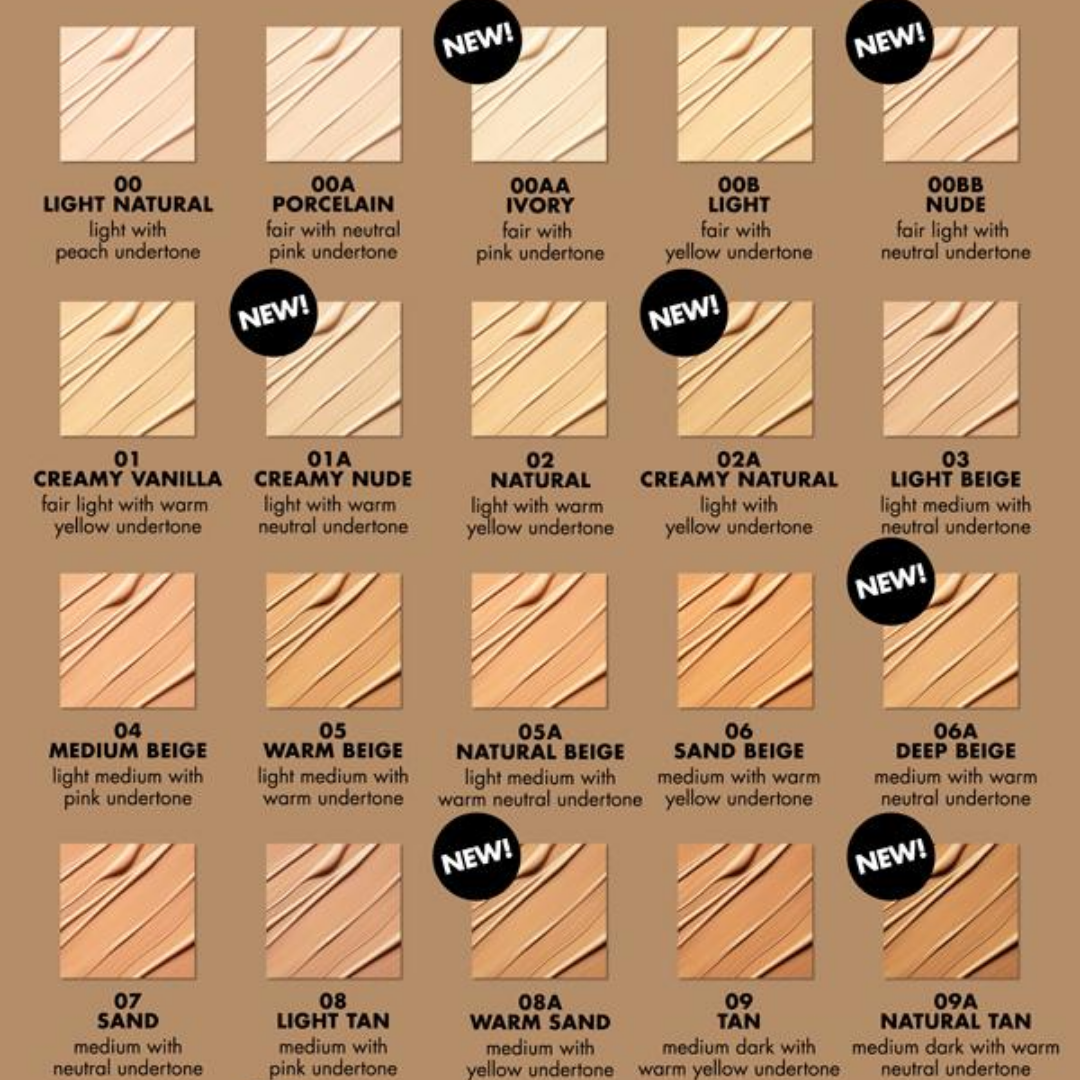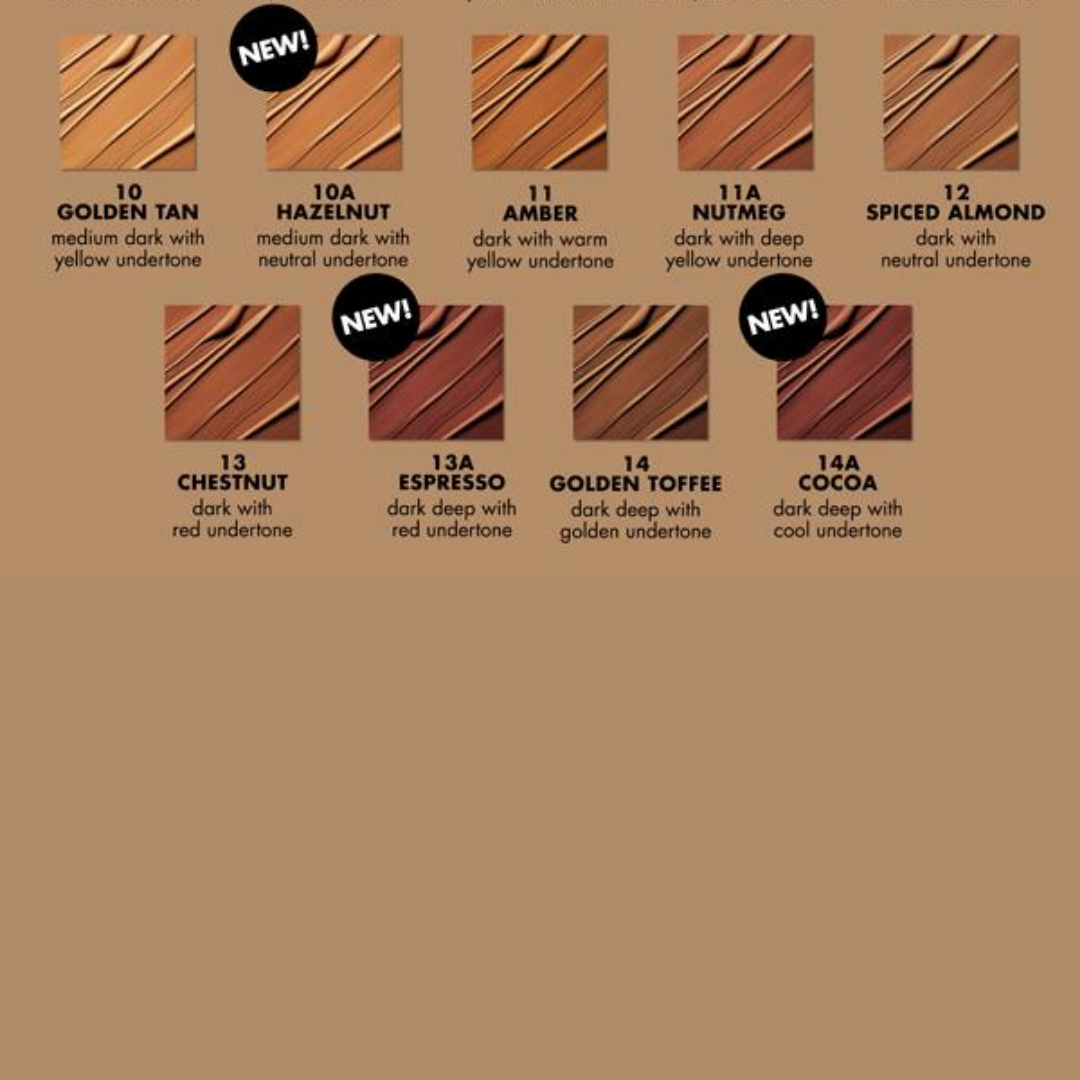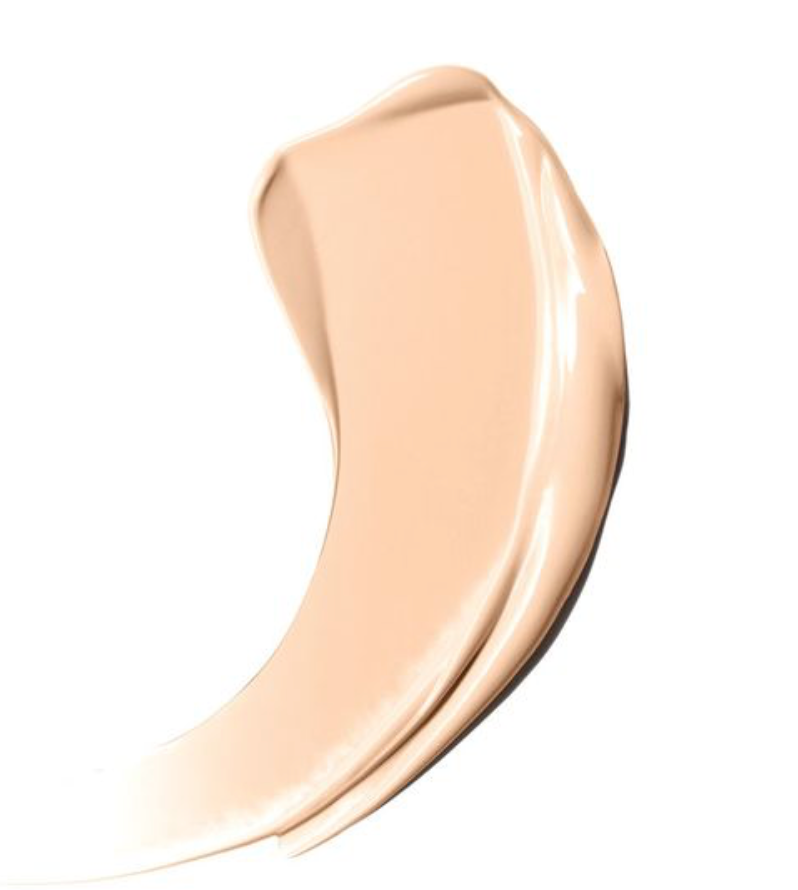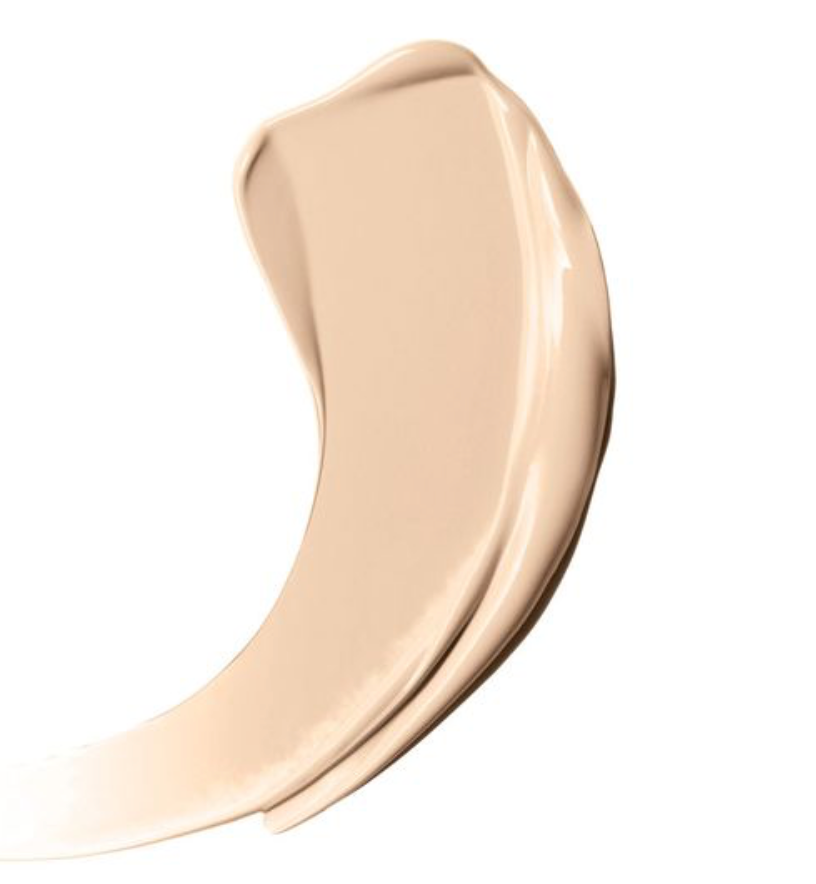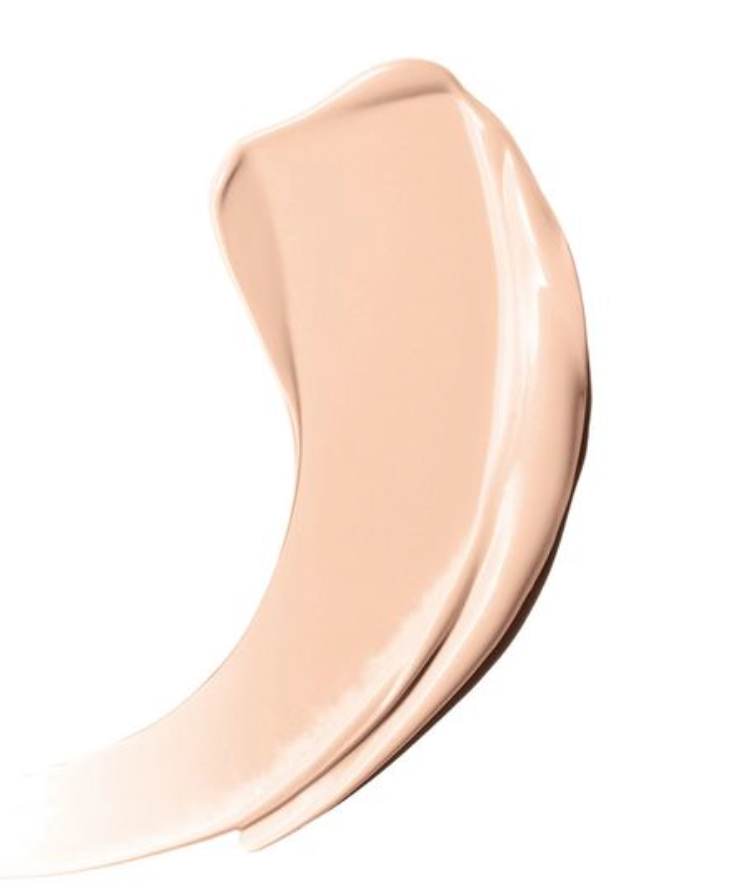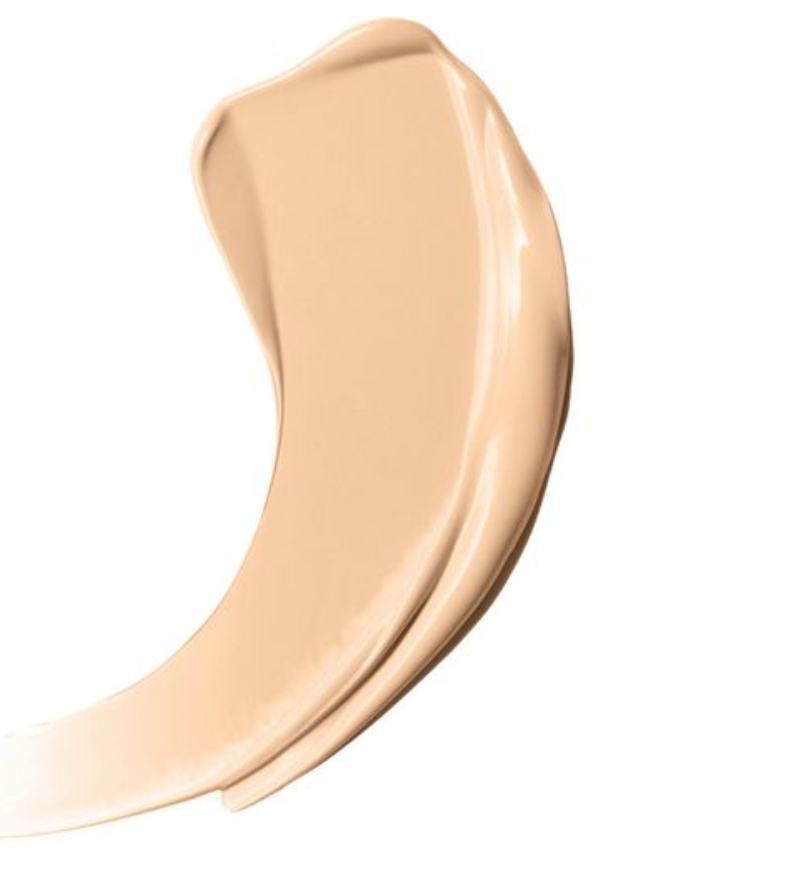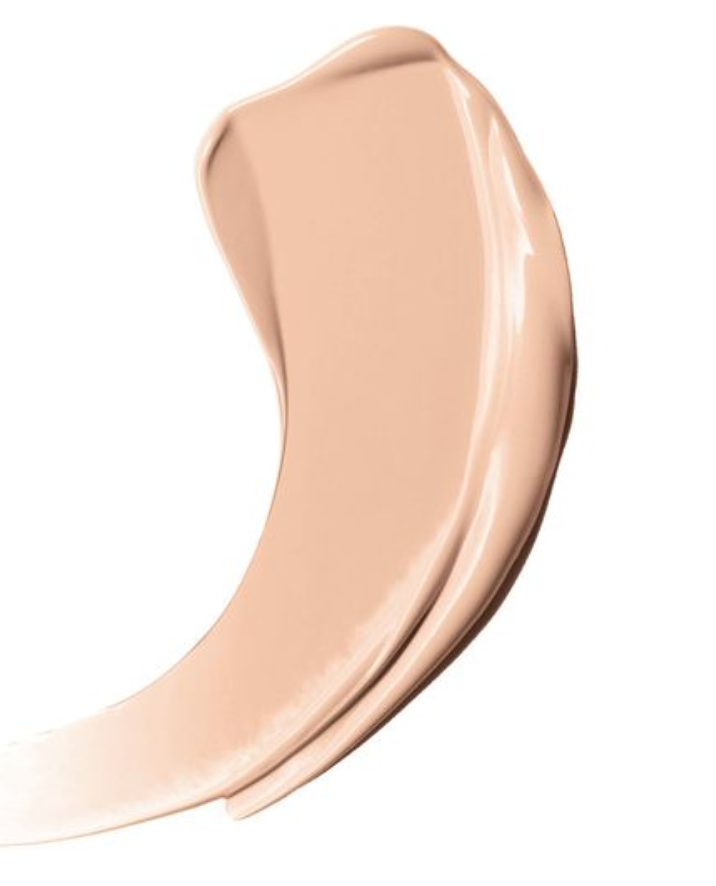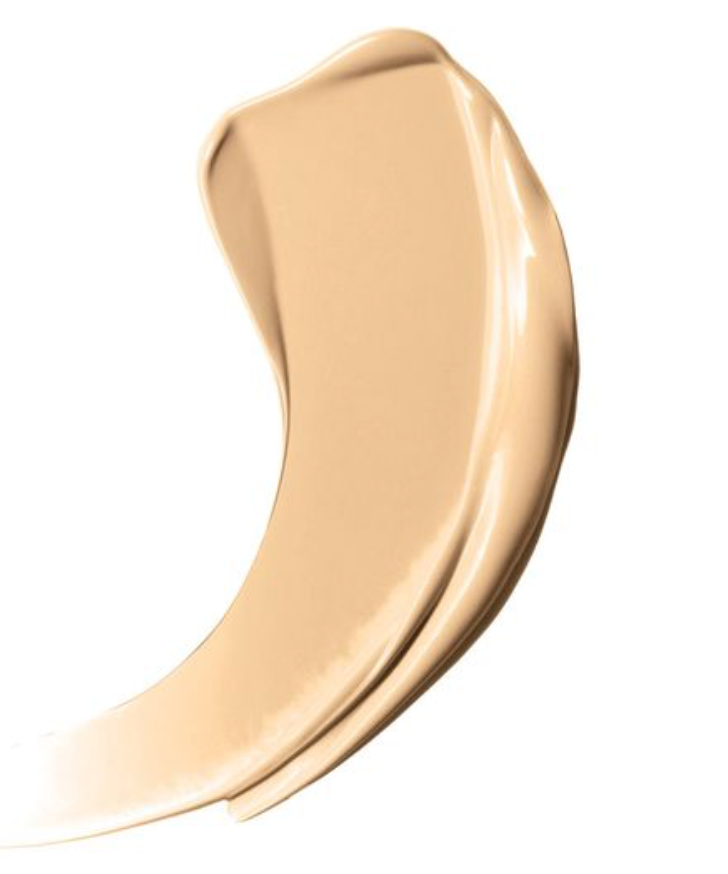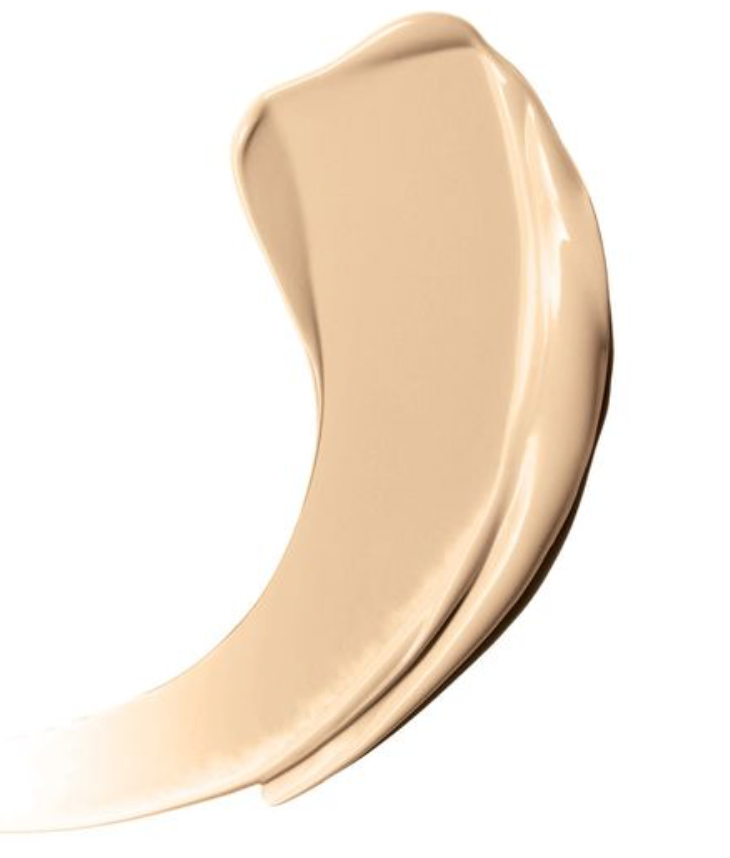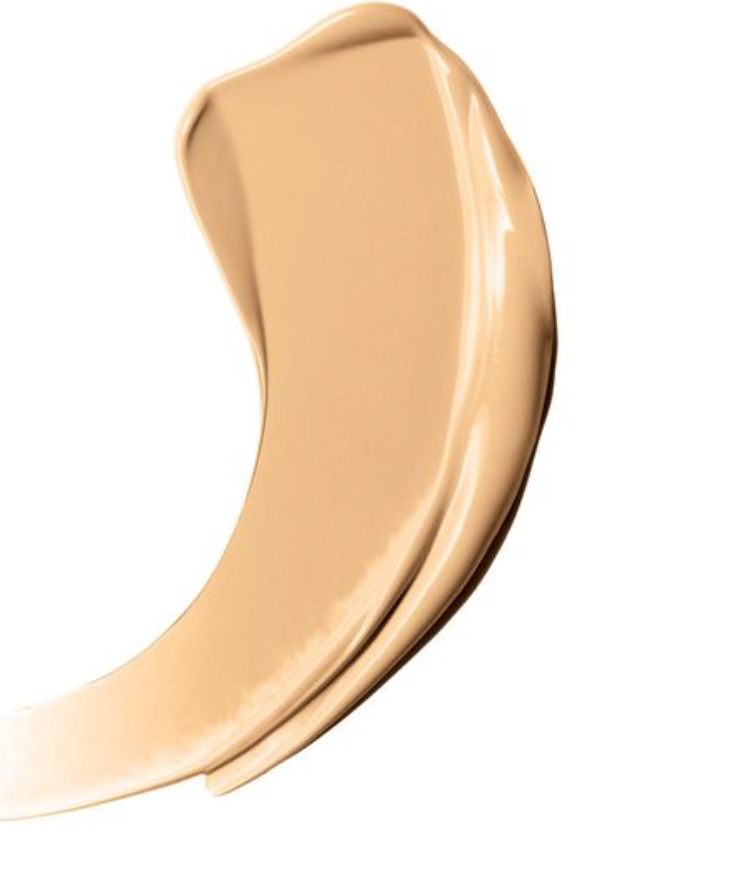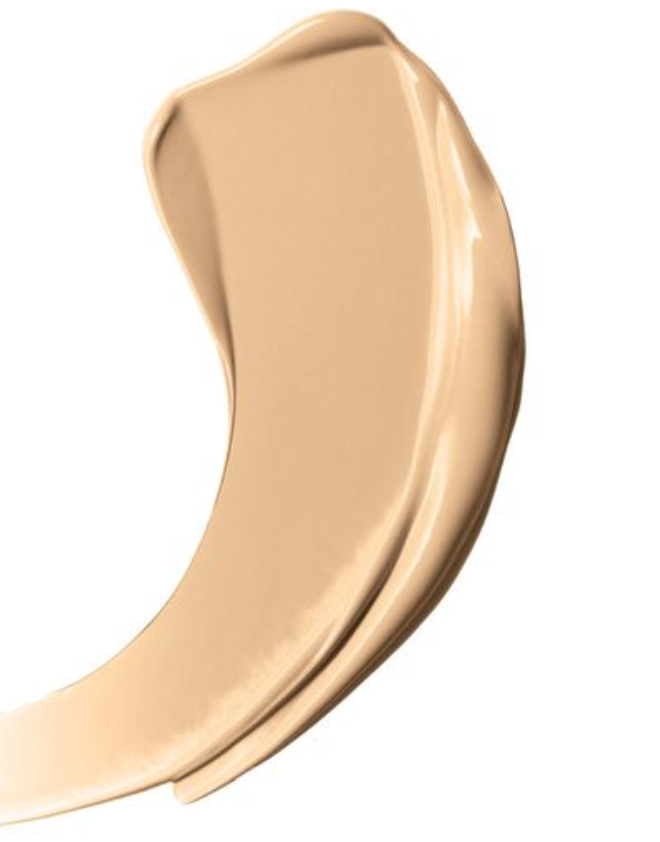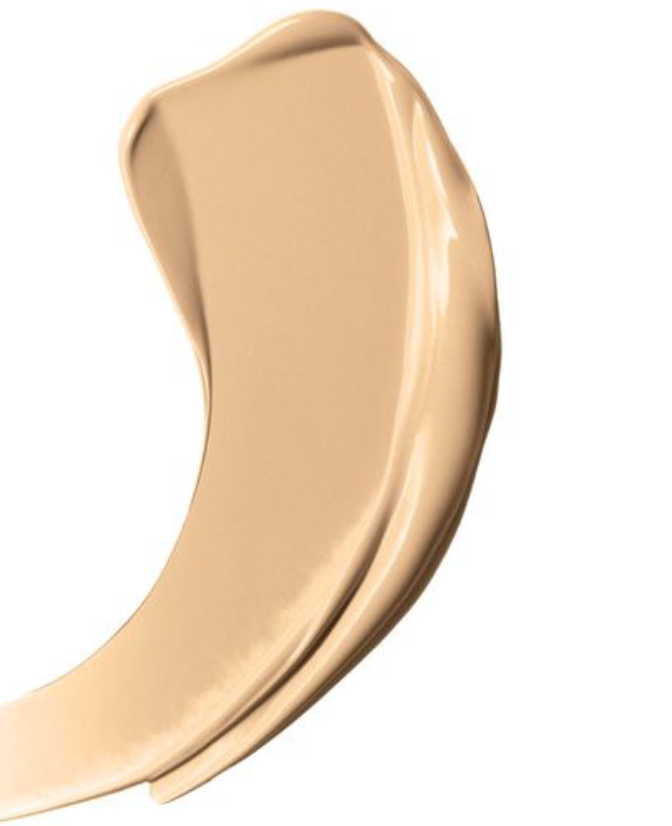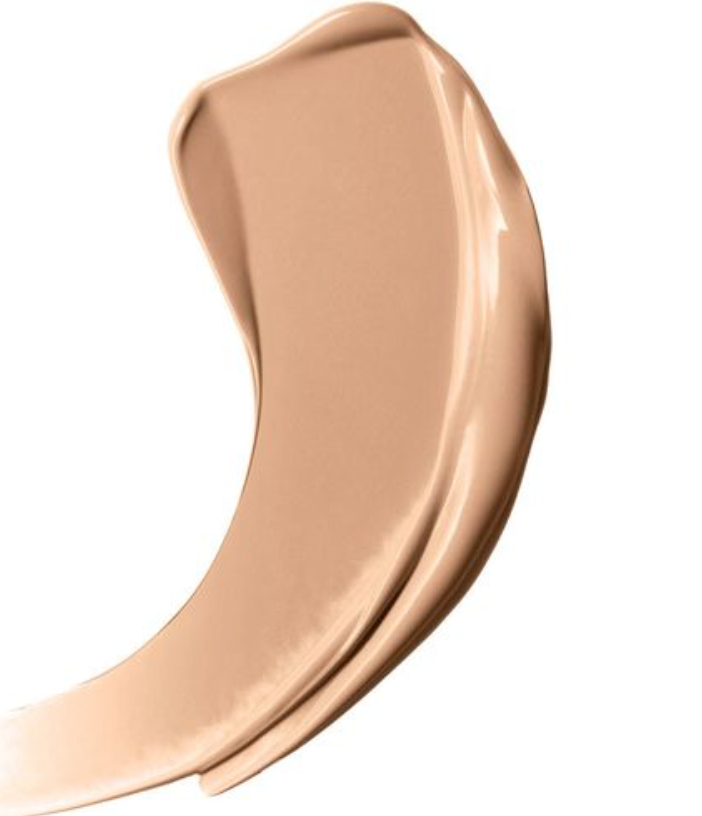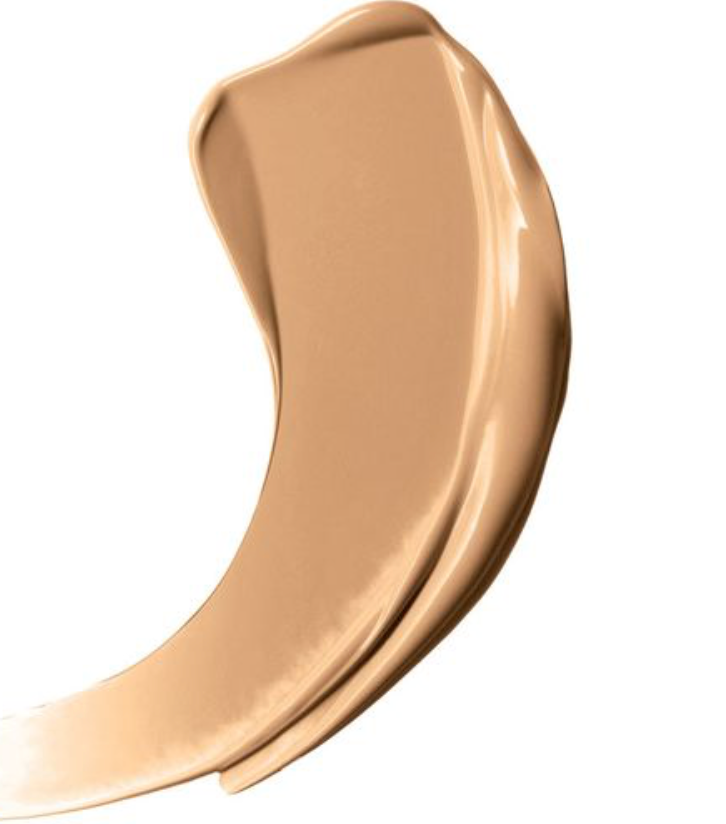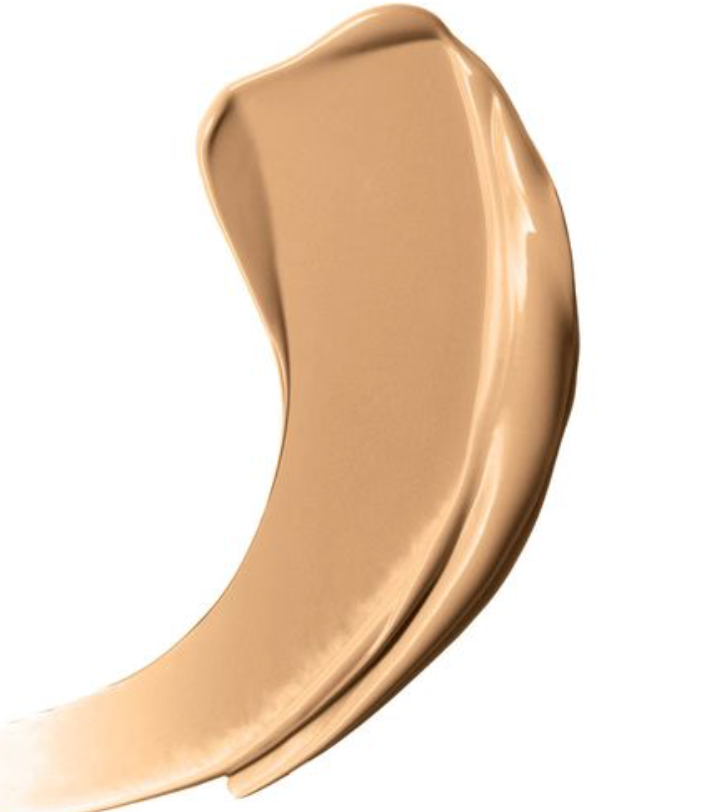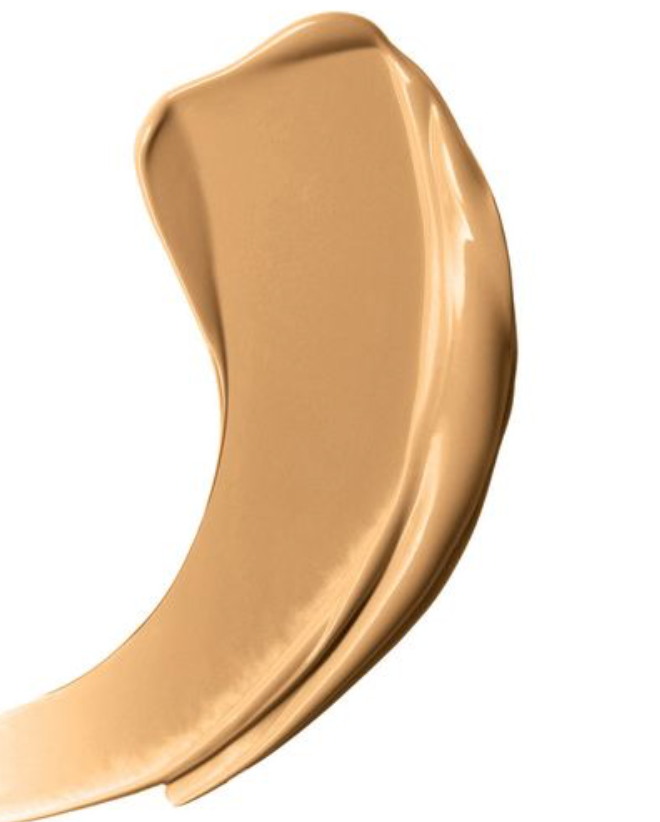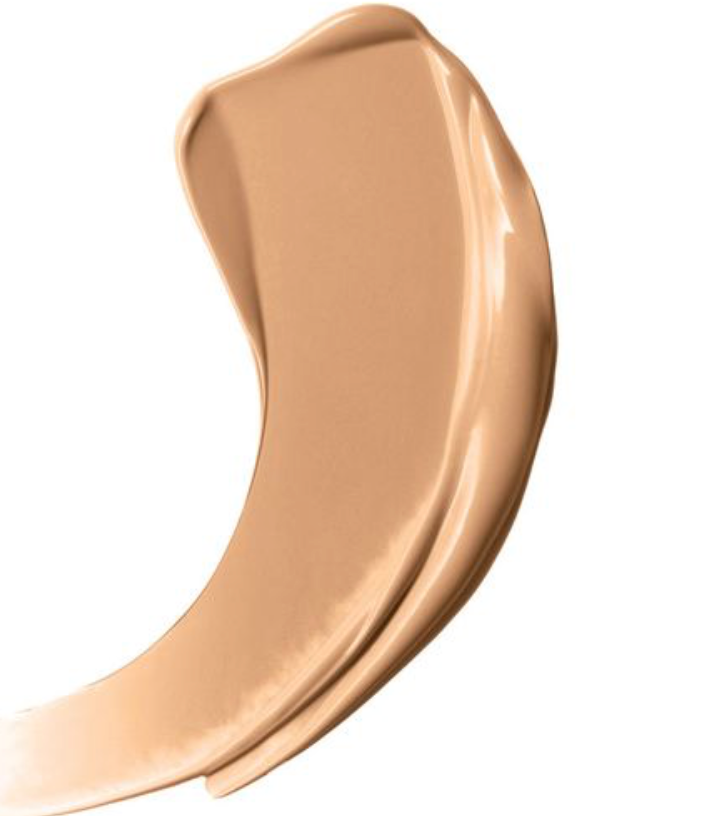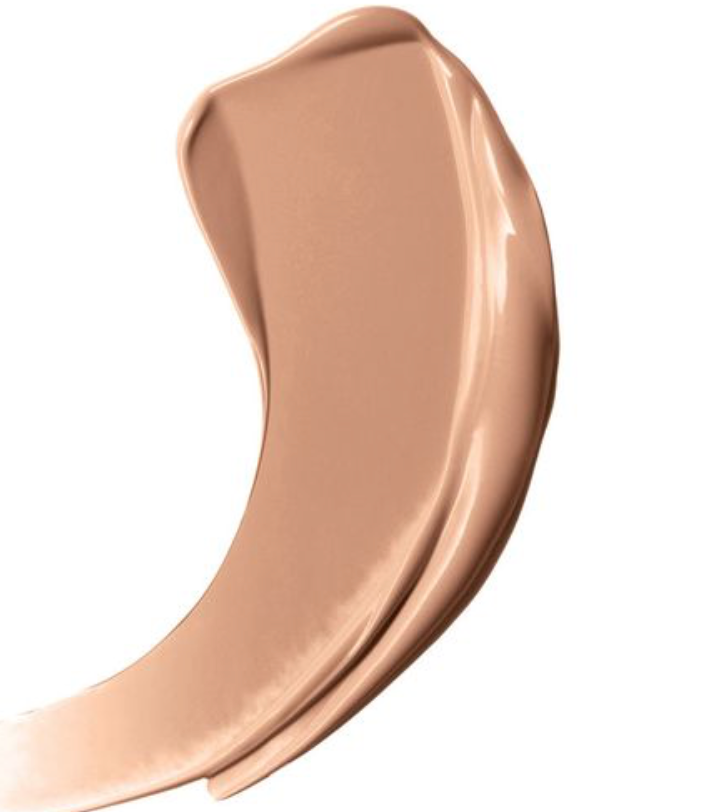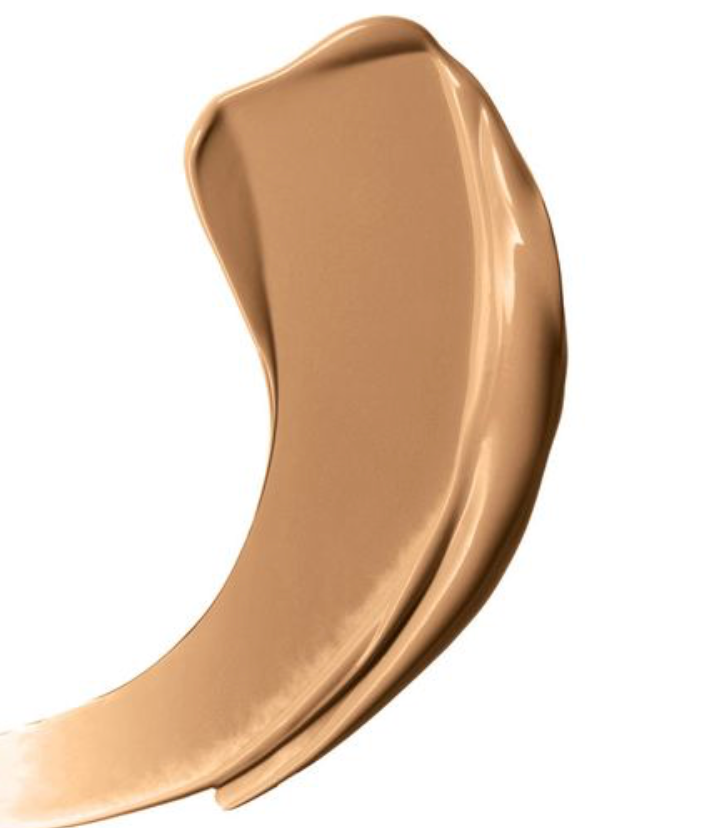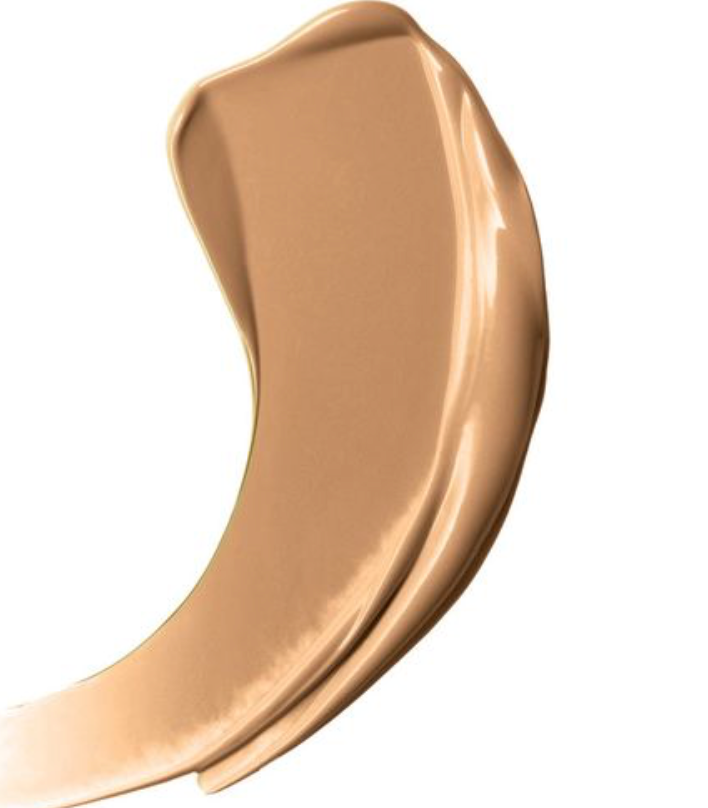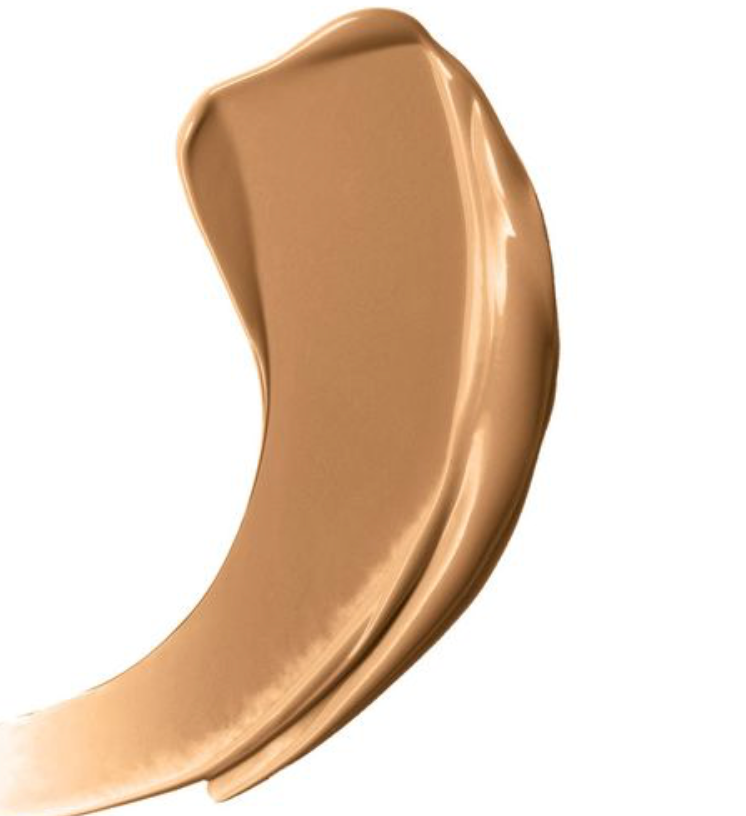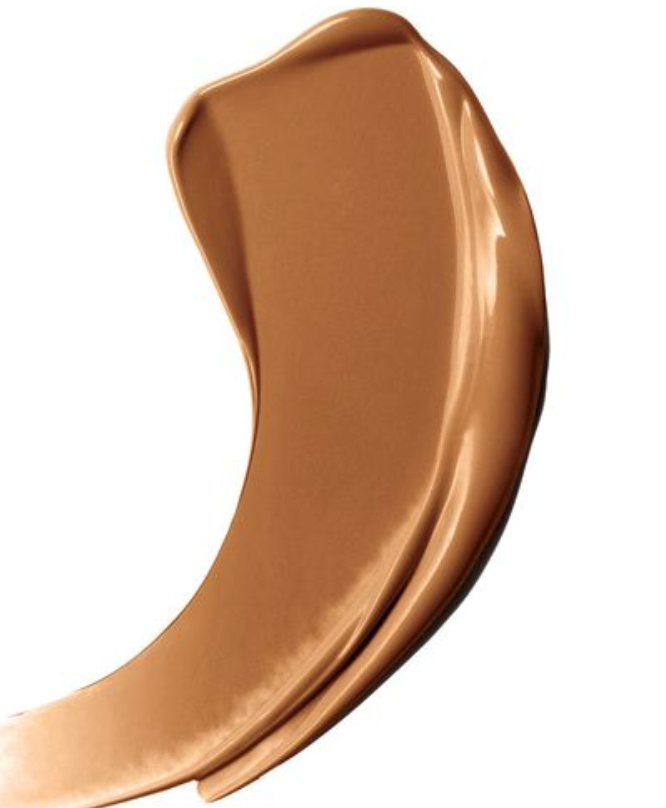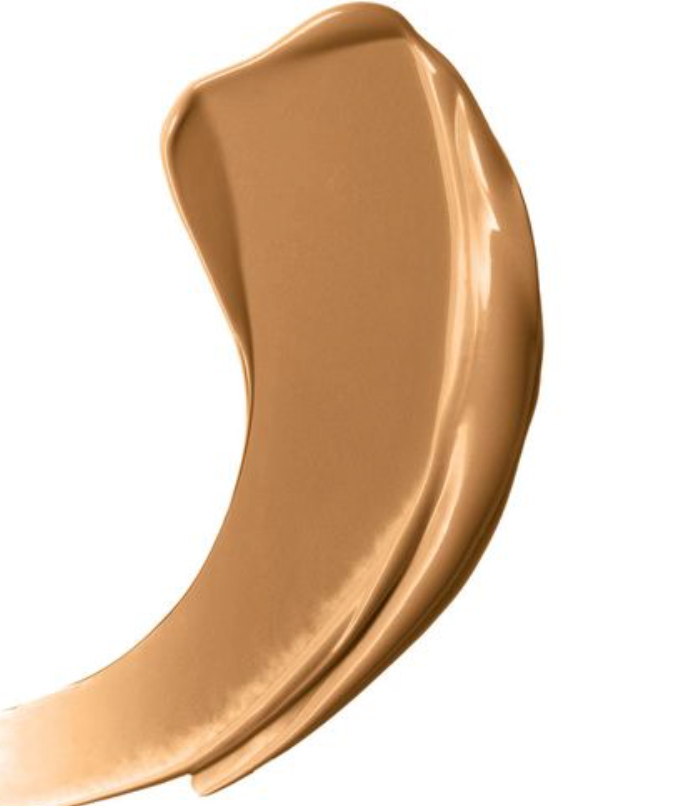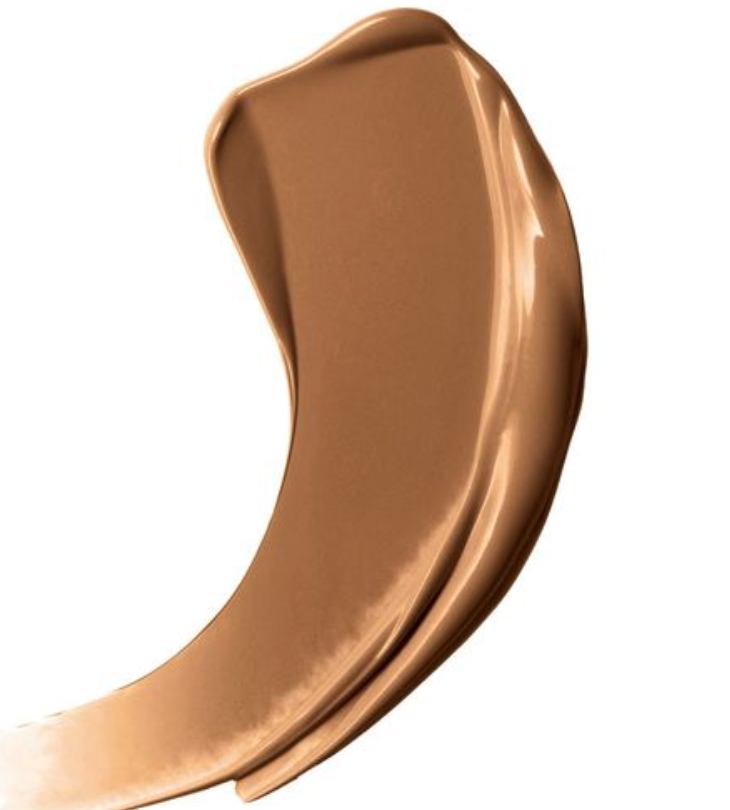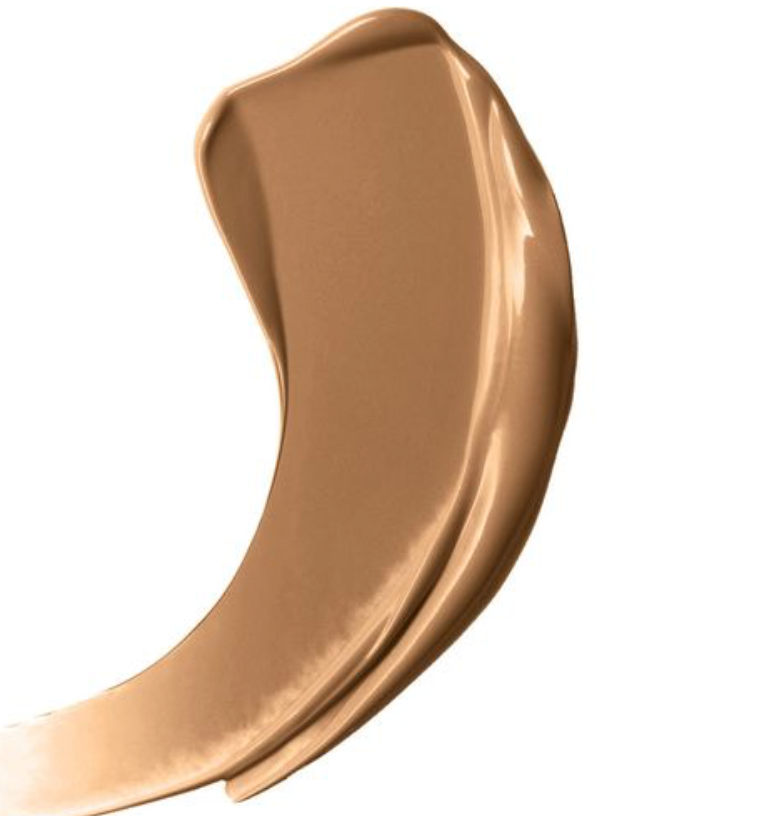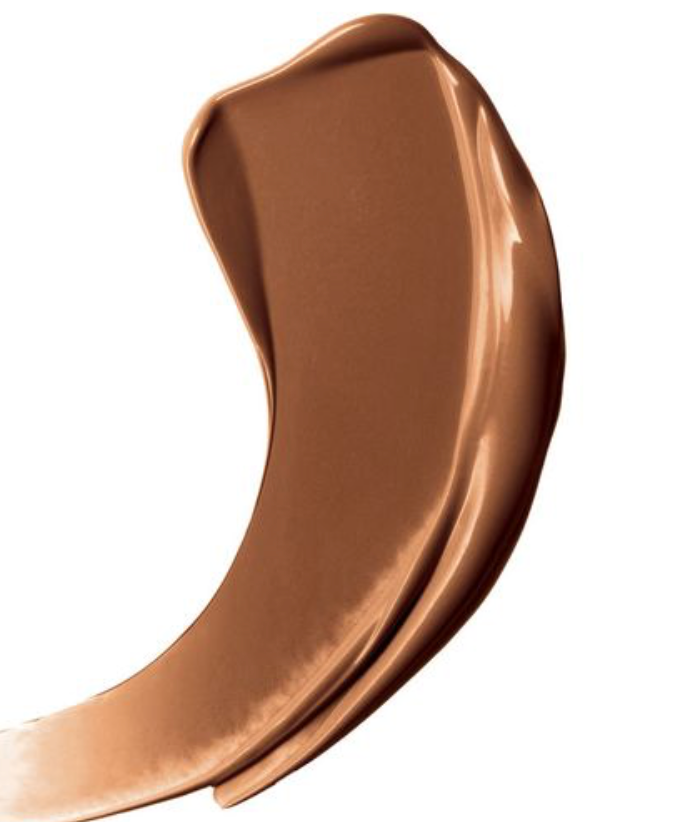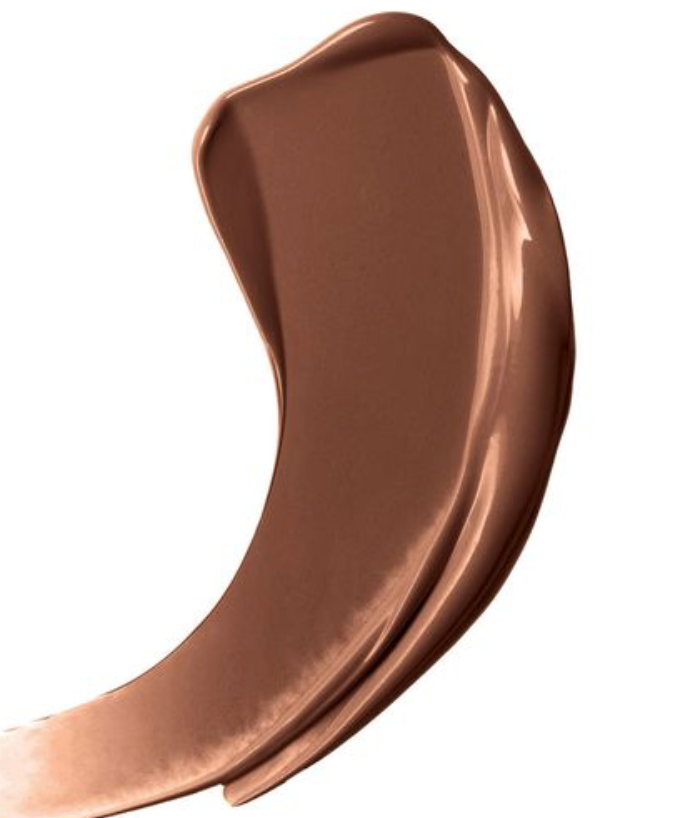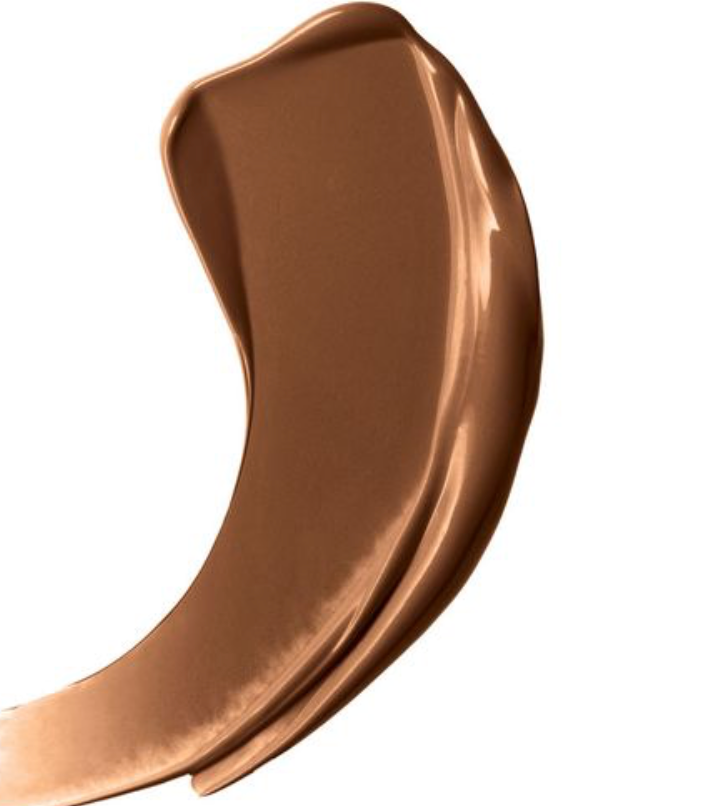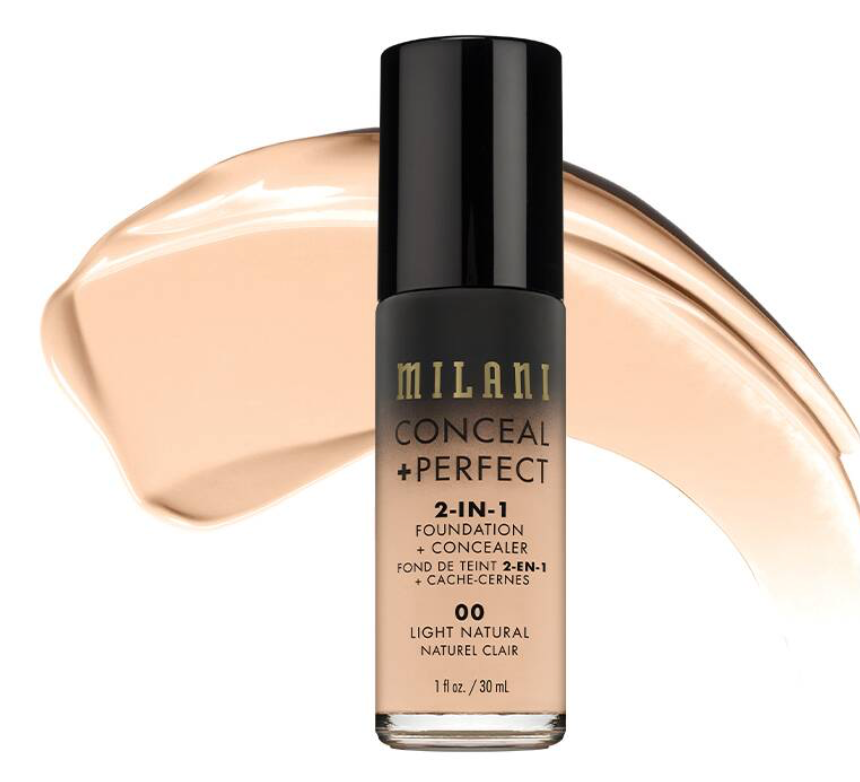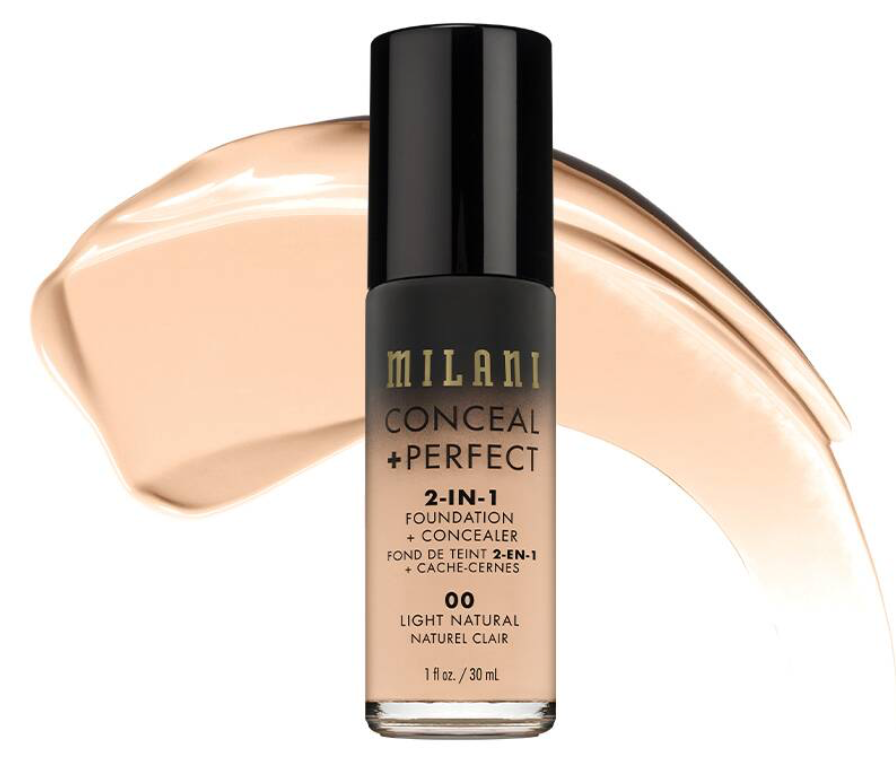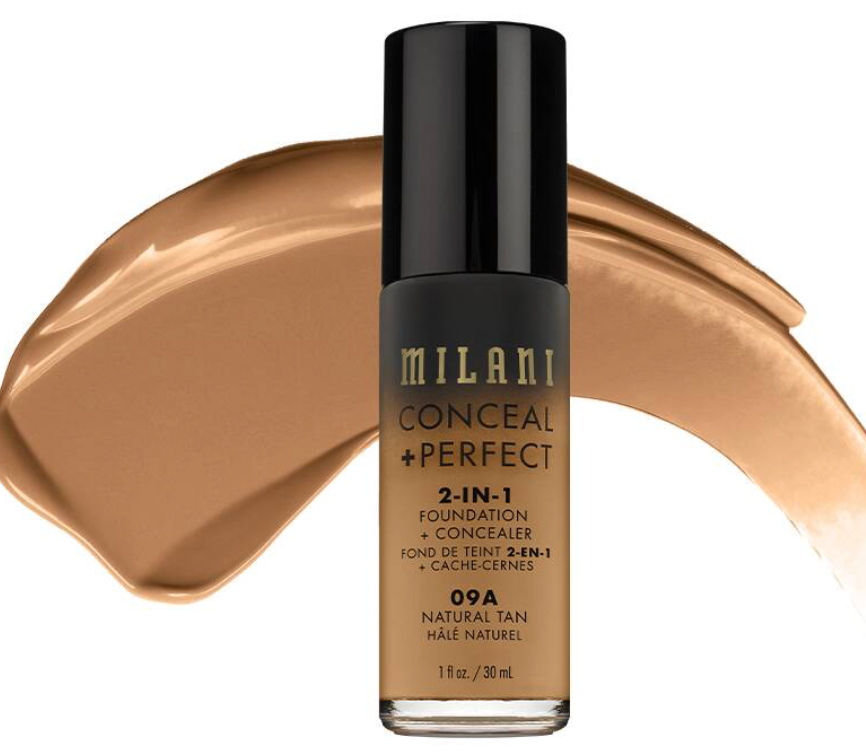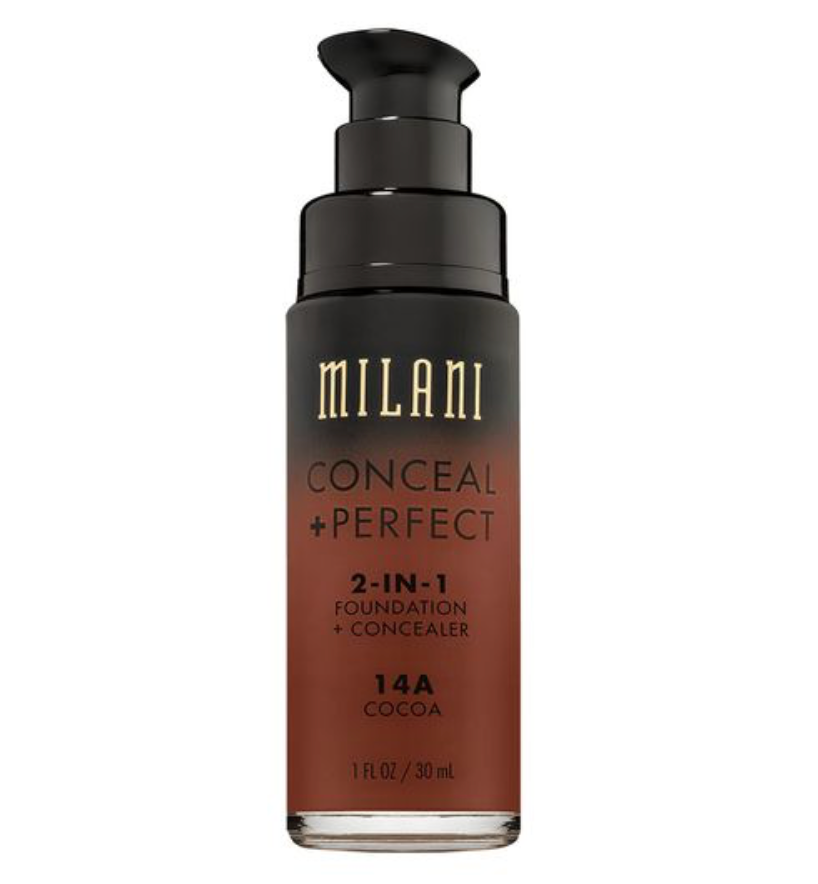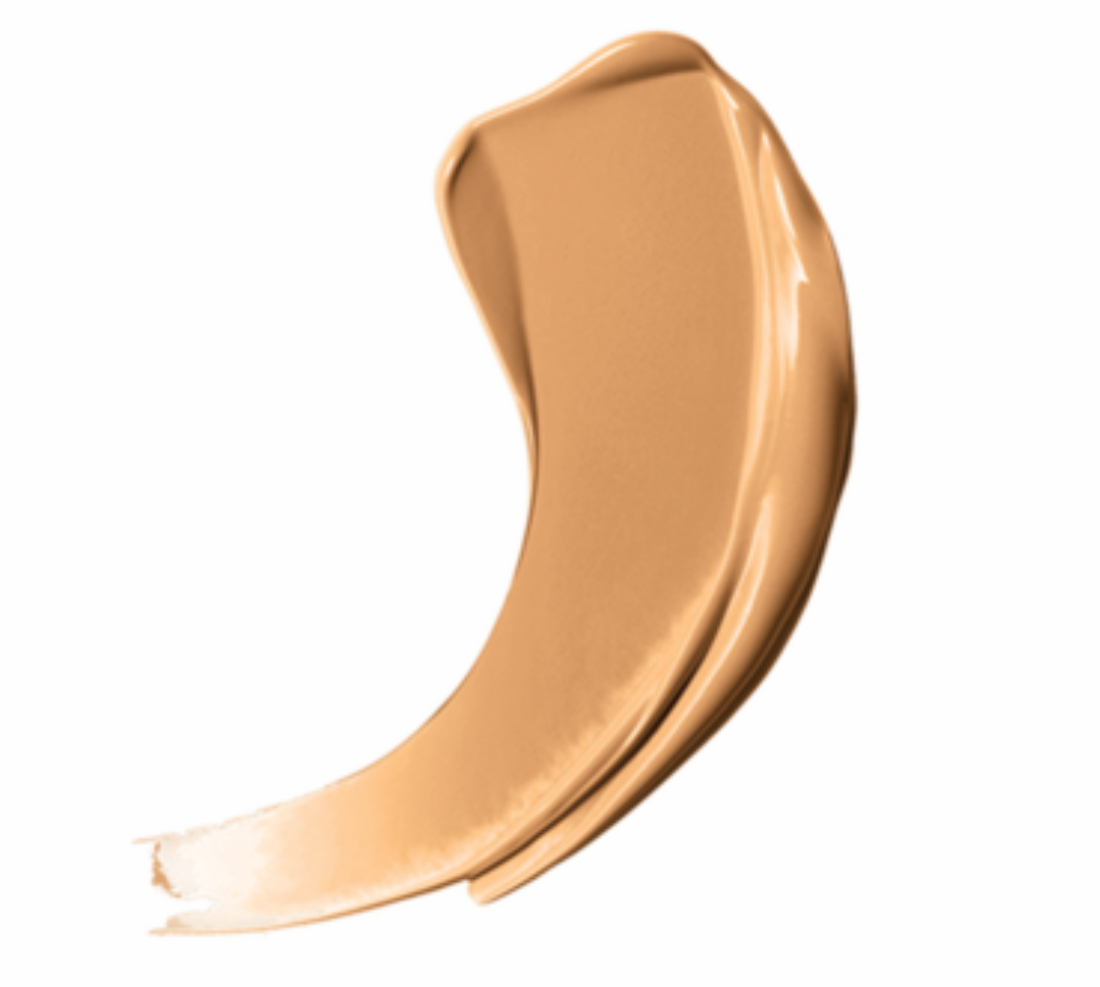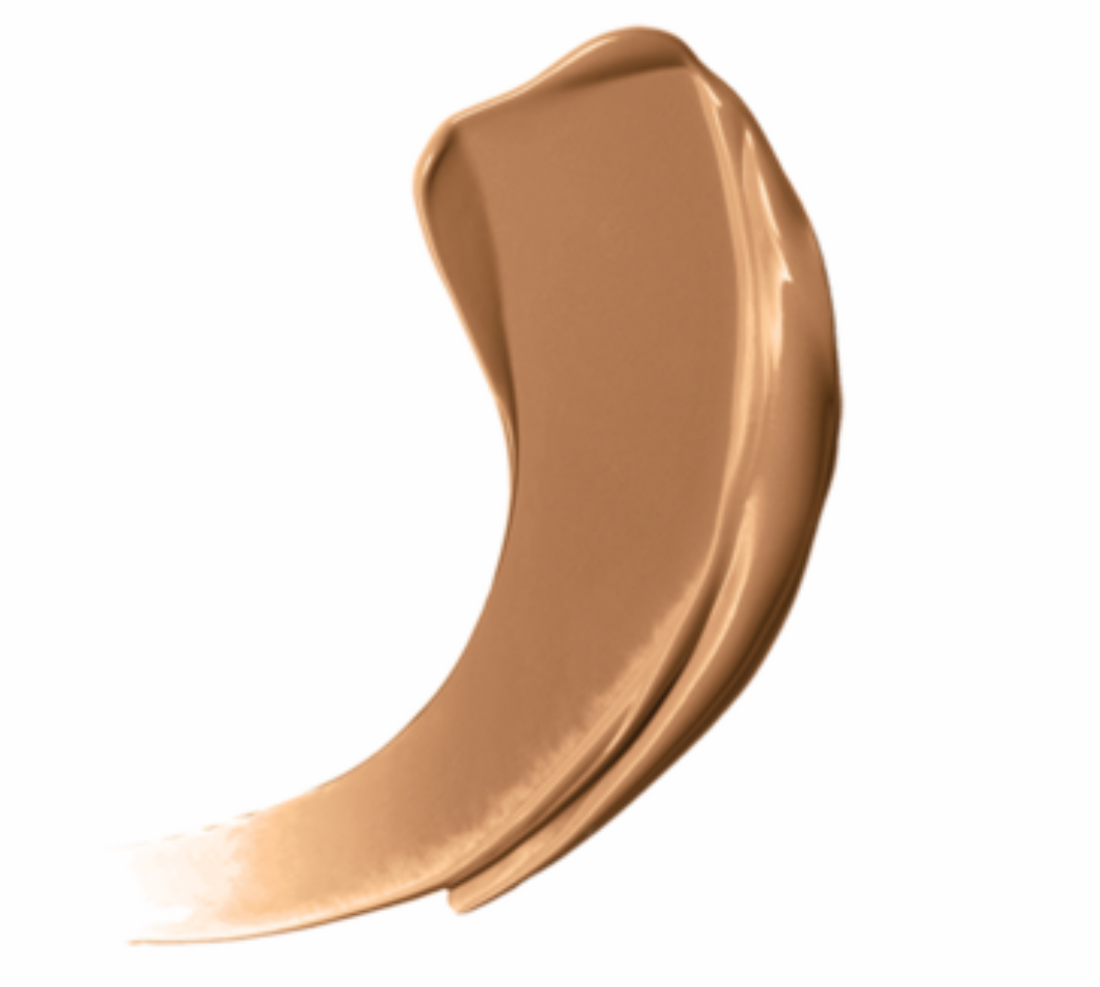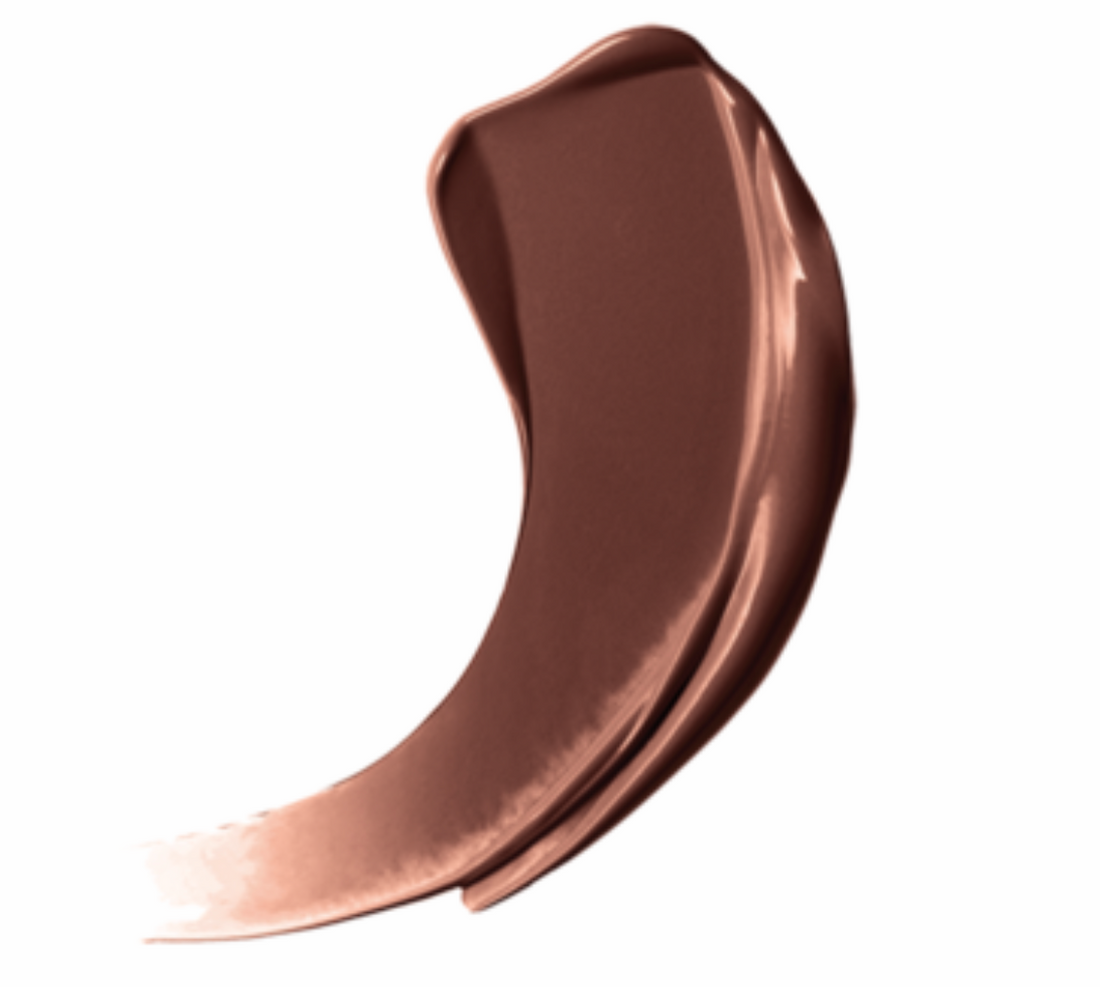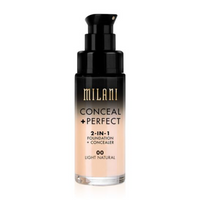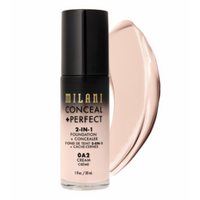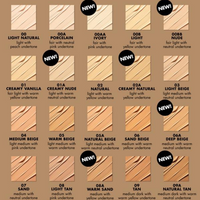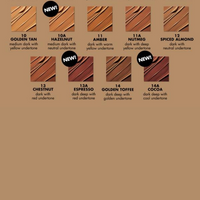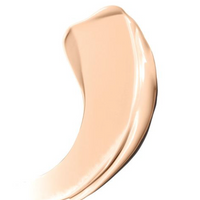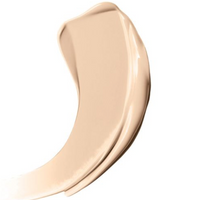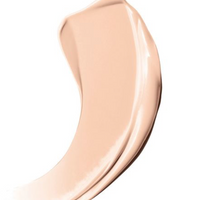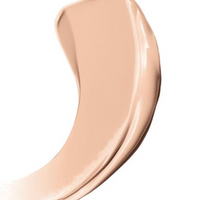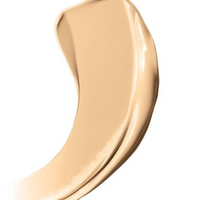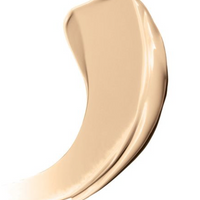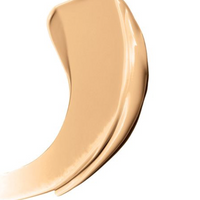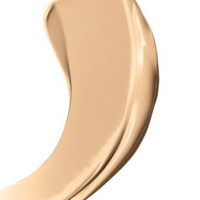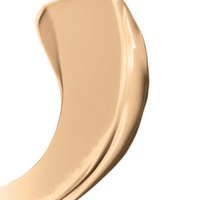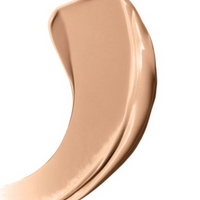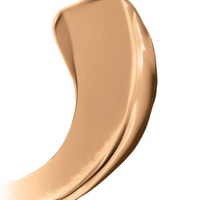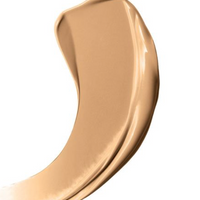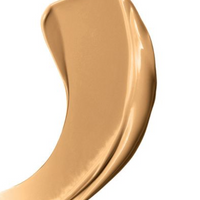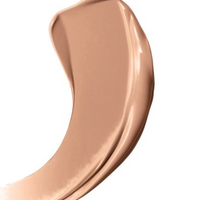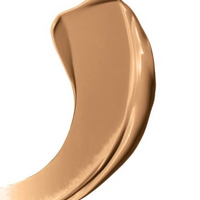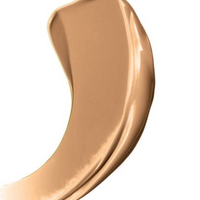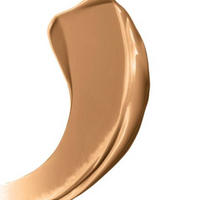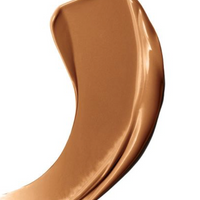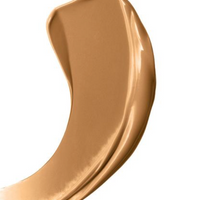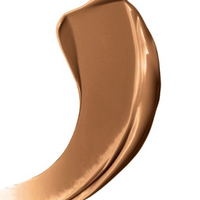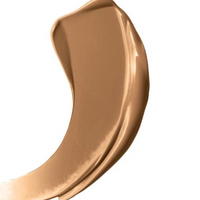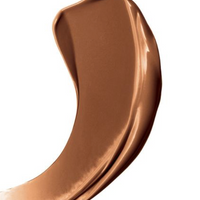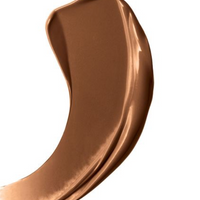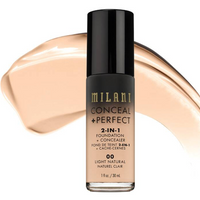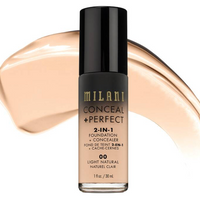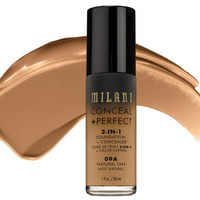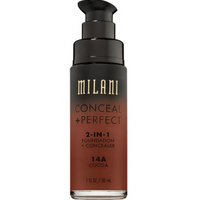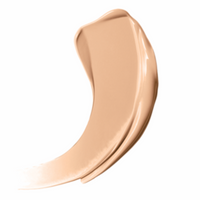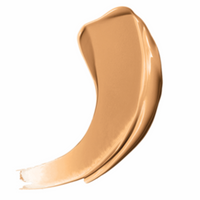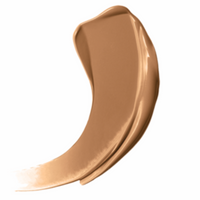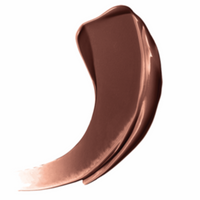 Milani 2-In-1-Foundation + Concealer 30ml
Conceal and Perfect with this full-coverage, long-lasting, multi-purpose base product
Choose from a wide range of Milani 2 in 1 Foundation + Concealer shades to suit you and benefit from seamless and visible results. Combat the appearance of skin imperfections with this Milani water-resistant hero!
Best For:  People who like full coverage glam. Suitable for dry, normal and combination-oily skin.
⭐️ AS FOUNDATION Apply a dime-sized amount of product with a blender or a brush beginning at the centre of the face, blending outward.

⭐️ AS CONCEALER Use a small amount of product and apply where additional coverage is needed in a tapping motion until blended.

⭐️ This lightweight formula offers full coverage, so layer thinly until you know how much you need.
⭐️ When buying foundation, it's important to match not only the depth of the skin tone, but the undertone of the skin.

⭐️ The perfect colour match will mean that the face matches the neck and chest. This may mean you have to wear a slightly lighter or darker foundation.

⭐️ You can bronze your chest to match your face if to achieve the perfect colour match.

⭐️ False tan will make the undertone of skin appear yellow; take this into account while matching foundation.

⭐️ Yellow or golden undertoned skin usually tan easily in the sun. Veins appear more green or turquoise under the skin. Will suit gold jewellery best.

⭐️ Pink or red undertoned skin will be more likely to burn in the sun. Veins appear blue under the skin. Will suit silver jewellery better.

⭐️ Neutral or beige skin tones have equal amounts of pink and yellow undertone in the skin.
This product – and every other Milani product – is never tested on animals. Milani doesn't allow others to test on our behalf, either. Their products are 100% cruelty-free.

WARM BEIGE, LIGHT, NUTMEG, NATURAL BEIGE, NUDE, WARM SAND, COCOA, DEEP BEIGE INGREDIENTS:

Water / Aqua / Eau, Cyclopentasiloxane, Isononyl Isononanoate, Cetyl PEG/PPG-10/1 Dimethicone, Butylene Glycol, Mica, Glycerin, Bis-PEG/PPG-14/14 Dimethicone, VP/Eicosene Copolymer, Ozokerite, Polymethylsilsesquioxane, Disteardimonium Hectorite, Propylene Carbonate, Phenoxyethanol, Sodium Chloride, Aluminum Dimyristate, Disodium Stearoyl Glutamate, Triethoxycaprylylsilane, Silica, Bis-Vinyl Dimethicone/Dimethicone Copolymer, Isododecane, Caprylyl Glycol, 1,2-Hexanediol, C30-45 Alkyl Cetearyl Dimethicone Crosspolymer, Glycereth-18, Glycereth-18 Ethylhexanoate, Beeswax / Cera Alba / Cire d'abeille, Potassium Sorbate, Xanthan Gum, Prunus Domestica Fruit Extract, C18-21 Alkane, Polyisobutene, Allantoin, Iron Oxides (CI 77491, CI 77492, CI 77499), Titanium Dioxide (CI 77891)



SPICED ALMOND, GOLDEN TOFFEE, CHESTNUT, AMBER, TAN, LIGHT BEIGE, SAND, CREAMY NATURAL, Alabaster, Cream, Warm Porcelain, Nude Cream, Nude Ivory, Warm Vanilla, Warm Natural, Pure Beige, Golden Beige, Golden Vanilla, Golden Natural, Rich Sand, Caramel, Almond, Cool Espresso, Mocha, Mahogany, Cool Cocoa, Warm Chestnut, Truffle. INGREDIENTS:

Water / Aqua / Eau, Cyclopentasiloxane, Isononyl Isononanoate, Cetyl PEG/PPG-10/1 Dimethicone, Butylene Glycol, Glycerin, Bis-PEG/PPG-14/14 Dimethicone, VP/Eicosene Copolymer, Ozokerite, Polymethylsilsesquioxane, Mica, Disteardimonium Hectorite, Propylene Carbonate, Phenoxyethanol, Sodium Chloride, Aluminum Dimyristate, Disodium Stearoyl Glutamate, Triethoxycaprylylsilane, Silica, Bis-Vinyl Dimethicone/Dimethicone Copolymer, Isododecane, Caprylyl Glycol, 1,2-Hexanediol, C30-45 Alkyl Cetearyl Dimethicone Crosspolymer, Glycereth-18, Glycereth-18 Ethylhexanoate, Beeswax / Cera Alba / Cire d'abeille, Potassium Sorbate, Xanthan Gum, Prunus Domestica Fruit Extract, C18-21 Alkane, Polyisobutene, Allantoin, Iron Oxides (CI 77491, CI 77492, CI 77499), Titanium Dioxide (CI 77891)



LIGHT TAN, NATURAL, MEDIUM BEIGE, PORCELAIN, ESPRESSO INGREDIENTS:

Water / Aqua / Eau, Cyclopentasiloxane, Isononyl Isononanoate, Cetyl PEG/PPG-10/1 Dimethicone, Butylene Glycol, Glycerin, Bis-PEG/PPG-14/14 Dimethicone, Mica, VP/Eicosene Copolymer, Ozokerite, Polymethylsilsesquioxane, Disteardimonium Hectorite, Propylene Carbonate, Phenoxyethanol, Sodium Chloride, Aluminum Dimyristate, Disodium Stearoyl Glutamate, Triethoxycaprylylsilane, Silica, Bis-Vinyl Dimethicone/Dimethicone Copolymer, Isododecane, Caprylyl Glycol, 1,2-Hexanediol, C30-45 Alkyl Cetearyl Dimethicone Crosspolymer, Glycereth-18, Glycereth-18 Ethylhexanoate, Beeswax / Cera Alba / Cire d'abeille, Potassium Sorbate, Xanthan Gum, Prunus Domestica Fruit Extract, C18-21 Alkane, Polyisobutene, Allantoin, Iron Oxides (CI 77491, CI 77492, CI 77499), Titanium Dioxide (CI 77891)



GOLDEN TAN, CREAMY NUDE, NATURAL TAN INGREDIENTS:

Water / Aqua / Eau, Cyclopentasiloxane, Isononyl Isononanoate, Cetyl PEG/PPG-10/1 Dimethicone, Butylene Glycol, Glycerin, Bis-PEG/PPG-14/14 Dimethicone, VP/Eicosene Copolymer, Mica, Ozokerite, Polymethylsilsesquioxane, Disteardimonium Hectorite, Propylene Carbonate, Phenoxyethanol, Sodium Chloride, Aluminum Dimyristate, Disodium Stearoyl Glutamate, Triethoxycaprylylsilane, Silica, Bis-Vinyl Dimethicone/Dimethicone Copolymer, Isododecane, Caprylyl Glycol, 1,2-Hexanediol, C30-45 Alkyl Cetearyl Dimethicone Crosspolymer, Glycereth-18, Glycereth-18 Ethylhexanoate, Beeswax / Cera Alba / Cire d'abeille, Potassium Sorbate, Xanthan Gum, Prunus Domestica Fruit Extract, C18-21 Alkane, Polyisobutene, Allantoin, Iron Oxides (CI 77491, CI 77492, CI 77499), Titanium Dioxide (CI 77891)



CREAMY VANILLA, SAND BEIGE INGREDIENTS:

Water / Aqua / Eau, Cyclopentasiloxane, Isononyl Isononanoate, Cetyl PEG/PPG-10/1 Dimethicone, Butylene Glycol, Glycerin, Bis-PEG/PPG-14/14 Dimethicone, VP/Eicosene Copolymer, Ozokerite, Mica, Polymethylsilsesquioxane, Disteardimonium Hectorite, Propylene Carbonate, Phenoxyethanol, Sodium Chloride, Aluminum Dimyristate, Disodium Stearoyl Glutamate, Triethoxycaprylylsilane, Silica, Bis-Vinyl Dimethicone/Dimethicone Copolymer, Isododecane, Caprylyl Glycol, 1,2-Hexanediol, C30-45 Alkyl Cetearyl Dimethicone Crosspolymer, Glycereth-18, Glycereth-18 Ethylhexanoate, Beeswax / Cera Alba / Cire d'abeille, Potassium Sorbate, Xanthan Gum, Prunus Domestica Fruit Extract, C18-21 Alkane, Polyisobutene, Allantoin, Iron Oxides (CI 77491, CI 77492, CI 77499), Titanium Dioxide (CI 77891)



LIGHT NATURAL, HAZELNUT INGREDIENTS:

Water / Aqua / Eau, Cyclopentasiloxane, Isononyl Isononanoate, Mica, Cetyl PEG/PPG-10/1 Dimethicone, Butylene Glycol, Glycerin, Bis-PEG/PPG-14/14 Dimethicone, VP/Eicosene Copolymer, Ozokerite, Polymethylsilsesquioxane, Disteardimonium Hectorite, Propylene Carbonate, Phenoxyethanol, Sodium Chloride, Aluminum Dimyristate, Disodium Stearoyl Glutamate, Triethoxycaprylylsilane, Silica, Bis-Vinyl Dimethicone/Dimethicone Copolymer, Isododecane, Caprylyl Glycol, 1,2-Hexanediol, C30-45 Alkyl Cetearyl Dimethicone Crosspolymer, Glycereth-18, Glycereth-18 Ethylhexanoate, Beeswax / Cera Alba / Cire d'abeille, Potassium Sorbate, Xanthan Gum, Prunus Domestica Fruit Extract, C18-21 Alkane, Polyisobutene, Allantoin, Iron Oxides (CI 77491, CI 77492, CI 77499), Titanium Dioxide (CI 77891)



IVORY INGREDIENTS:

Water / Aqua / Eau, Cyclopentasiloxane, Isononyl Isononanoate, Cetyl PEG/PPG-10/1 Dimethicone, Butylene Glycol, Glycerin, Mica, Bis-PEG/PPG-14/14 Dimethicone, VP/Eicosene Copolymer, Ozokerite, Polymethylsilsesquioxane, Disteardimonium Hectorite, Propylene Carbonate, Phenoxyethanol, Sodium Chloride, Aluminum Dimyristate, Disodium Stearoyl Glutamate, Triethoxycaprylylsilane, Silica, Bis-Vinyl Dimethicone/Dimethicone Copolymer, Isododecane, Caprylyl Glycol, 1,2-Hexanediol, C30-45 Alkyl Cetearyl Dimethicone Crosspolymer, Glycereth-18, Glycereth-18 Ethylhexanoate, Beeswax / Cera Alba / Cire d'abeille, Potassium Sorbate, Xanthan Gum, Prunus Domestica Fruit Extract, C18-21 Alkane, Polyisobutene, Allantoin, Iron Oxides (CI 77491, CI 77492, CI 77499), Titanium Dioxide (CI 77891)