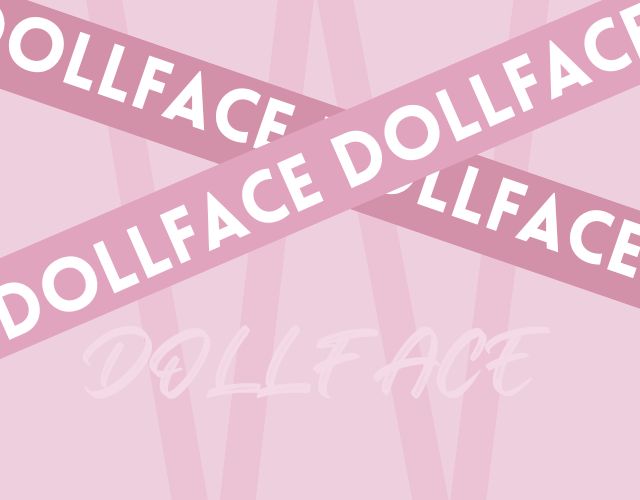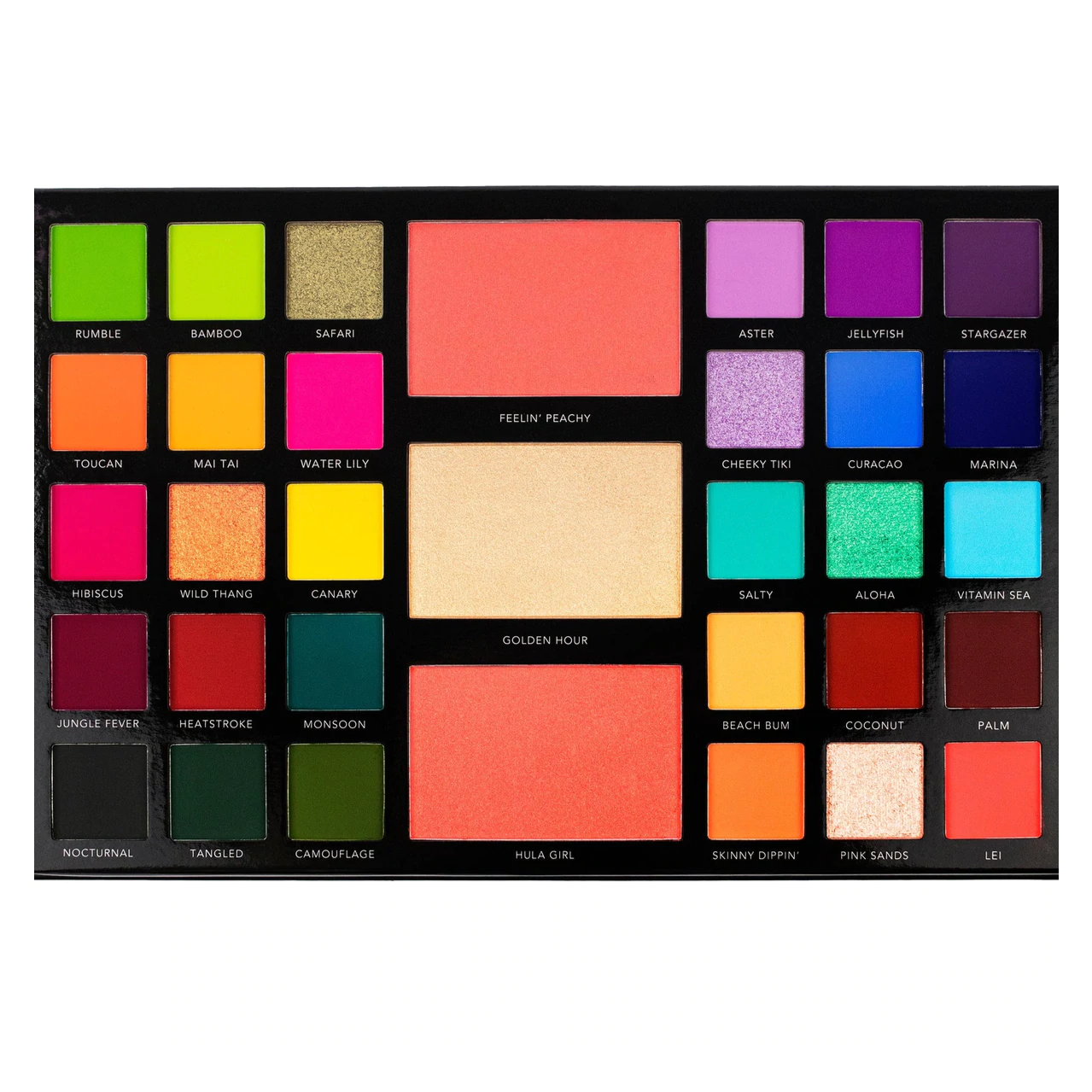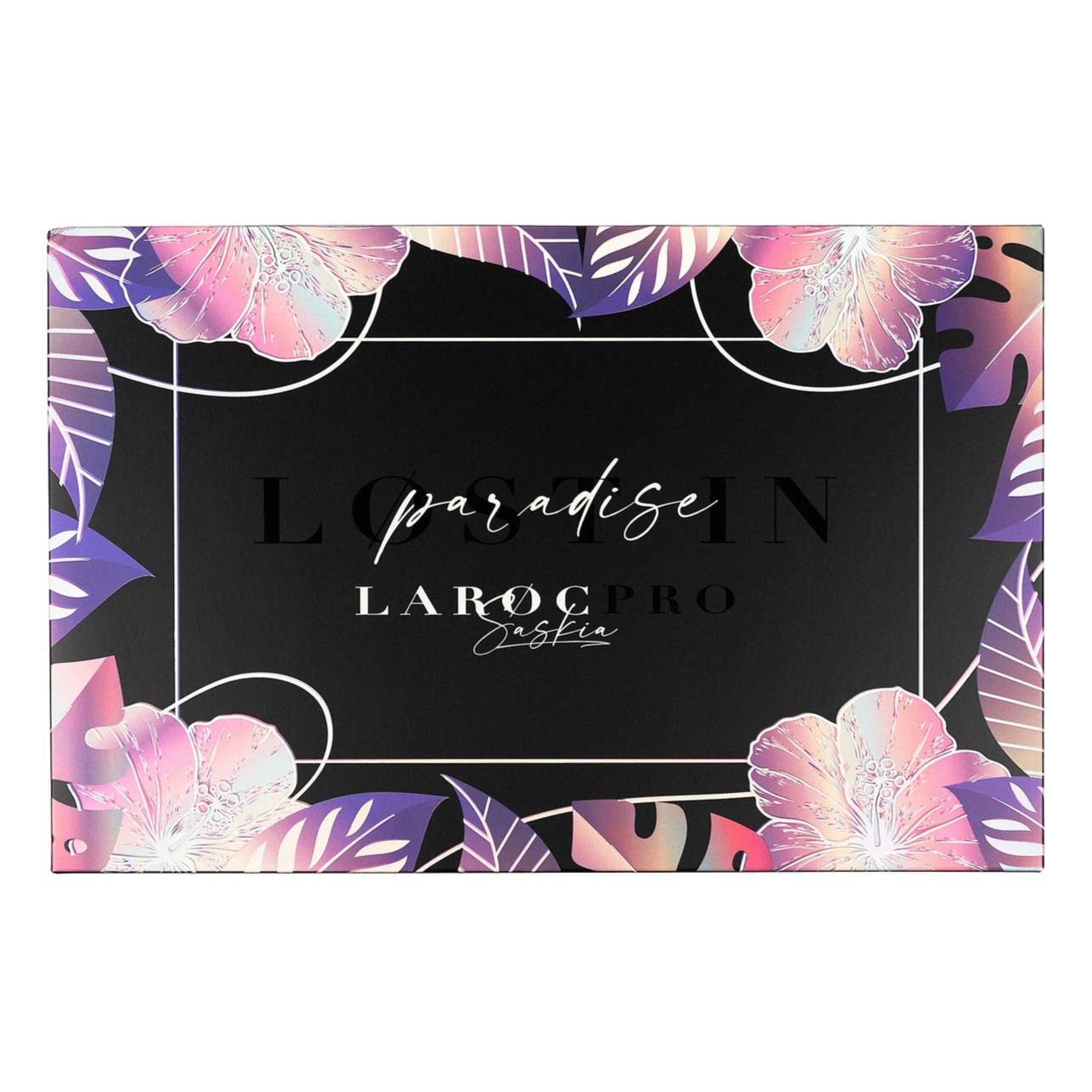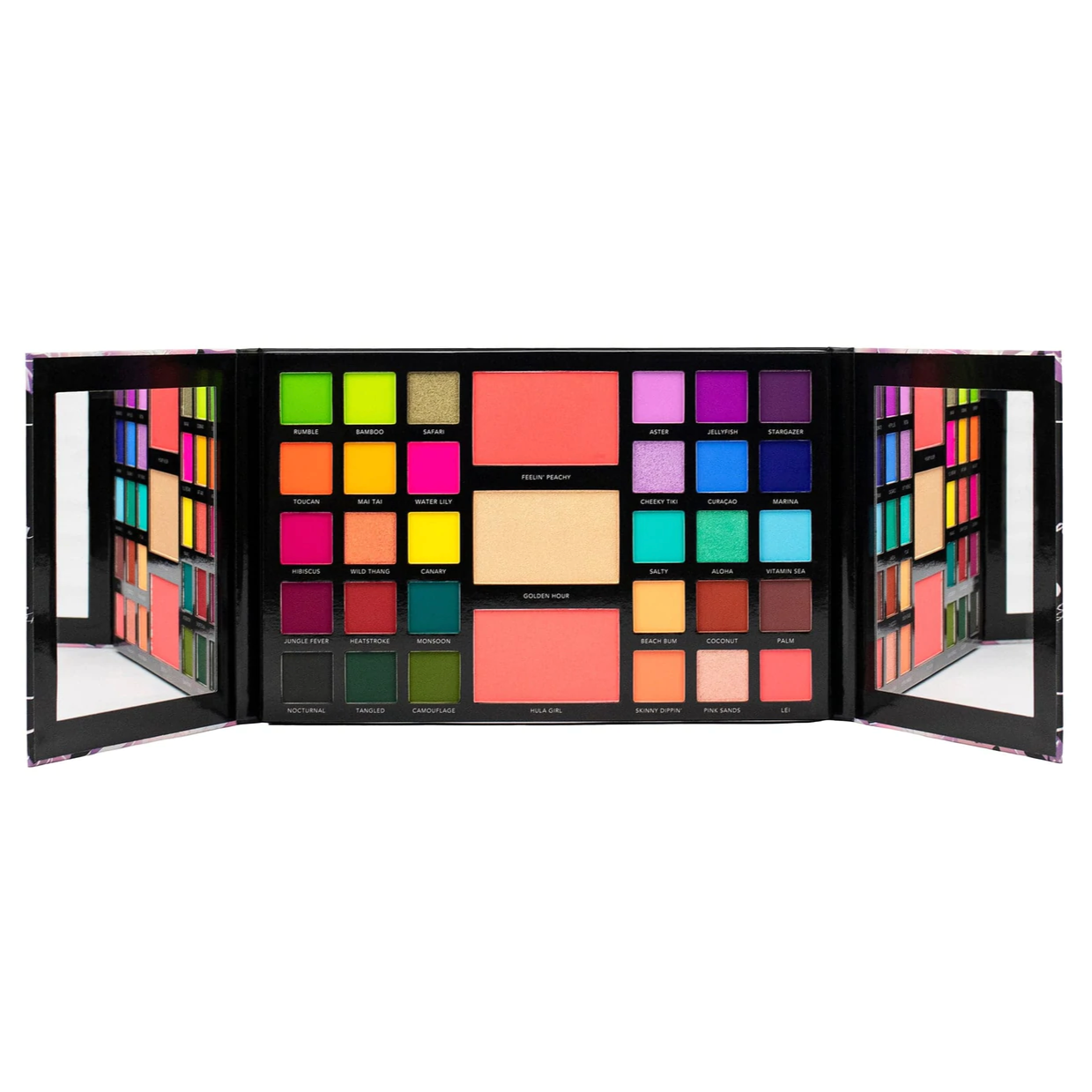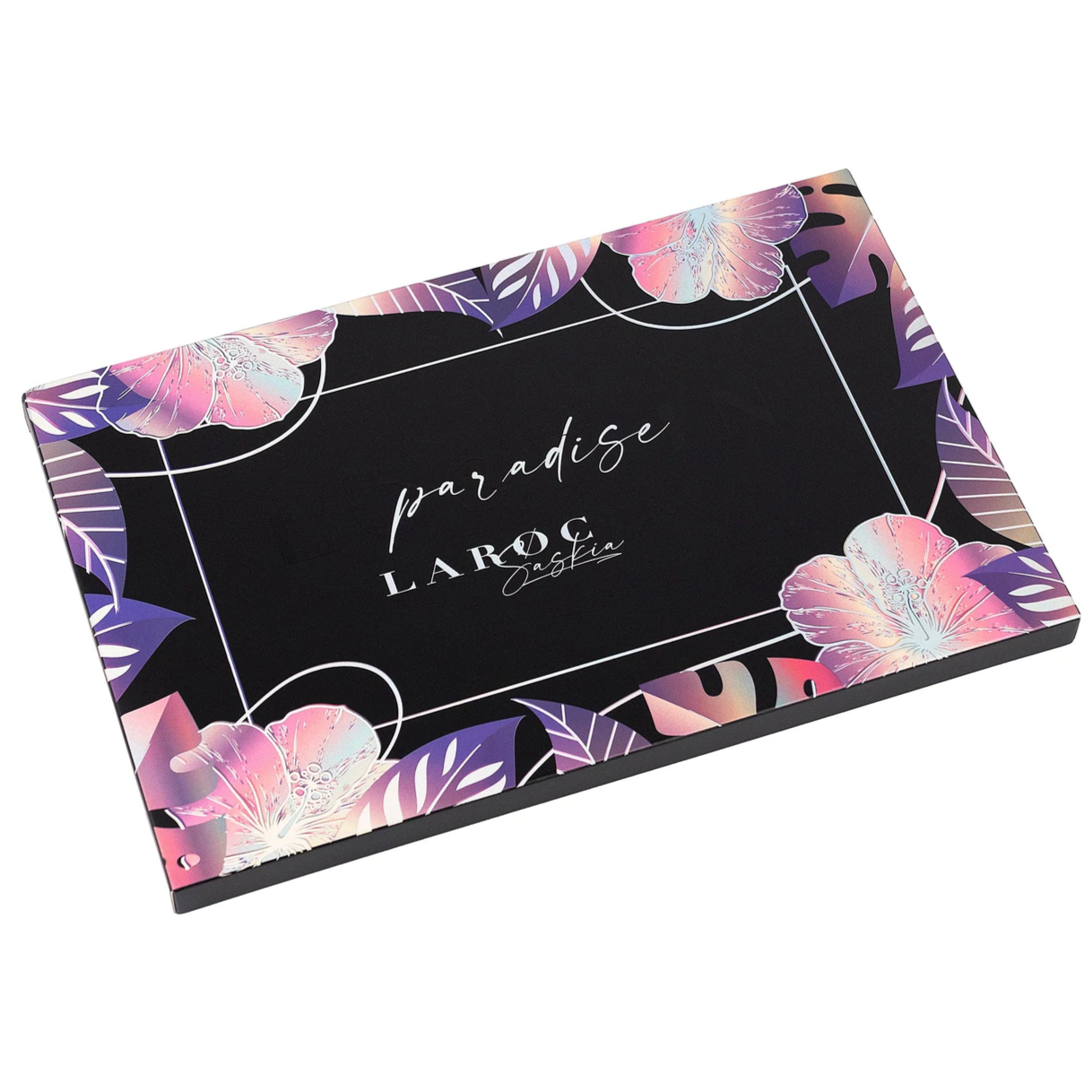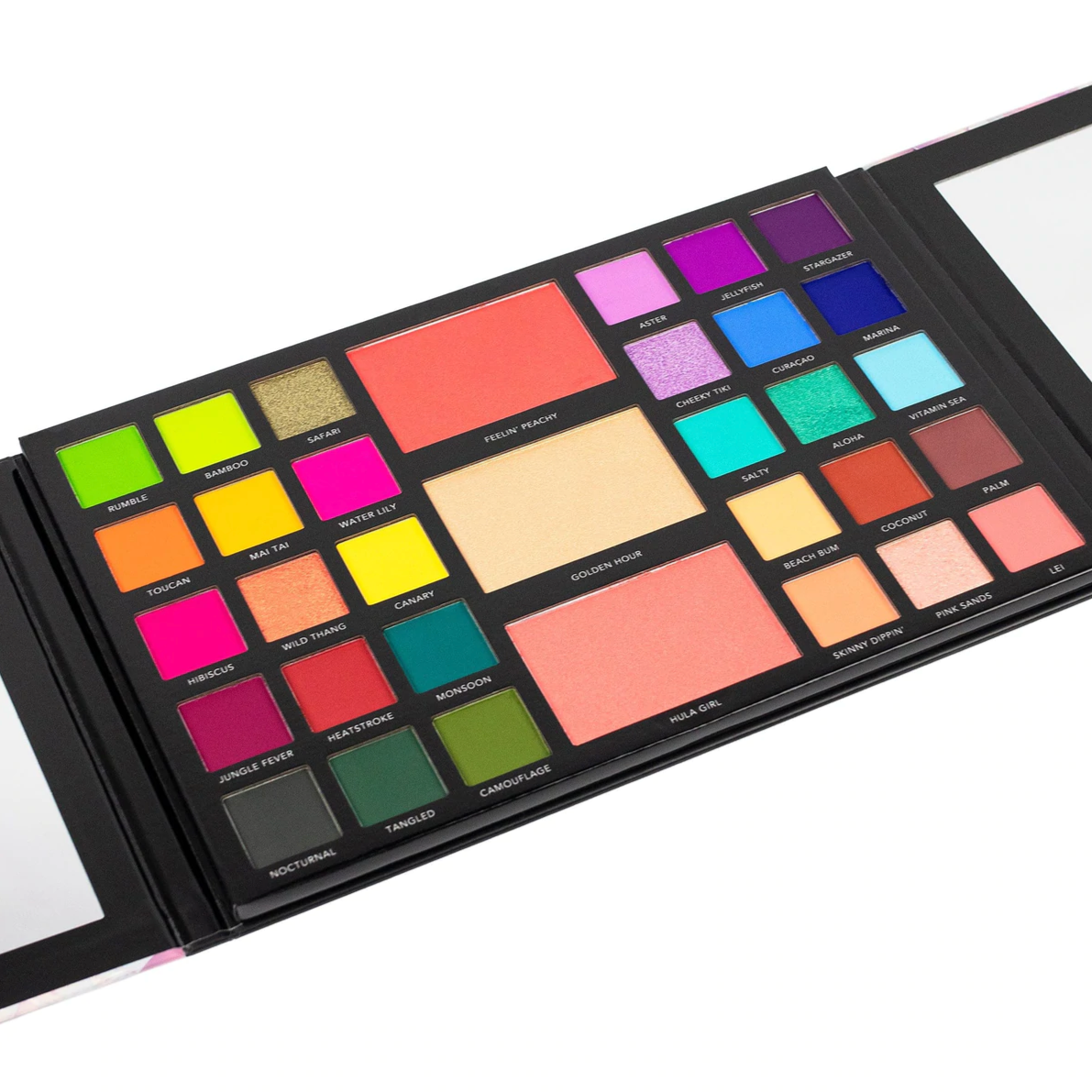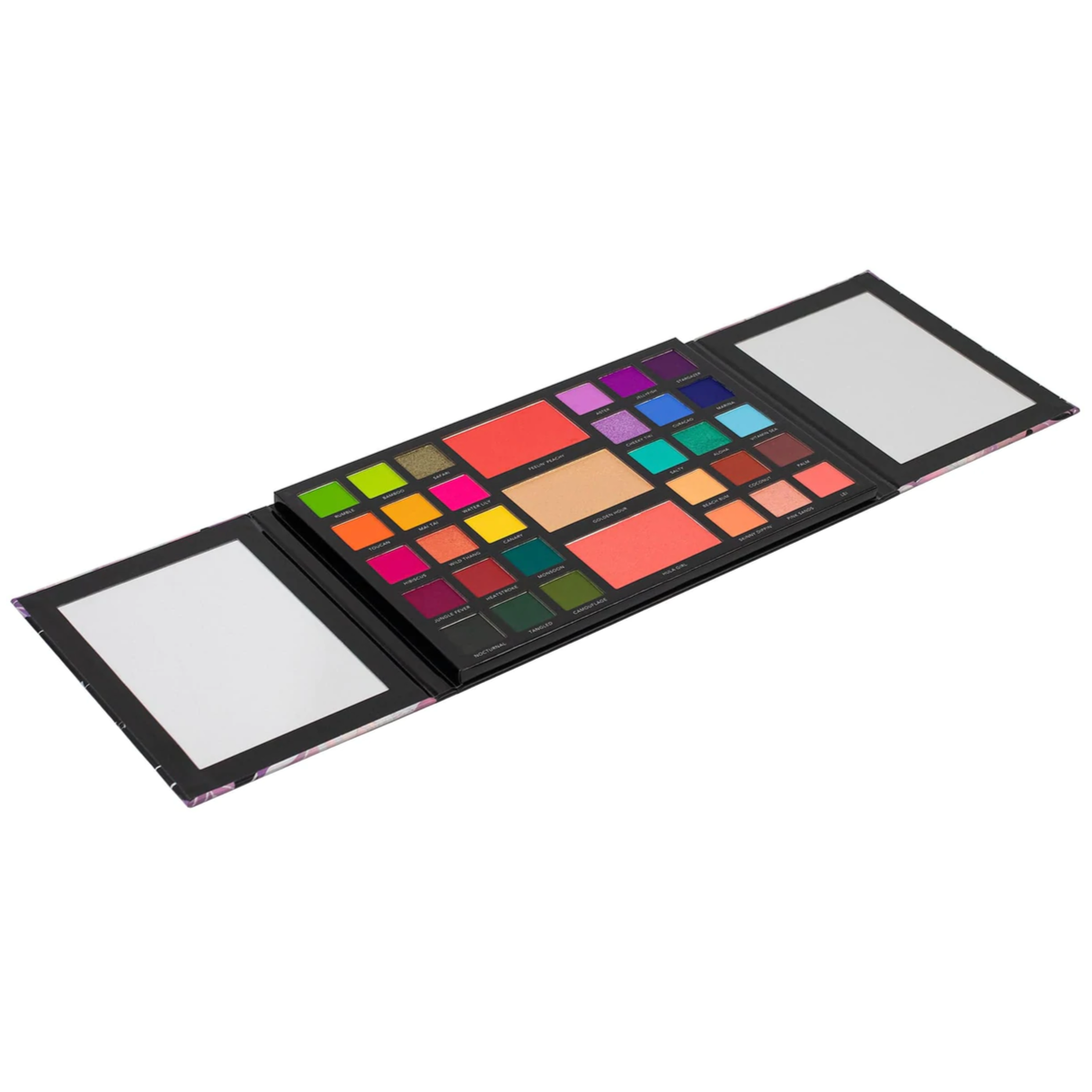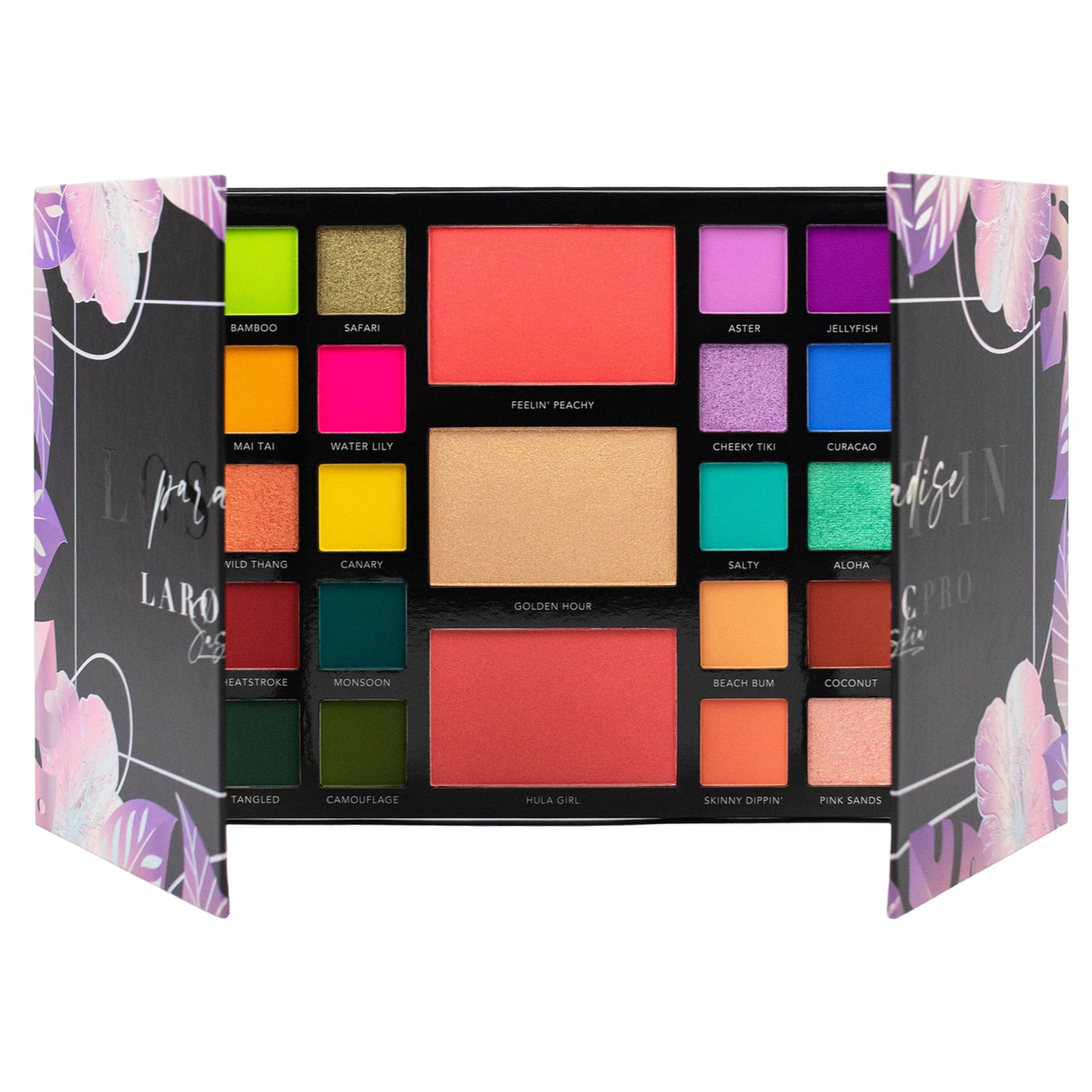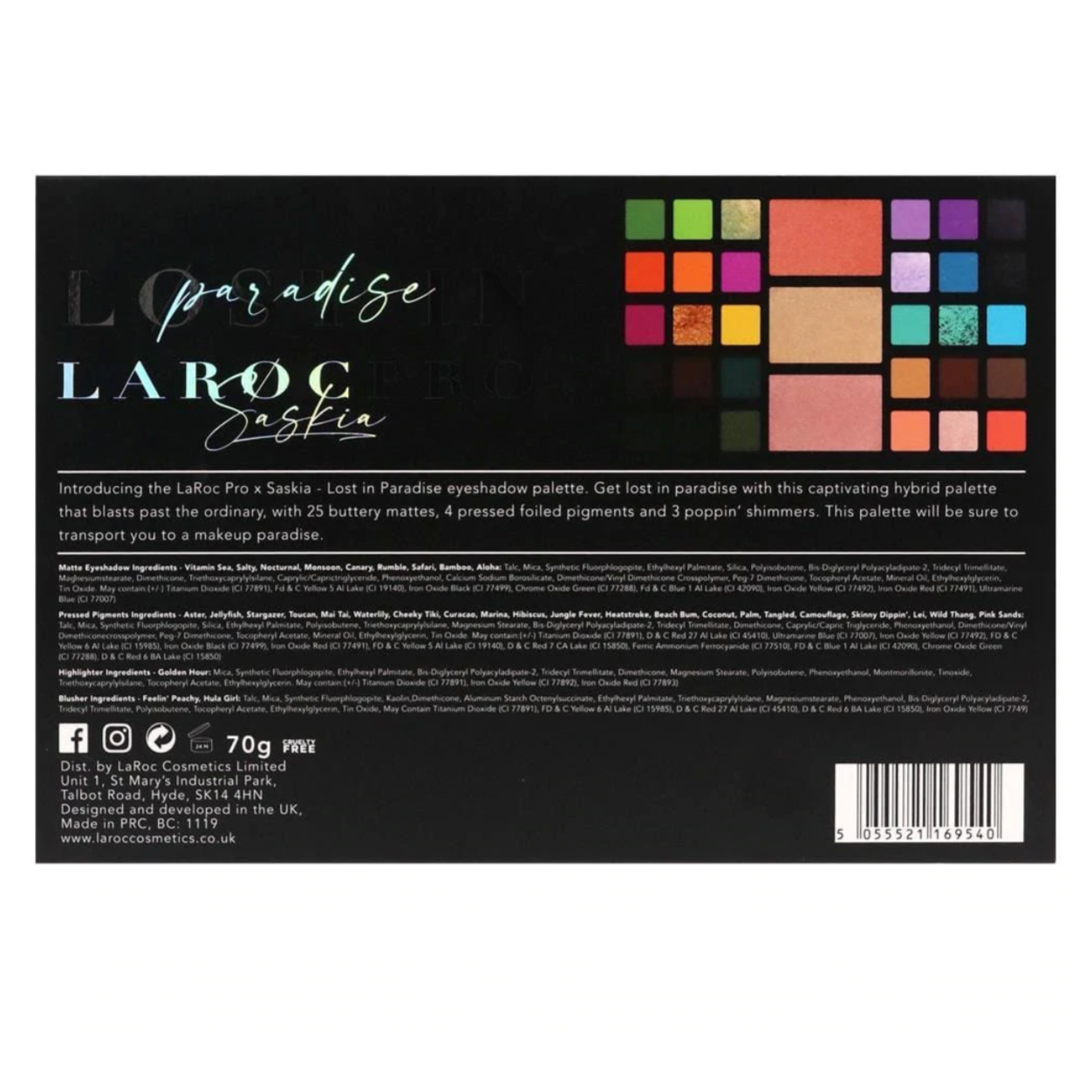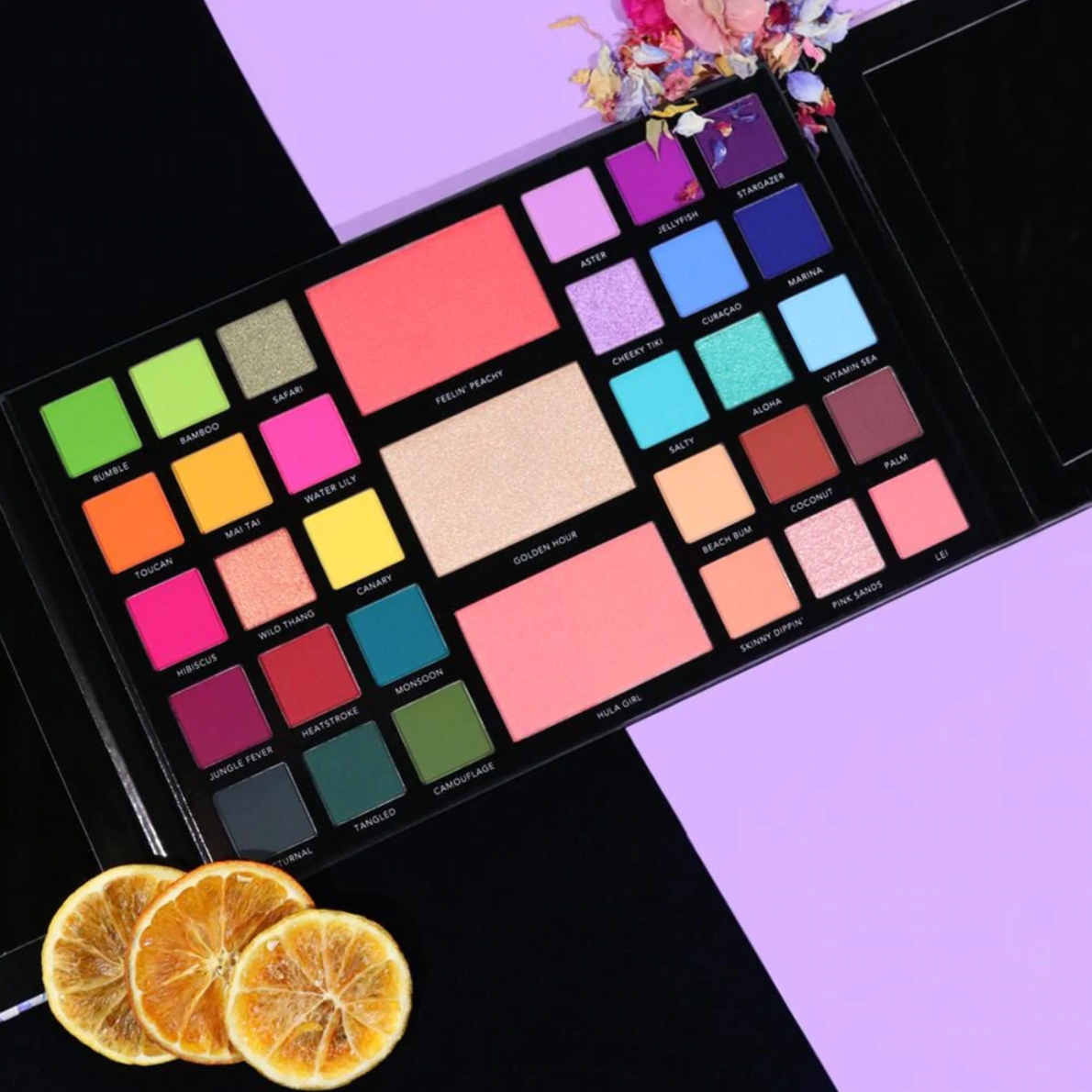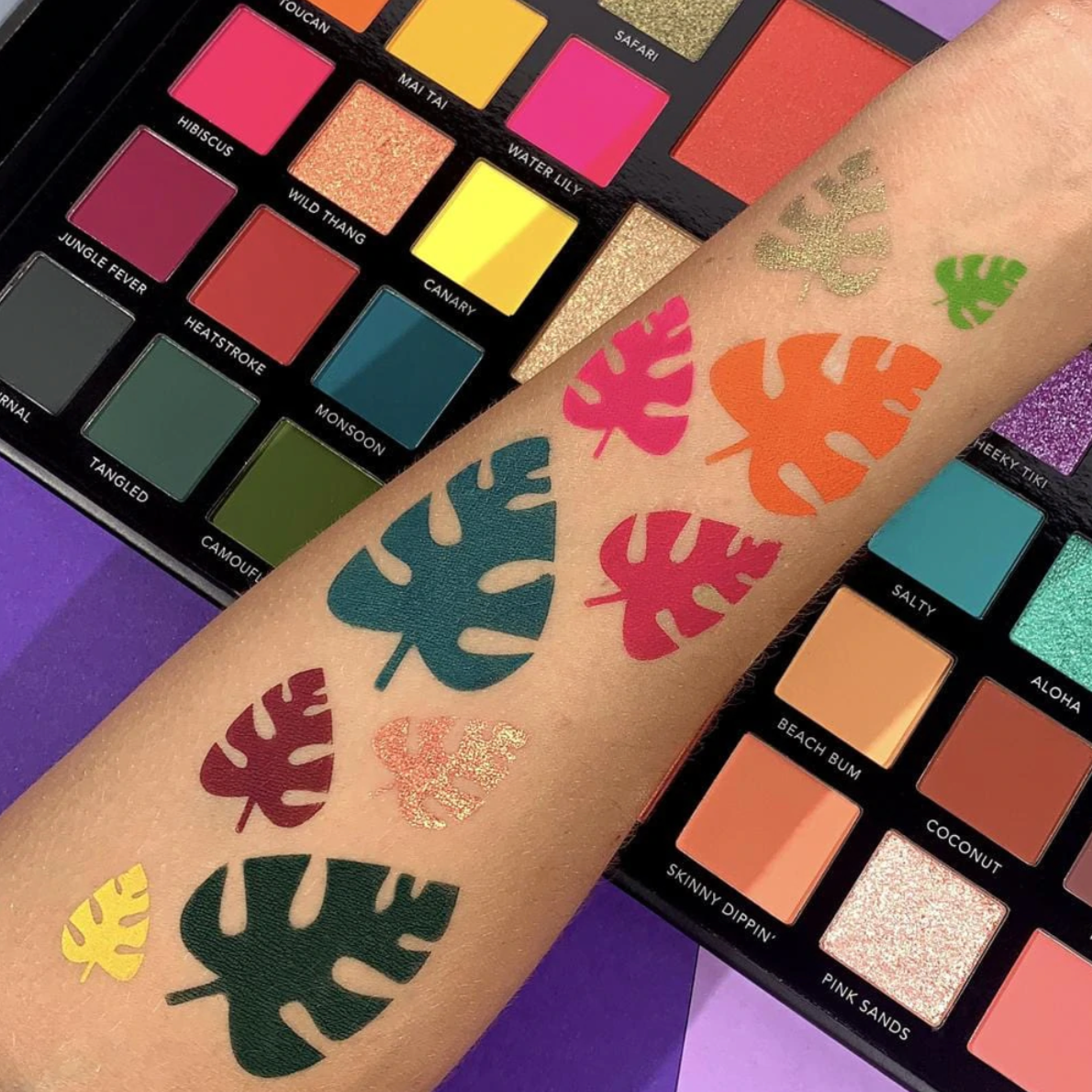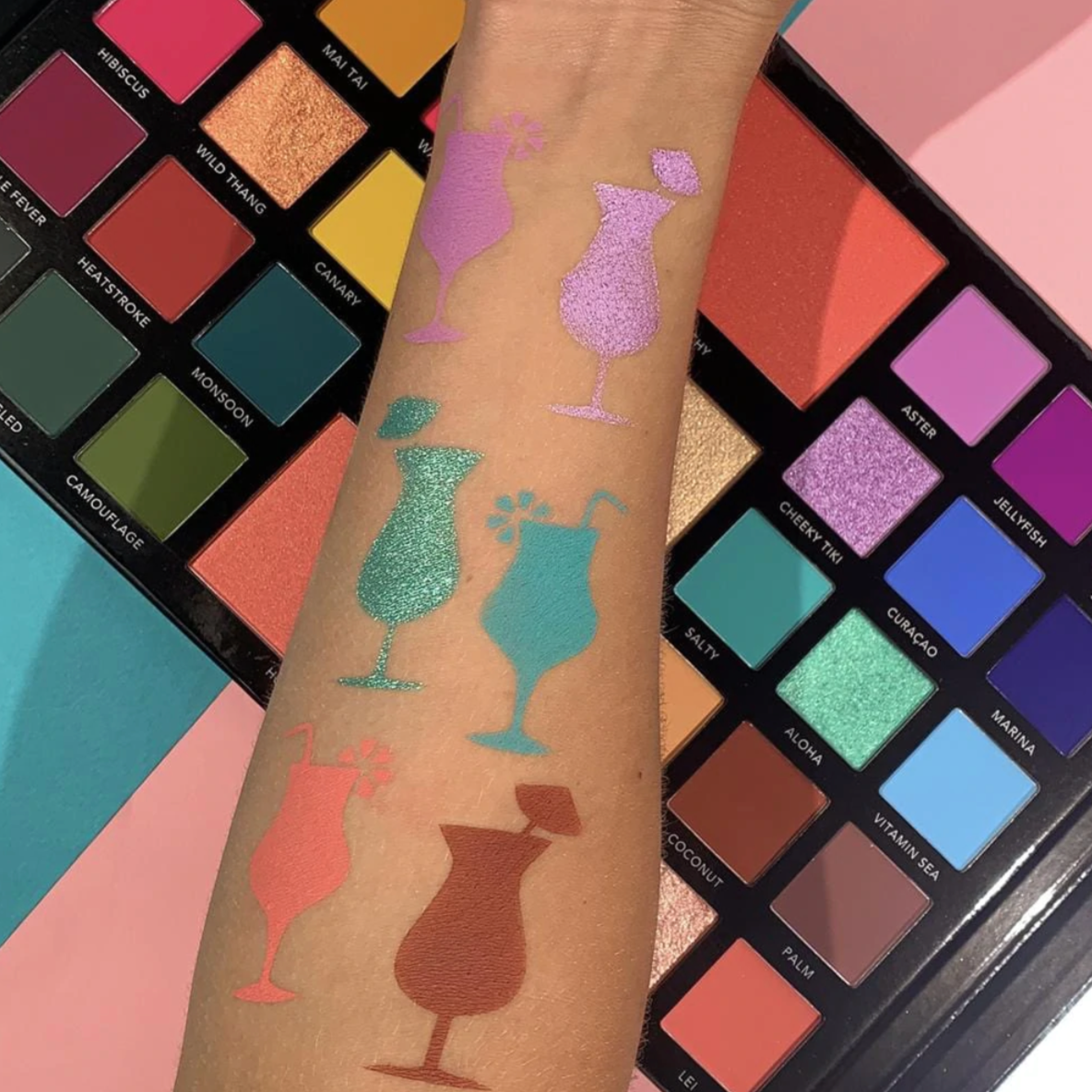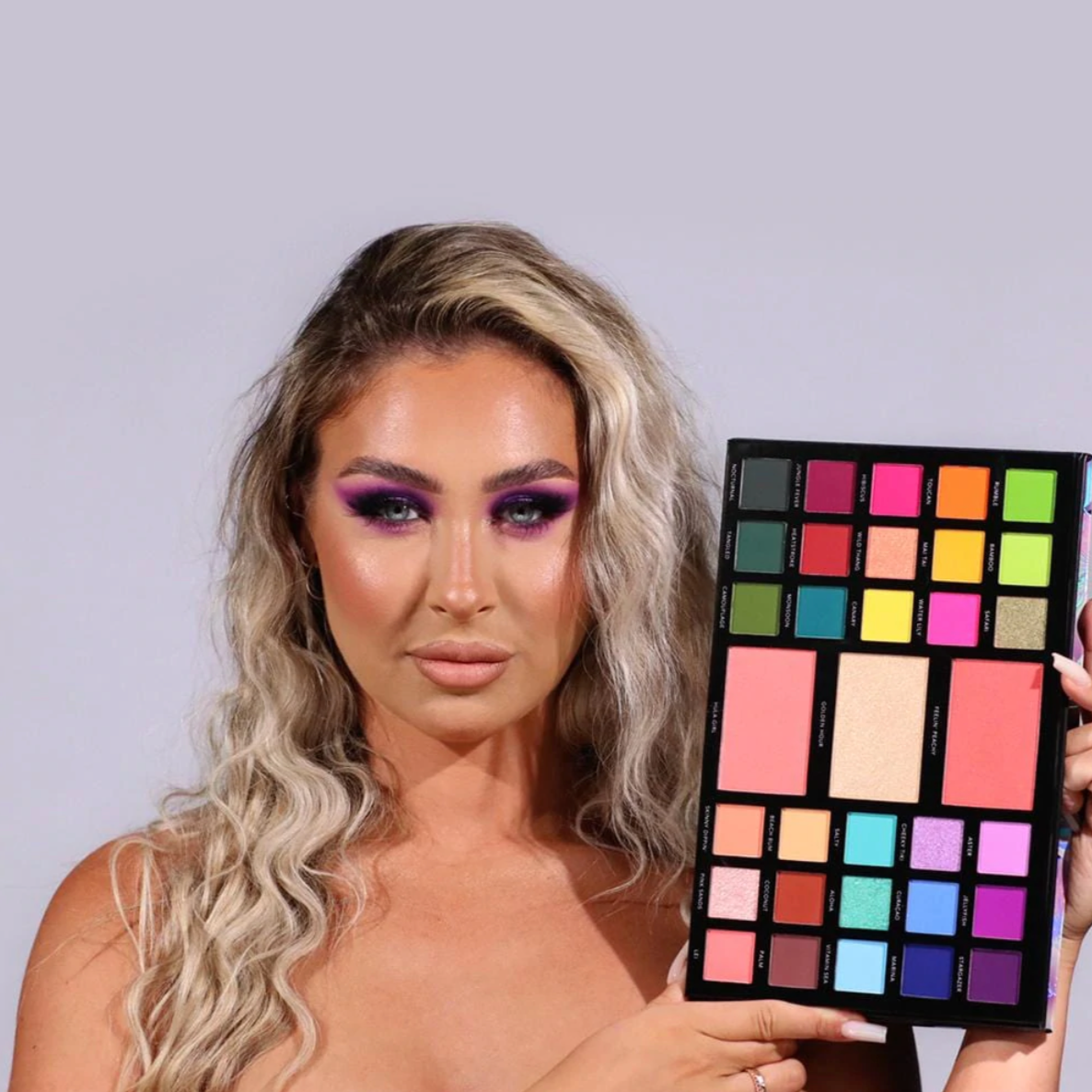 LaRoc PRO Lost In Paradise 70g
Time to get lost in paradise....
Are you ready for the ultimate PRO collab? The LaRoc PRO x Saskia Lost In Paradise Hybrid Palette features a mixture of bright and neutral shades, exclusively formulated by LaRoc x Saskia to create a makeup paradise.

All 25 Buttery Mattes, 5 Pressed Foil Pigments, 2 Shimmery Blushers and 1 Poppin' Highligher were swatched, tested, and perfected, meaning you'll be able to recreate any of Saskia's signature looks with ease. 
This palette will be sure to transport you to a makeup paradise with endless opportunities to create a paradise wherever you go. 
⭐️ 25 x Buttery Mattes.

⭐️ 5 x Pressed Foil Pigments.

⭐️ 2 x Shimmery Blushers.

⭐️ 1 x Poppin' Highligher
Share