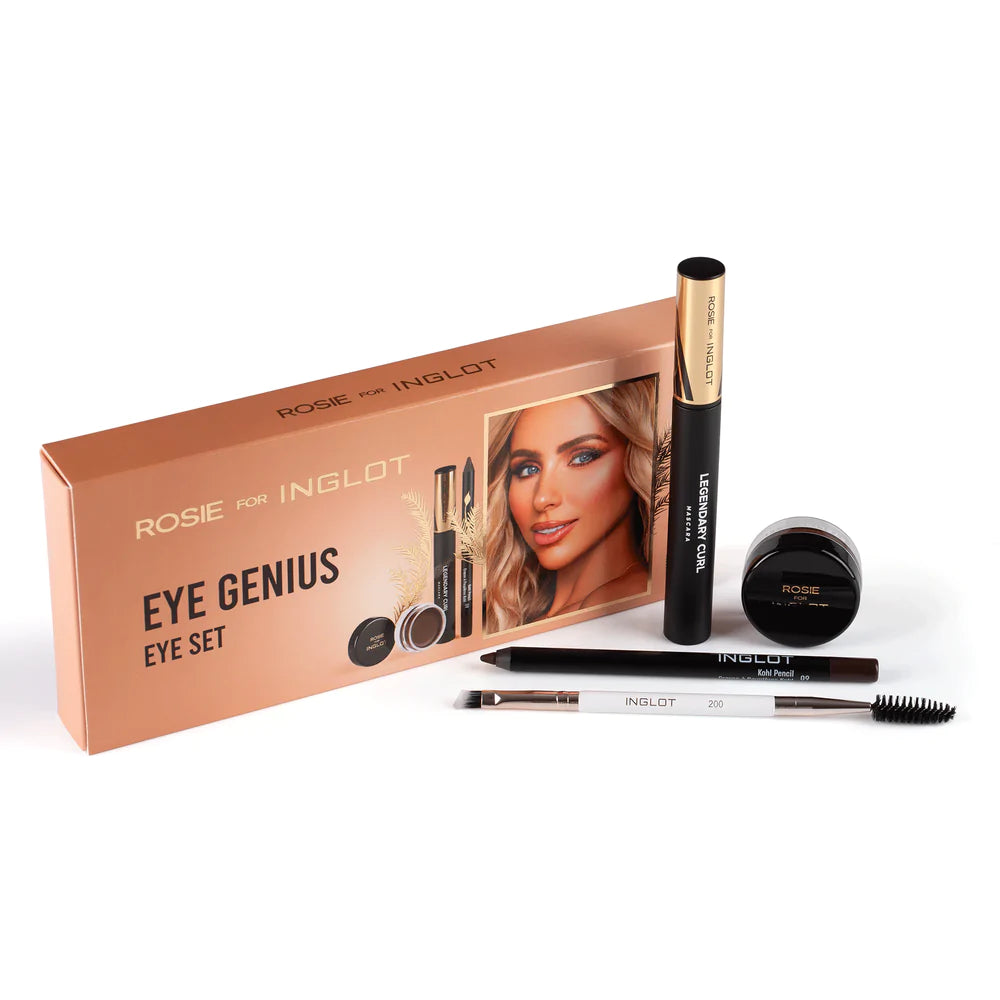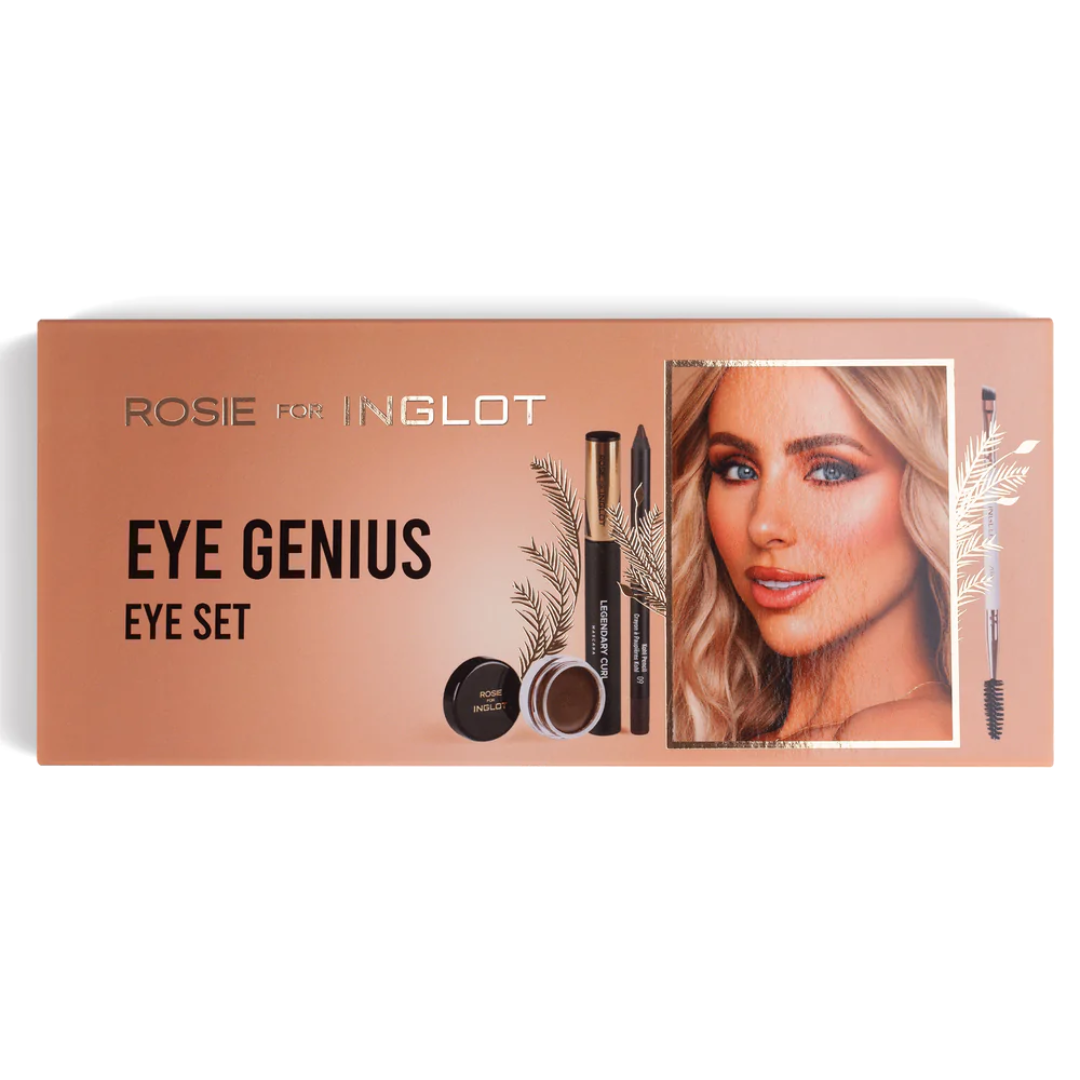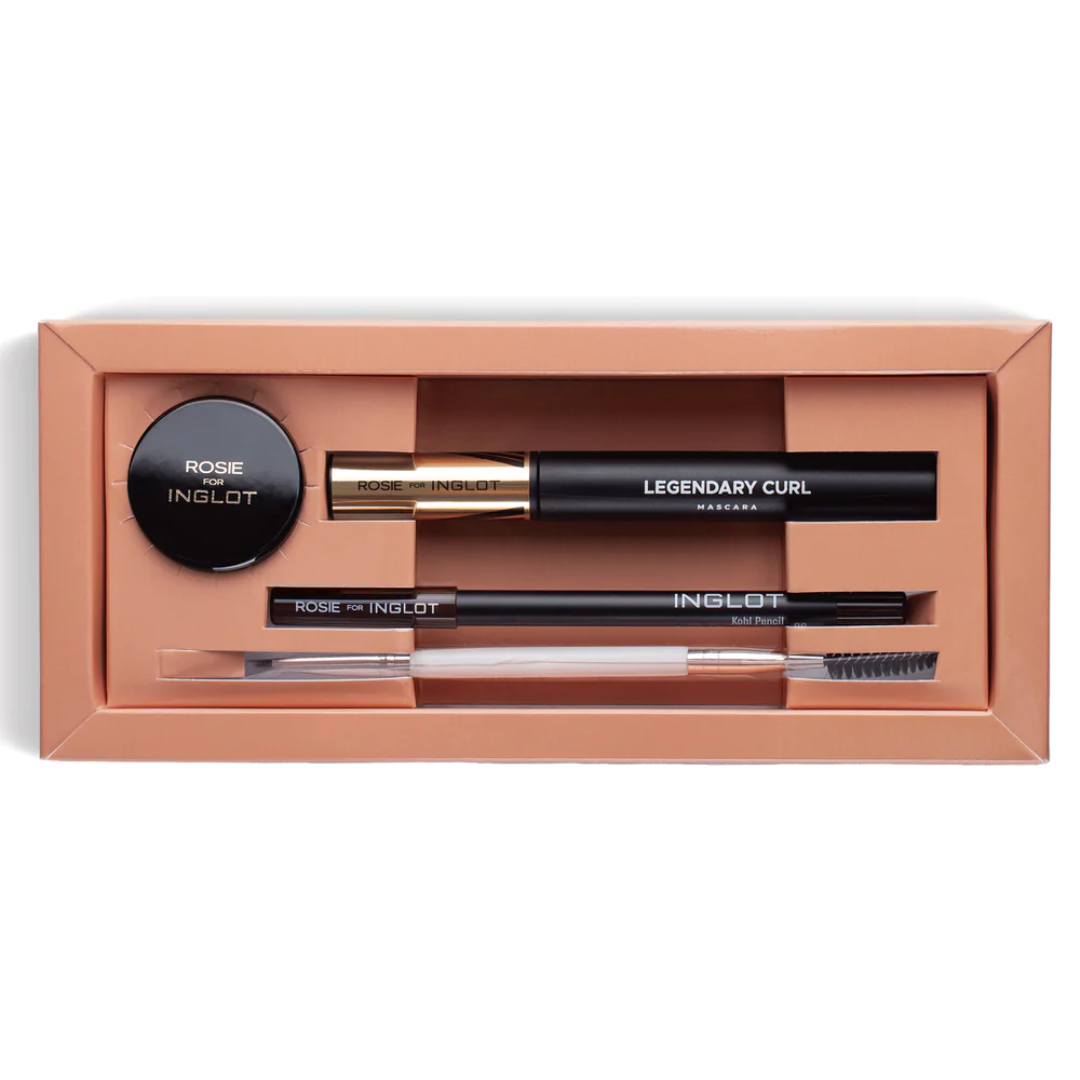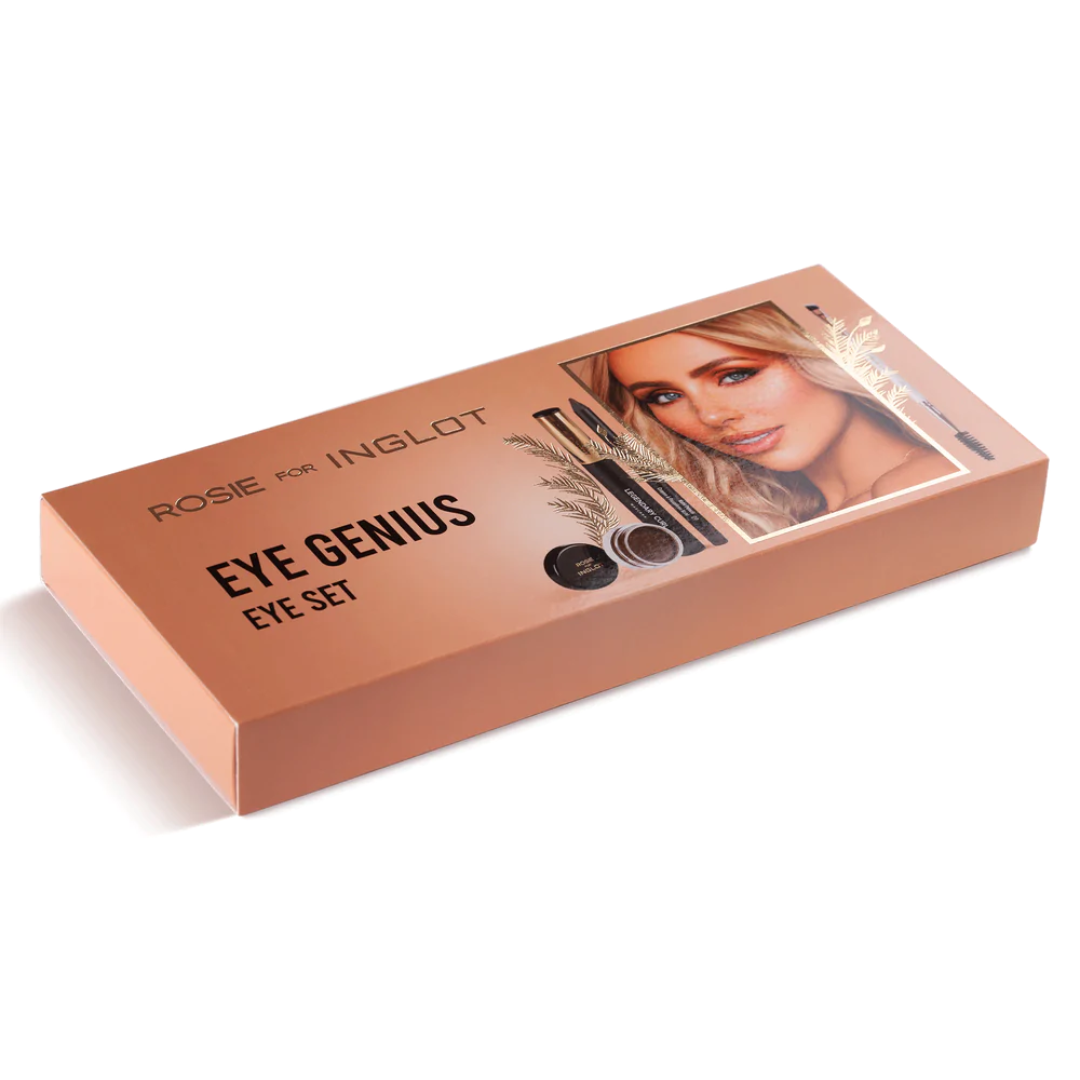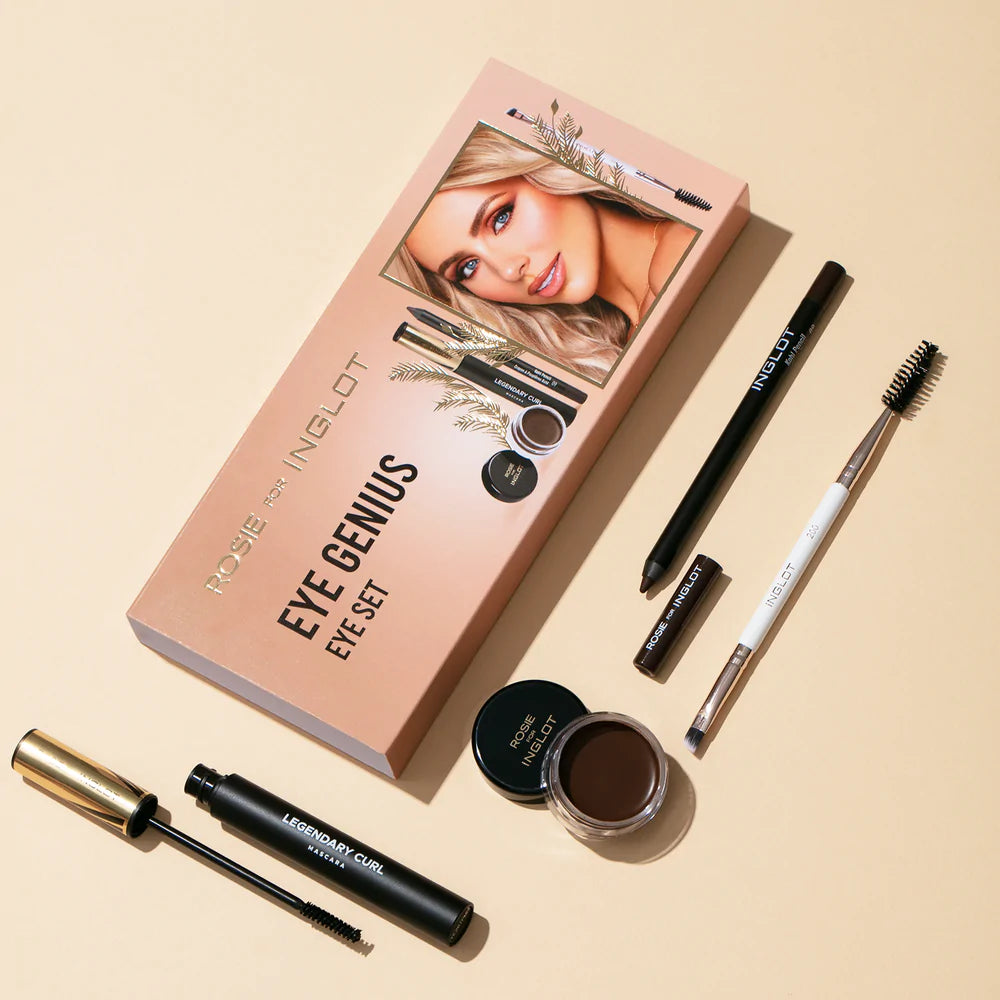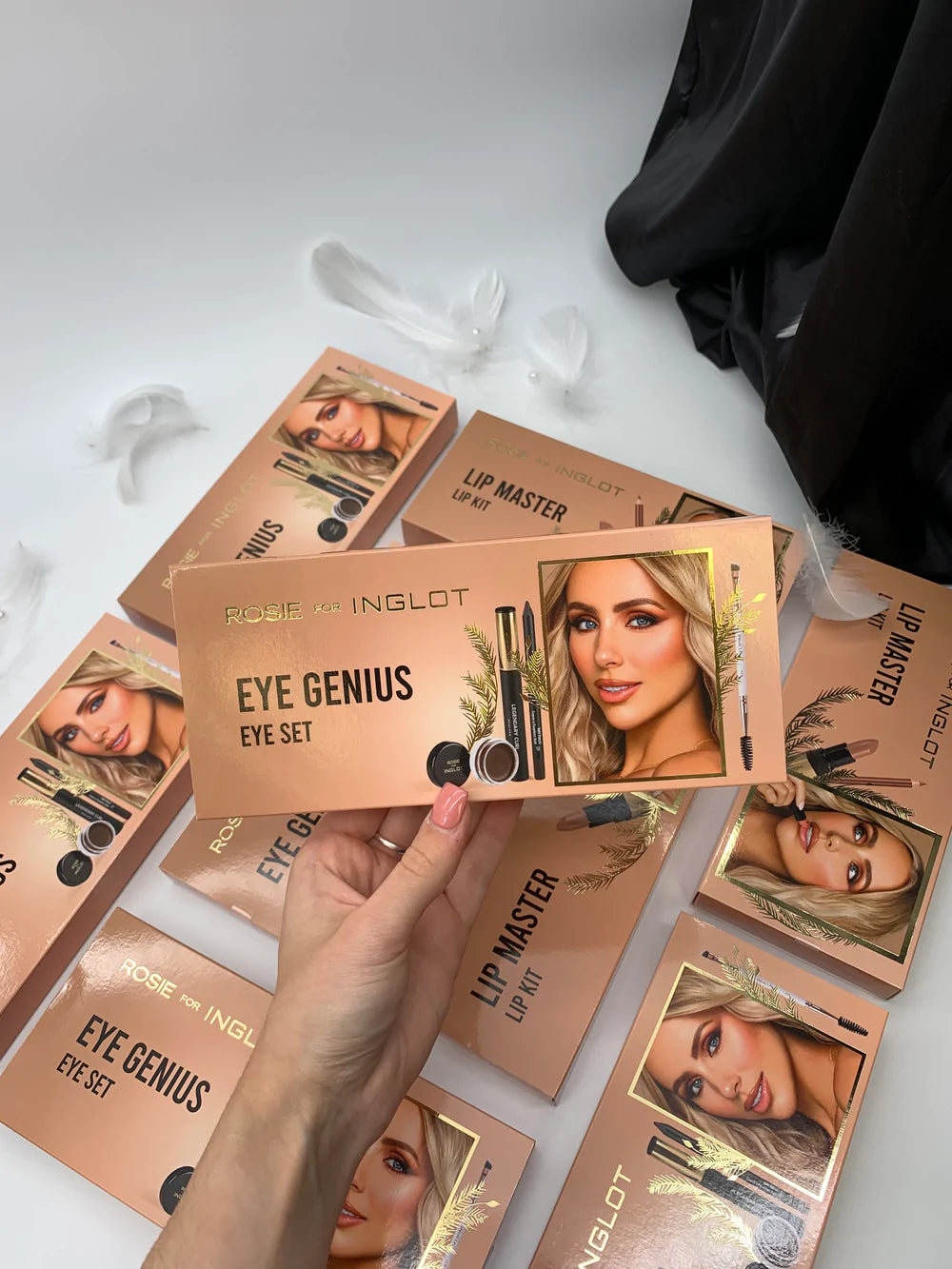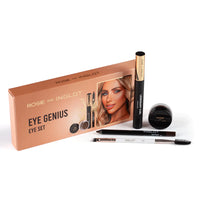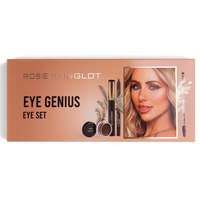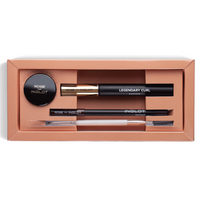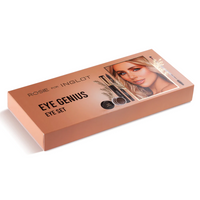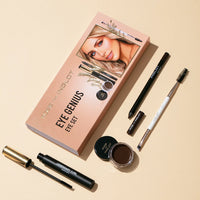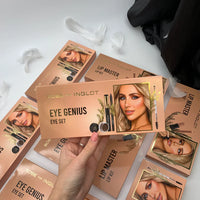 Inglot Rosie for Inglot Eye Genius Eye Set
Introducing your newest beauty must-have!
Featuring Inglot's BESTSELLING combination of Warm Chestnut Gel Liner & Kohl Pencil, Rosie's favourite Legendary Curl Mascara and the Brand New Eye Genius Angled Eye Brush! 

Whether you want an on trend, smoked out, natural brown wing or you're looking for the ultimate deep and daring eye look with lashes for days, we've got you!!
⭐️ Rosie for Inglot Kohl Pencil features a creamy, long-lasting texture that glides onto the eye lid and waterline to deliver long lasting definition with intense pigmentation

⭐️ Rosie for Inglot Gel Liner is waterproof, smudge proof and the intense pigmentation lasts all day!

⭐️ Rosie for Inglot Legendary Curl Mascara's precision applicator lengthens and defines the lash. This formula isn't just ultra black and flake proof, it's also enriched with Vitamin E & Caster Seed Oil to nourish, strengthen and moisturize your lashes, preventing breakage
1 x Rosie for Inglot Kohl Pencil 1.2g - warm brown chestnut tone

1 x Rosie for Inglot Gel Liner 5.5g - matching warm smoldering chestnut brown

1 x Rosie for Inglot Legendary Curl Mascara 7.5ml - black

1 x Rosie For Inglot Eye Genius Brush
Apply Deep Spice Kohl Pencil to the waterline and along the lash line for a natural, eye lifting winged liner look. Intensify your wing using the ultimate combination of Chestnut Gel Liner and the NEW Eye Genius Angled Brush. Slick on some Mascara and voila! You're an Eye Genius!!