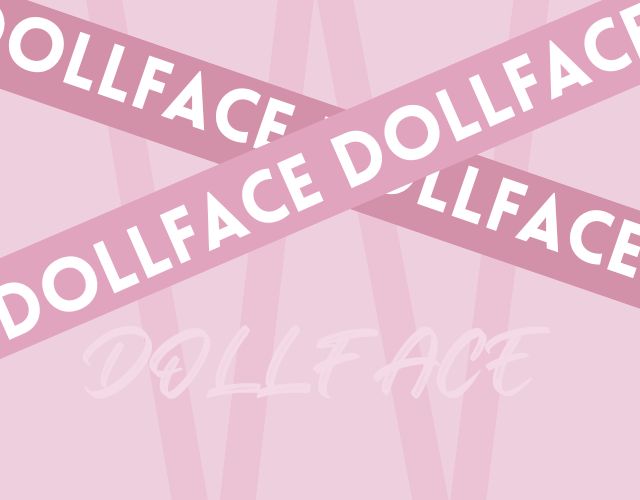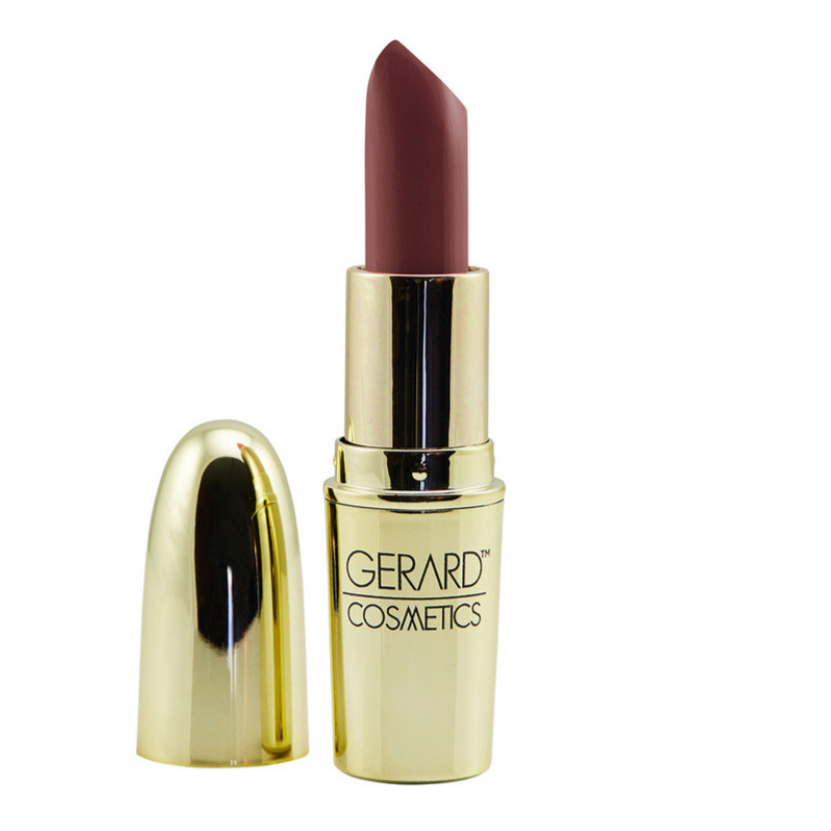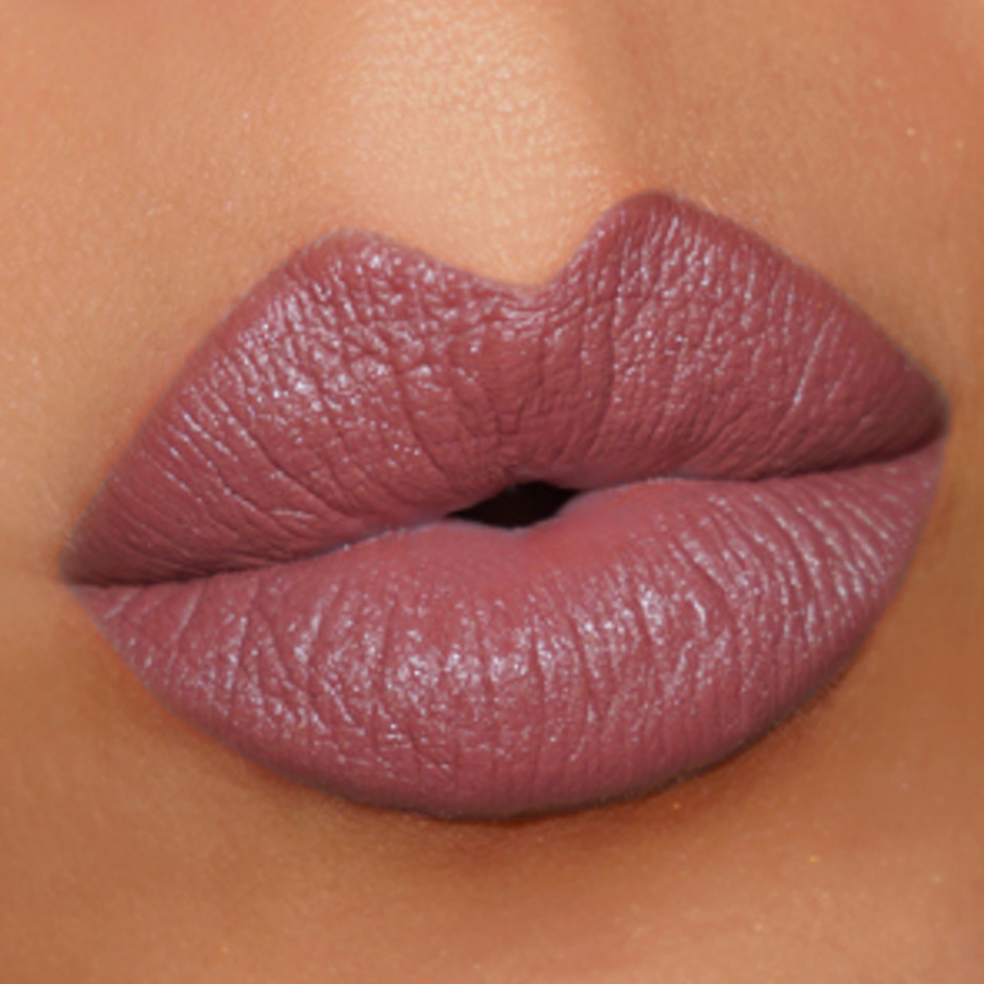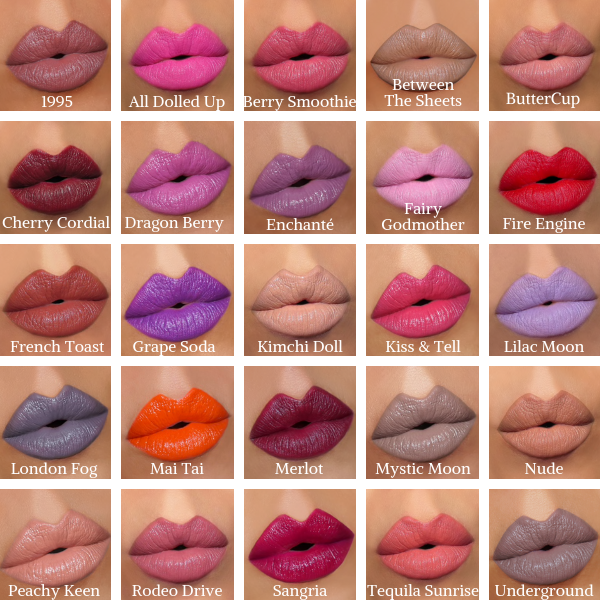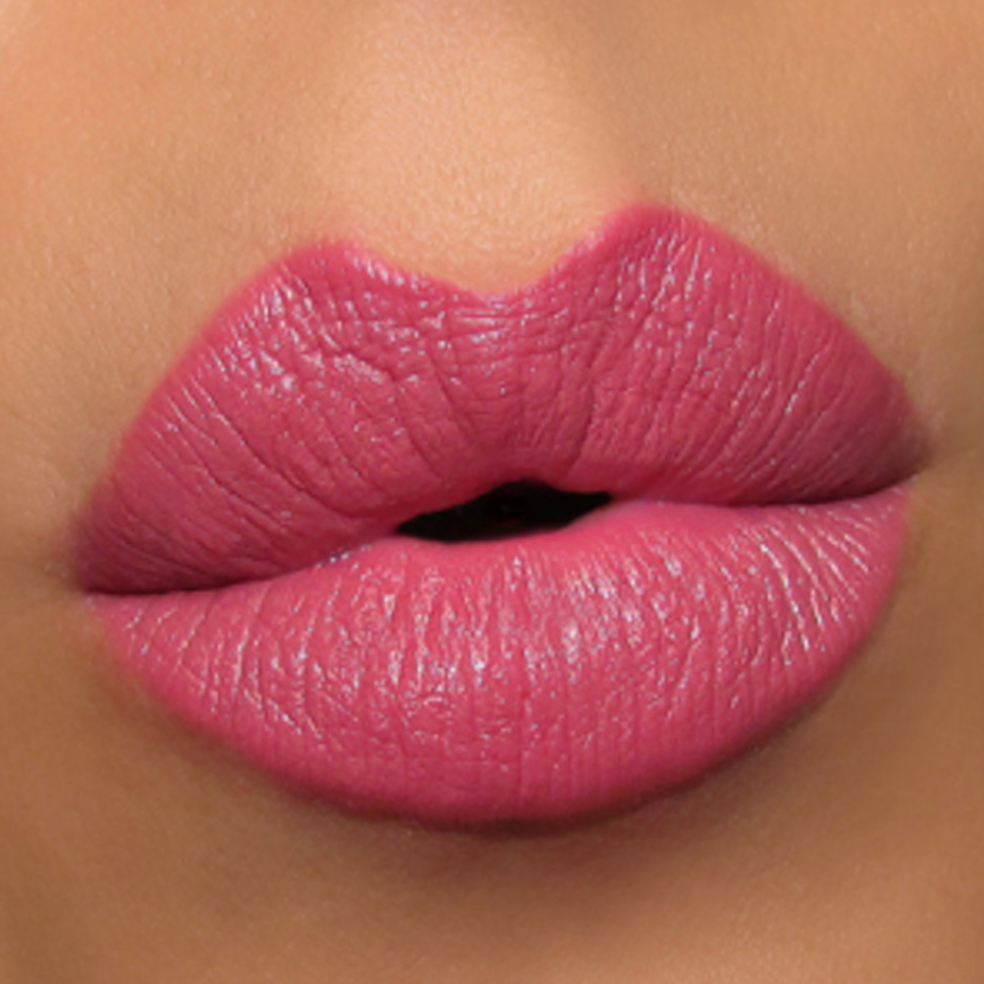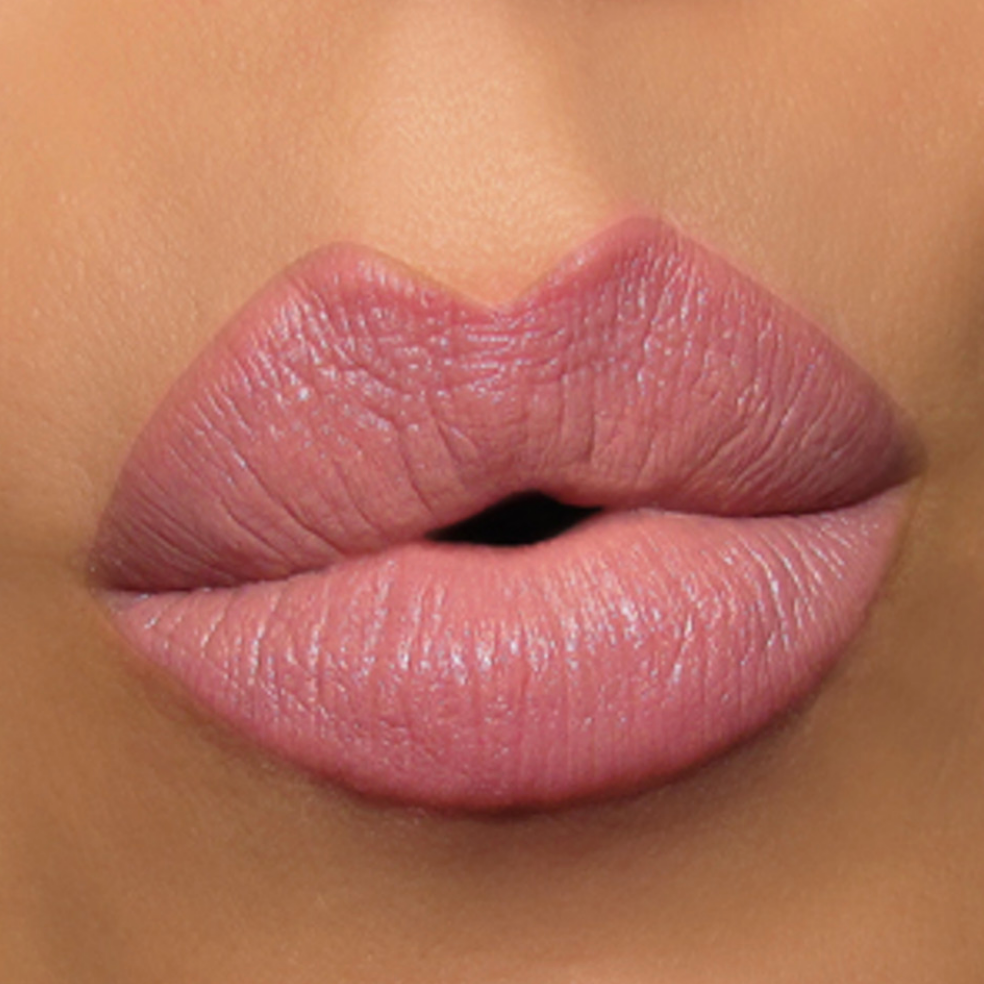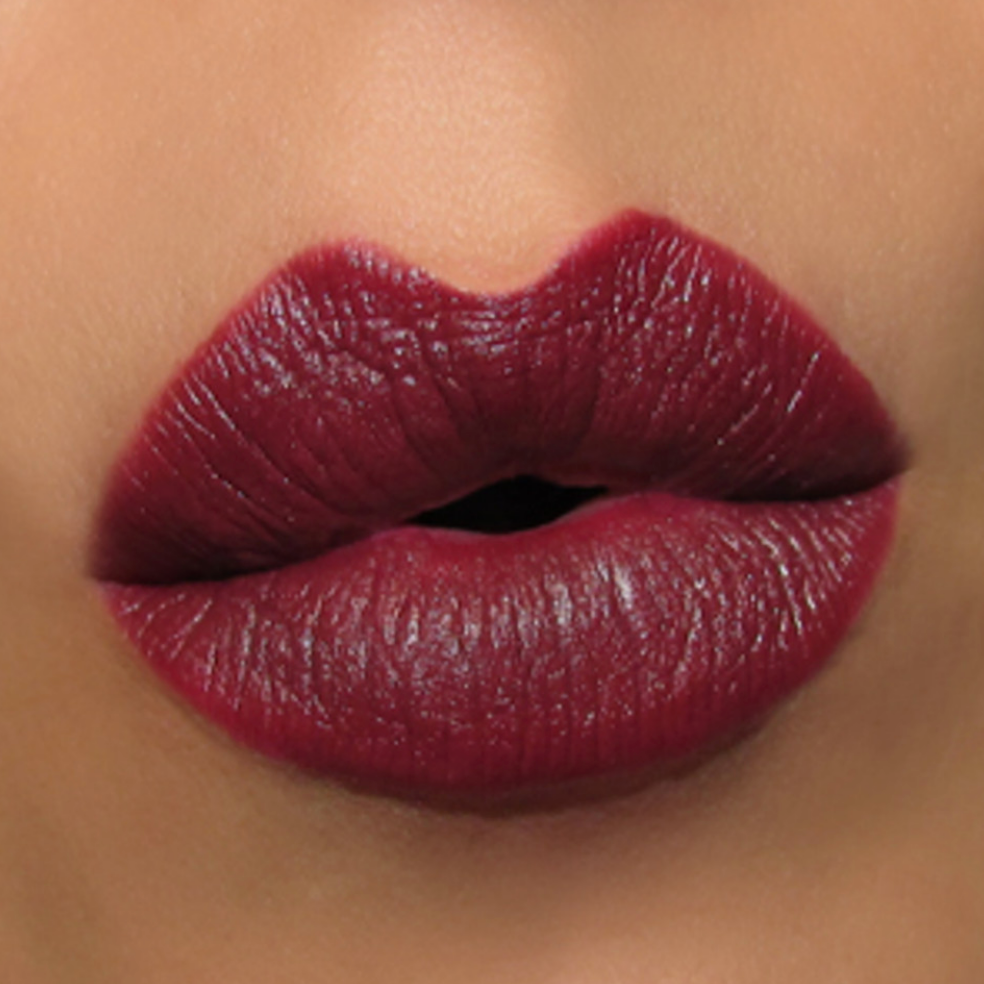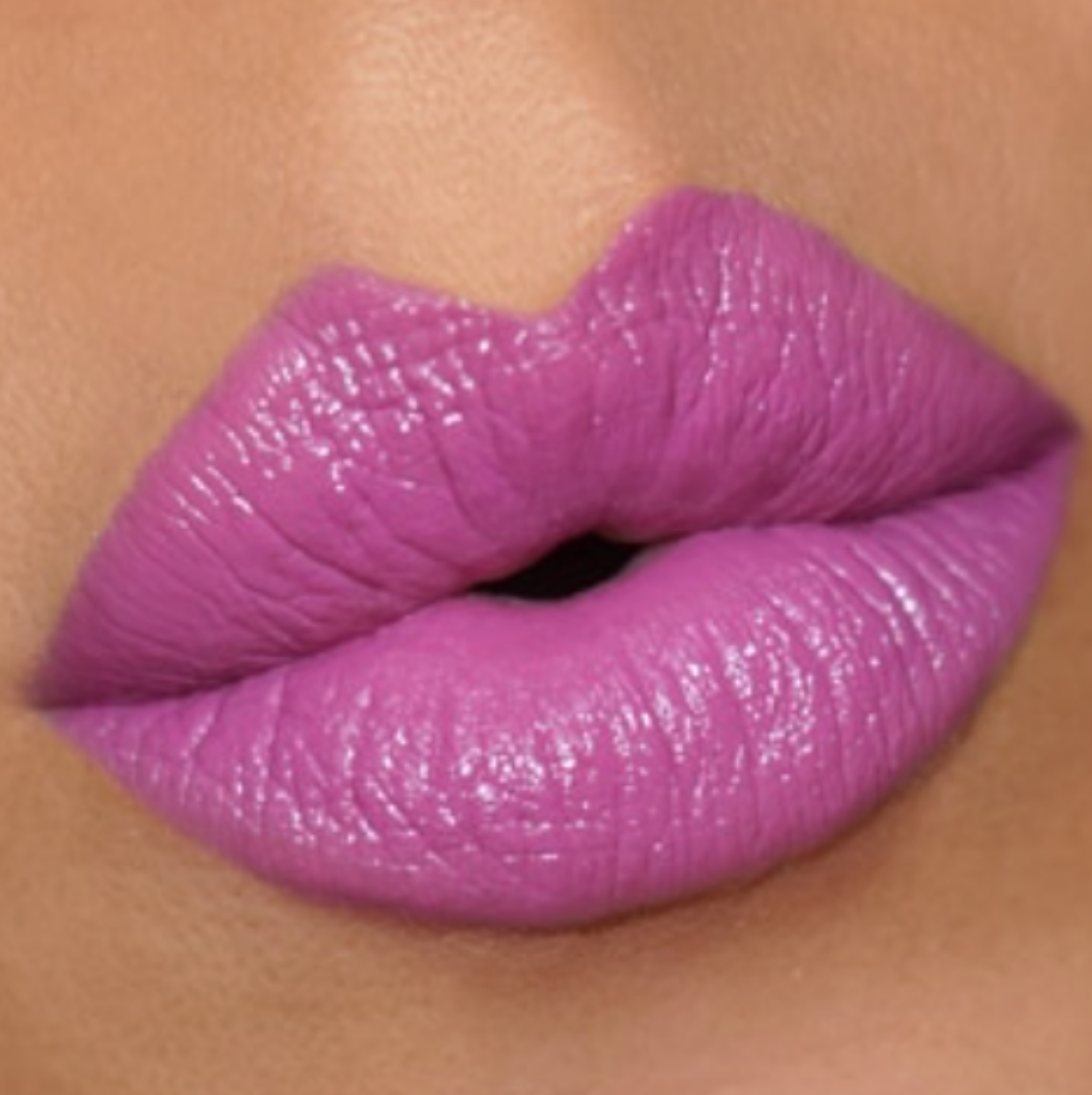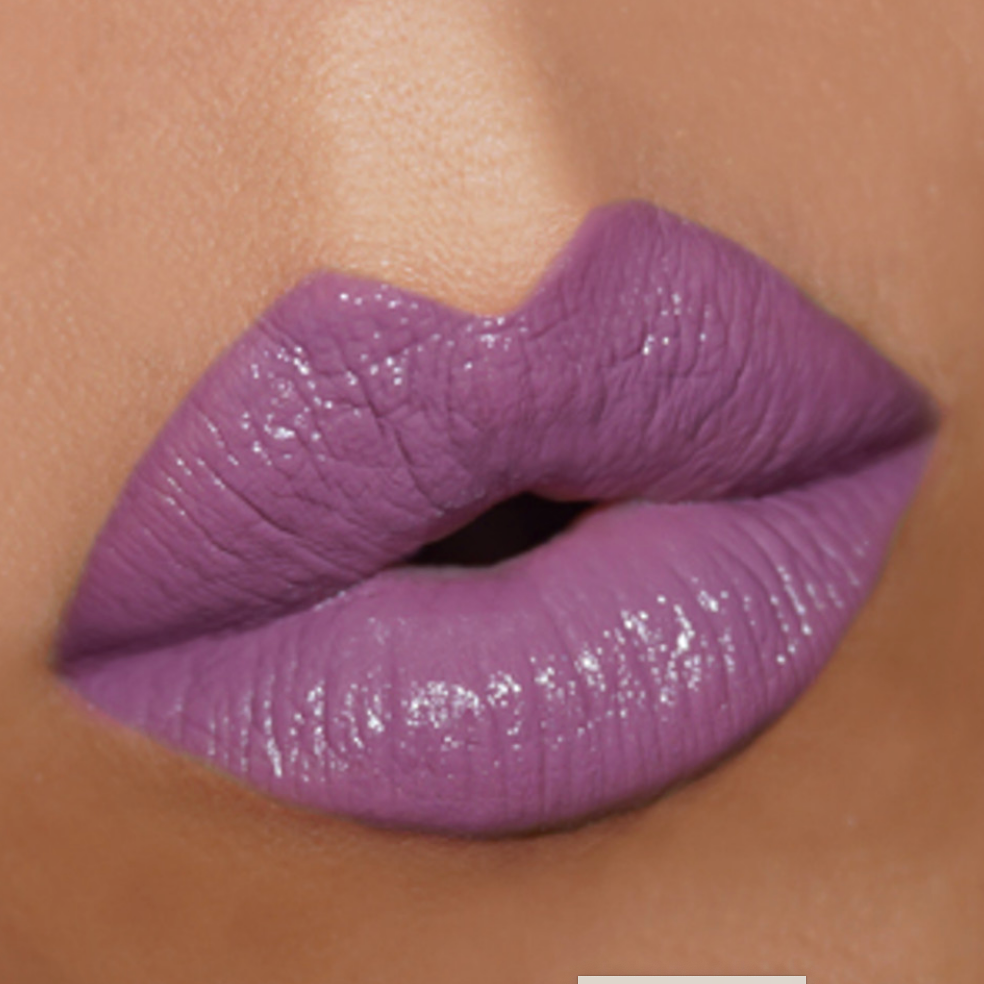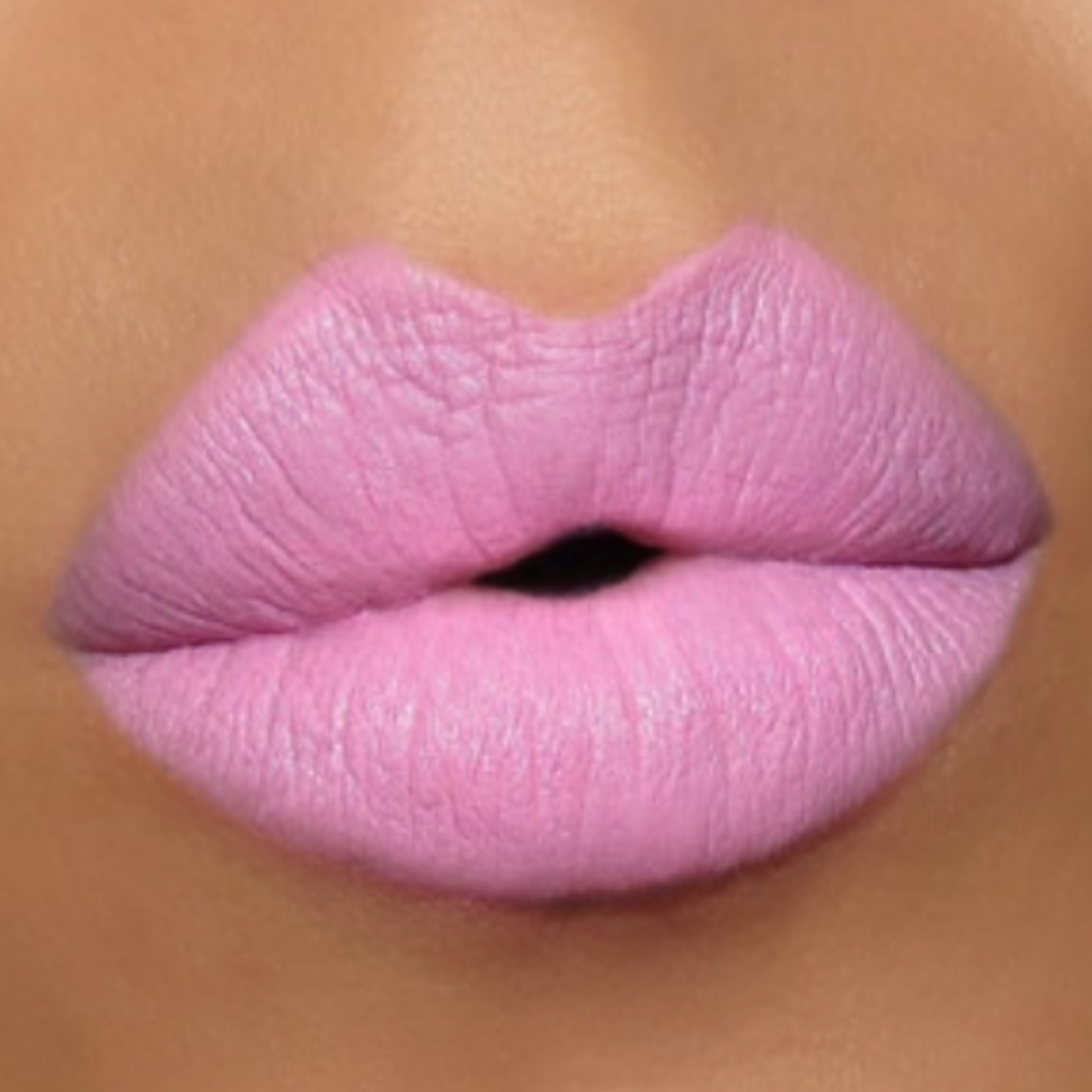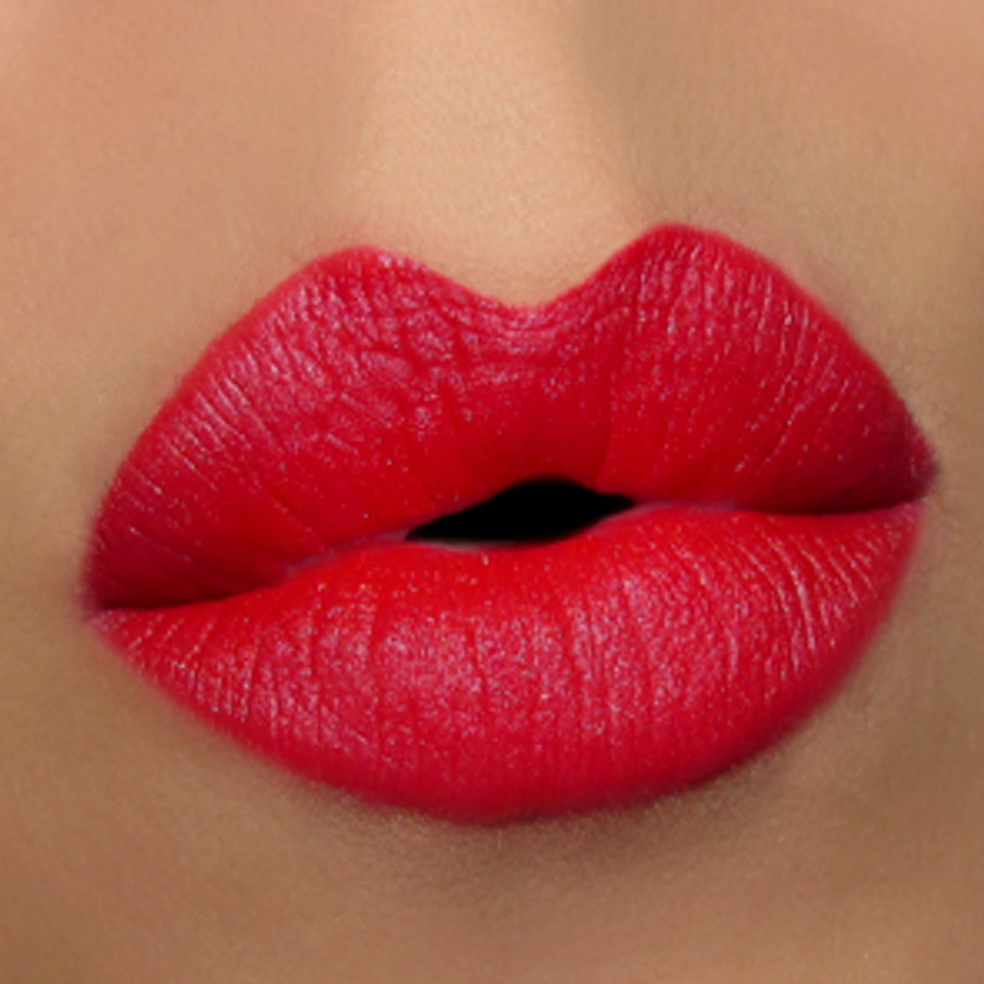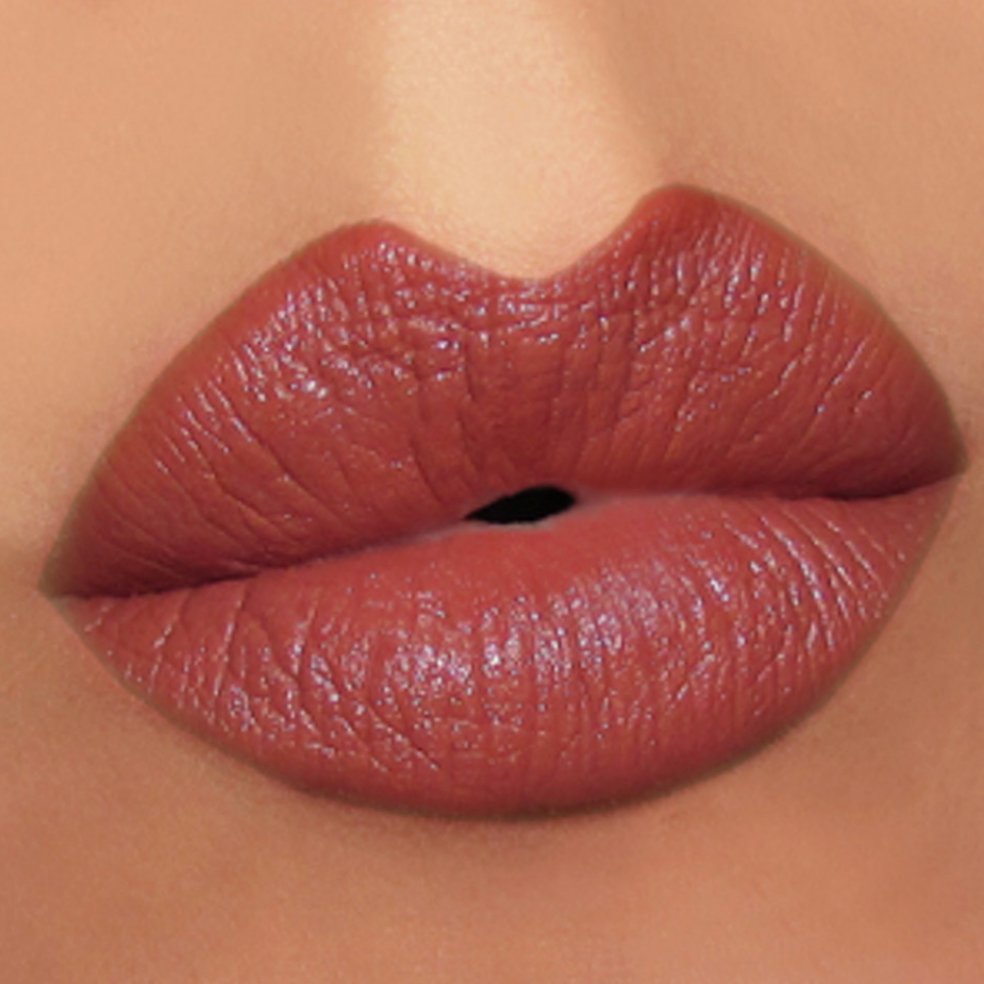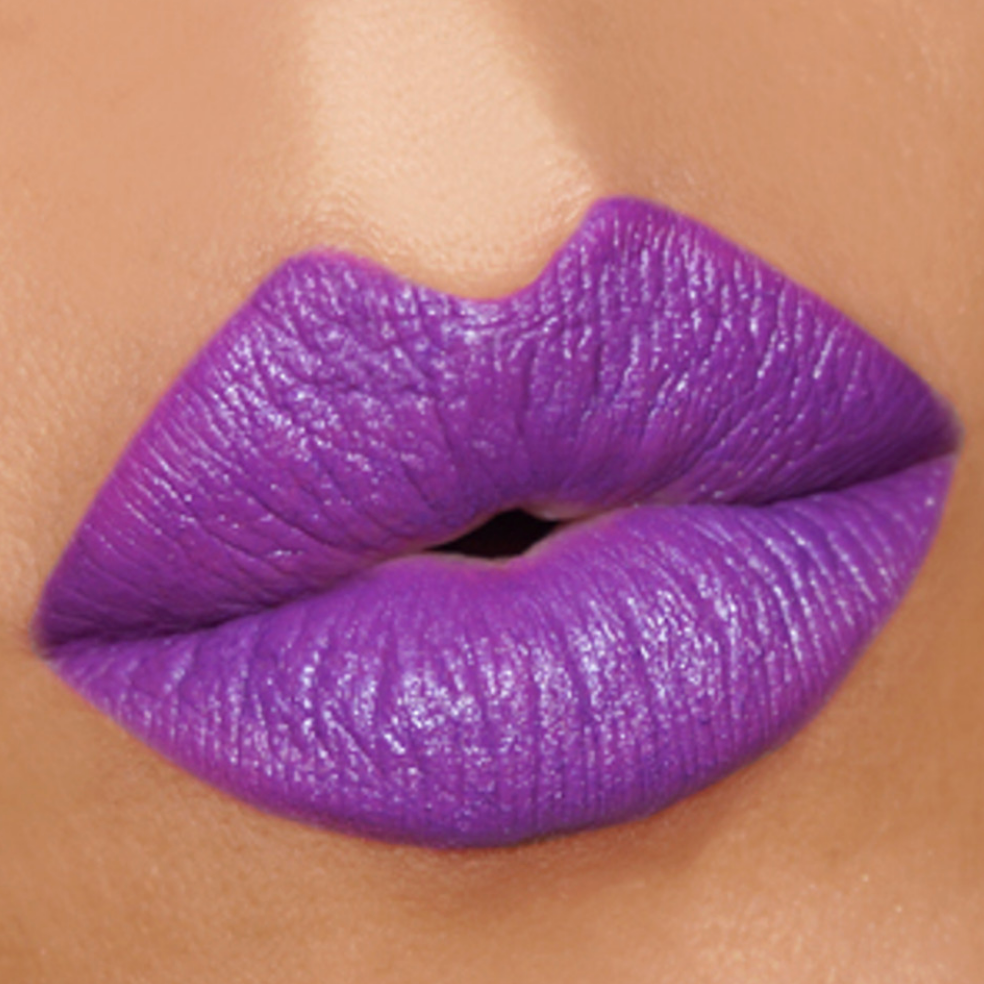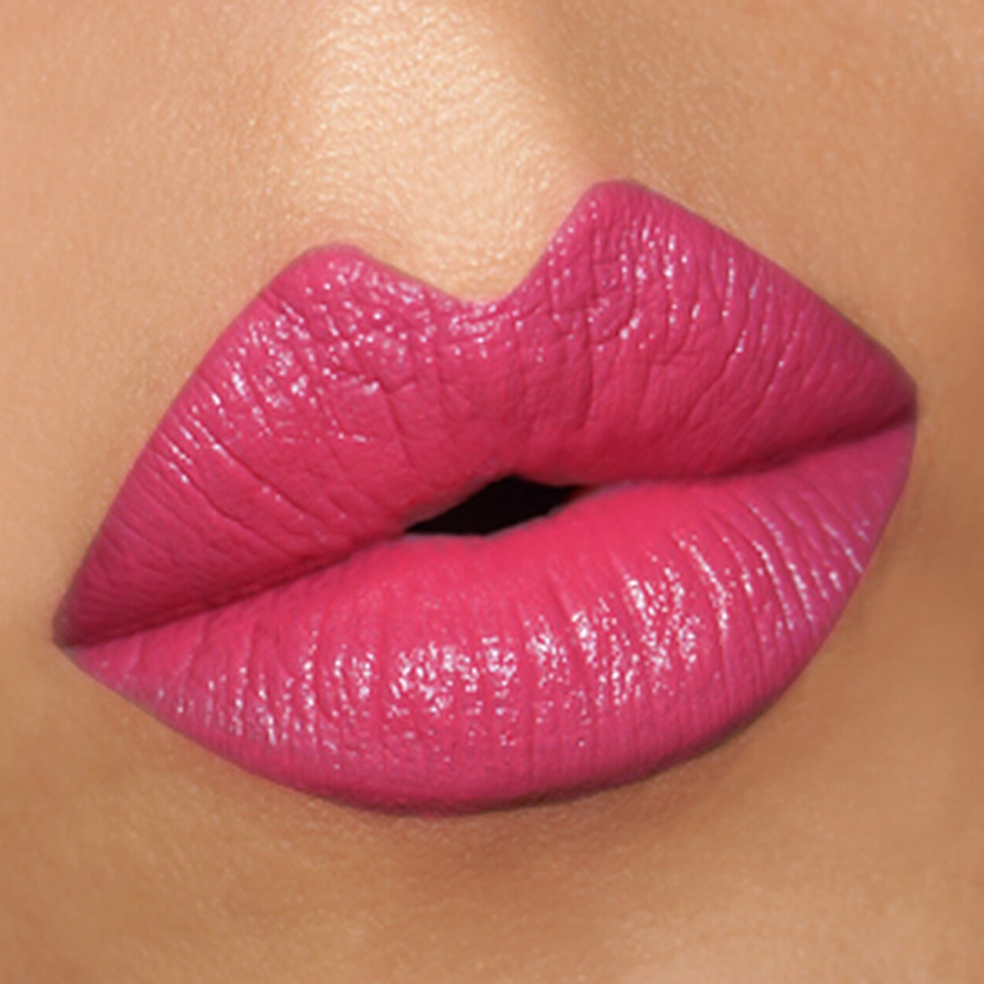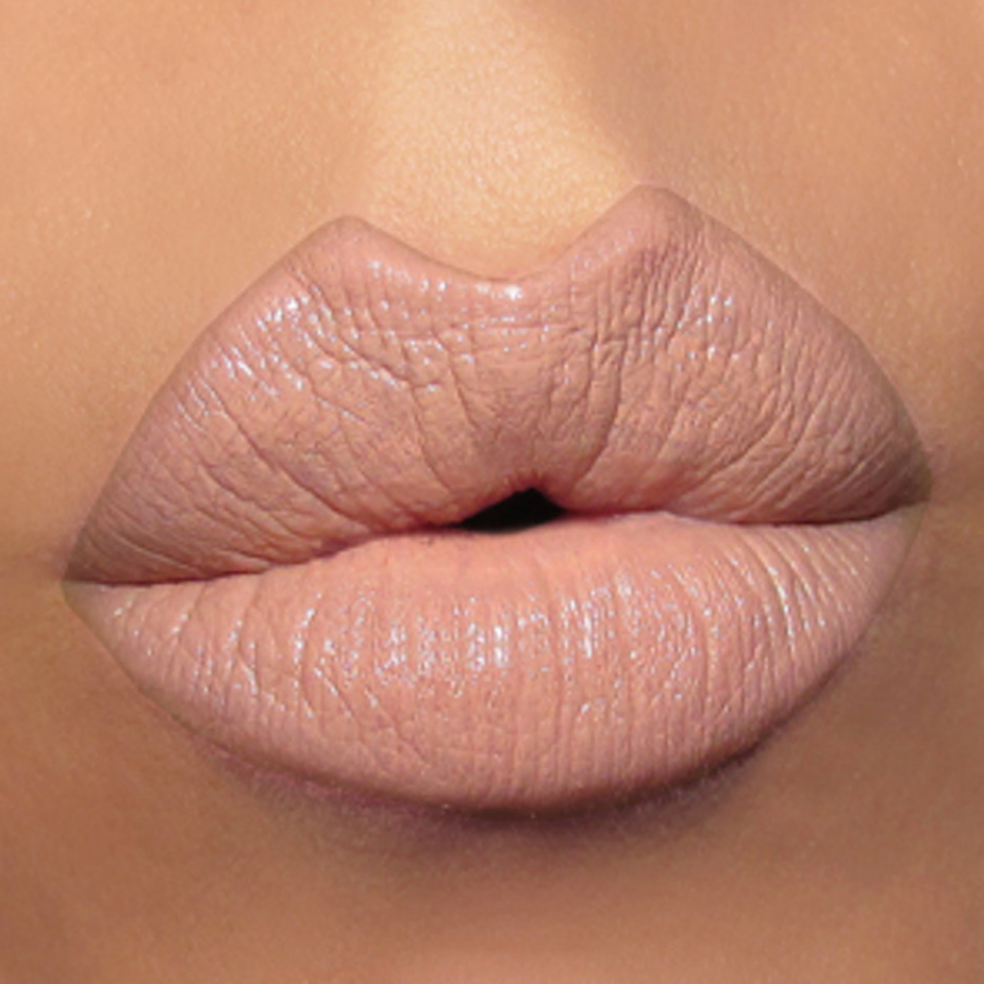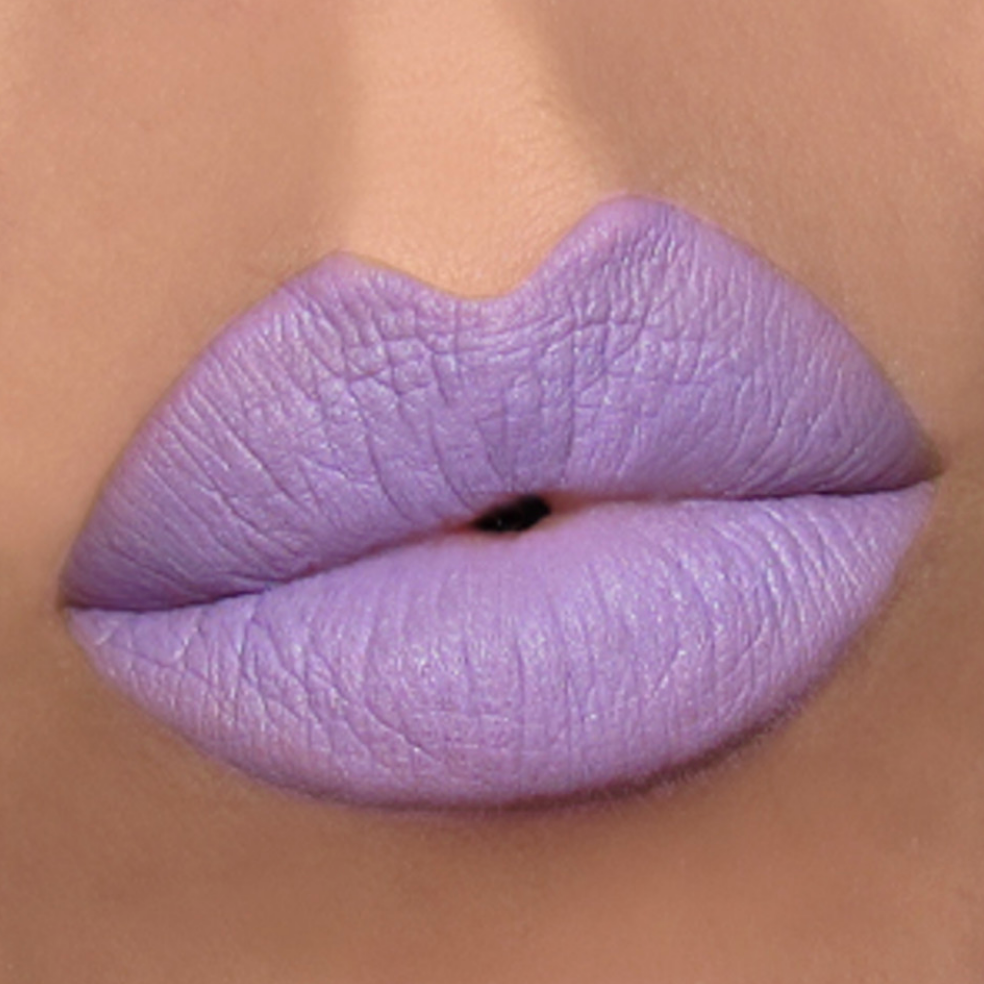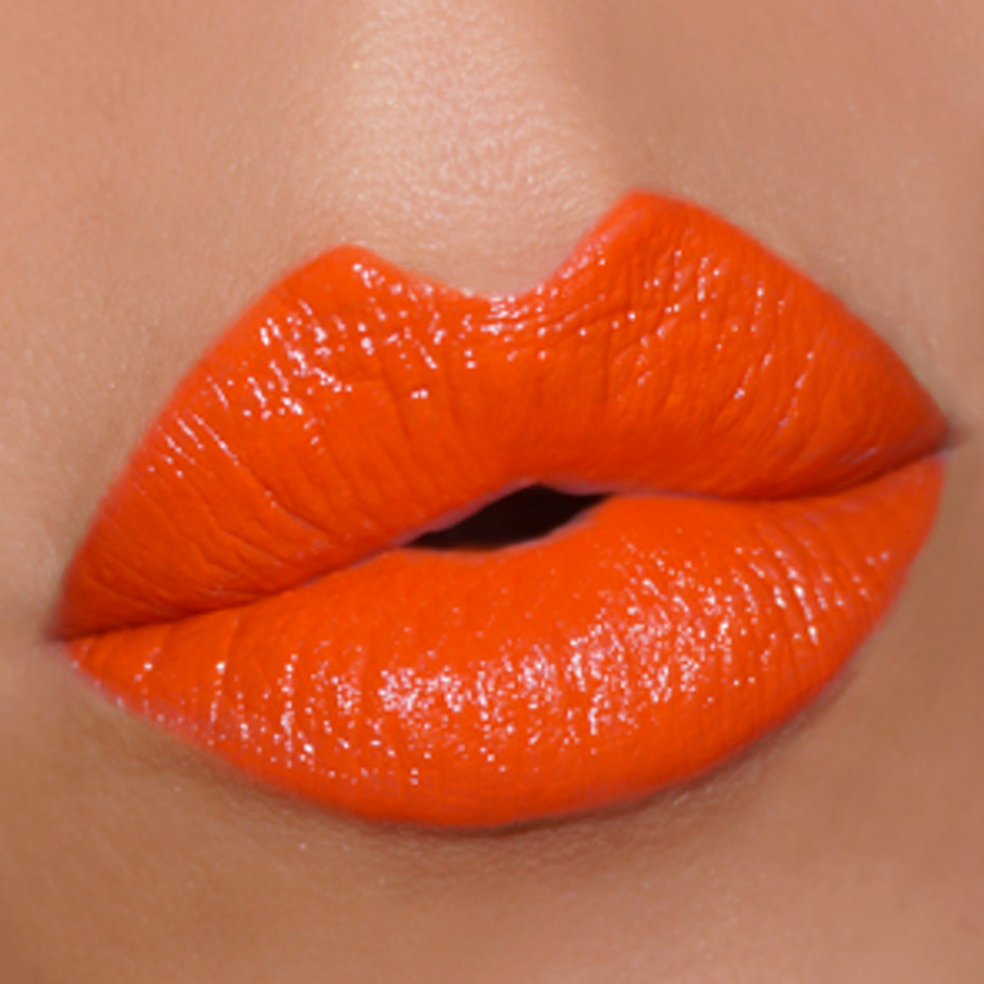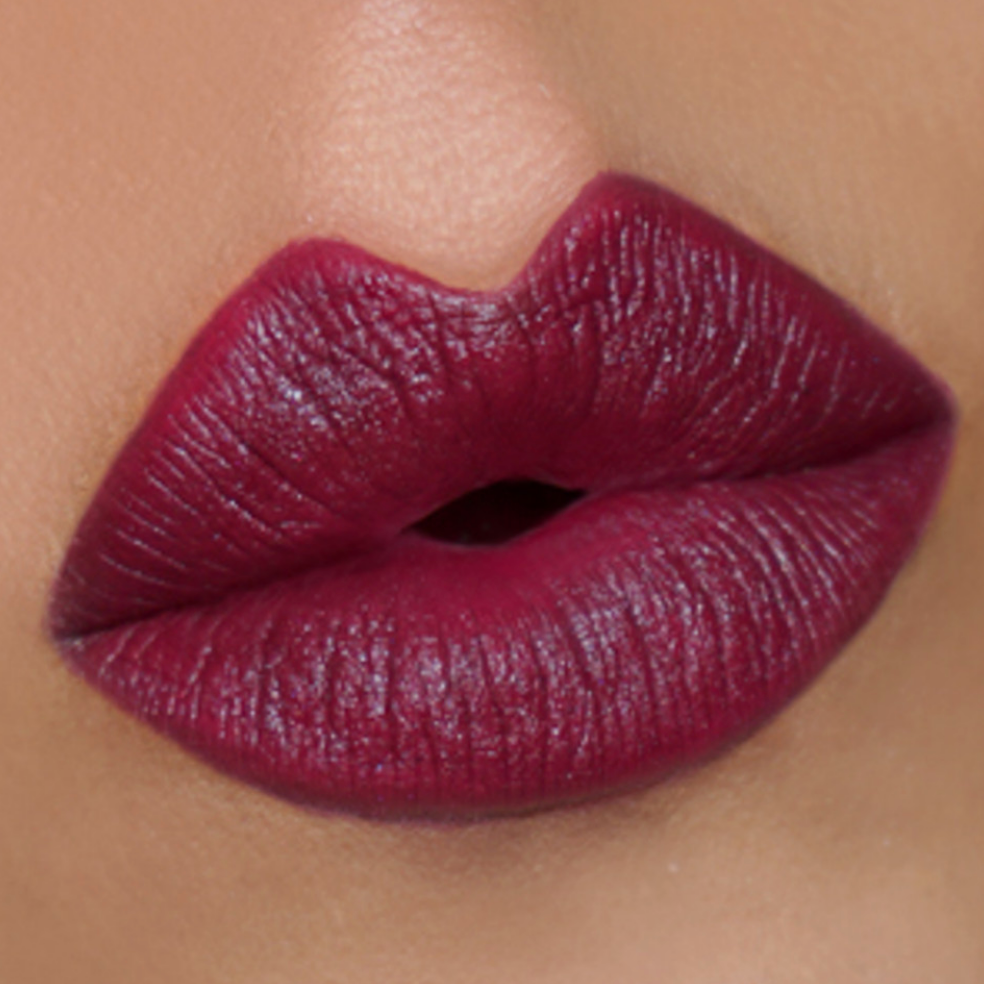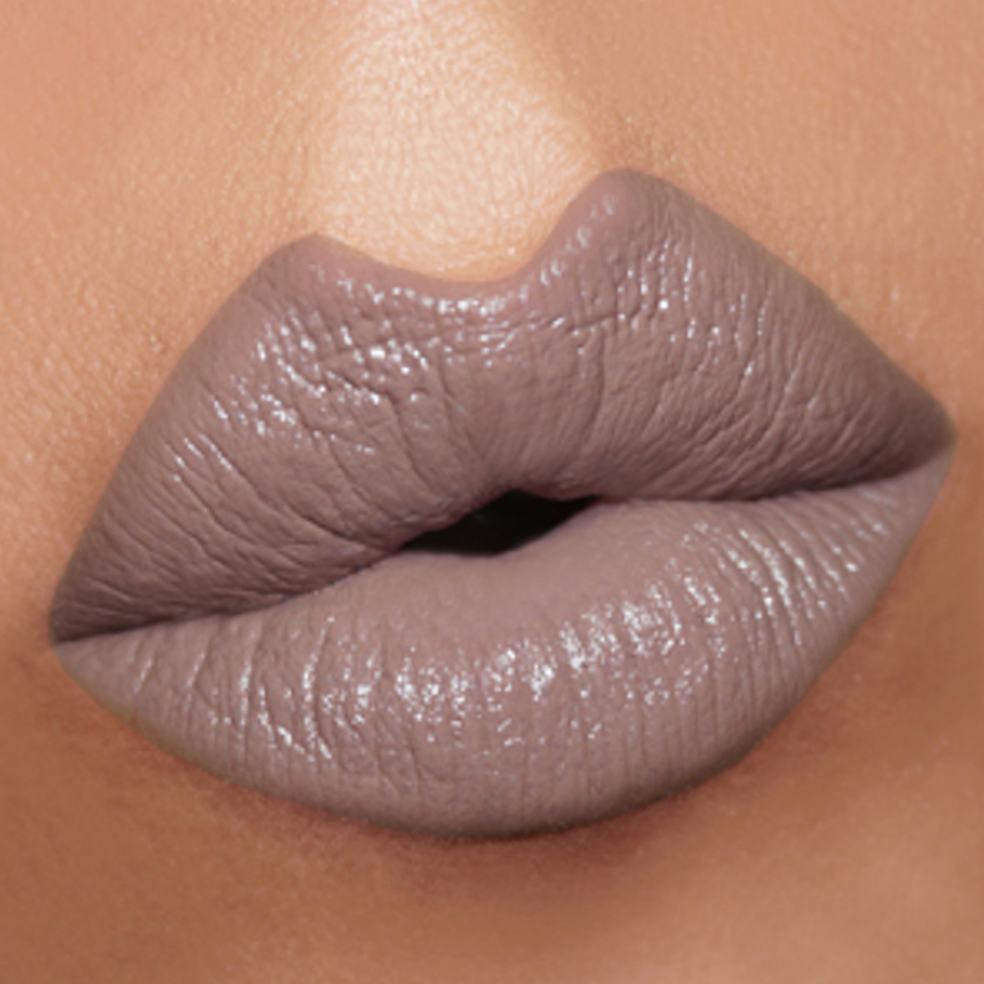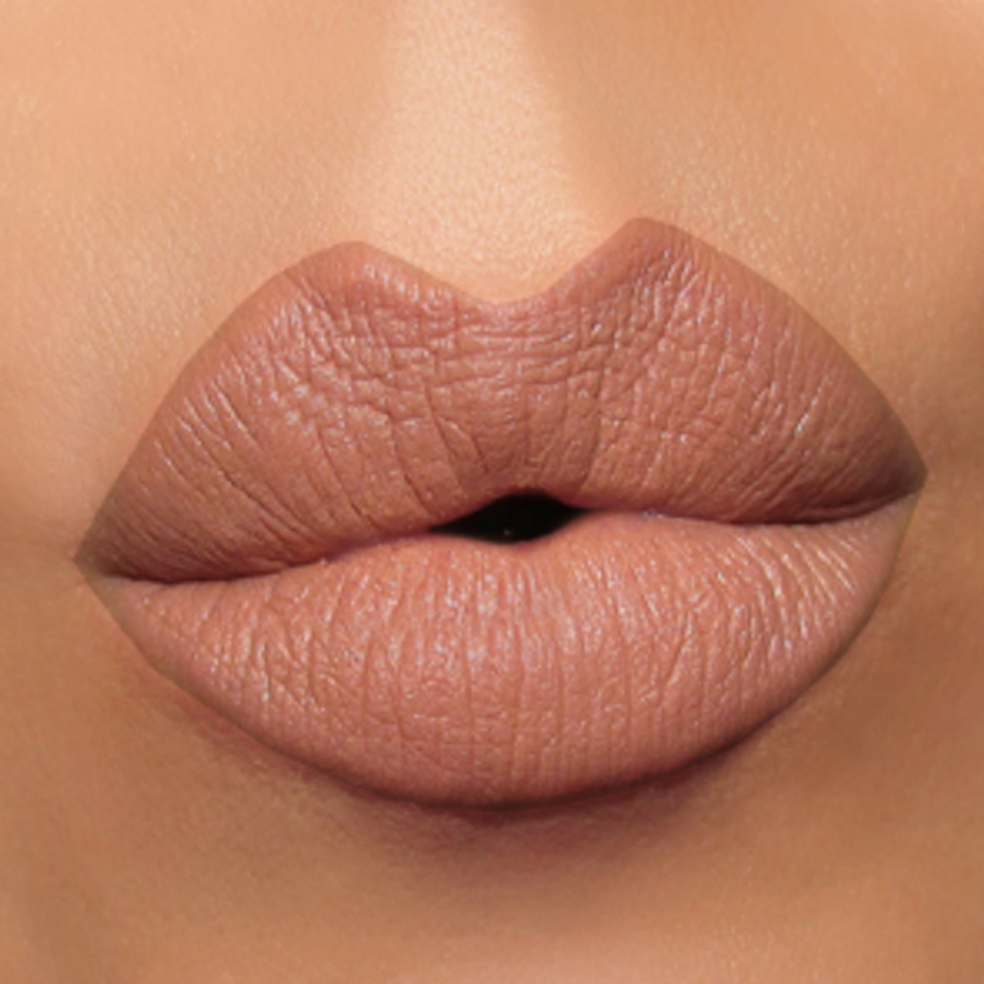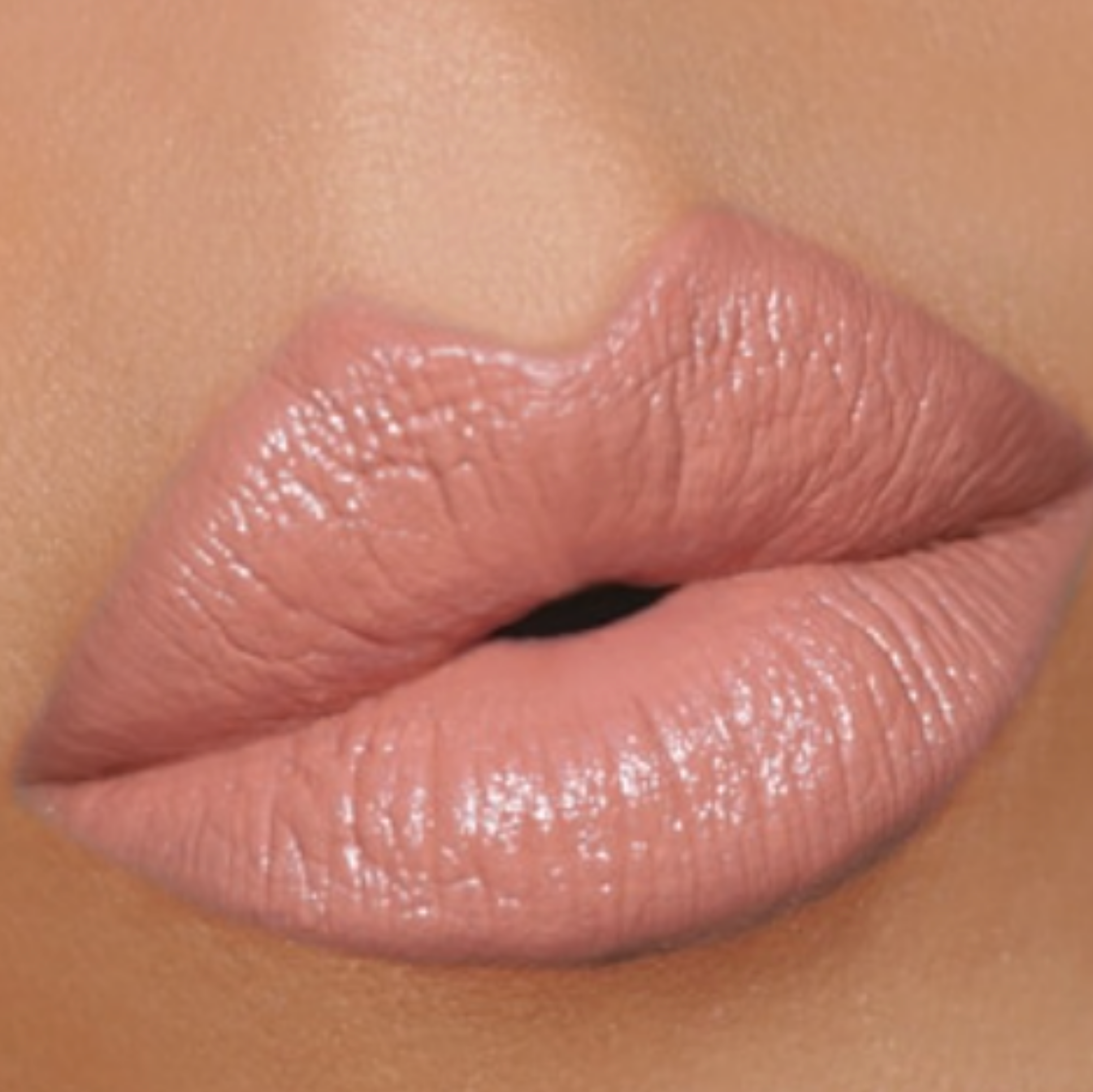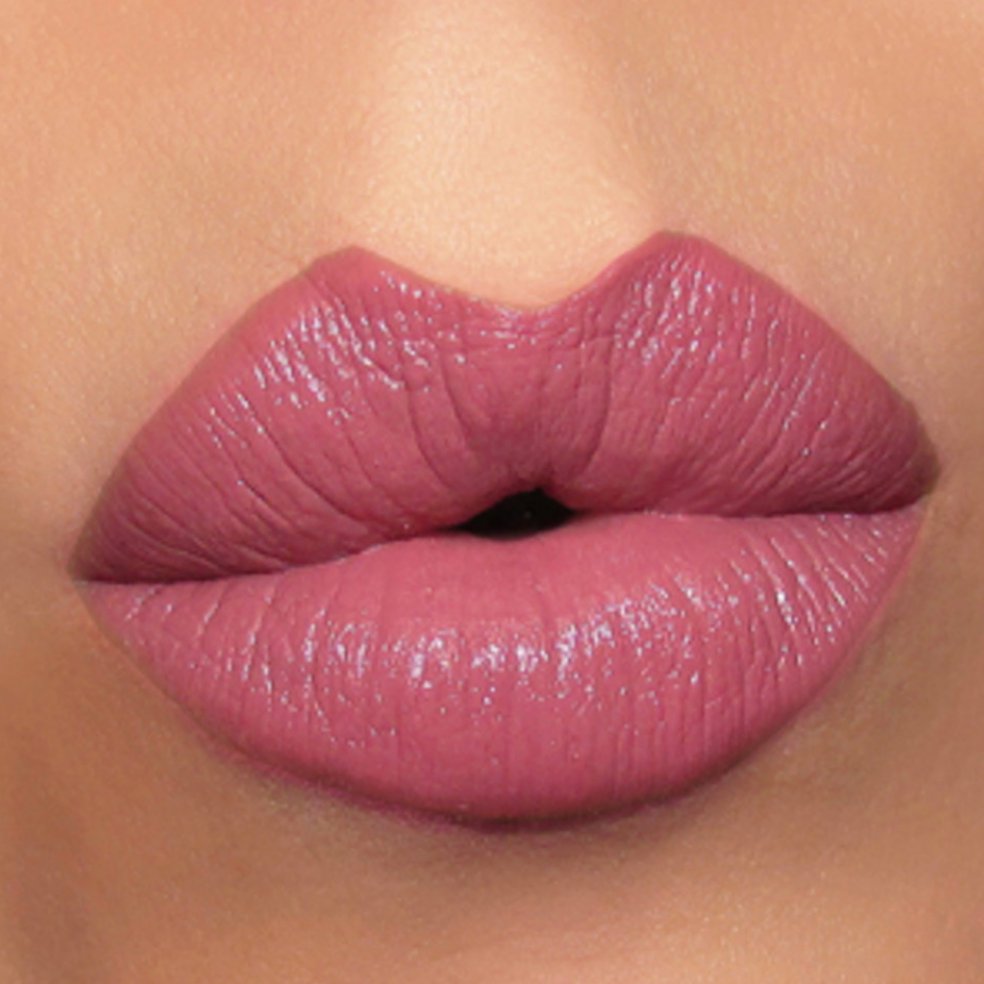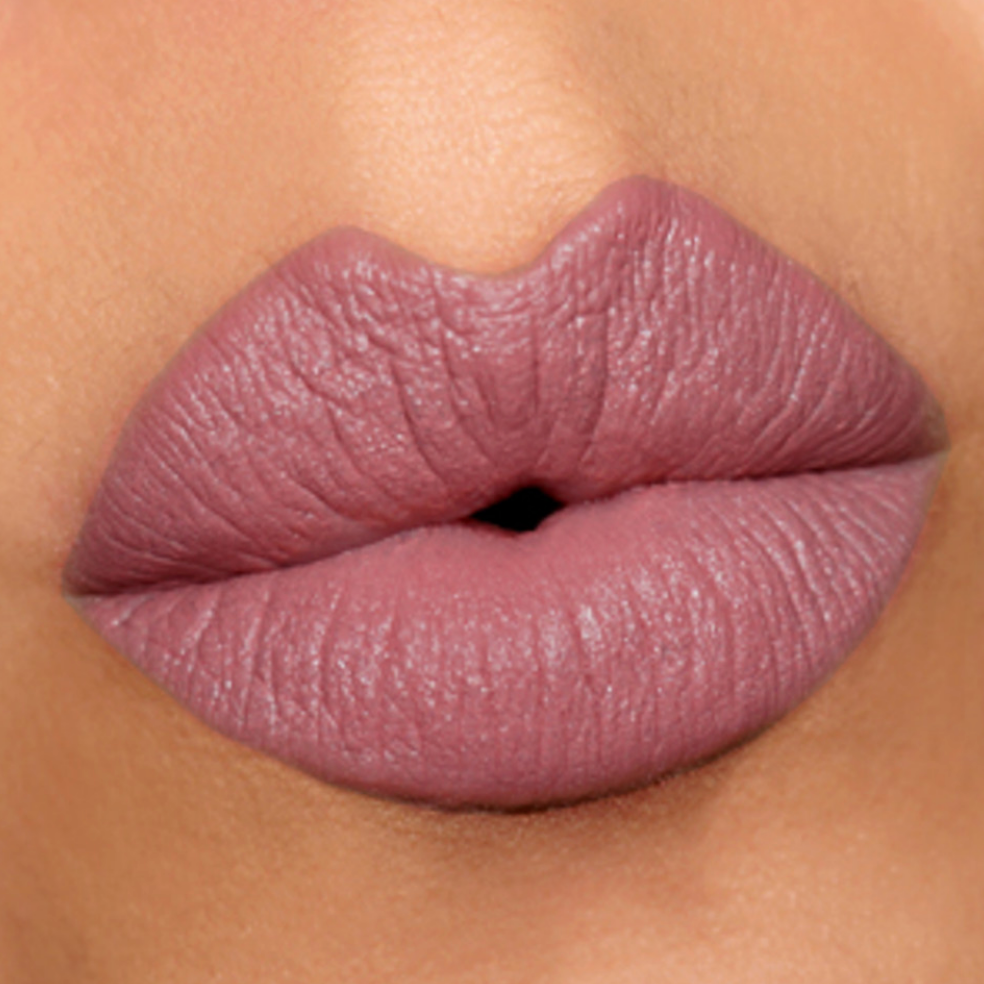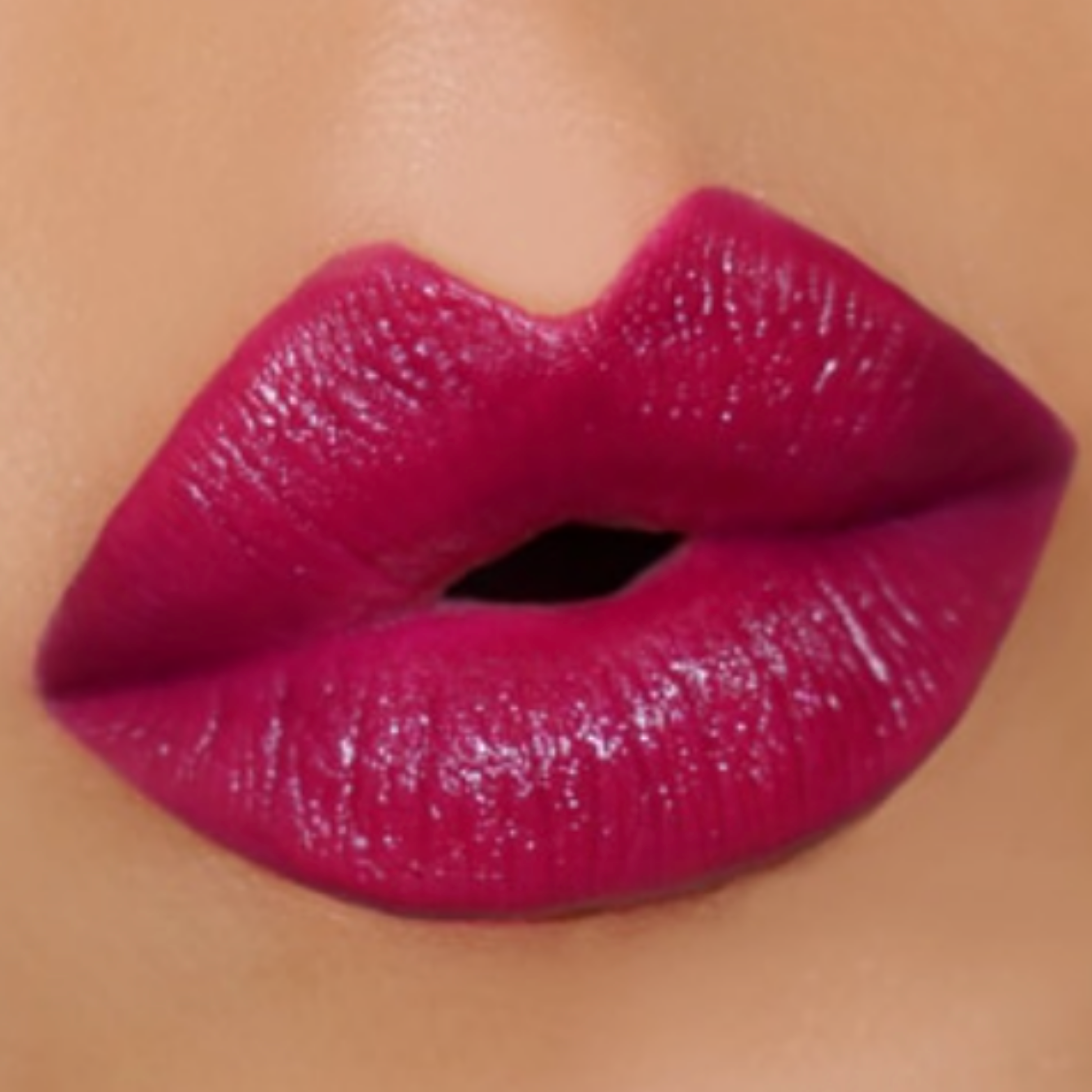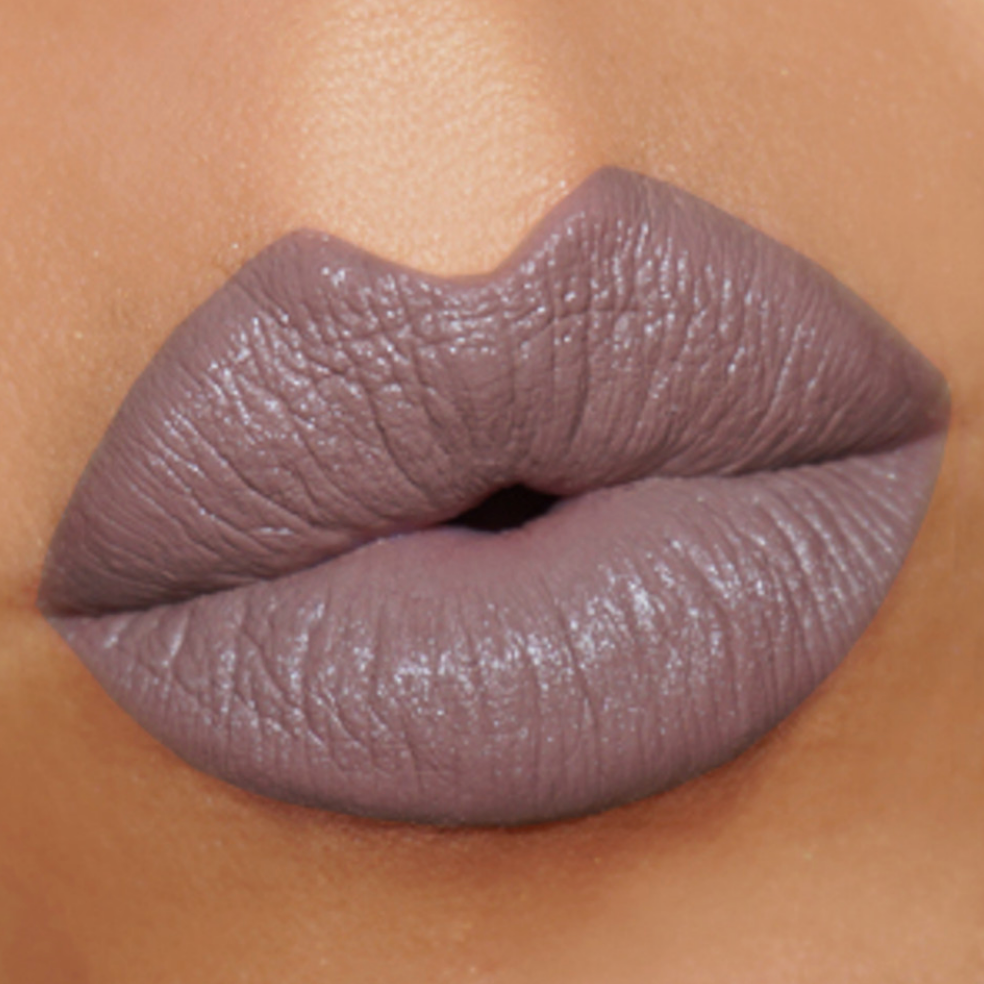 Gerard Cosmetics Lipstick 4g
Glides on with full pigment and hydration.
Gerard Cosmetics Lipstick is super opaque and long-wearing, this lipstick is full coverage and a super comfortable formula combine to create an elegant and effortless lip colour.
A luxuriously new creamy formula of lipstick.
Shades
Available in 31 shades:

1995 - Get inspired by the neutral nudes of the 90s. Inspired by the 90s grunge revival and the beauty trends of an unforgettable decade, this iconic creation is a matte but creamy lip colour that isn't trendy but a timeless expression of glam.
All Dolled Up - Pretty in pink lipstick is a pigmented and playful way to finish your look. Feminine and flirtatious, this pretty pink lipstick is a pigmented and playful way to finish your look. No doll face is complete without this stunning staple.
Berry Smoothie - A beautiful mix of fruity and complex hues combine to create our Berry Smoothie lipstick. Opaque, sophisticated and fresh, this colour will add delicious dazzle to your makeup look. We blended up Berry Smoothie for the makeup lover who craves an elegant and ultra-chic hue.
Between The Sheets - We created a super sensual and stripped down nude that will enhance your natural beauty.
ButterCup - The perfect nude pink lip with a creamy and luxurious finish that glides on effortlessly for an ultra buttery and hydrating experience. Packed with pigmented and scented with our signature warm vanilla scent, this lipstick will be your favourite everyday nude but also pairs well with a nighttime smokey eye.
Cherry Cordial - Sinfully sweet with a dark and enchanting allure, Cherry Cordial will delight you with its vampy and rich berry undertone. This colour can be worn as a sheer stain, or alone as an opaque satin lipstick. Add an element of seduction by adding our signature lip glosses for a sultry sheen. This complex and captivating hue will be a staple for a midnight outing or a day when you are feeling daring.
Dragon Berry - A juicy and fresh purple with luscious pink and magenta undertones. Infused with moisture and a slight sheen for comfortable and pigmented wear. So deliciously luxurious you'll want to take a bite of this vibrant lipstick.
Enchaté - A stunning mauve created in collaboration with the Dupe That girls. Hints of purple and pink make this hue wildly unique. A creamy and opaque texture keeps the colour looking fresh for hours.
Fairy Godmother - Created for all of our princesses in training, this perfect baby pink lipstick pairs pastel and flattering blue undertones for the ultimate girly hue. This lip colour will help you get ready for the ball or any special event on the horizon. An essential element to your makeup look, every lipstick is made with love and just a touch of fairy dust.
Fire Engine - Red Hot lips are classic and timeless. Meet Fire Engine, our take on the glamorous Hollywood Lipstick that really turns up the heat.
French Toast - Decadent, warm with a rich delicious undertone. This neutral hue will flatter all skin tones. We packed this lipstick with pigment for a smooth and buttery application that will remind you of our favourite breakfast food!
Grape Soda - A refreshing and effervescent purple that will bring you back to one of the most popular fizzy drinks. Grape Soda is purple to wear on any occasion.
Kimchi Doll - Stunning Sophia Chang has teamed up with Gerard Cosmetics to create the perfect baby doll pink and peach nude for the modern fashionista. Long-wearing and full coverage for a flawless lip look if you love an ultra-girly makeup style.
Kiss & Tell - Leave your mark with this beautiful flamingo pink. Super girly and kissable with a bright undertone that adds a punch of fun.
Lilac Moon - Ultra mystical with a pastel pop, this creamy light purple will delight the playful and girly lipstick lovers who aren't afraid of a bold and opaque hue. This colour will show you a side of the moon you've never seen before.
London Fog - An intensely grey lipstick that reminds us of the overcast and mysterious weather of one of the world's most iconic cities. Swipe it on for a look that is sure to stand out in any weather.
Mai Tai - A vivid orange with a mellow twist. Refresh your lips with this juicy and intoxicating lipstick. Pigmented and a smooth formulation, we stirred up this colour for anyone who loves bright tones.
Merlot - Notes of Red and Berry blend to create this full-bodied vampy hue. Swipe this colour on for a sultry night out or whenever you're feeling bold. Matte and packed with pigment, we created this as an alternative to your classic blue-based red
Mystic Moon - A pale grey with mauve tones, we created this lipstick to mimic the beauty and wonder of the moon. Wear it whenever you want to channel the forces of nature or make it your everyday colour
Nude - Our famous nude lip gloss in lipstick form. Buttery, full coverage and a stunning neutral hue that can be mixed with any lip colour to create the perfect lip colour.
Peachy Keen - A pretty coral with an infusion of peach this feminine hue will add some softness to your makeup look. Pair it with an intense smokey eye for a look that's just peachy.
Rodeo Drive - Have your pretty woman moment and indulge in this medium rosy pink hue that exudes glamour, luxury and sophistication. The fabulous life calls for this posh and pretty shade with an opaque and creamy texture.
Sangria - A fresh and fruity red that reminds us of one of our favourite alcoholic beverages. Full-bodied but sweet, this beautiful colour is a great way to rock red all year long.
Tequila Sunrise - A fresh and fun peachy Coral lipstick that is ultra-pigmented and long-wearing but so festive and flirty. A soft-matte formula that will keep the party going all night long.
Underground - The most mysterious things happen underground. Meet the perfect blend of warm earth tones and cool grey with a touch pink for an ultra-wearable lip that is a modern update on a classic nude.
Vintage Rose - mauve pink with rosy undertones that adds a timeless pop of pretty to your makeup look. One of our most versatile colours, this hue will be a staple in your daily routine. A smooth and opaque formula allow this colour to have a comfortable but long-wearing finish. This colour will always remain a classic.
Castor Oil, Caprylic/Capric Triglyceride, Candelilla Wax, Lanolin, Cetyl Acetate, Liquid Paraffin, Ozokerite Wax, Acetylated Lanolin Alcohol, Beeswax, Carnauba Wax, Myristyl Lactate, Lanolin Alcohol, Tocopheryl Acetate, Octinoxate, Grapeseed Oil, Jojoba Oil, Shea Butter, Avocado Oil, Aloe Vera Lipoid, Soybean Oil, Phenoxyethanol, BHA
May Contain: Mica CI 70019, Iron Oxides CI 77491/CI 77492/CI 7499,Titanium Dioxide CI 77891
Share