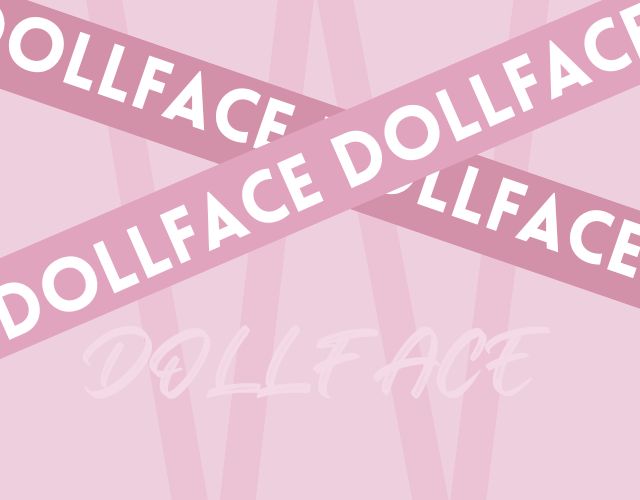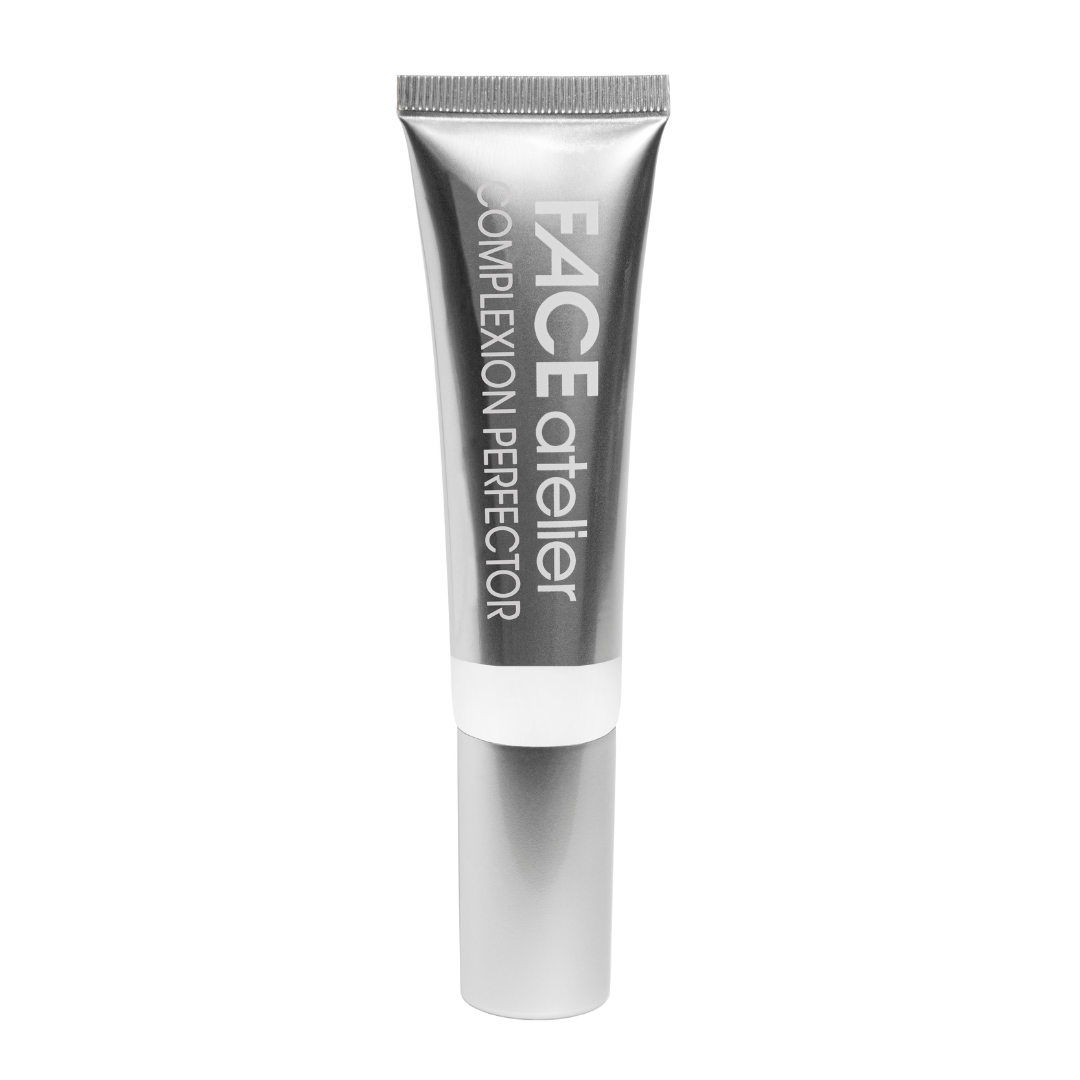 FACE atelier Complexion Perfector 30ml
The FACE atelier Complexion Perfector is a unique hybrid product that simplifies your quest for a flawless face while delivering authentic skincare benefits.
The silky, weightless formula transforms skin into the perfect canvas for makeup. Unlike a primer that begins the process of preparing skin for makeup, the Perfector finishes it.
It hydrates, plumps, smooths, blurs and mattifies the skin while creating grip. Like Ultra Foundation, the Complexion Perfector embodies safe and inclusive beauty, suitable for all ages, skin types and tones. Its superior hydration and soft-focus optical blurring effect particularly benefit dry, mature and troubled skin. The sodium hyaluronate in the formula is proven to reduce inflammation and symptoms of rosacea in adults.
The FACE atelier Complexion Perfector not only helps your makeup look better and last longer – it's potent skincare. With the inclusion of 6 superstar active ingredients in the formula, the Perfector is an extremely effective moisturizer. Regular use will help your skin look younger, hydrated, smoother and healthier because the active levels of key ingredients improve skin at a cellular level. An active ingredient is scientifically proven to do it what it claims to do if an optimal level of the ingredient is in a formula.
Contrary to popular opinions, actives do not have to appear near the top of an ingredient list to be effective. They may be in the bottom half because a low percentage often delivers peak results. Higher amounts could have the same effect but may also result in skin irritation and inflammation.
SODIUM HYALURONATE: an extract of hyaluronic acid, a hydrating superstar that naturally occurs in the body. It has a lower molecular weight or smaller molecules than hyaluronic acid. Because of its macromolecules, hyaluronic acid only coats the epidermis or top layer of skin for better hydration. By contrast, sodium hyaluronate penetrates the epidermis, improving hydration from the underlying skin layers.

Because of its superior hydrating properties, sodium hyaluronate improves the appearance and depth of wrinkles and improves skin elasticity. It also helps heal wounds, reduce skin inflammation and symptoms of rosacea in adults.
BENEFITS: anti-ageing, hydration, soothing




PEPTIDES: are amino acids that make up certain proteins needed by the skin. Collagen is made of three polypeptide chains. They stimulate your skin to make collagen that can lead to firmer, younger-looking skin. They also help improve the skin barrier, plump skin and lips, make skin look firmer and tauter, ease inflammation, repair damaged skin and even out skin tone. Peptides are antimicrobial and can kill bacteria that causes acne.

The blend of peptides in the Perfector is skin bio-available, meaning they reach the epidermal layer where they will be most effective. They aid in restoration and collagen-boosting effects. They also help maintain the look of the firm and plump skin by protecting and strengthening the dermal-epidermal junction (the area of tissue that joins the epidermal and the dermal layers of skin). Lastly, peptides can restore the skin's youthful appearance by triggering the skin's elastin synthesis.




ACETYL TETRAPEPTIDE-11: Has face and body anti-wrinkle and anti-ageing effects. It increases collagen production and improves skin's overall health by interacting with a signalling protein in the skin's surface that addresses how it looks and feels.
BENEFITS: anti-aging, hydration, skin health




ACETYL TETRAPEPTIDE-9: Helps to visibly restore skin's natural support and stimulates lumican, a specialized protein that helps keep skin smooth and taut. It boosts the area around the collagen while also stimulating production of collagen resulting in firmer, plumper skin
BENEFITS: anti-aging, hydration




PHOSPHOLIPDS: are a type of liquid fat composed of glycerol, fatty acids and phosphate. They're essential to health and present in both plant and animal cells. When applied to skin, phospholipids are key in maintaining healthy and hydrated skin. They help hydrating products penetrate the skin and aid the retention of moisture in skin, keeping it plump, hydrated, and fuller. If that wasn't enough, they also aid skin repair.
BENEFITS: hydration, skin health




TOCOPHEROL: is an antioxidant superhero. It's a major form of Vitamin E, a naturally occurring component of healthy skin and the second most prevalent antioxidant behind ascorbic acid or vitamin C. Its significant antioxidant properties help defend skin against pollution and other environmental stressors that would otherwise damage it. Tocopherol also helps prevent skin damage caused by free radicals from UV exposure and has an anti-inflammatory effect on the skin.
BENEFITS: anti-aging, evens skin tone, soothing
Apply 1-2 pumps onto the flat pad of your fingertips. Tap the product onto the skin, taking a moment to pat each section and hold. Never pull or rub and be extra careful around the delicate eye area.

Patting is a Japanese skincare technique. For centuries women in Japan have patted lotions onto their skin instead of rubbing. Skincare guru Chizu Saeki also claims in her book 'The Japanese Skincare Revolution' that patting stimulates blood flow to aid cell rejuvenation, helps with lymphatic drainage and most importantly, muscle tone to firm.

Because the Perfector is a moisturizer that hydrates the skin, you may not need a moisturizer before applying it, especially if you have oily skin. It's an oil resistant mattifier that helps keep oil from breaking through makeup.
The key to prepping oily skin is to not over-moisturize. Many dermatologists recommend people with oily skin don't moisturize at all. If you must, use a lightweight one that won't clog pores. Excess moisturizer won't hydrate the skin more – it just sits on top of the skin, attracting bacteria and dirt that will clog pores.
AQUA, CYCLOPENTASILOXANE, GLYCERIN, DIMETHICONE, DIMETHYL ISOSORBIDE, POLYMETHYLSILSESQUIOXANE, CARBOMER, POLYSILICONE-11, ACRYLAMIDE/SODIUM ACRYLOYLDIMETHYLTAURATE COPOLYMER, DIVINYLDIMETHICONE/DIMETHICONE COPOLYMER, ISOHEXADECANE, PEG-10 DIMETHICONE, NYLON-12, SILICA, SODIUM HYALURONATE, PALMITOYL HEXAPEPTIDE-12, ACETYL TETRAPEPTIDE-11, ACETYL TETRAPEPTIDE-9, AMMONIUM POLYACRYLOYLDIMETHYL TAURATE, MAGNESIUM ALUMINUM SILICATE, C12-13 PARETH-23, C12-13 PARETH-3, POLYSORBATE 20, POLYSORBATE 40, POLYSORBATE 80, HYDROXYETHYLCELLULOSE, PHOSPHOLIPIDS, TOCOPHEROL, PHENOXYETHANOL, TEA.
Share