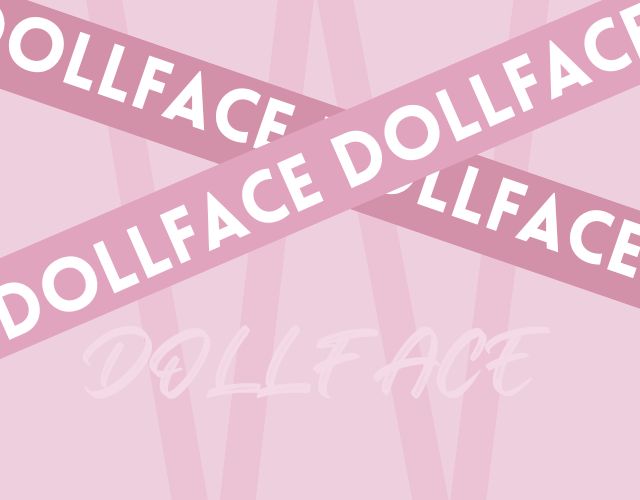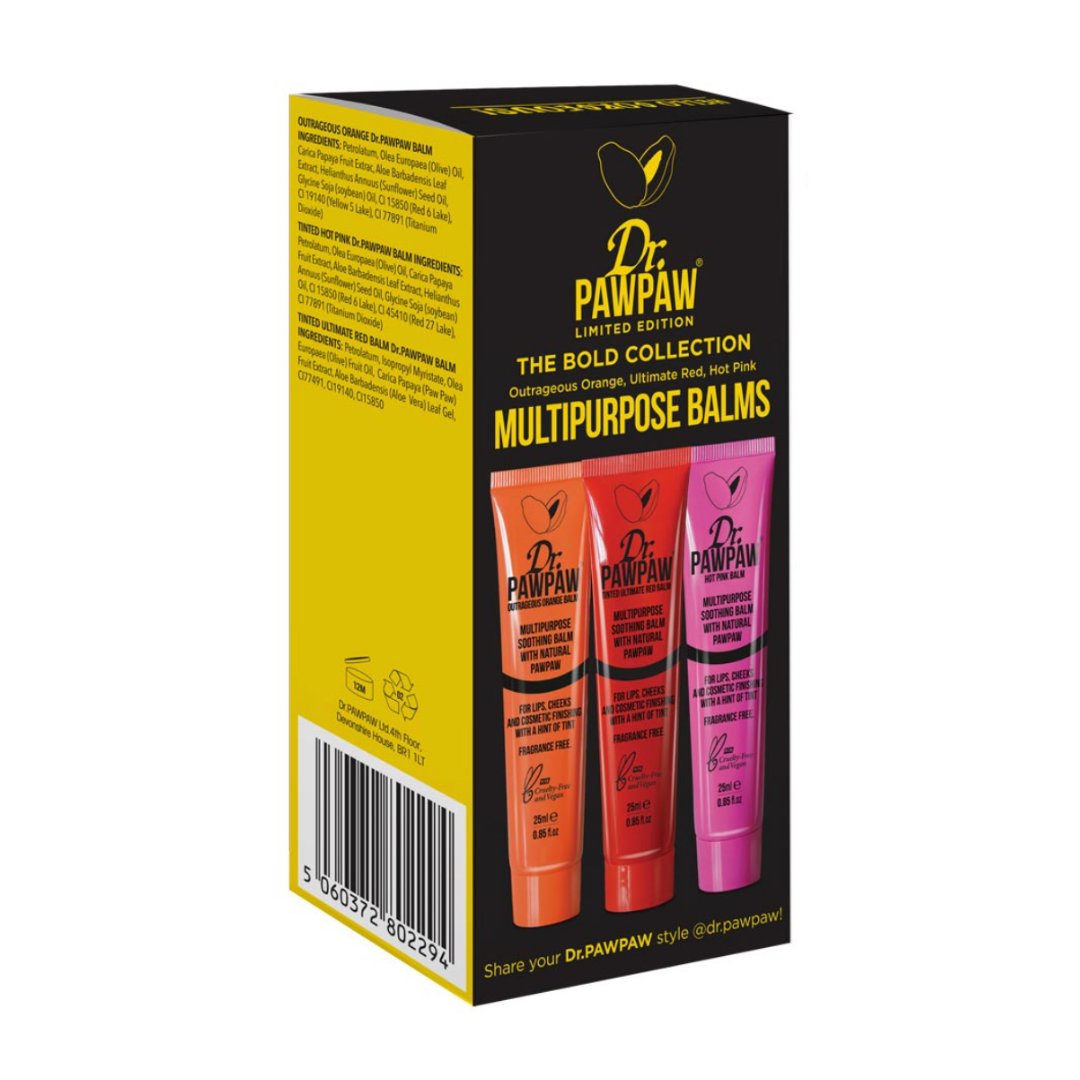 Dr.Pawpaw The Bold Collection 75ml
Dr Pawpaw The Bold Collection is where lip care meets colour
Hot Pink, Outrageous Orange and Ultimate Red. The tinted balm is full of pawpaw, aloe vera and olive oil.
For subtle bitten lips. Buildable colour for a bold bright look. Enhances your natural lip colour. Suitable for all skin tones and types.Hydrates & nourishes.
An incredible range of plant-based ingredients makes Dr PAWPAW what it is today.

PAWPAW FRUIT – Pawpaw Fruit is nourishing on both skin and hair with long-lasting results.

ALOE VERA – Aloe Vera soothes sore sensitive skin and helps to repair hair.

OLIVE OIL – Olive Oil deeply moisturises stubborn dry cracked skin.
1 x Hot Pink 25ml

1 x Outrageous orange 25ml

1 x Ultimate Red 25ml
Apply sparingly for a subtle look or layer up for a bolder look. Can be mixed for a bespoke look.

Can also be dabbed on cheeks & eyelid.
Share