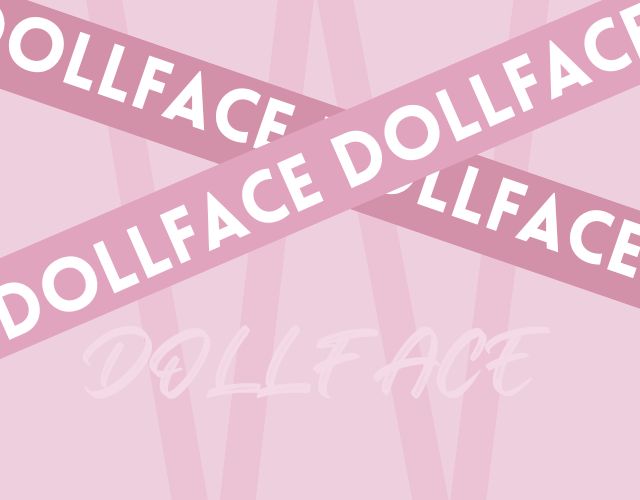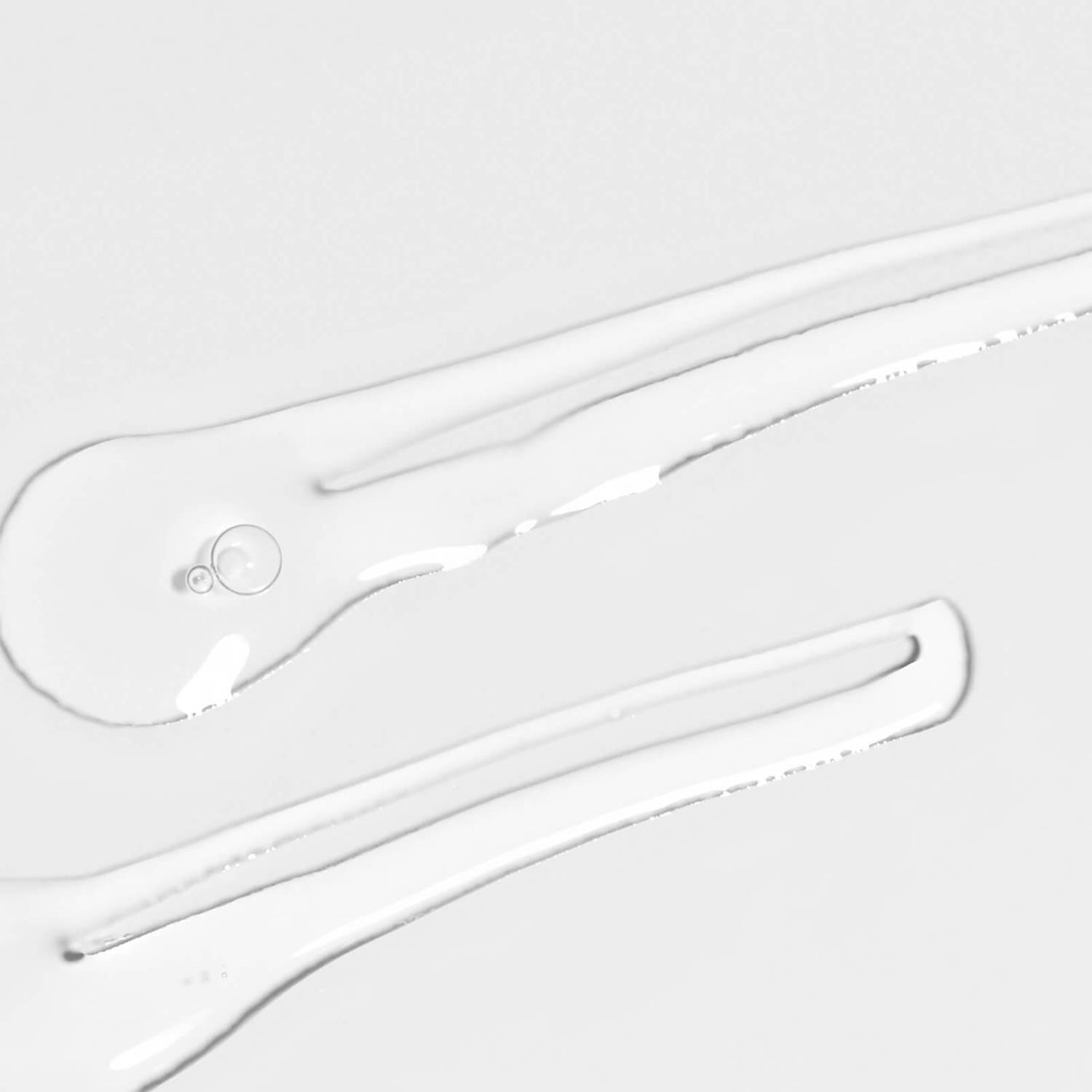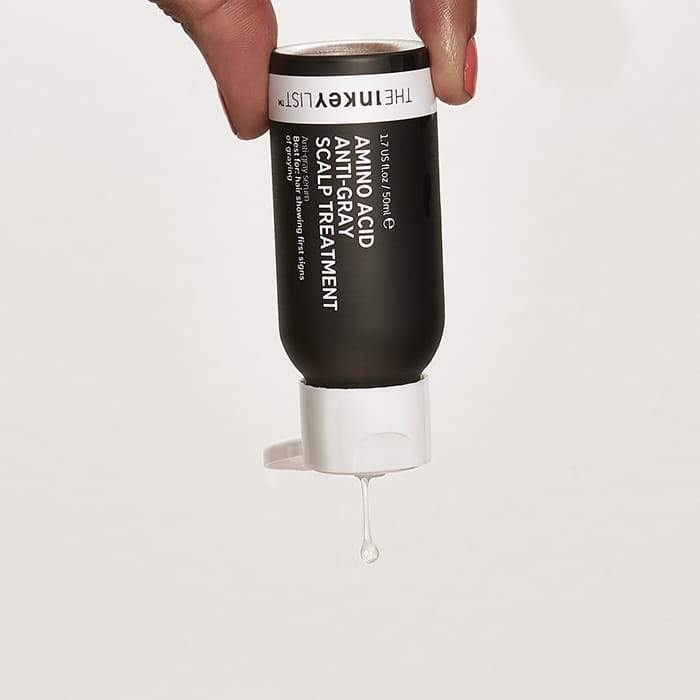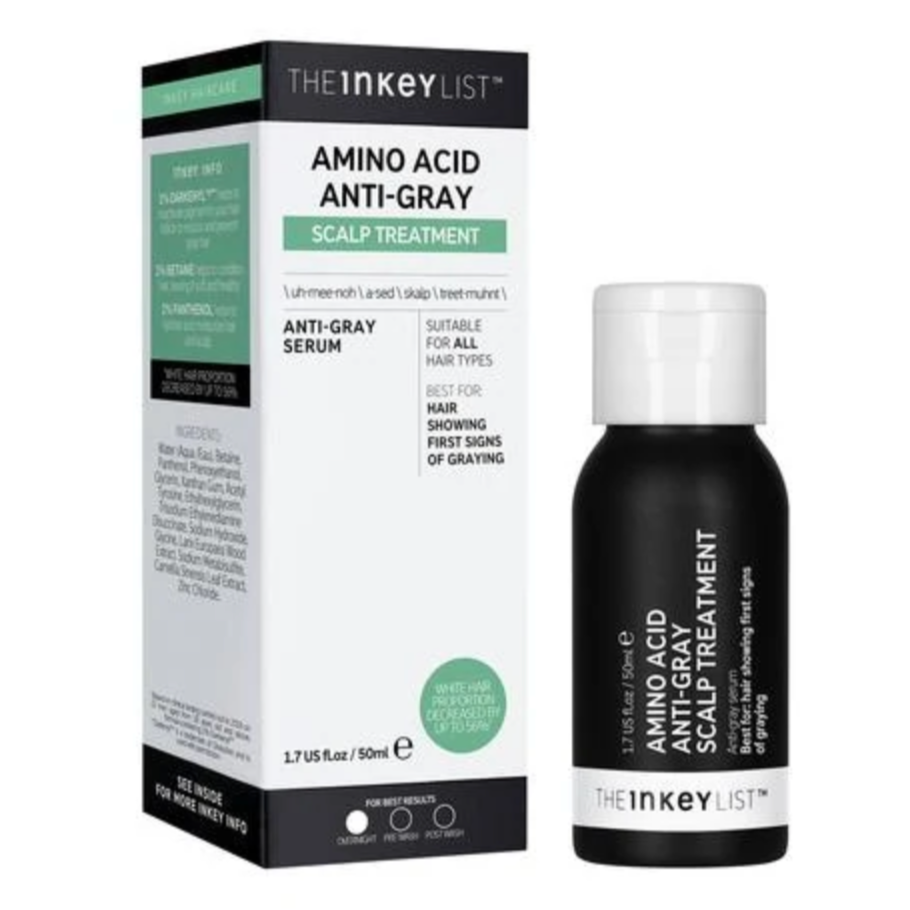 The INKEY List Amino Acid Anti-Gray Scalp Treatment 50ml
If discovering grey hairs has triggered a meltdown then reach for THE INKEY LISt's Amino Acid Anti Gray Scalp Treatment
A godsend for those who aren't ready to give in to colour fade.
With 1% proprietary Darkenyl which works to reactivate pigment in your follicles and ward against the development of greys, alongside 1% Betaine to nourish and soften and 1% panthenol to maintain moisture levels so your lengths feel sleek and silky, this overnight formula does not only helps to pre-empt but reverse the loss of pigment. In clinical trials, the proportion of white hair was shown to reduce by as much as 56% when used consistently for four months – a staggering result that's tipped to change the way the industry approaches grey hair care.
Best For: Hair showing first signs of graying 

⭐️ 1% Darkenyl™ – helps to reactivate pigment in your hair follicles to reduce and prevent grey hair.

⭐️ 1% Betaine – helps to condition hair, leaving it soft and healthy

⭐️ 1% Panthenol – helps to hydrate and moisturise hair and scalp
⭐️ Use as an overnight treatment

⭐️ We recommend shaking the bottle well before use.

⭐️ Shake 4 - 6 drops into the palm of your hand, massage hands together and rub into scalp leave overnight

⭐️ Wash in the morning, if desired

⭐️ Usee every night for best results
Water (Aqua/Eau), Betaine, Panthenol, Phenoxyethanol, Glycerin, Xanthan Gum, Acetyl Tyrosine, Ethylhexylglycerin, Trisodium Ethylenediamine Disuccinate, Sodium Hydroxide, Glycine, Larix Europaea Wood Extract, Sodium Metabisulfite, Camellia Sinensis Leaf Extract, Zinc Chloride.
Share