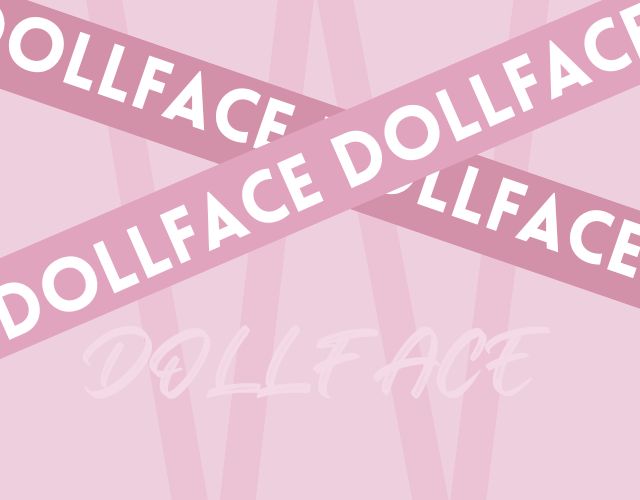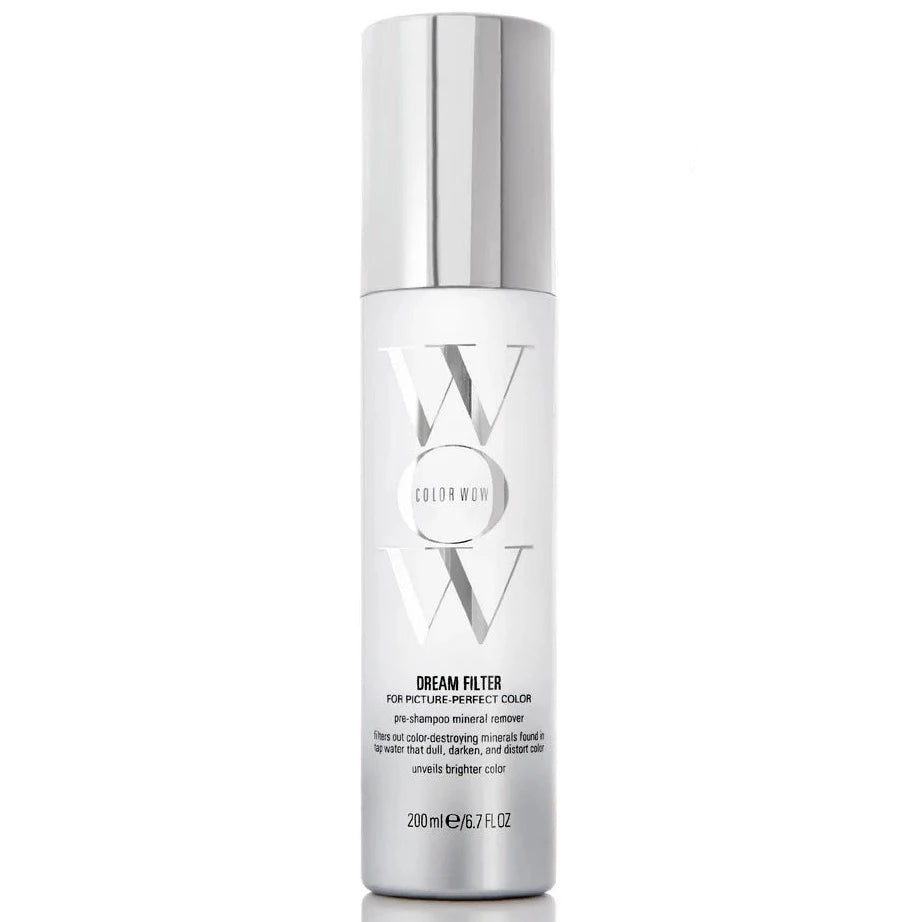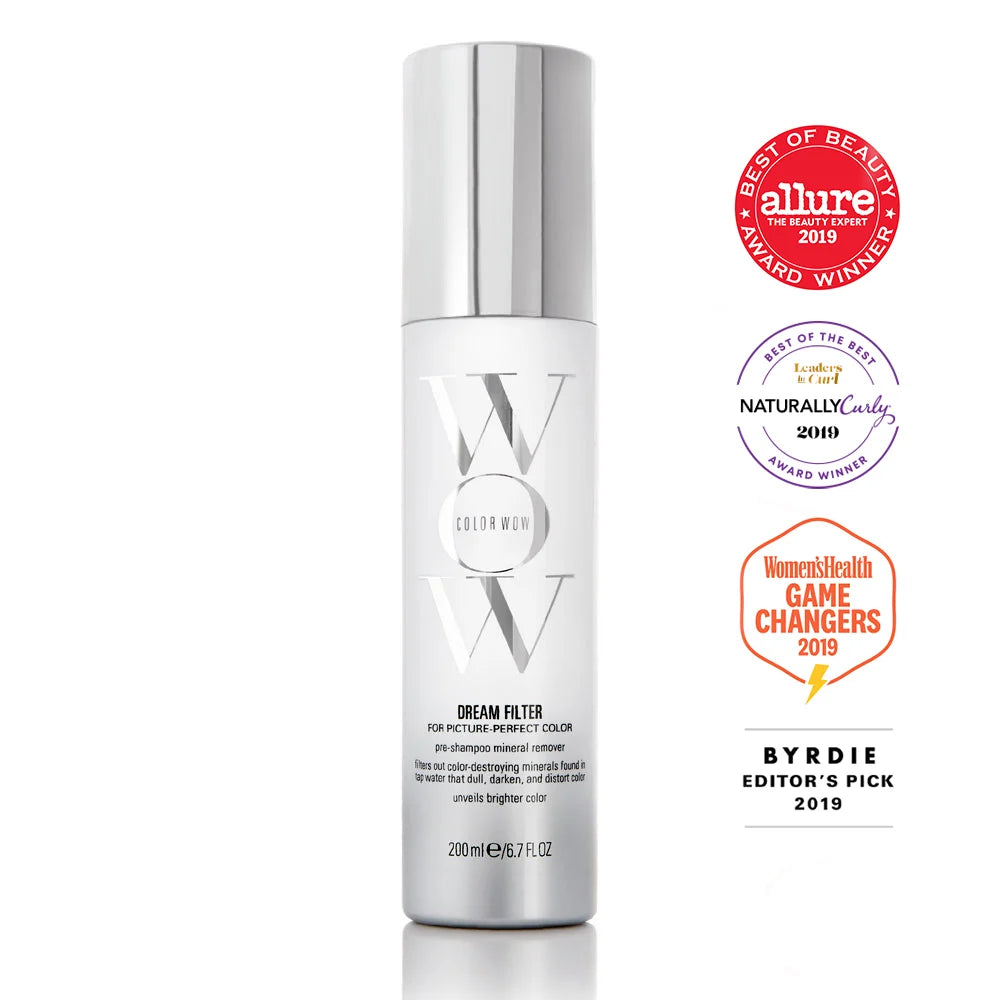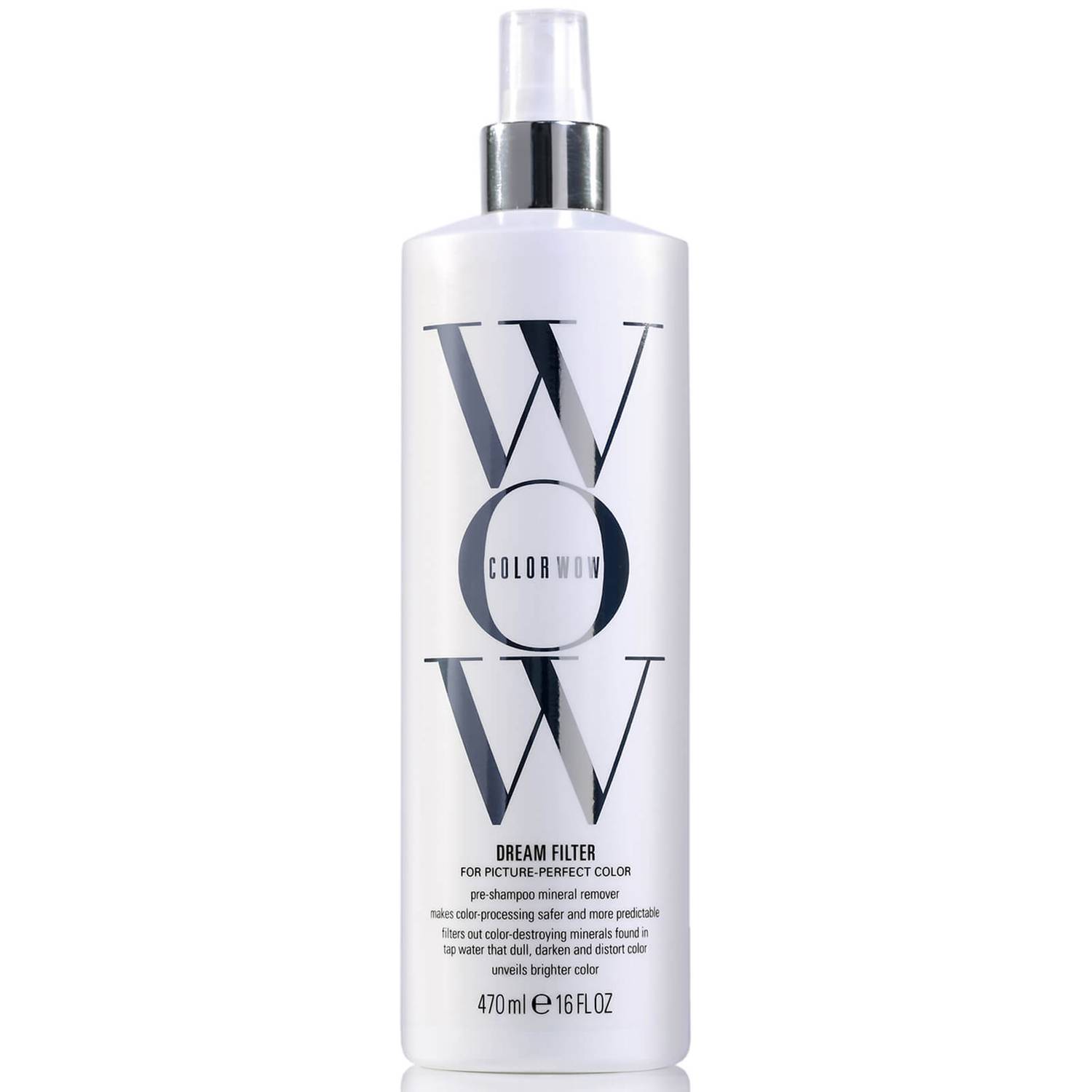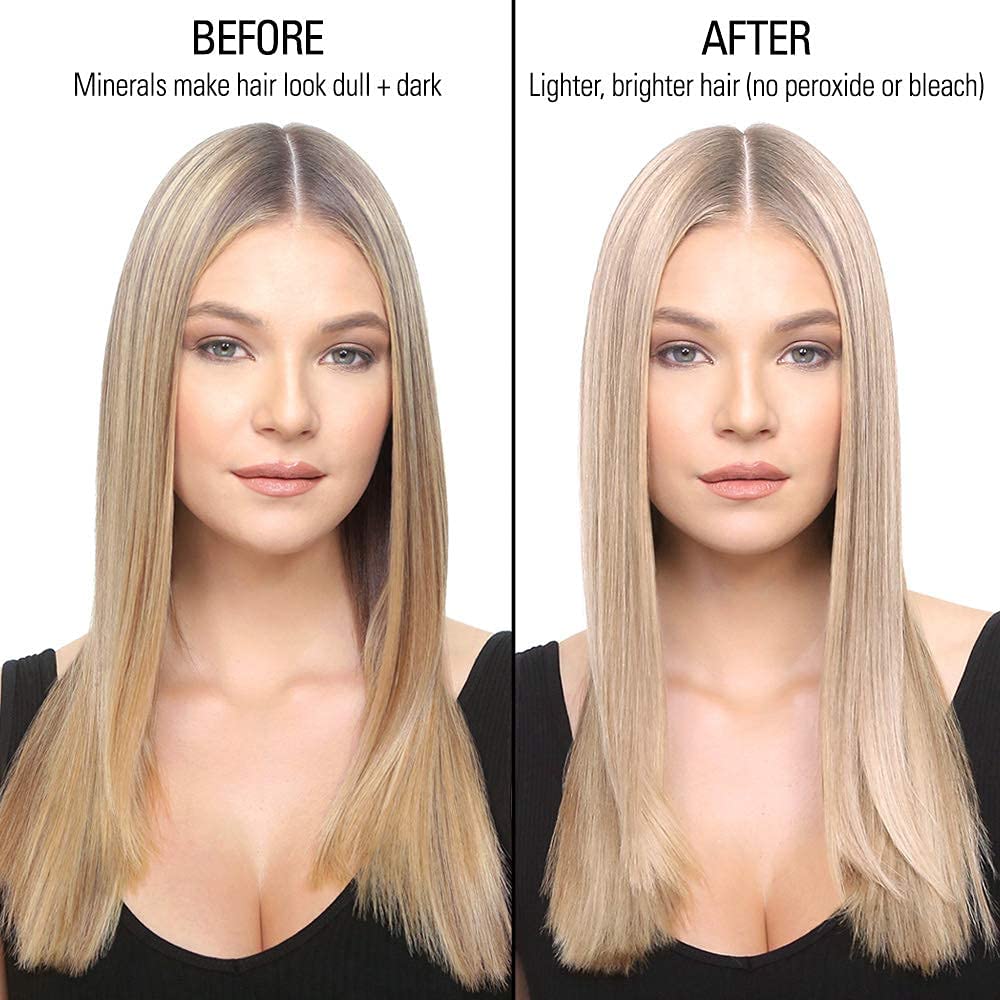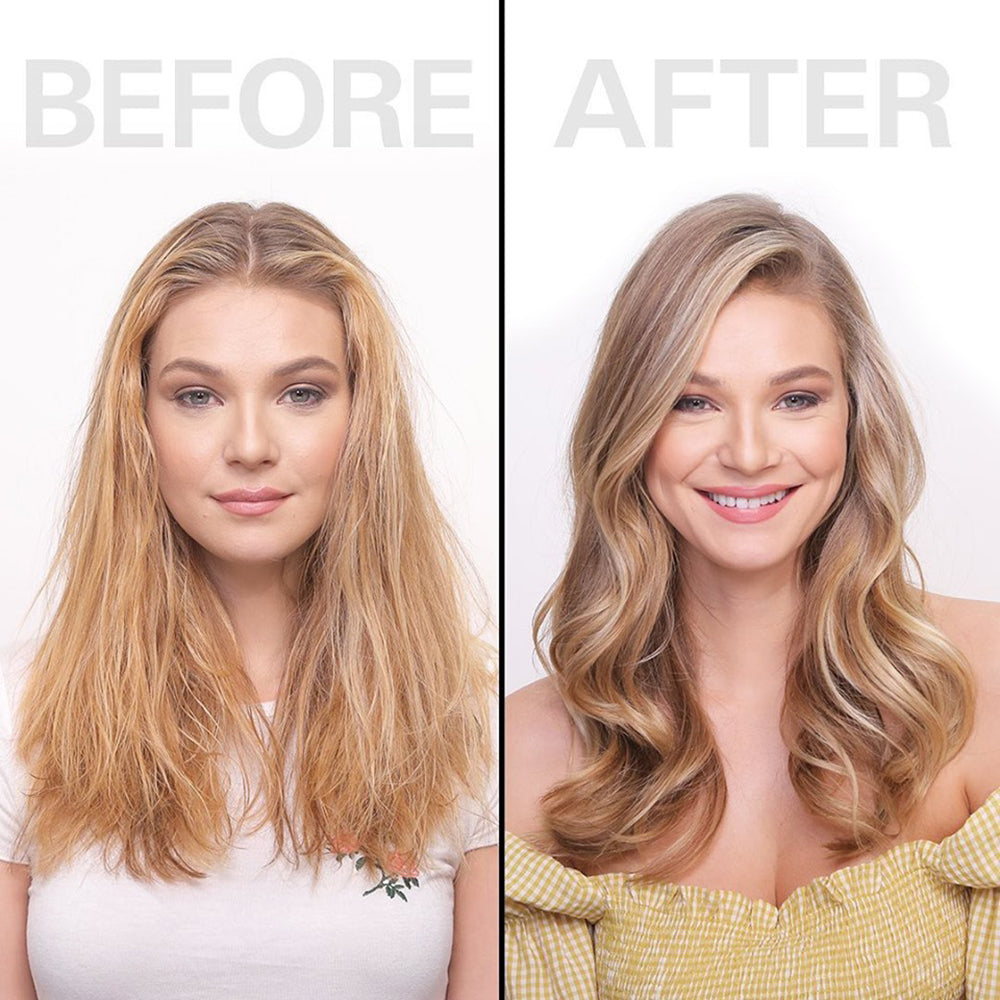 Pre-Shampoo Mineral Remover
Color Wow Dream Filter is a detox spray that removes dulling mineral and pollutant buildup, revealing lighter brighter colour instantly.
No peroxide, no dyes.
Best For: Anyone who has hard water or well water, or swims in chlorinated pools. If you have blonde, grey, or white natural or colour-treated hair. If you have any shade of colour-treated hair that looks orange, brassy, greenish. If you have coarse, stiff, dull, unresponsive hair. Before colour processing.
No heat, no cap, no messy mixing! Ground-breaking pre-shampoo spray combines two molecular filters and two polymeric filters to work like a magnet. Safe, non-harsh, non-stripping formula gently extracts calcium, magnesium, copper, iron, manganese, aluminum and chlorine deposits that build up in your hair from hard water, well water, and pool water in under 3 minutes.

⭐️ Gentle treatment works in under 3 minutes

⭐️ Removes minerals (found in well water/hard water) that darken and distort your colour

⭐️ Leaves hair softer, silkier, brighter

⭐️ No sulphates, cruelty-free, gluten-free, vegan

⭐️ Gentle formula for healthier hair and scalp
Apply to dry hair before shampooing. Spray evenly to saturate hair thoroughly. Wait 1-3 minutes, then shampoo. For best results, use Color Wow Color Security Shampoo and Color Security Conditioner.
Aqua/Water, Acrylic Acid/Acrylamidomethyl Propane Sulfonic Acid Copolymer, Cocoamidopropyl Hydroxysultaine, Sodium Polystyrene Sulfonate, Glycerin, Phenoxyethanol, Tetrasodium Glutamate Diacetate, Ethylhexylglycerin, Sodium Phytate FORMULA #308-1
Share