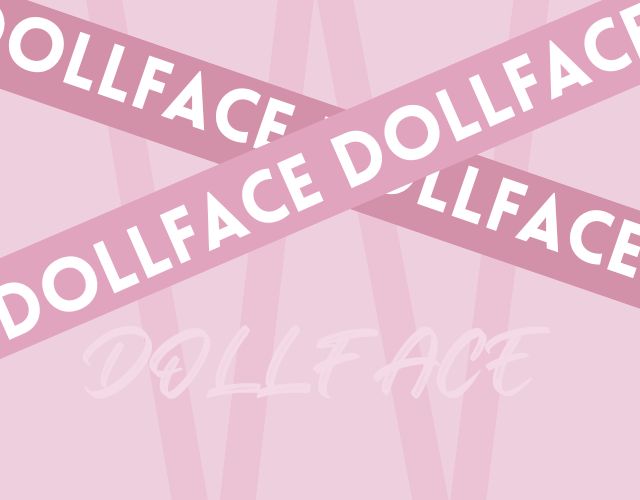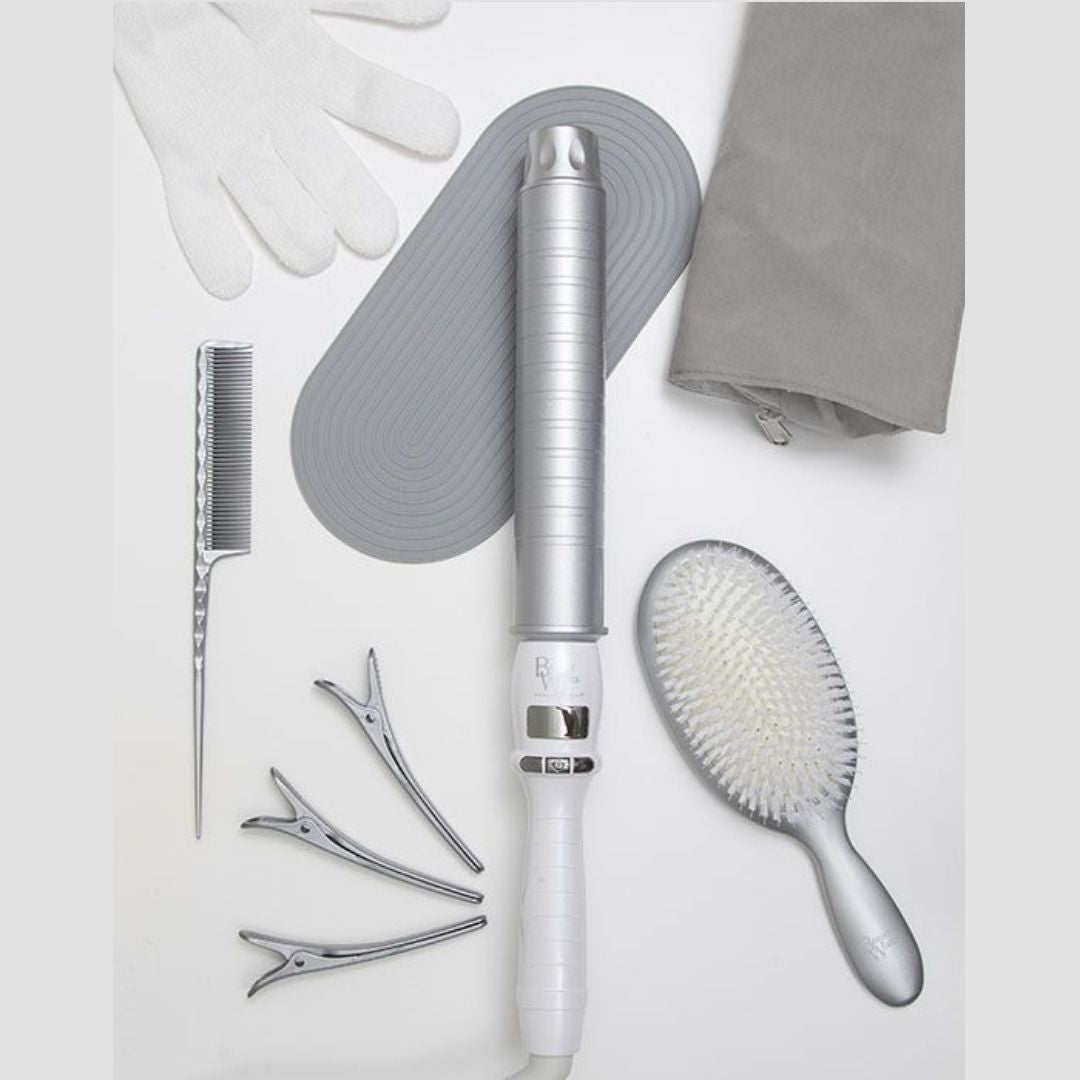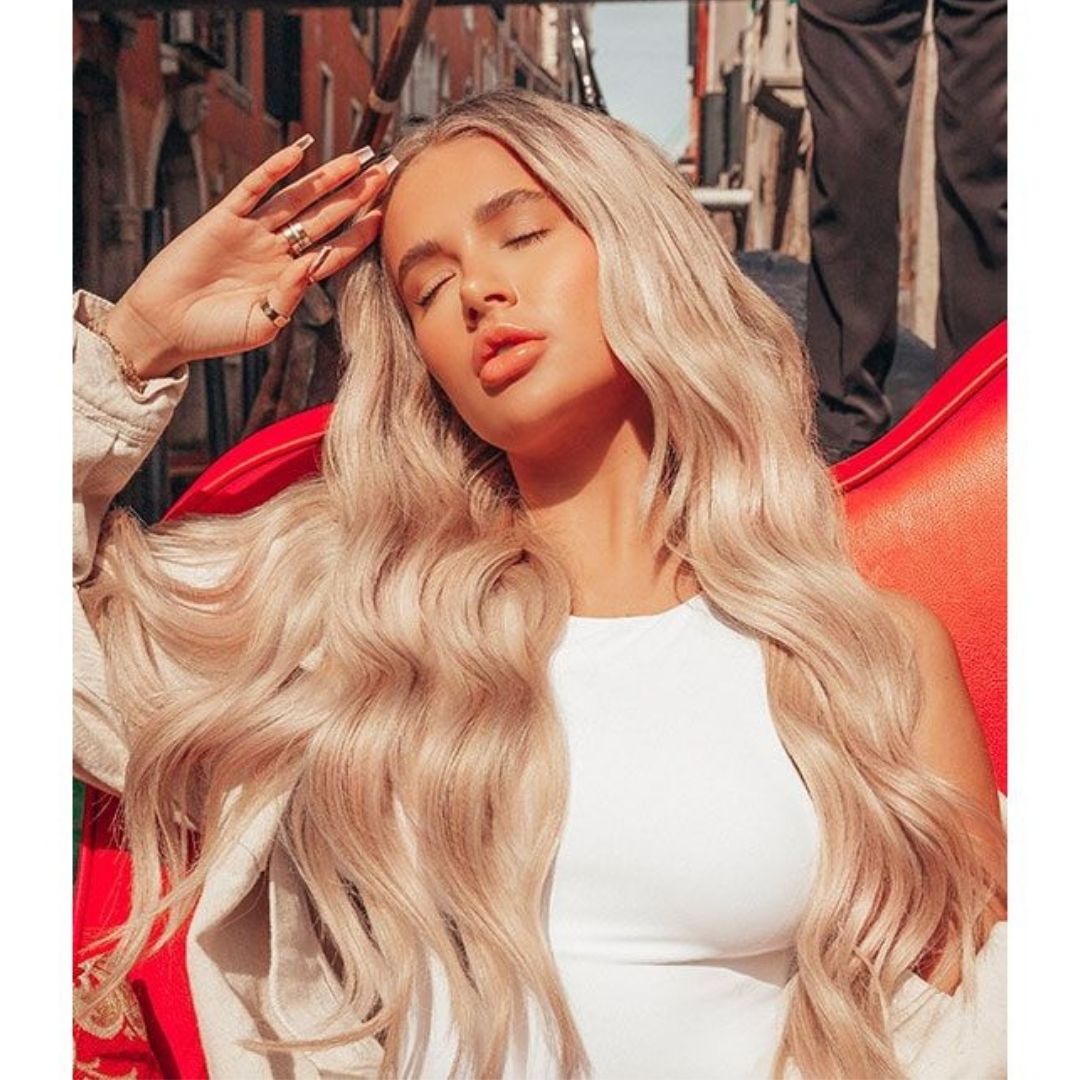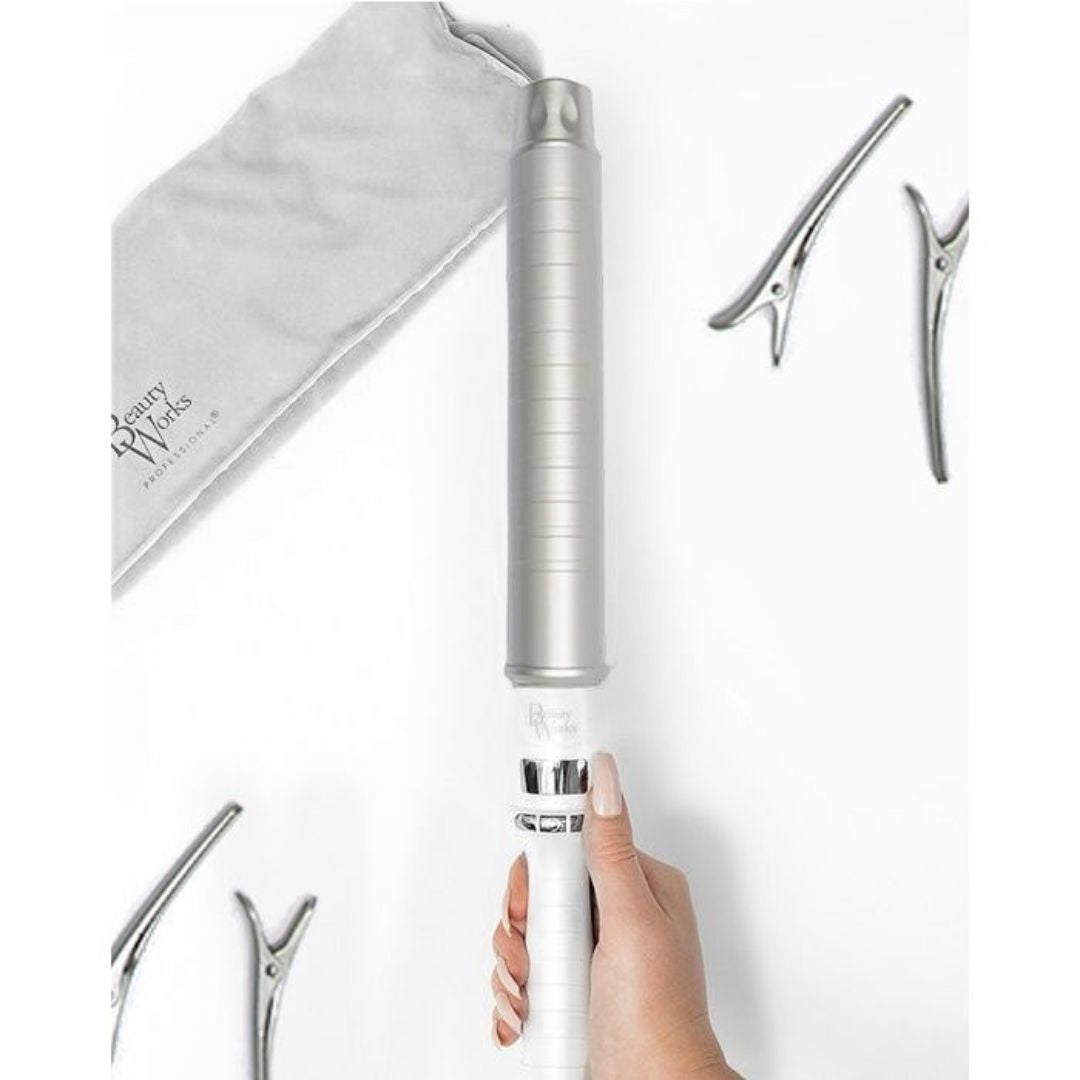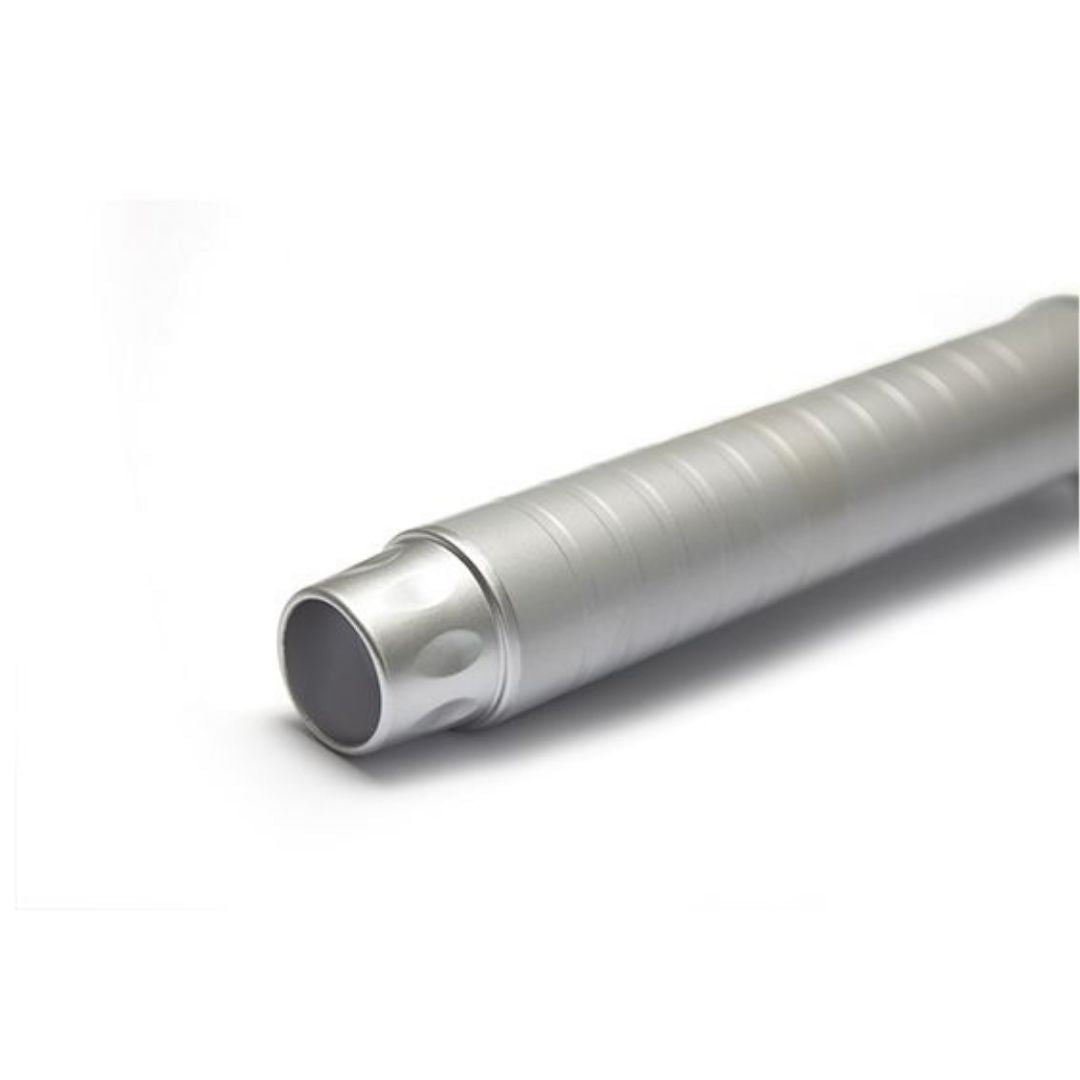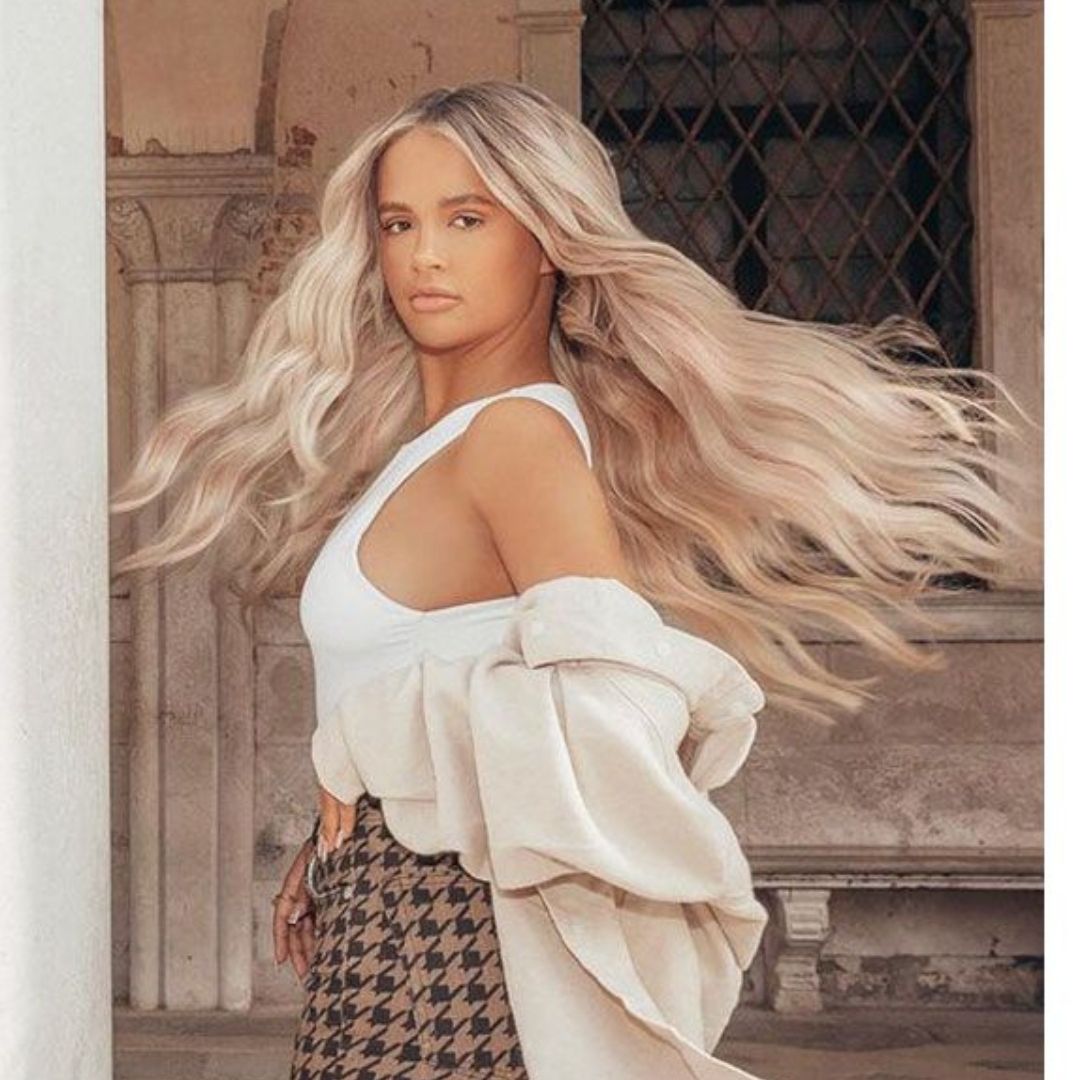 Beauty Works X Molly-Mae Curl Kit Volume 2
Discover the secret to volume hair from home with the new Beauty Works X Molly-Mae Curl Kit Volume 2.
This limited edition Platinum Edition Curl Kit contains a 38mm, extra-long, frosted barrel curling wand - perfect for achieving an effortless, salon-worthy blow-dry effect from home.
This limited-edition collaboration with Molly-Mae Hague contains the exclusive Beauty Works x Molly-Mae 38mm Platinum Styler featuring a frosted barrel in matte silver. Create soft, loose salon-inspired curls with the 38mm Platinum Styler, a ceramic curling wand with an extra-long barrel, specially designed for long hair. The barrel length is 18.5cm.
The long barrel is coated in ceramic to help seal the cuticle, prevent frizz and enhance shine, and its longer length ensures even the very ends of your hair are heated to create effortlessly balanced curls. With an adjustable temperature (80-220°C), the curling wand will create effortless, soft c
Curls on all hair lengths.
Prep the hair with the Platinum Paddle Brush to remove tangles before styling and set your curls with the ten sectioning clips provided. Section your part and dress out the finished curls with the pin tail comb, Molly loves a super side-swept part for this look, to create extra volume.
⭐️ Barrel length is 18.5cm

⭐️ Adjustable temperature (80-220°C)

⭐️ Ceramic coated barrel

⭐️ UK electrical plug.
⭐️ 1 x Curling Wand

⭐️ 1 x Extra-large, vegan Platinum Paddle Brush to prep your hair before styling

⭐️ 10 x Sectioning clips to prep and set curls

⭐️ 1 x Pintail comb to find your perfect parting and dress your finished waves.

⭐️ 1 x Carry case

⭐️ 1 x Heat mat

Please note: Carry case is not heat resistant.


⭐️ To achieve dreamy, waves, you'll need to first prep your mane, spritz some heat protection spray evenly throughout the hair.

⭐️ Beginning at one side of your head (at eyebrow-height), take one section at a time and wrap around the barrel, away from your face.

⭐️ Hold in place for a couple of seconds. Remember - the tightness of the curl depends on the width and thickness of your sections.

⭐️ Continue curling, alternating in opposite directions, again holding for a couple of seconds.

⭐️ Repeat process throughout the whole head.

⭐️ Once you have curled all of your tresses, it's time to set your hair with your favourite styling products, use a soft hair spray or texturising spray to hold the style.

⭐️ Depending on the finish you want, allow your waves to cool and gently use your fingers to separate.
Curl the hair away from your face for the first few sections on each side, then begin alternating the curl in opposite directions. This adds more texture and makes the style more effortless.

Taking smaller sections will create a tighter curl pattern, and larger sections will create a looser curl pattern. Experiment with the size of your sections until you find the perfect curl size for you!
Share