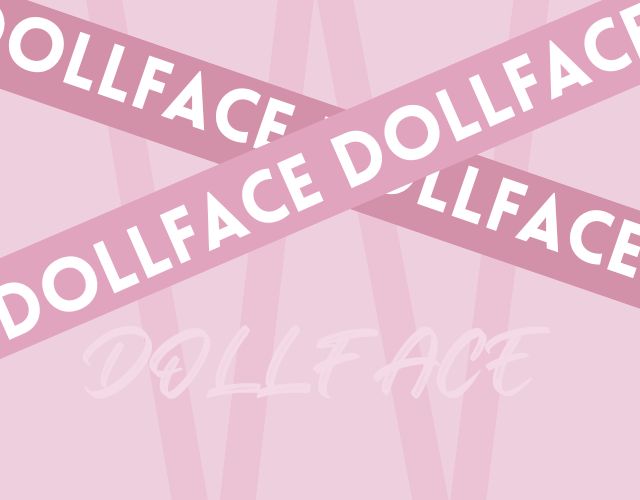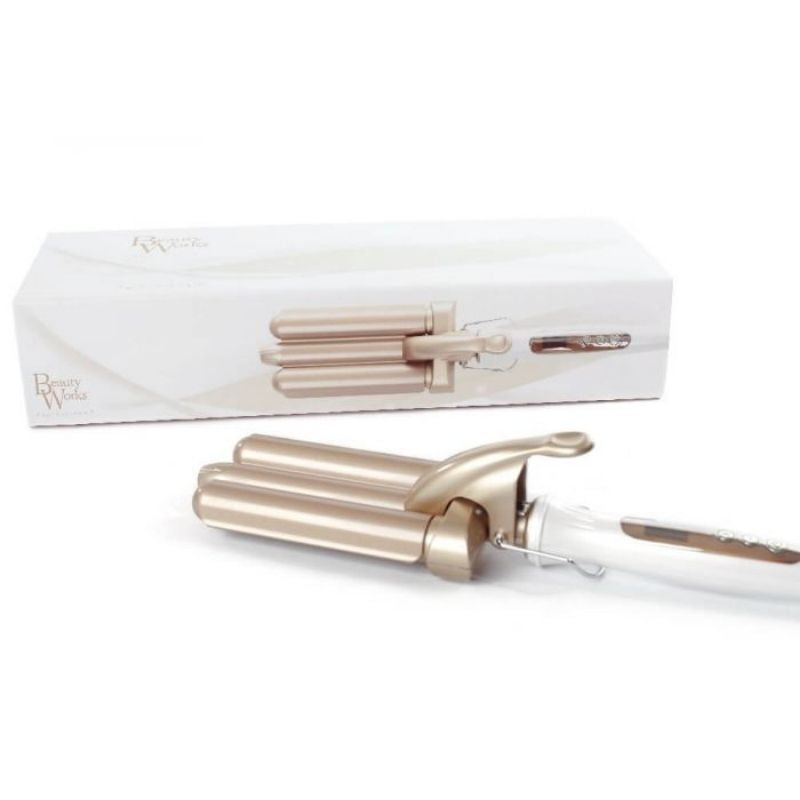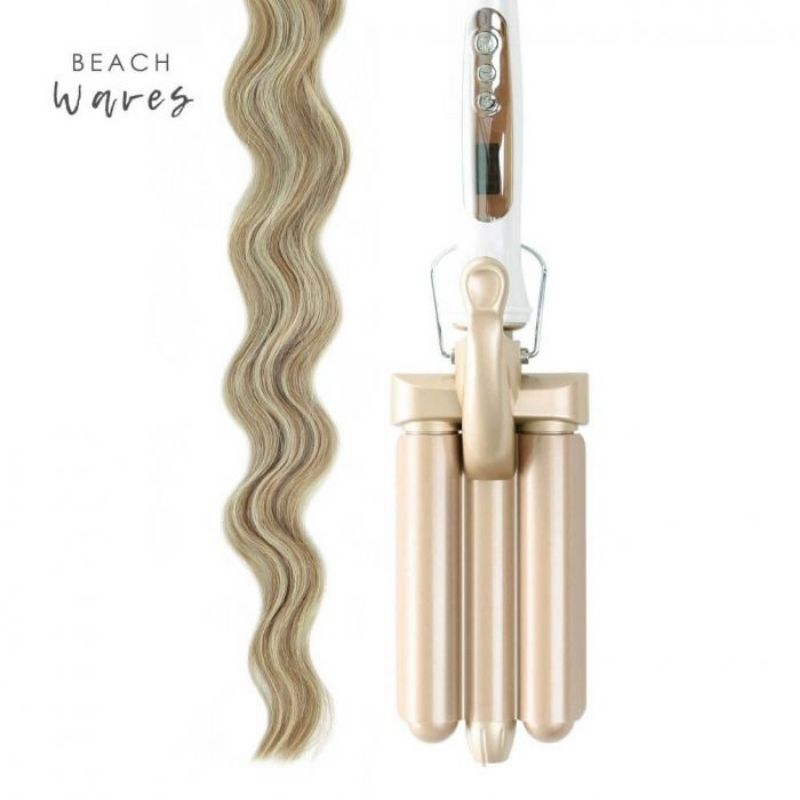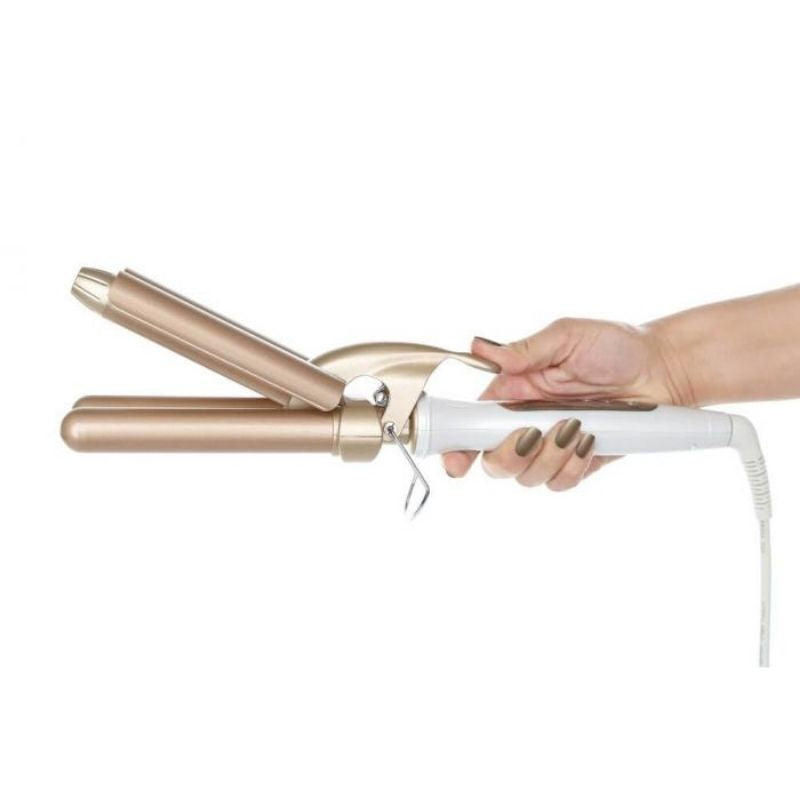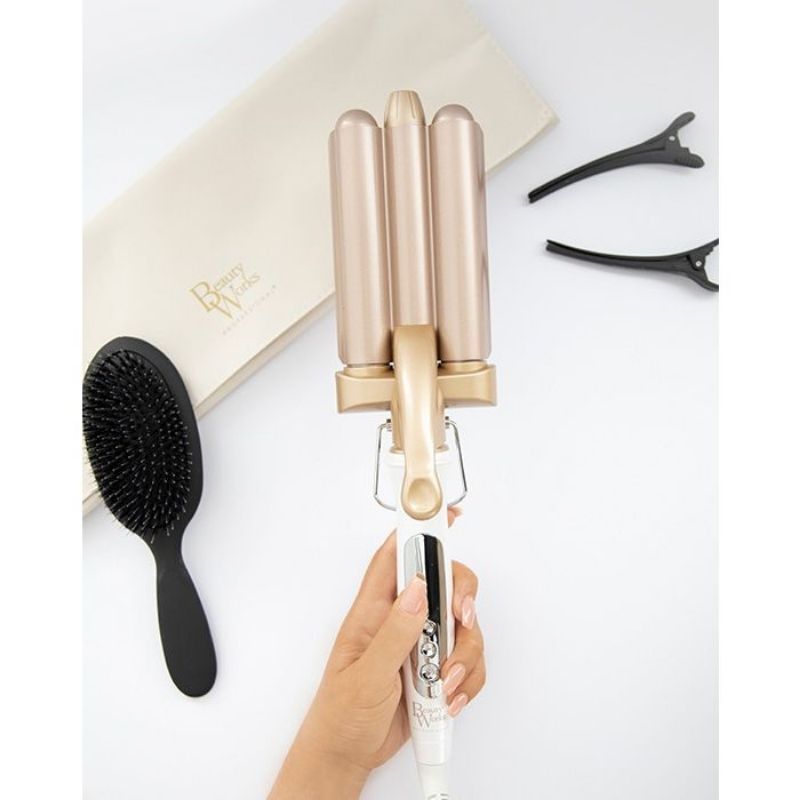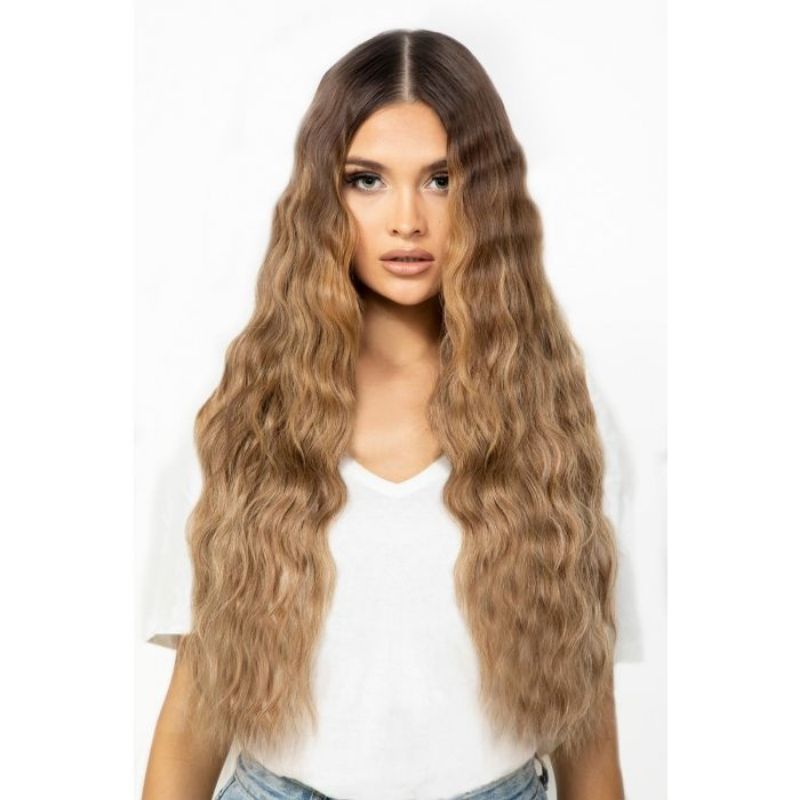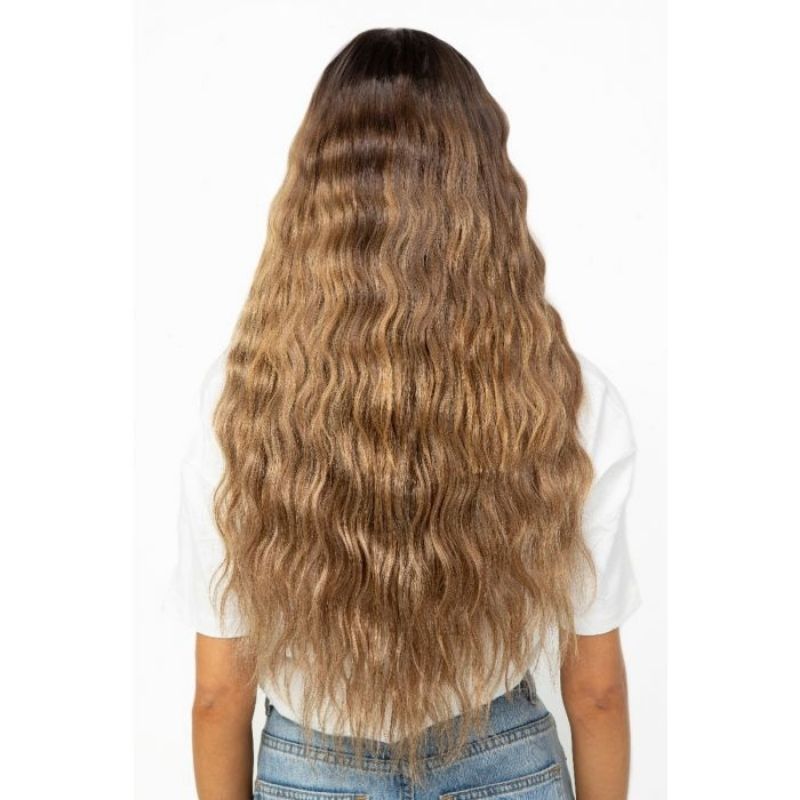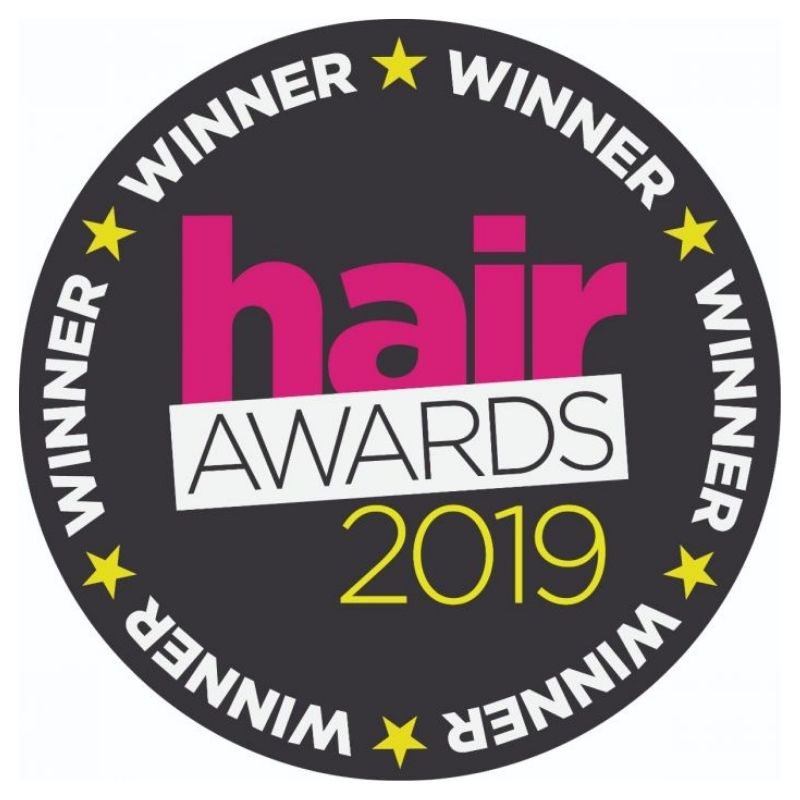 Achieve tousled tresses with the Beauty Works Waver, a three-barrel hair waver that creates mermaid-inspired waves. 
The triple barrel design creates S-shaped, beachy waves on all hair lengths, and reaches temperature in 60 seconds for quick and easy styling. 

The ceramic-coated barrels seal the cuticle to prevent frizz and inspire mirror-like shine. Programmed with an adjustable temperature of 80-220°C to suit your hair type. Complete with a white and gold heat-resistant carry case and protective glove. Expect gorgeous beach-bound tresses.

 Designed specifically for hair extensions and longer hair types.
⭐️ Ceramic Coating - Ceramic coated barrels seal the cuticle to produce shiny, frizz-free results.

⭐️ Temperature Control - 80-220°C. Adjust temperature control for consistent, healthy results to suit every hair type. Heats up within 60 seconds.

⭐️ Triple Barrel - This three-barrel waver makes styling super-fast and transforms your hair for instant 's-shape' beach waves. Complete with carry case, ideal for storing, as well as for use when you're on the go. Each barrel is 21mm in diameter.

⭐️ Complete with a carry case, ideal for storing, as well as for use when you're on the go.

⭐️ UK electrical plug.

⭐️ Multi-voltage for worldwide use.


⭐️ Before you start, make sure you use a heat protection spray, spritz throughout your mane.

⭐️ Taking small sections of the hair at a time, clamp the tool near the root (you can decide how high up you want the curl to start).

⭐️ Hold for up to 10 seconds depending on how defined you want the curl to be, then release.

⭐️ Move the tool further down the same section and clamp again until it's all waved. (For a more modern, casual vibe, leave the ends straight).

⭐️ Continue this process on your entire head until you have a wavy, tousled texture.

⭐️ Once you have curled all of your tresses, it's time to give them that undone, beachy vibe! So grab a wide-tooth comb and comb through your strands to loosen them.

⭐️Finish with a texturising spray, ideal for lending that mermaid finish.


Use a texturising spray before styling to mimic salt-soaked tresses' effect and add dimension to softer hair, creating a more authentic beachy look.

Instead of curling hair all the way to the ends, leave a couple of inches free at the tips to create a modern finish.


Share