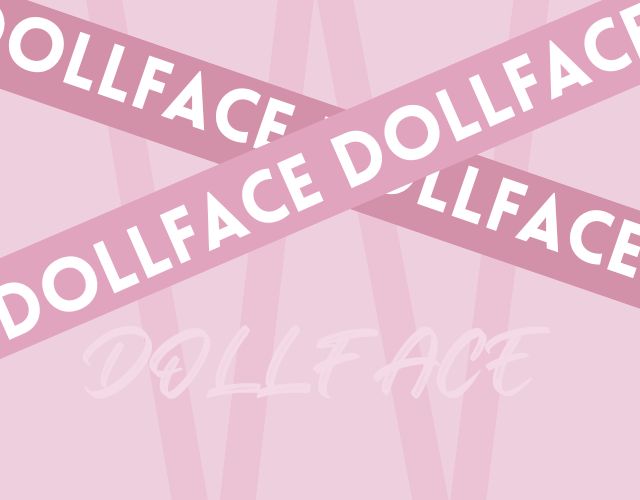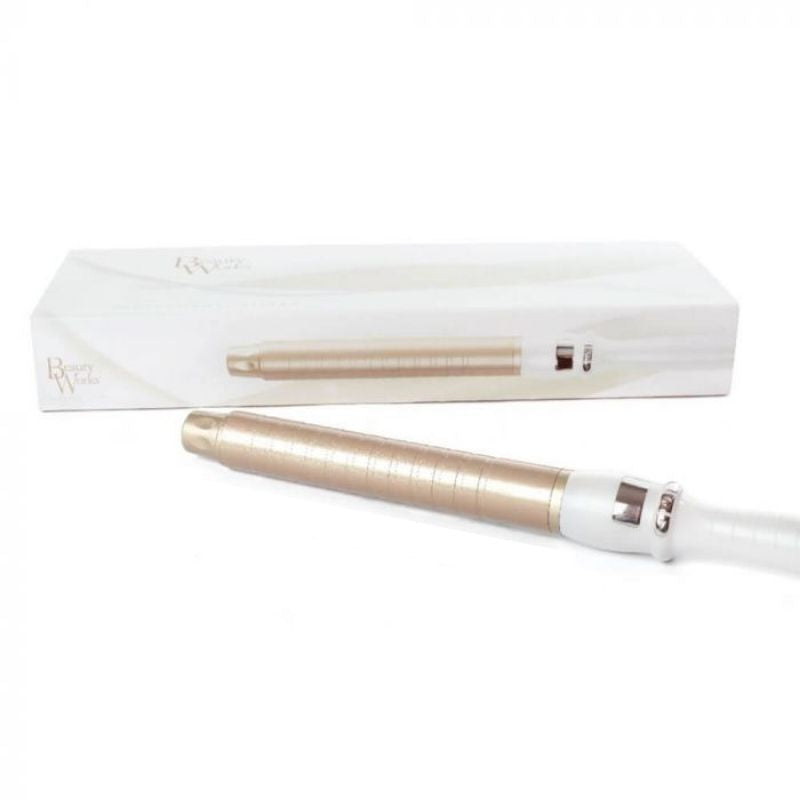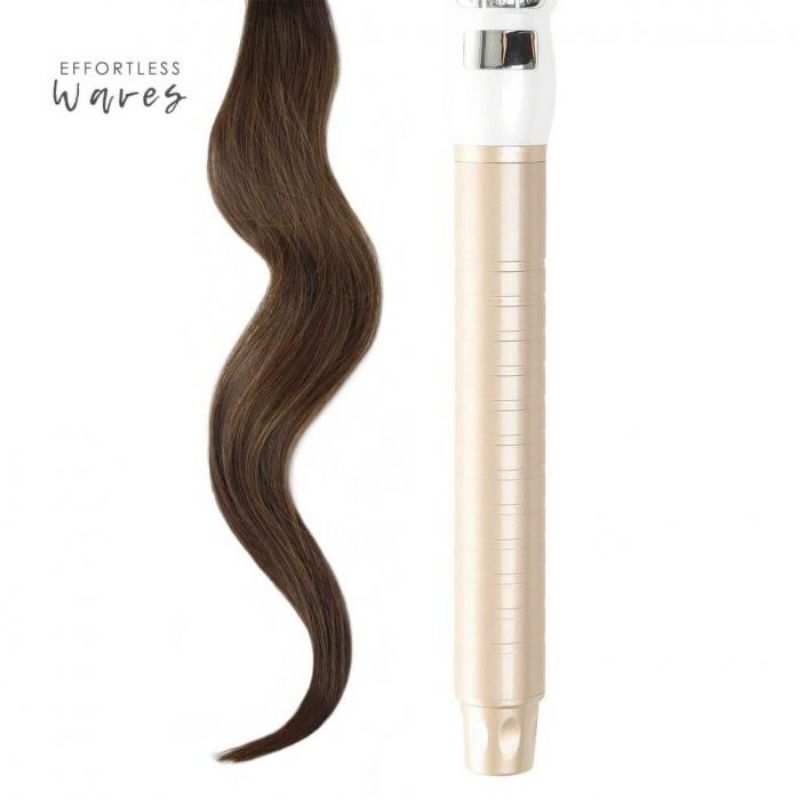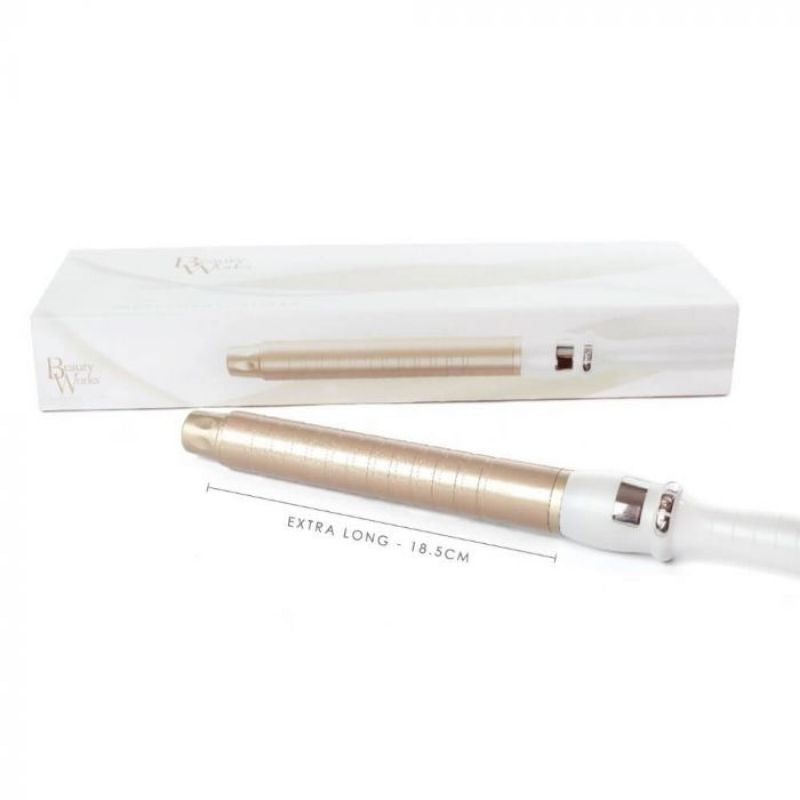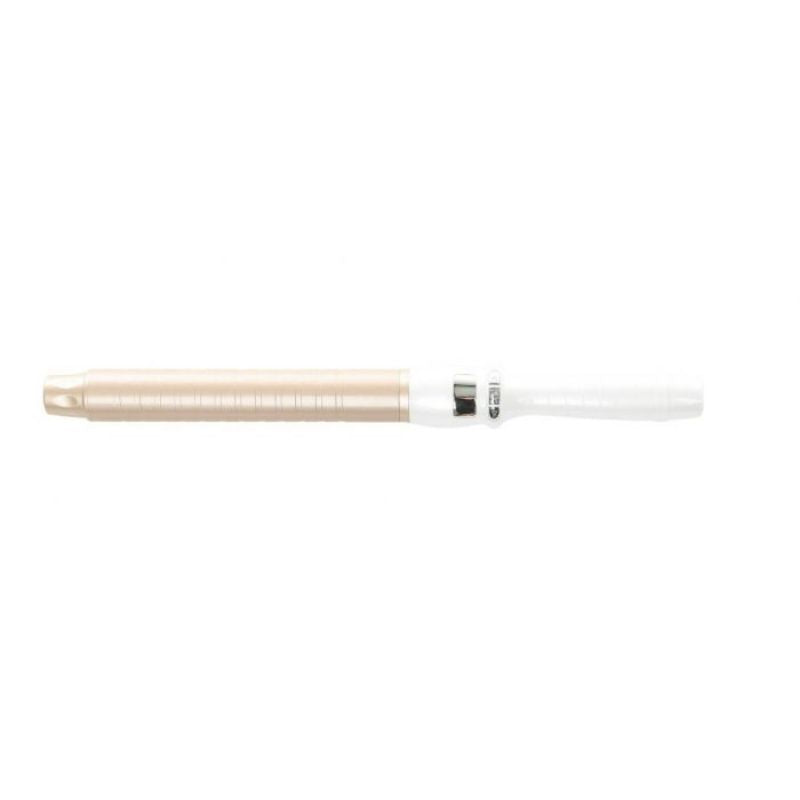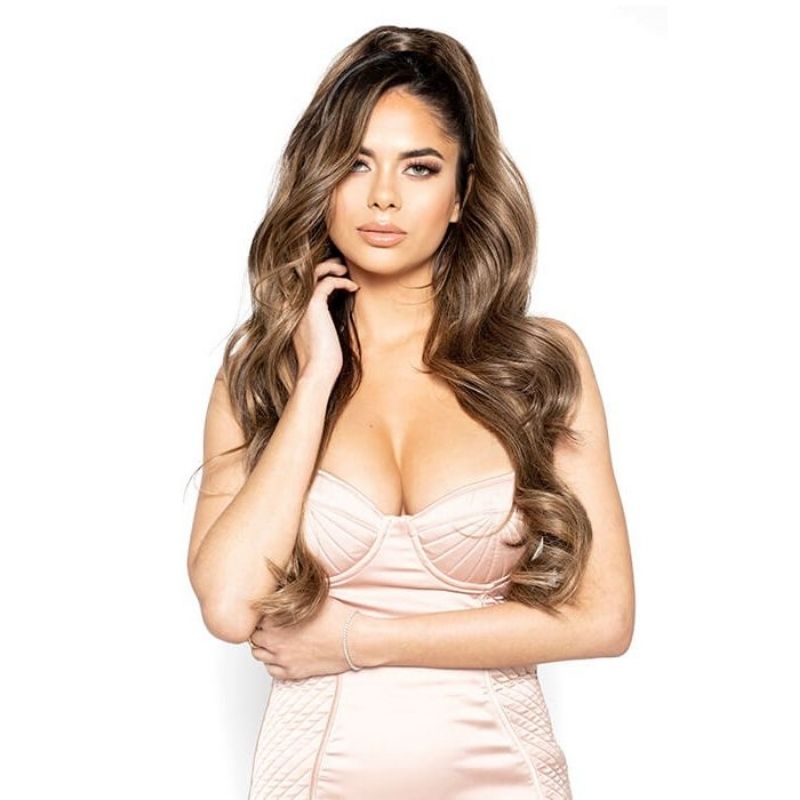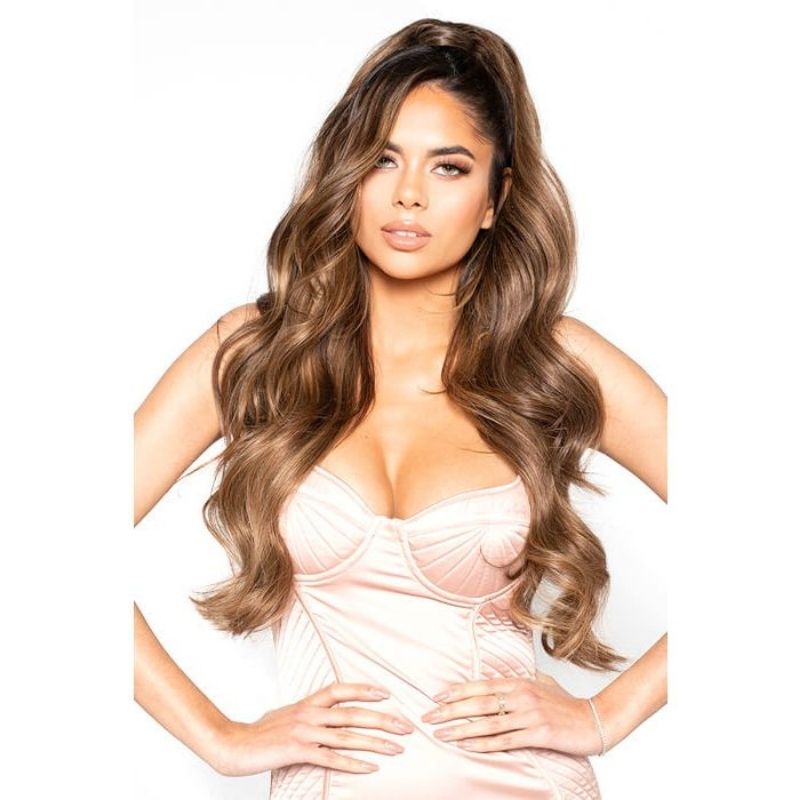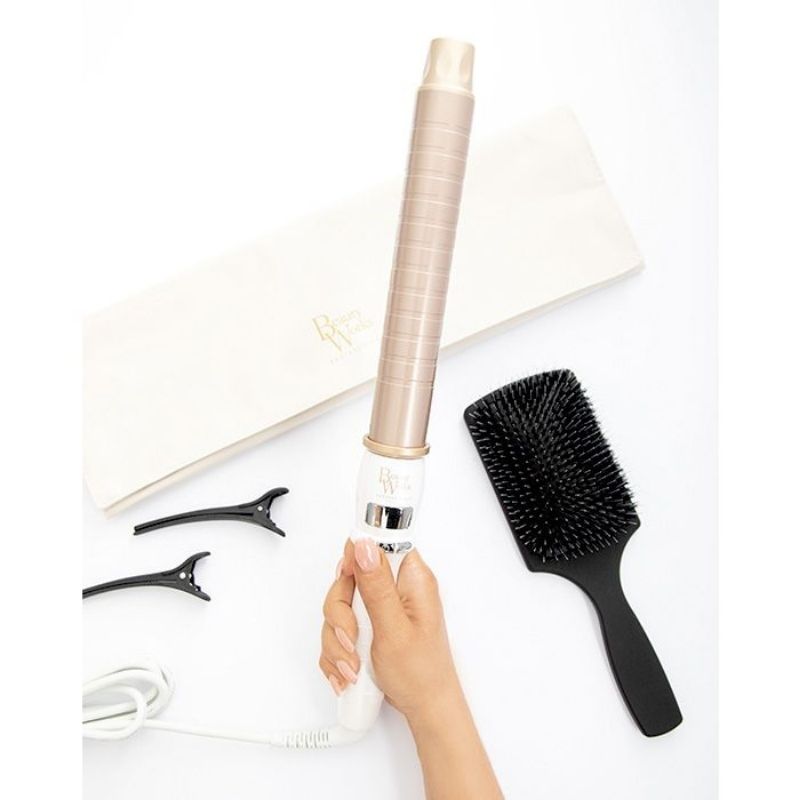 Beauty Works Professional Styler
Create Hollywood-inspired waves or soft, touchable curls with the Beauty Works Professional Styler, a ceramic curling wand with an extra-long barrel, specially designed for long hair and extensions.
The long barrel from Beauty Works is coated in ceramic to help seal the cuticle, prevent frizz and enhance shine, and its longer length ensures even the very end of the hair is heated to create effortlessly balanced curls. 
With an adjustable temperature (80-220°C) Complete with a white and gold carry case and protective glove.
⭐️ Ceramic Coating - Ceramic coated barrels seal the cuticle to produce shiny, frizz-free results.

⭐️ Temperature Control - 80-220°C. Adjust temperature control for consistent, healthy results to suit every hair type. Heats up within 60 seconds.

⭐️ Extra Long Barrel - Specifically designed for long hair, it heats the hair to the ends with a straight barrel that creates evenly balanced waves.

⭐️ Barrel Length - 18.5cm

⭐️ Barrel Width - 32mm


⭐️ Complete with carry case, ideal for storing, as well as for use when you're on the go.

⭐️ Comes with a protective glove which shields your hand whilst styling.

⭐️ UK electrical plug.

⭐️ Multi-voltage for worldwide use.


⭐️ To achieve dreamy, waves, you'll need to first prep your mane, spritz some heat protection spray evenly throughout the hair.

⭐️ Beginning at one side of your head (at eyebrow-height), take one section at a time and wrap around the barrel, away from your face.

⭐️ Hold in place for a couple of seconds. Remember - the tightness of the curl depends on the width and thickness of your sections.

⭐️ Continue curling, alternating in opposite directions, again holding for a couple of seconds.

⭐️ Repeat process throughout the whole head.

⭐️ Once you have curled all of your tresses, it's time to set your hair with your favourite styling products, use a soft hair spray or texturising spray to hold the style.

⭐️ Depending on the finish you want, allow your waves to cool and gently use your fingers to separate.


Curl the hair away from your face for the first few sections on each side, then begin alternating the curl in opposite directions. This adds more texture and makes the style more effortless.

Taking smaller sections will create a tighter curl pattern, and larger sections will create a looser curl pattern. Experiment with the size of your sections until you find the perfect curl size for you!
Share