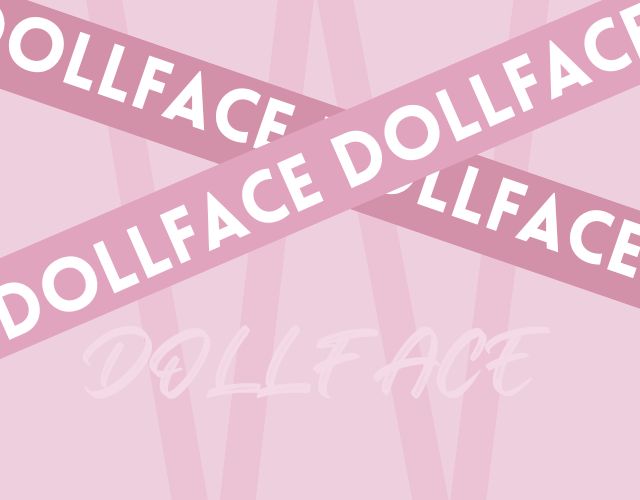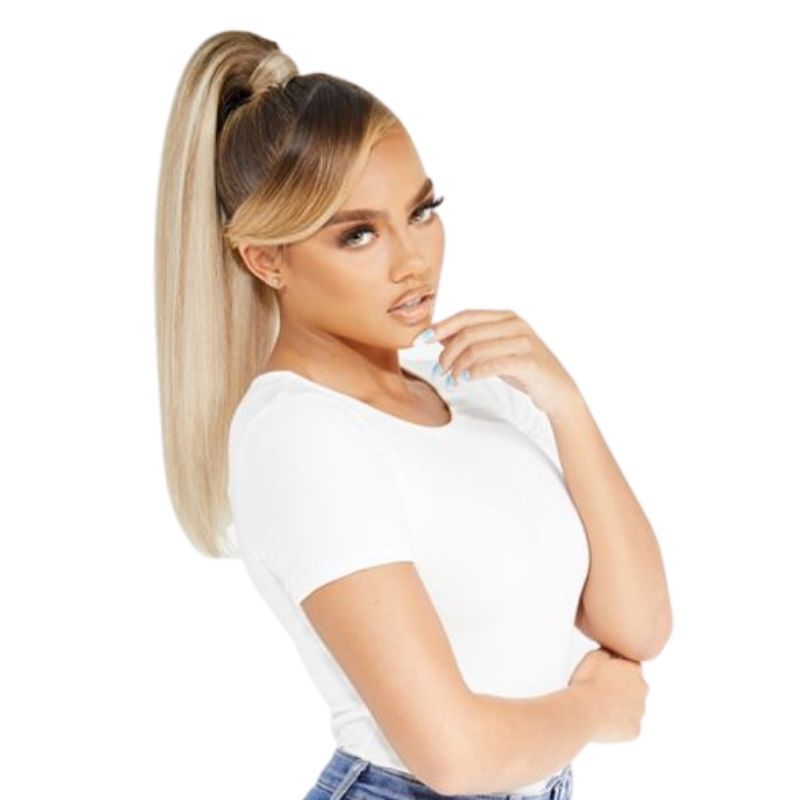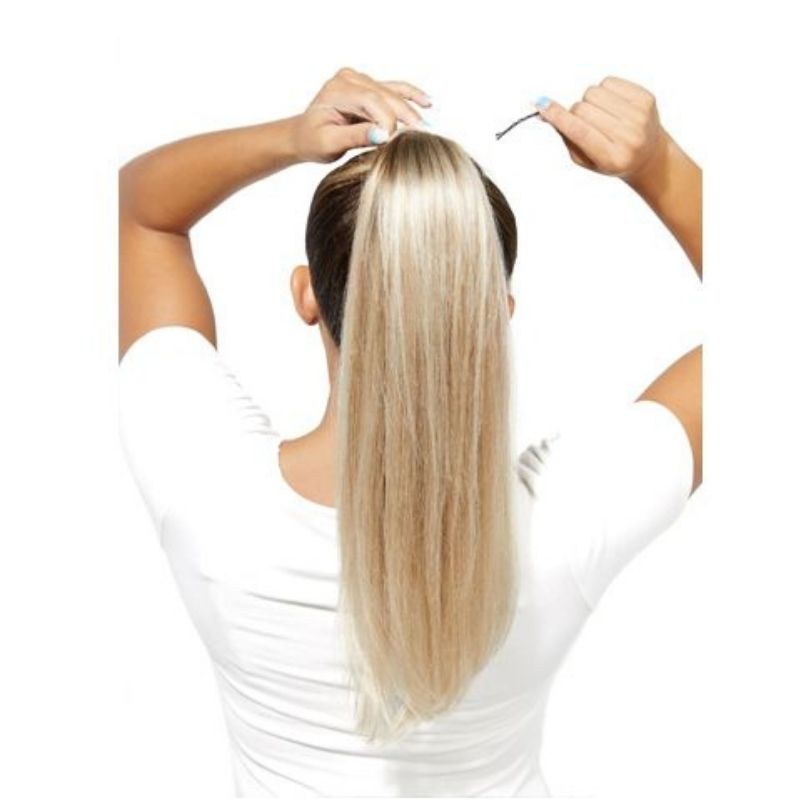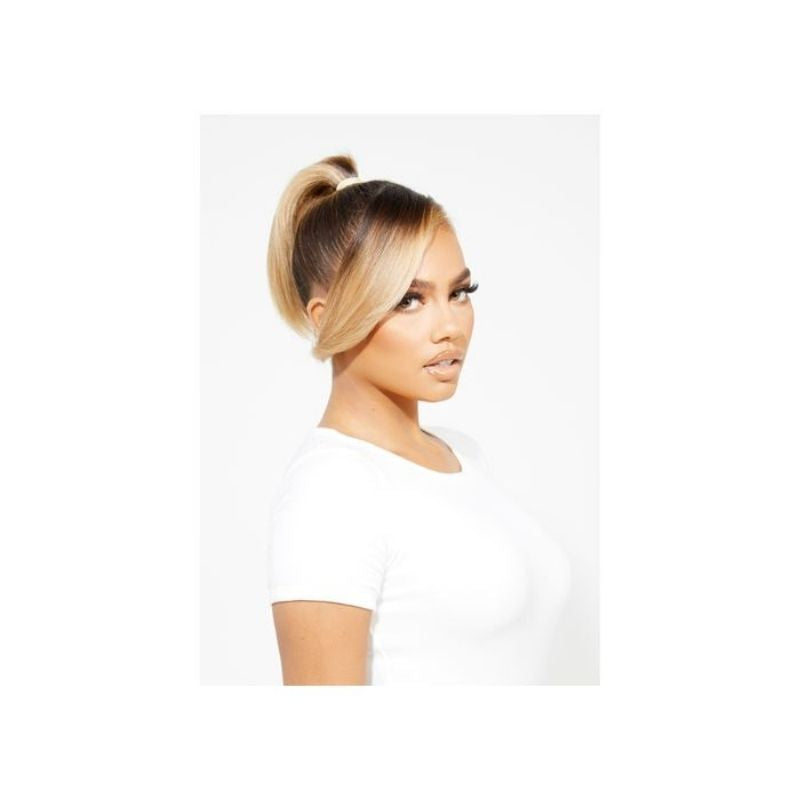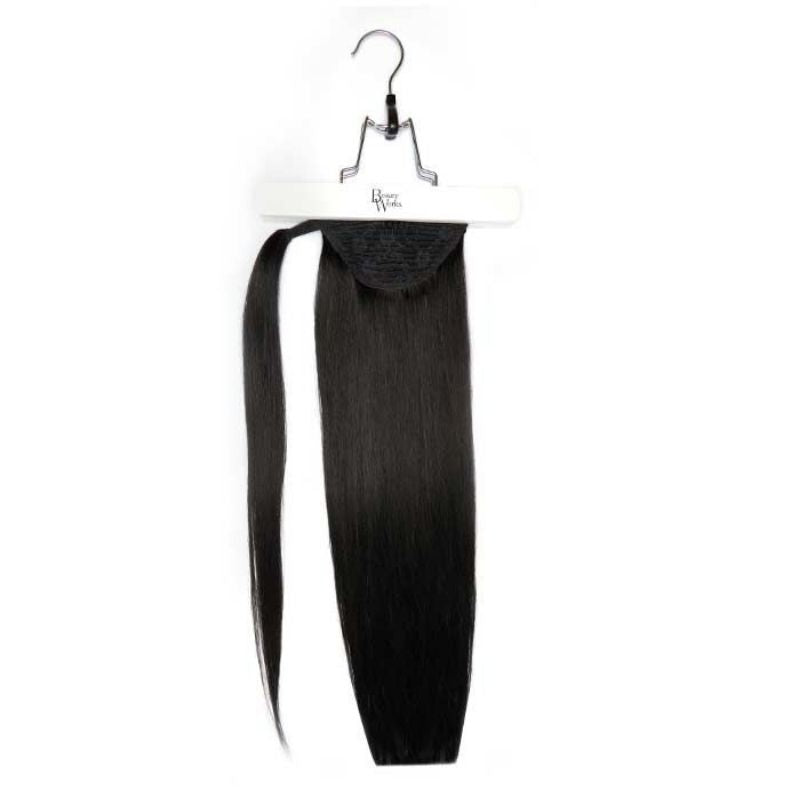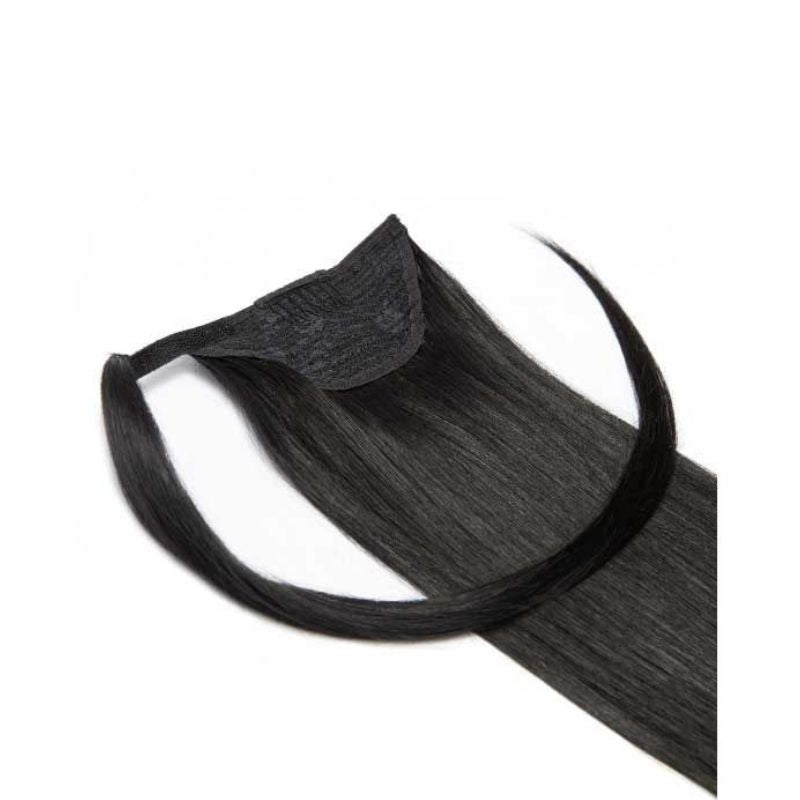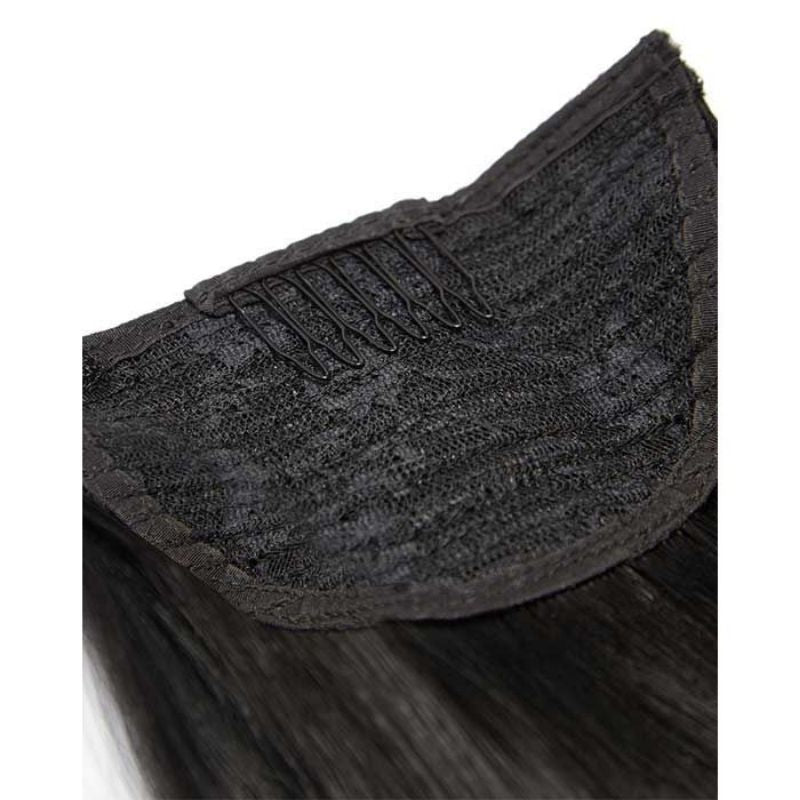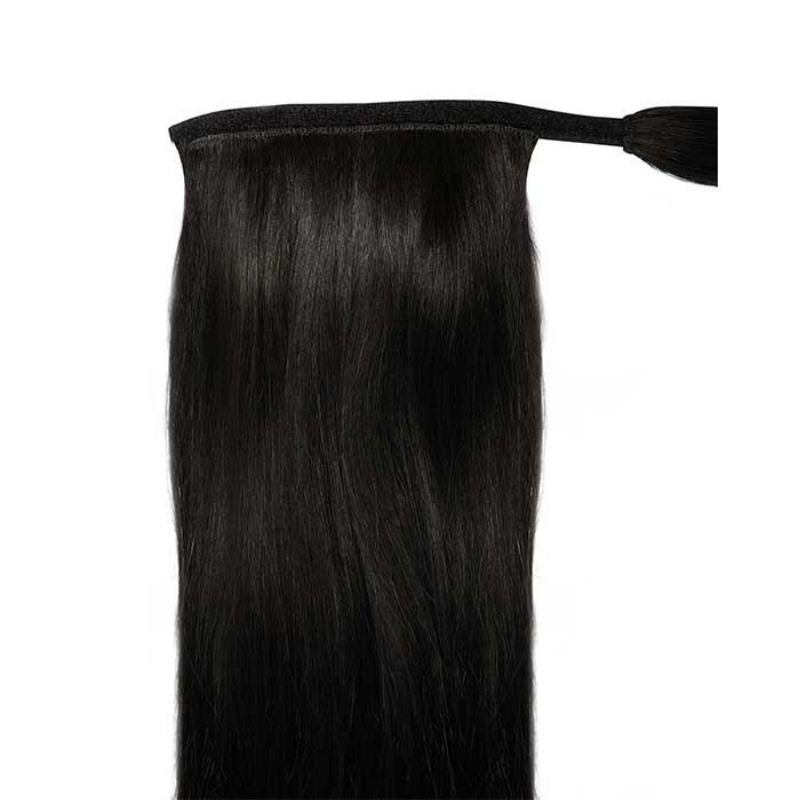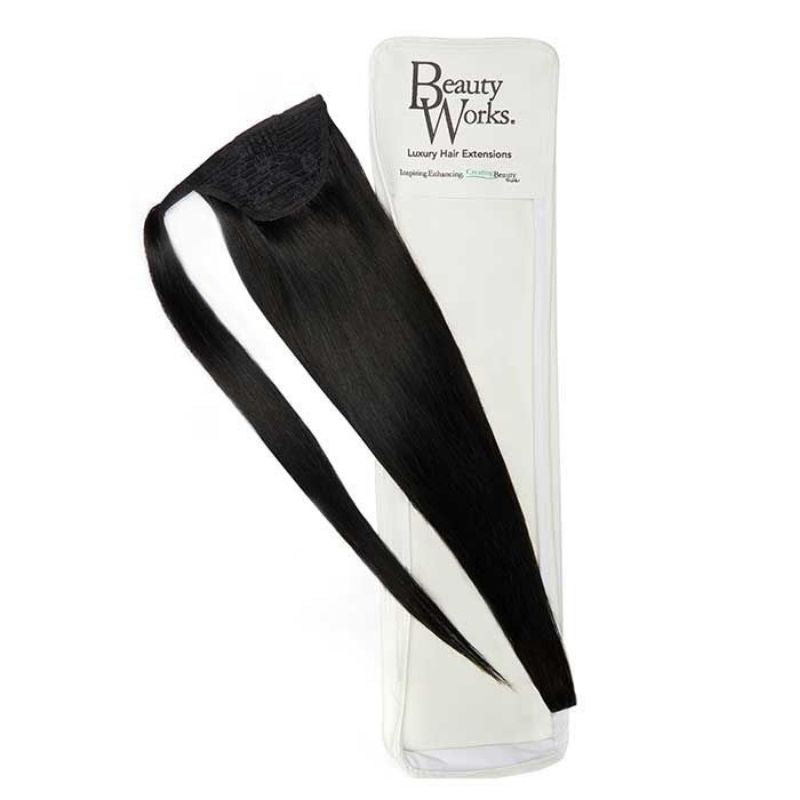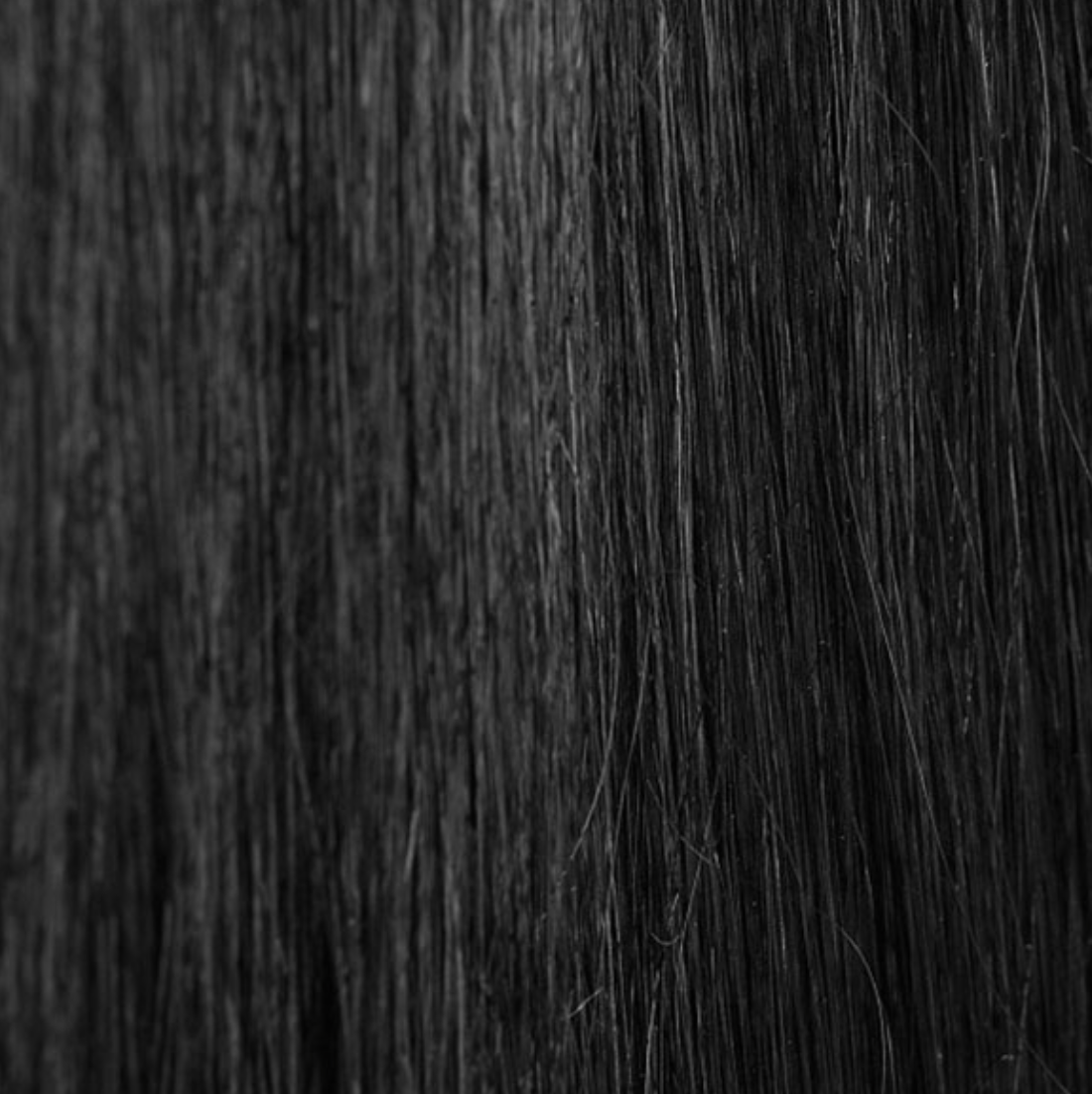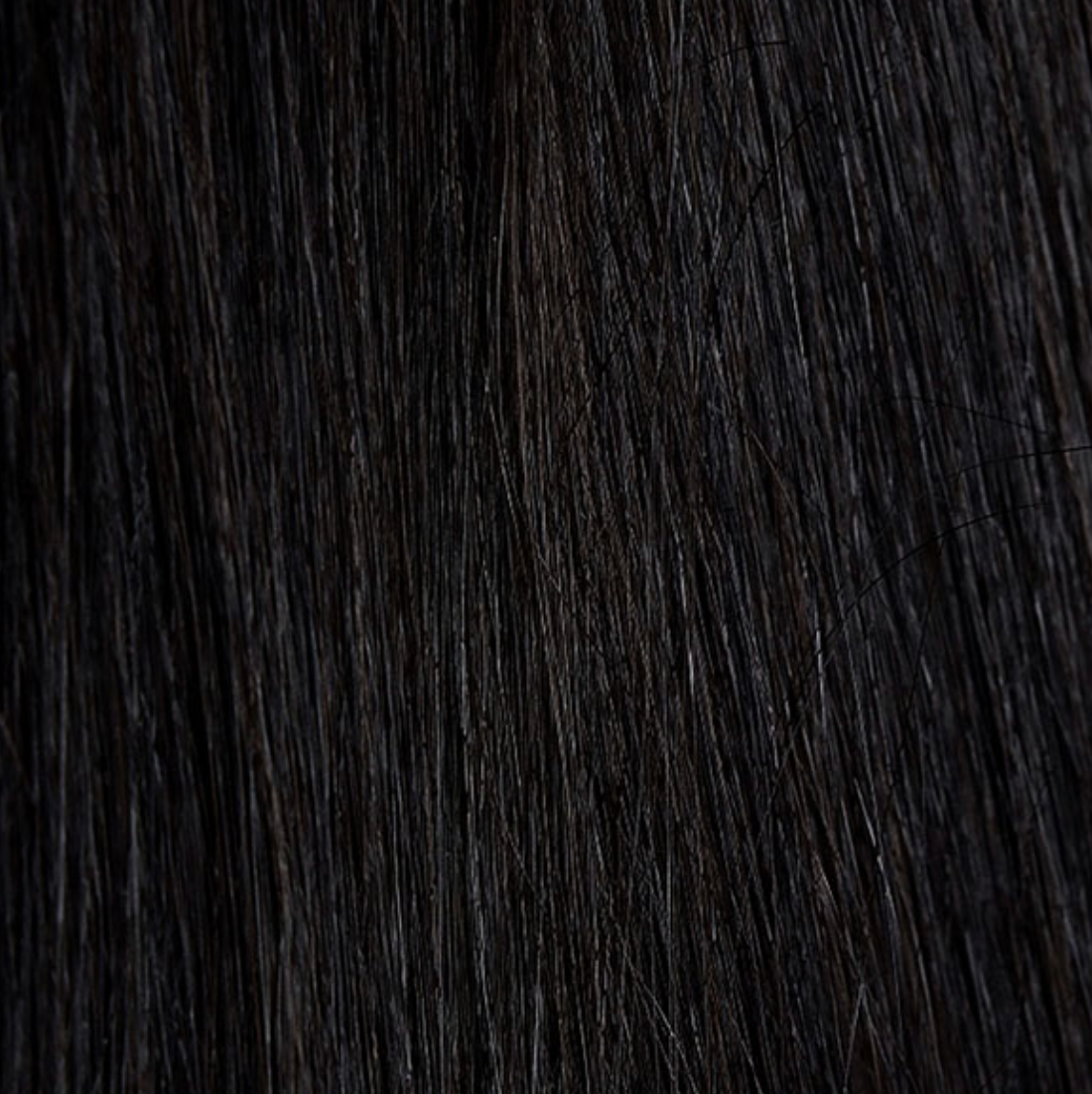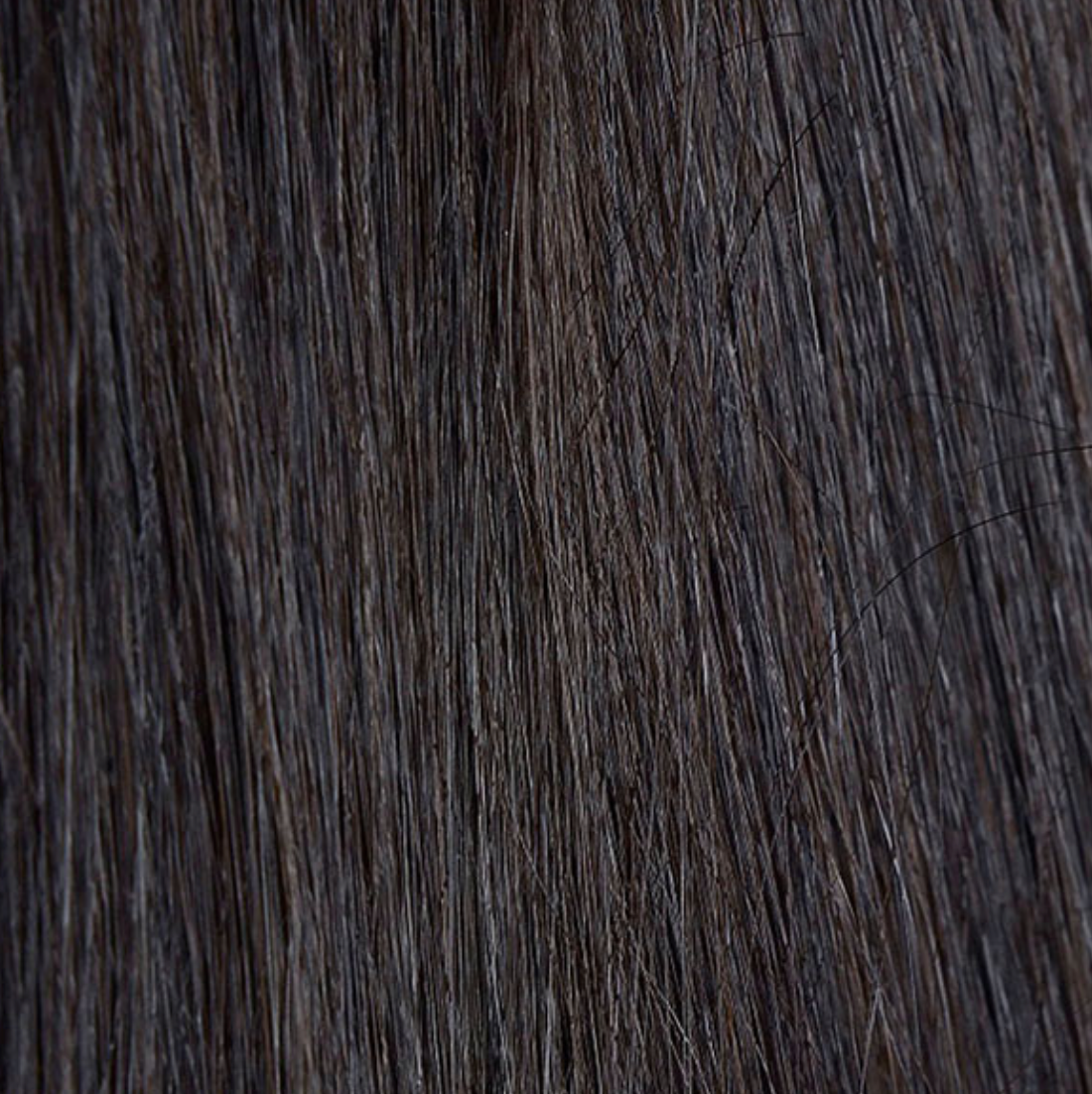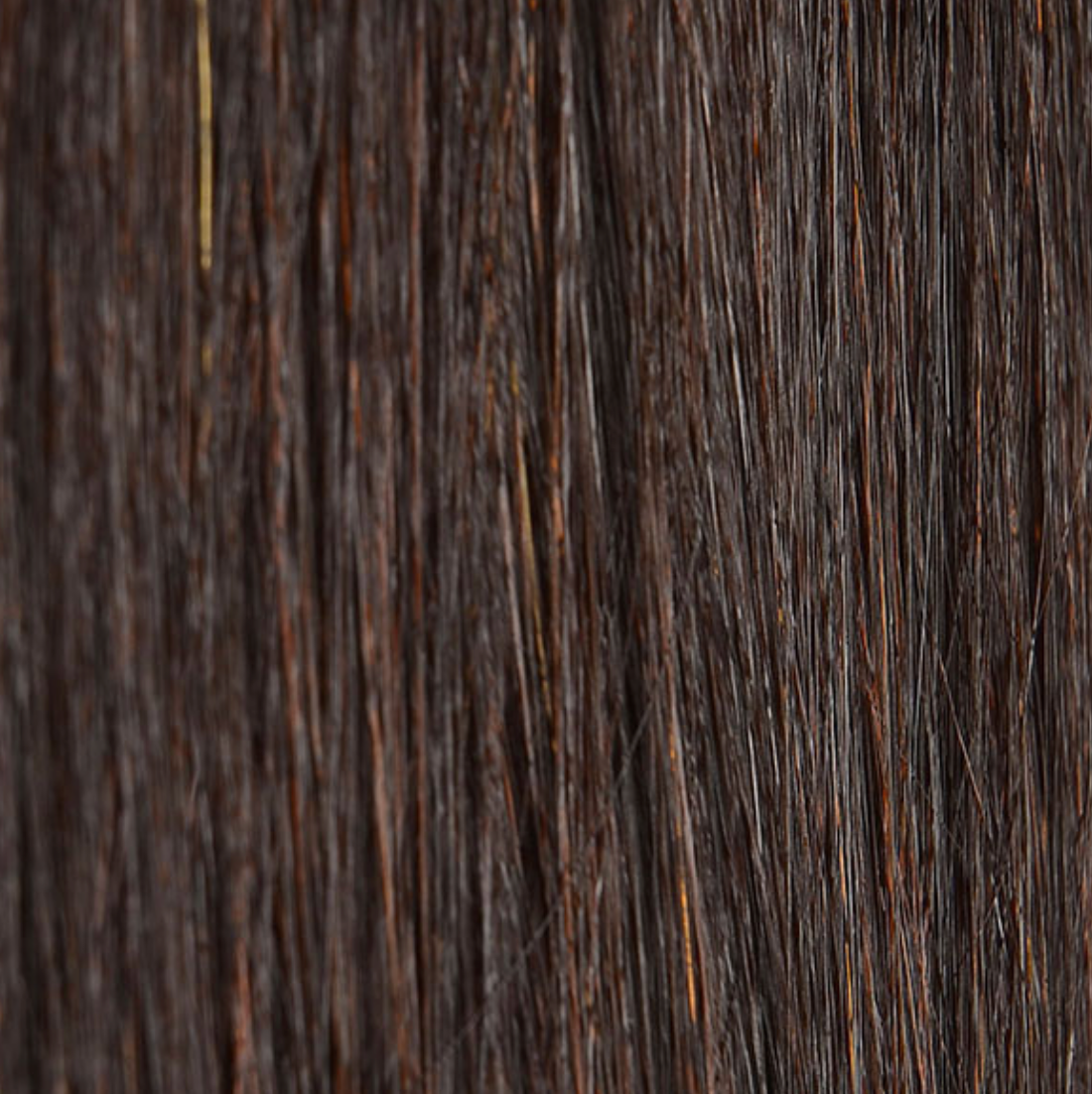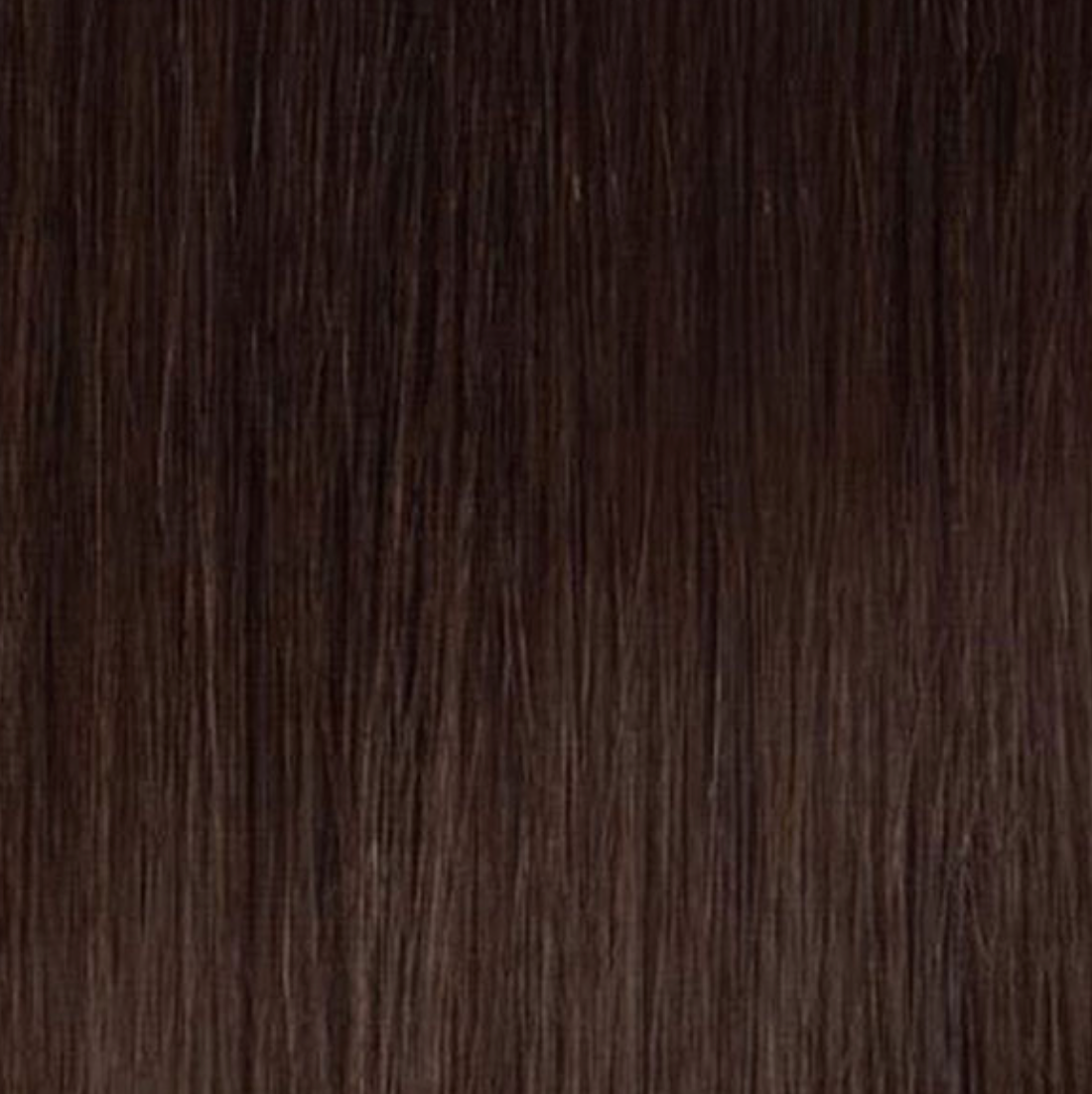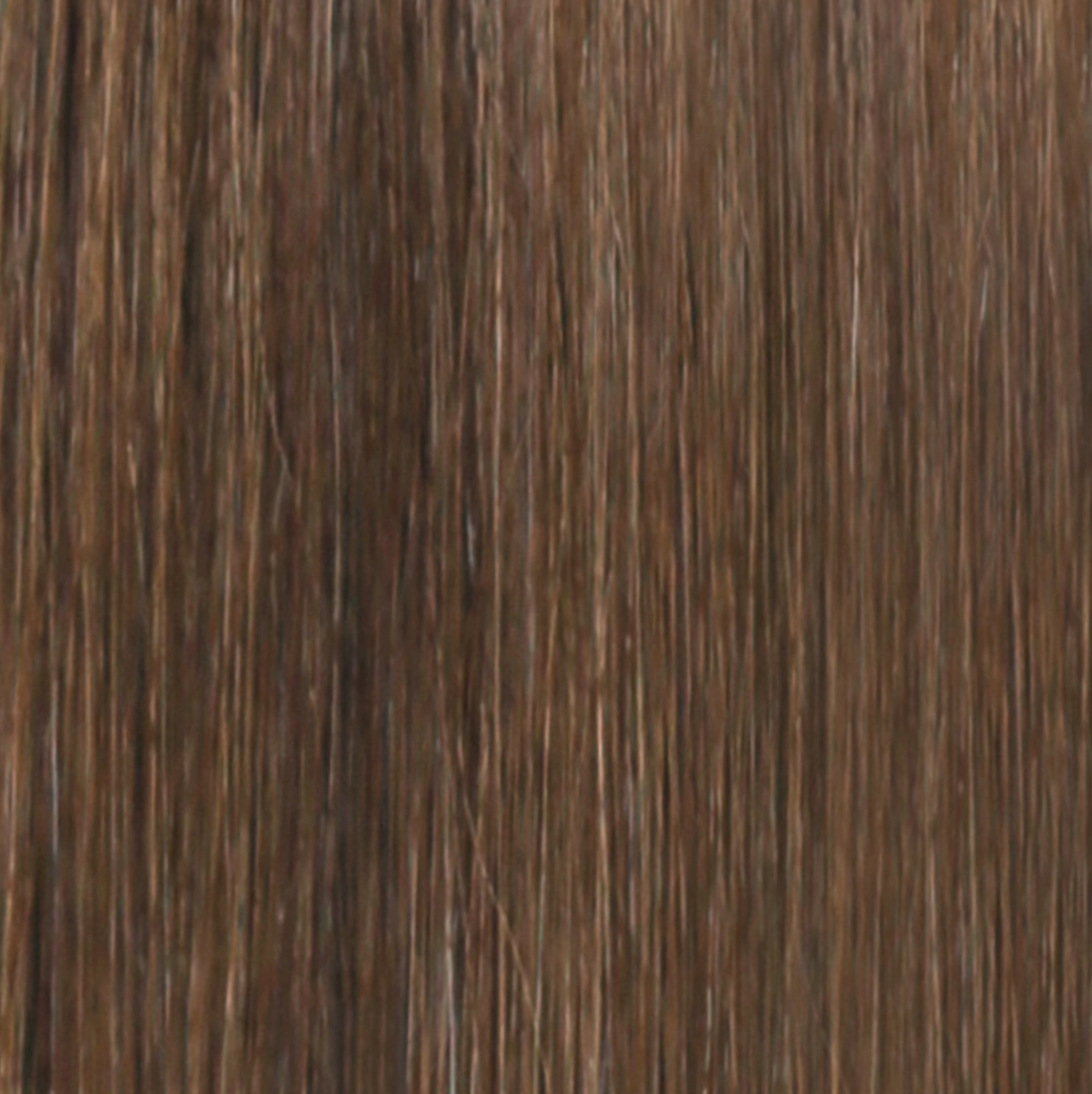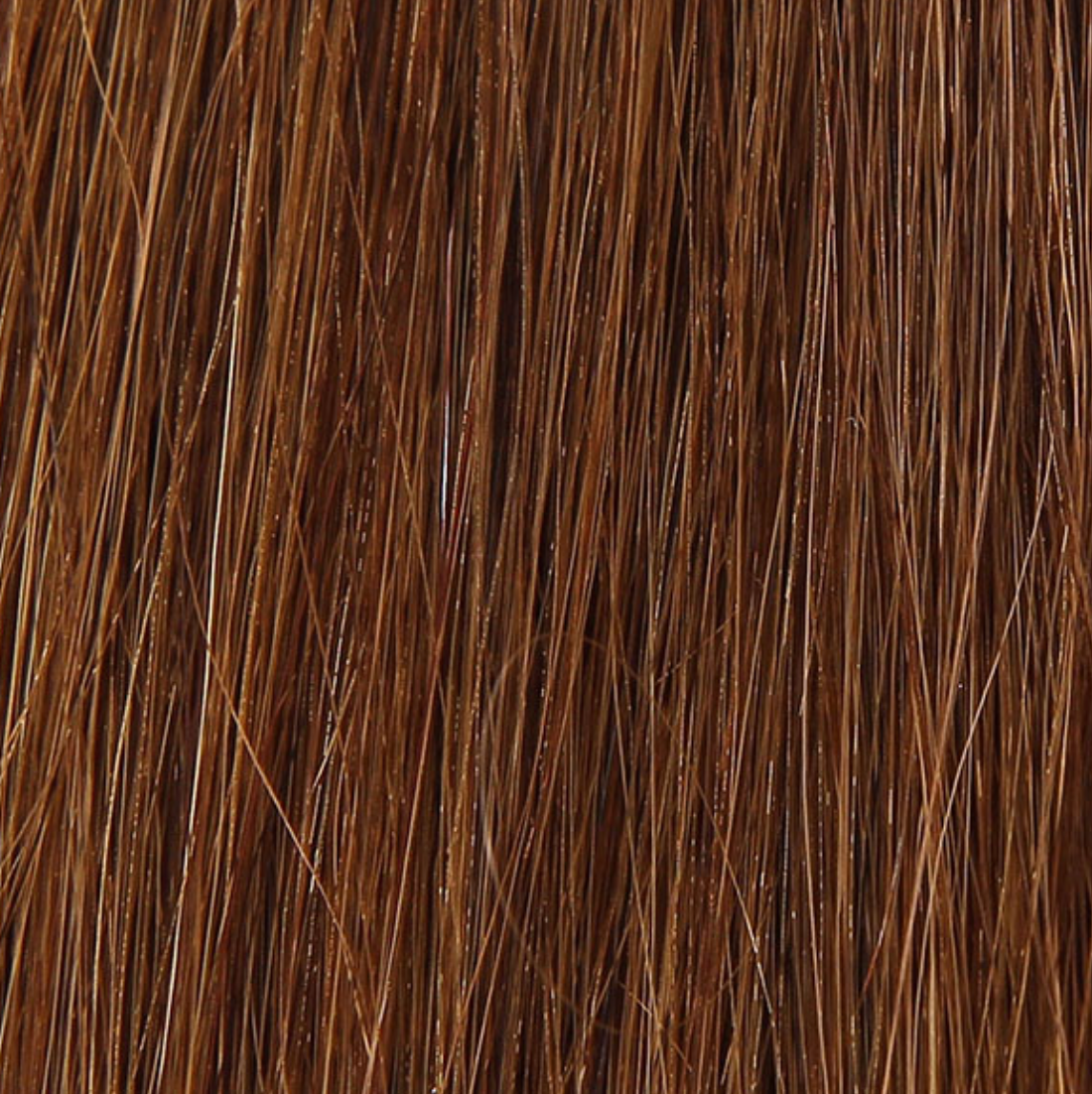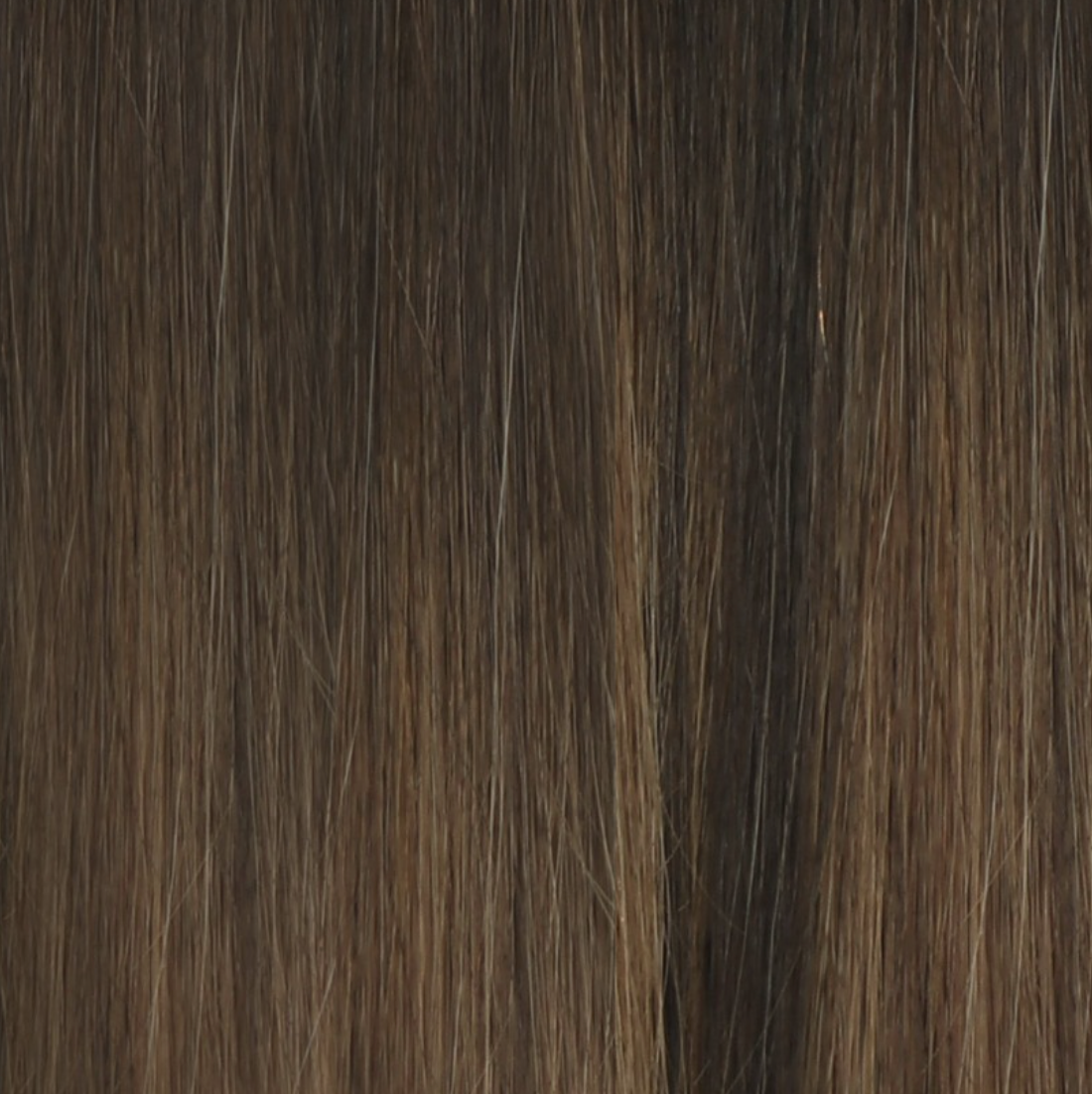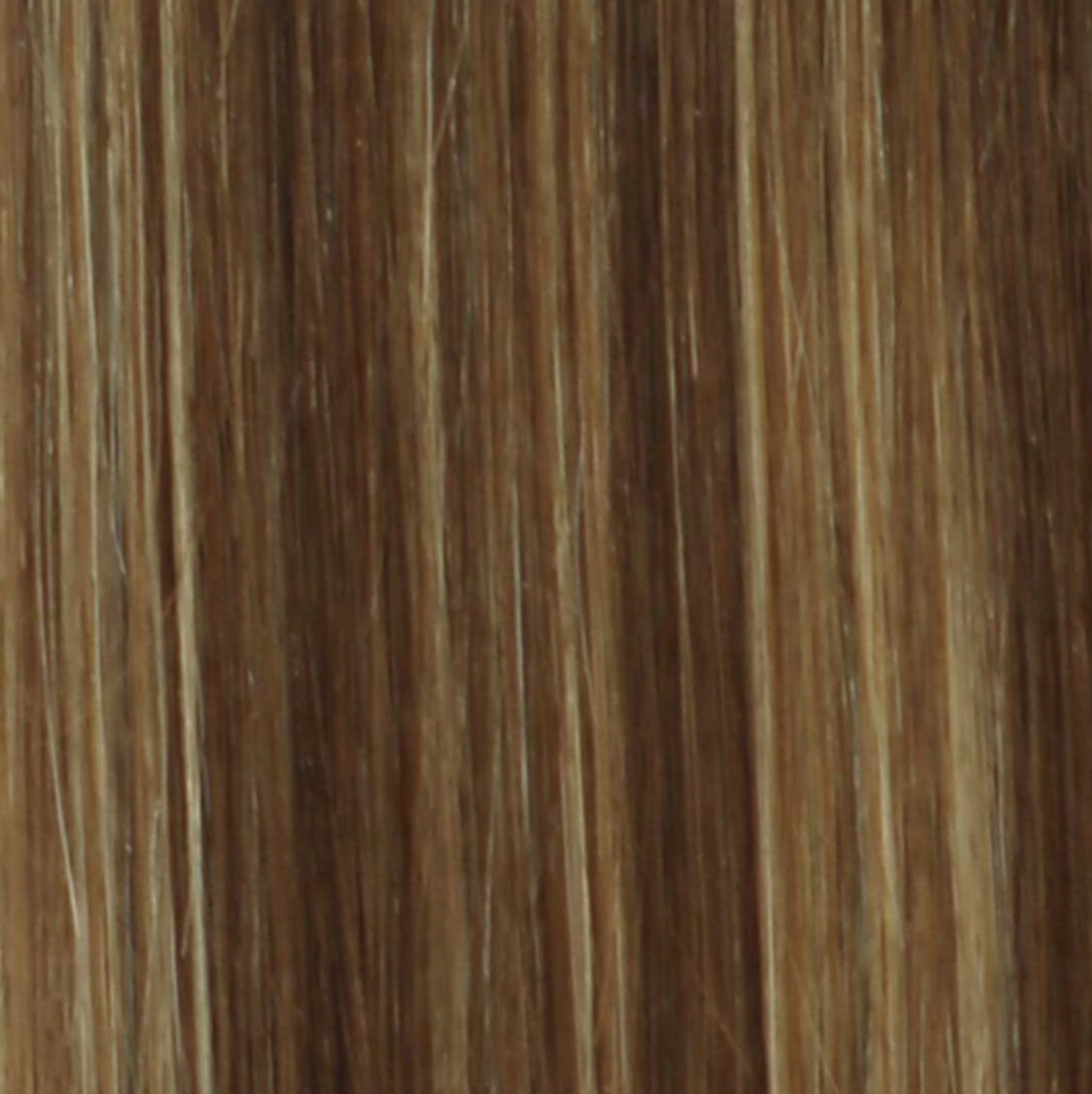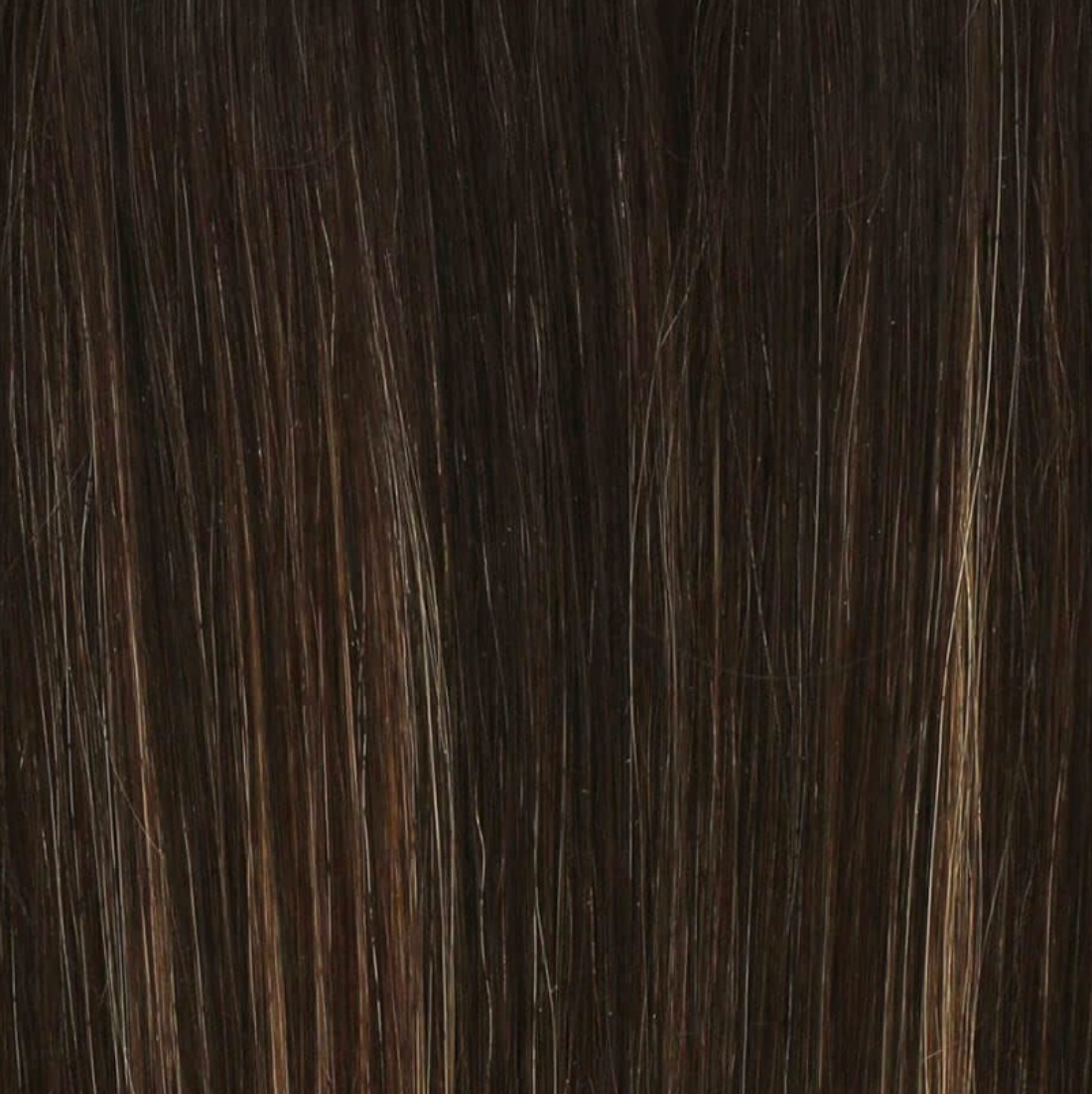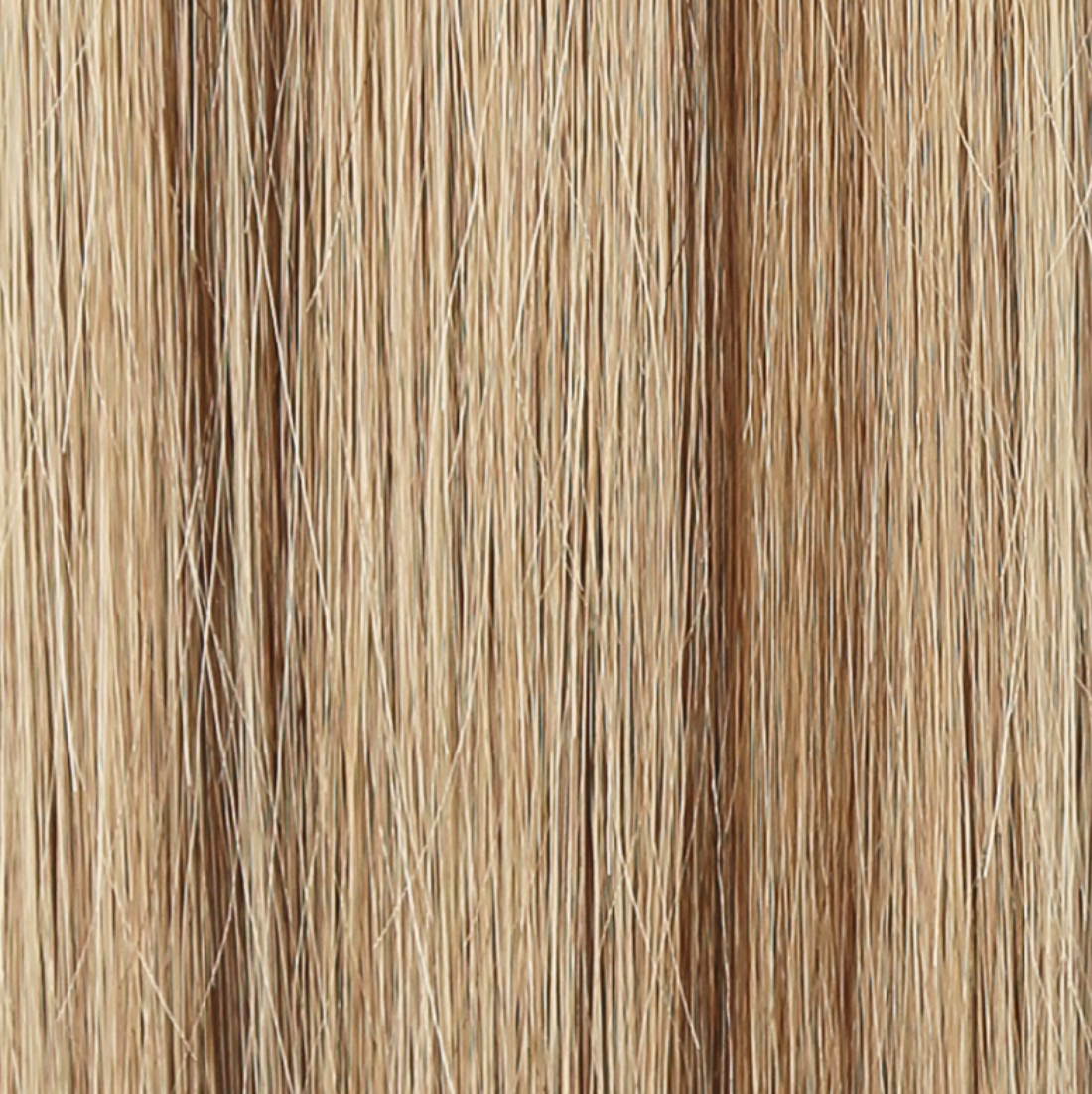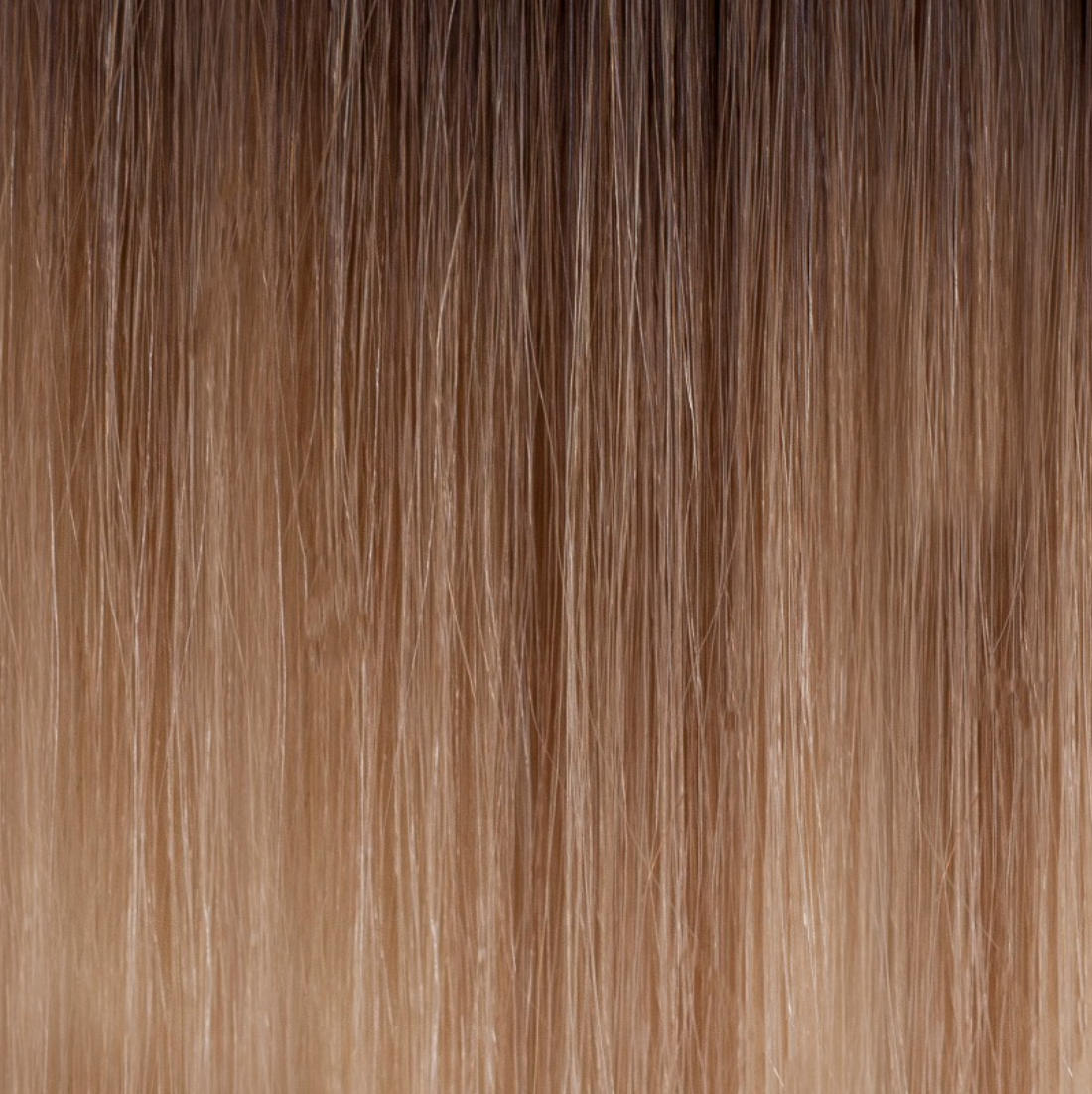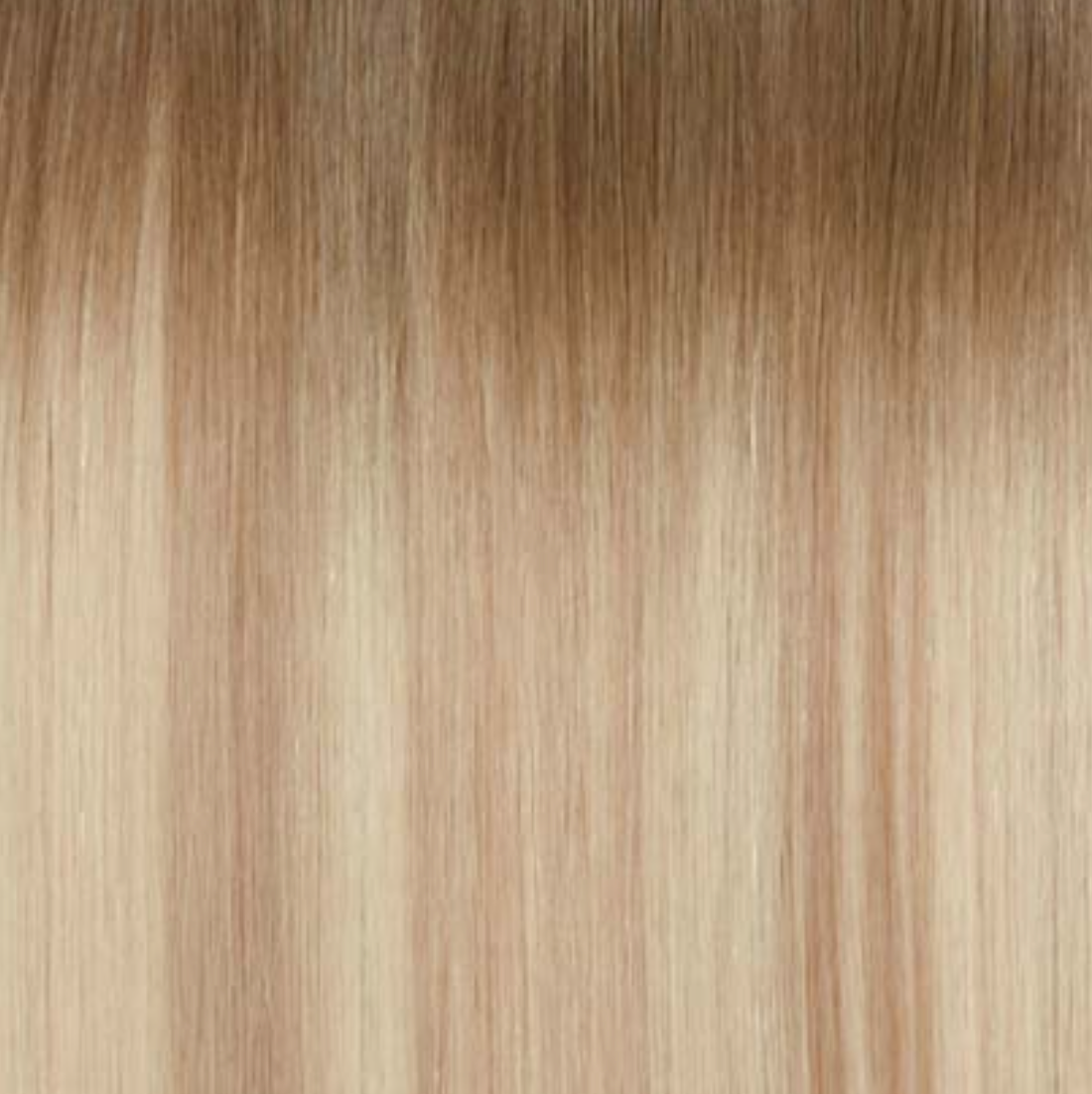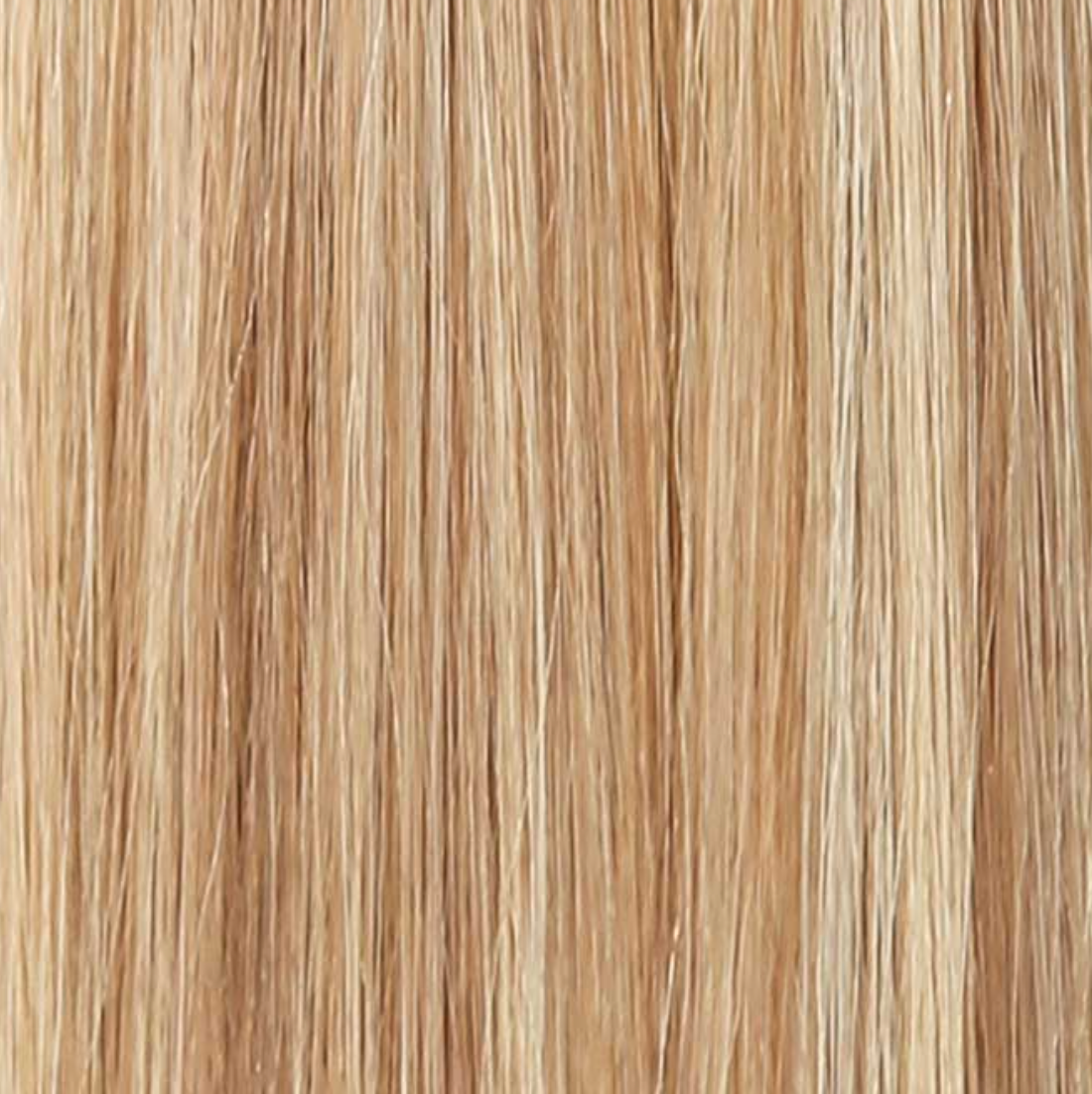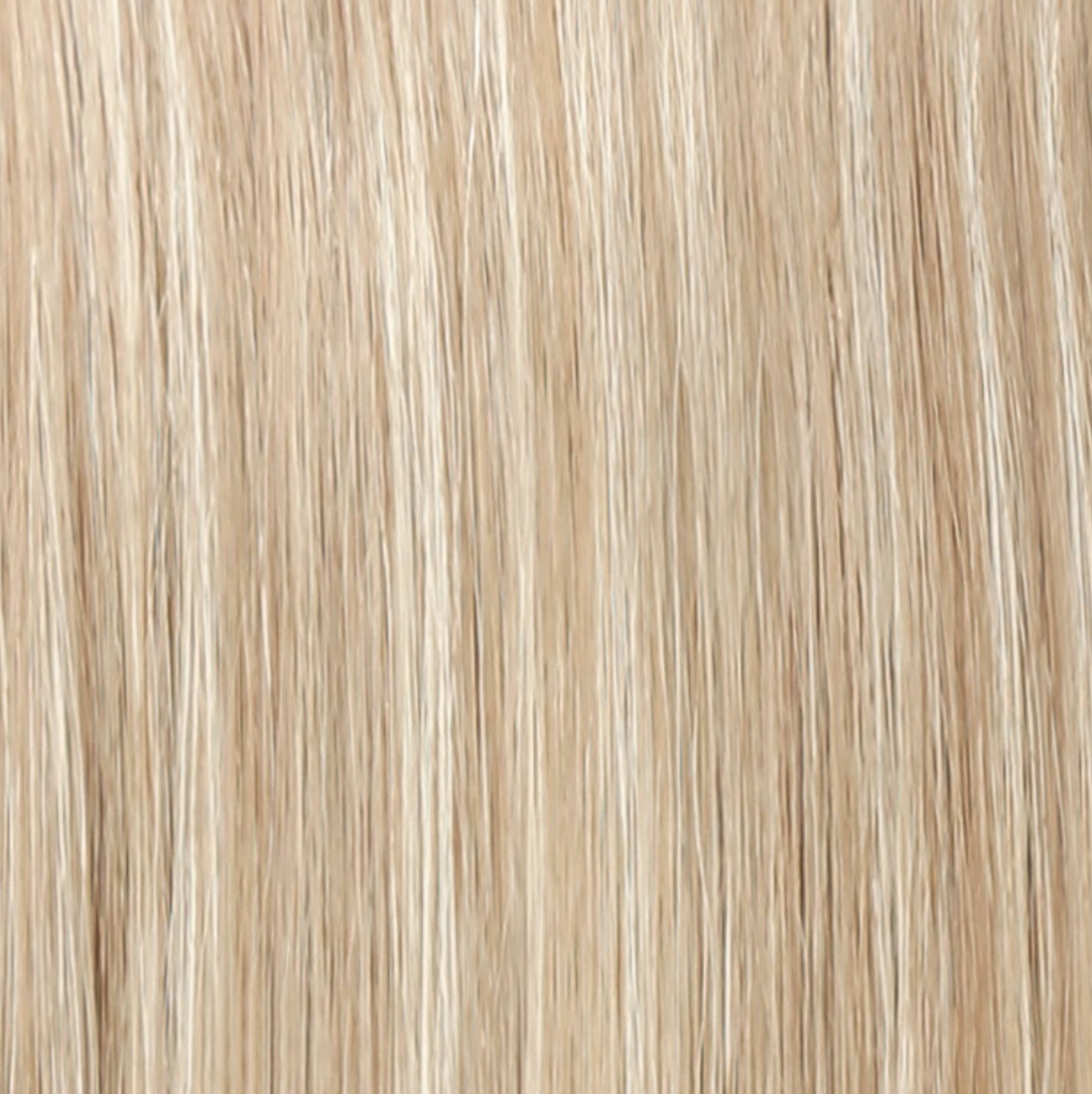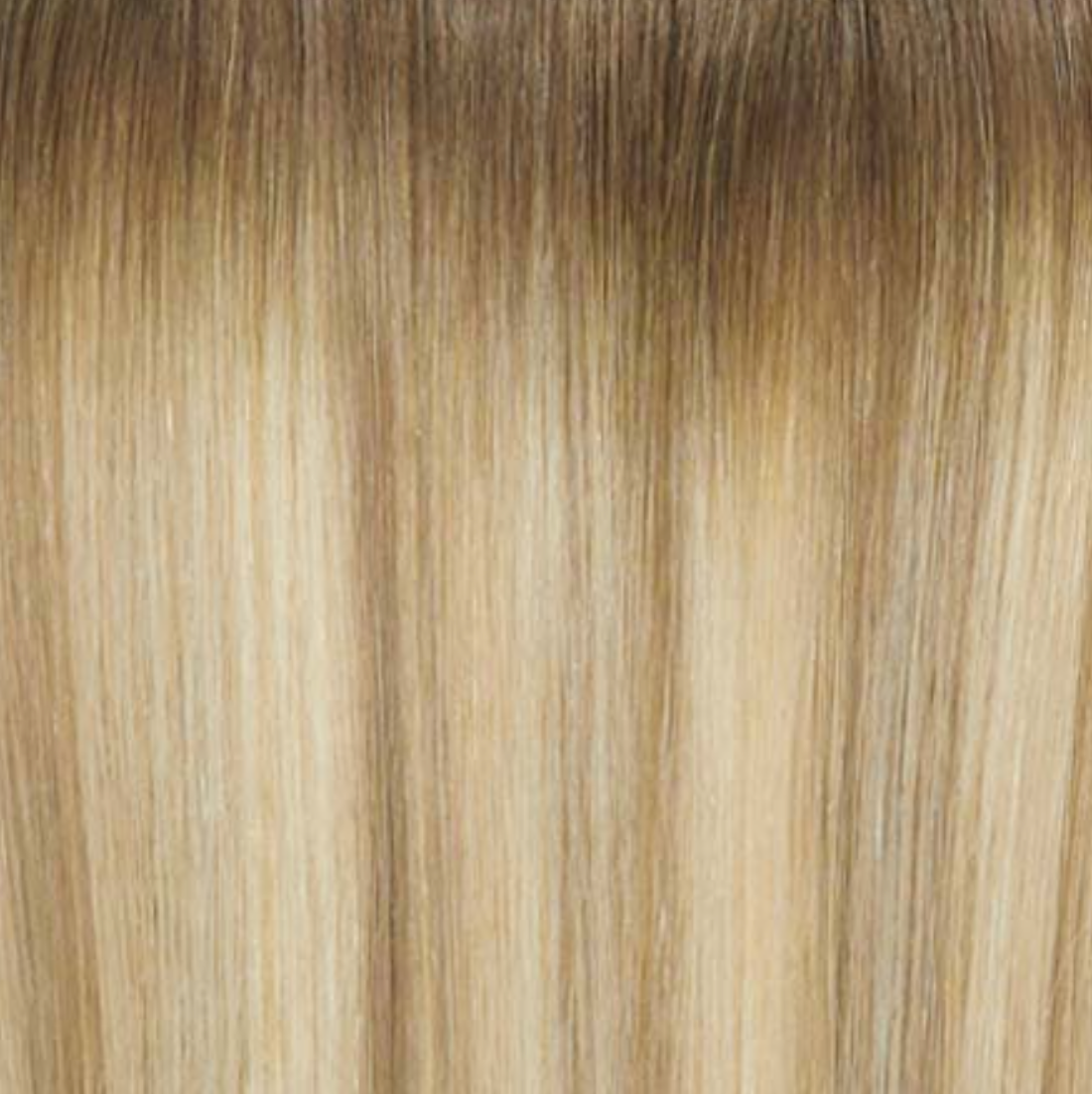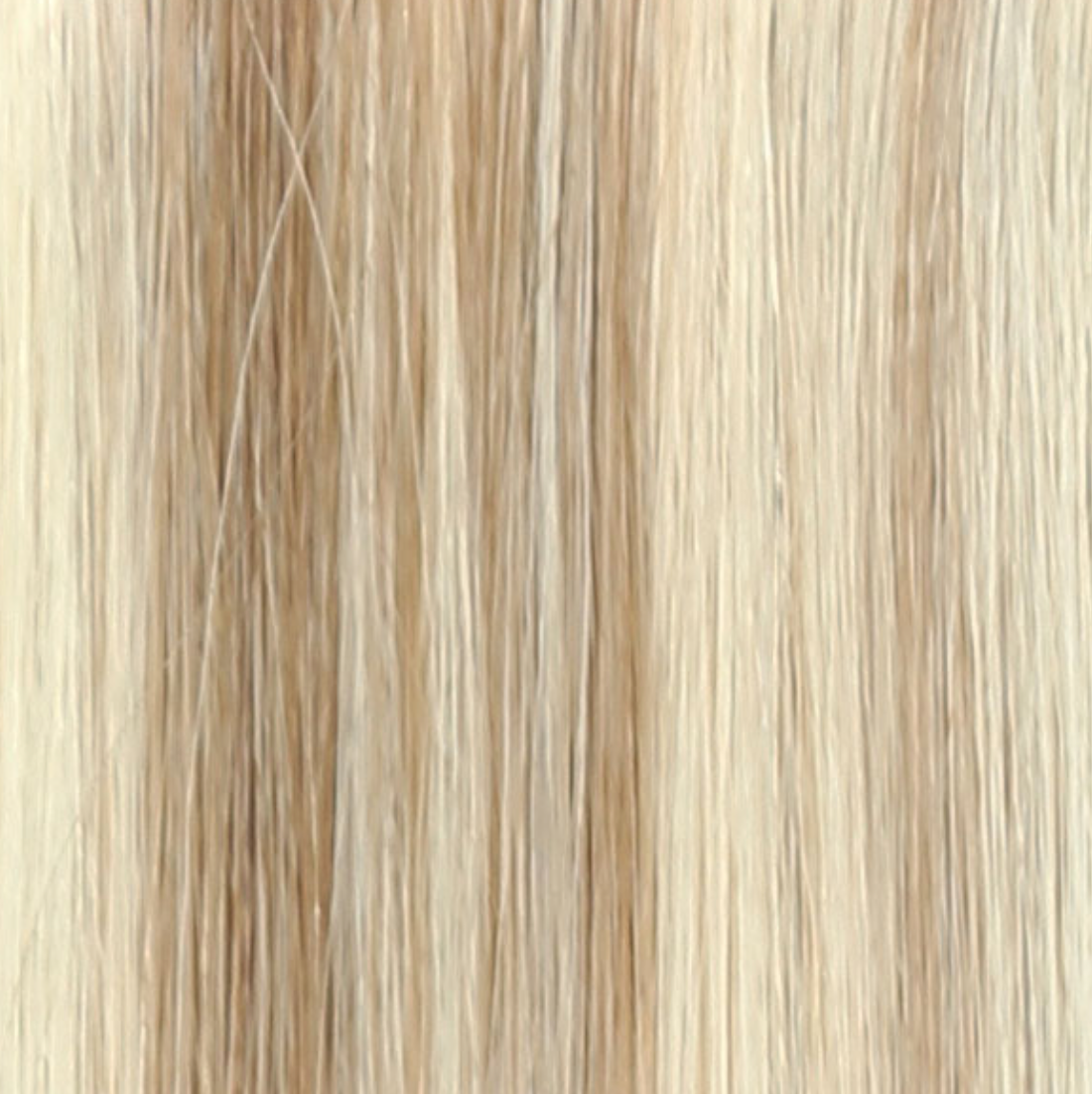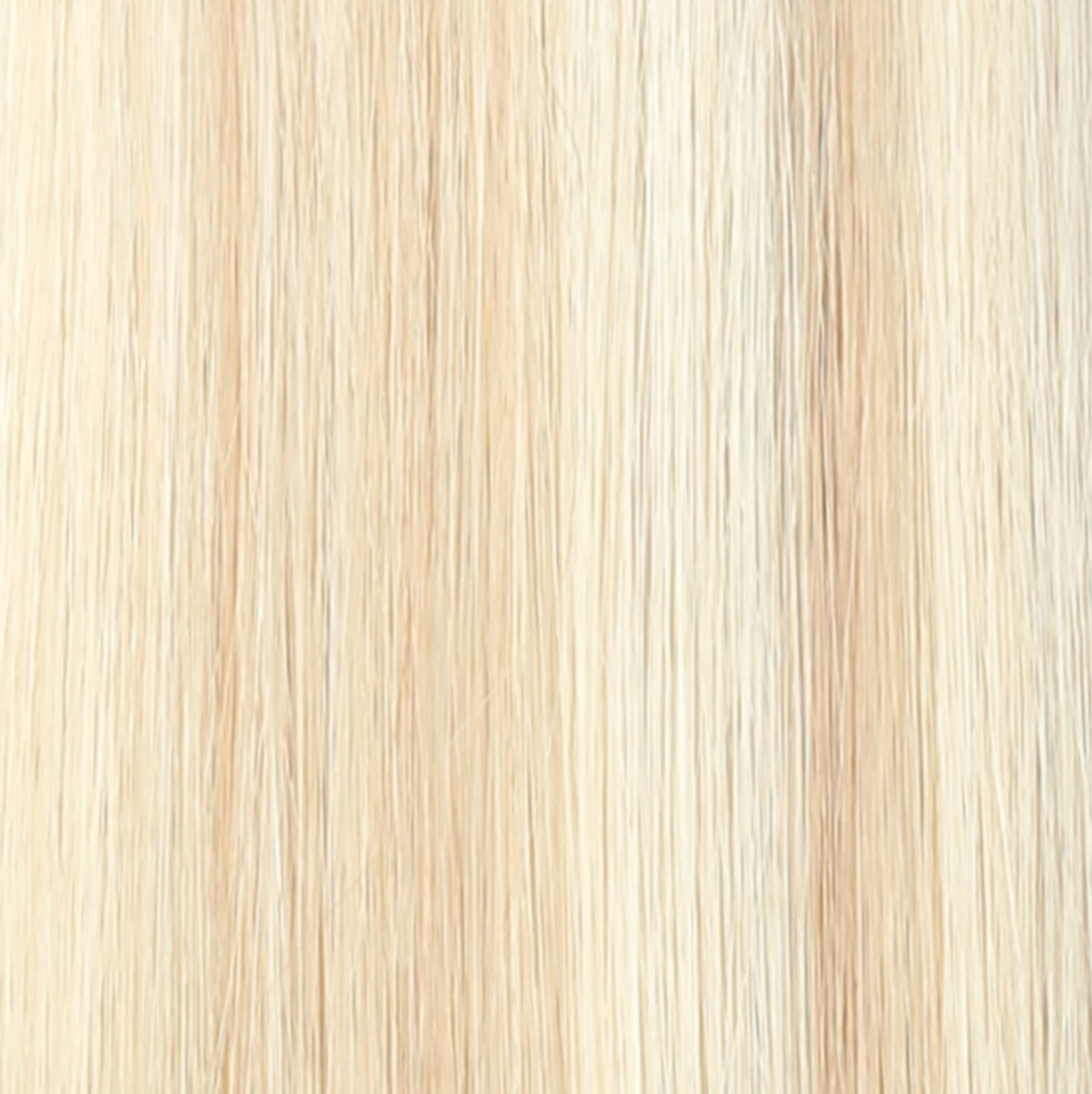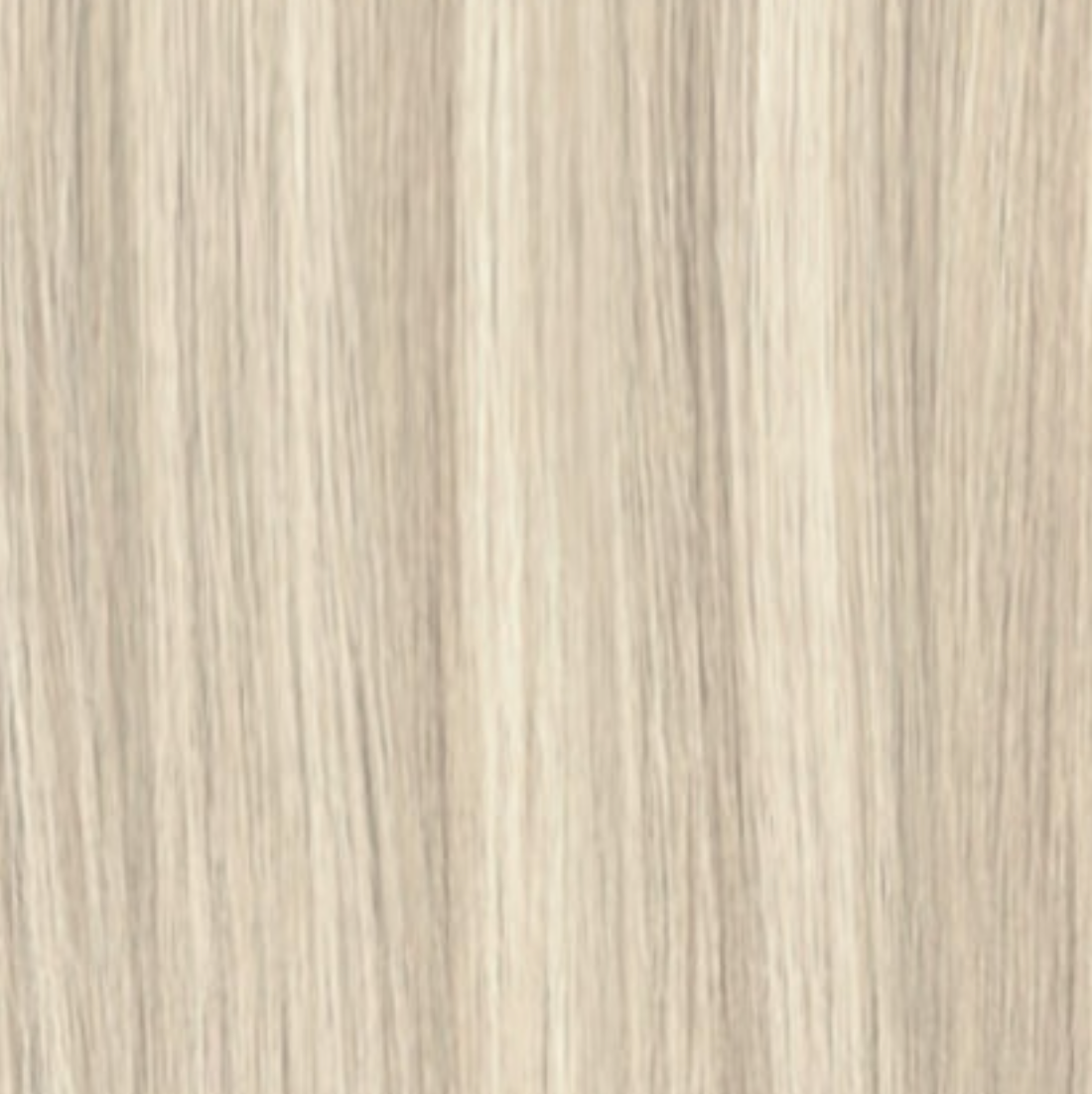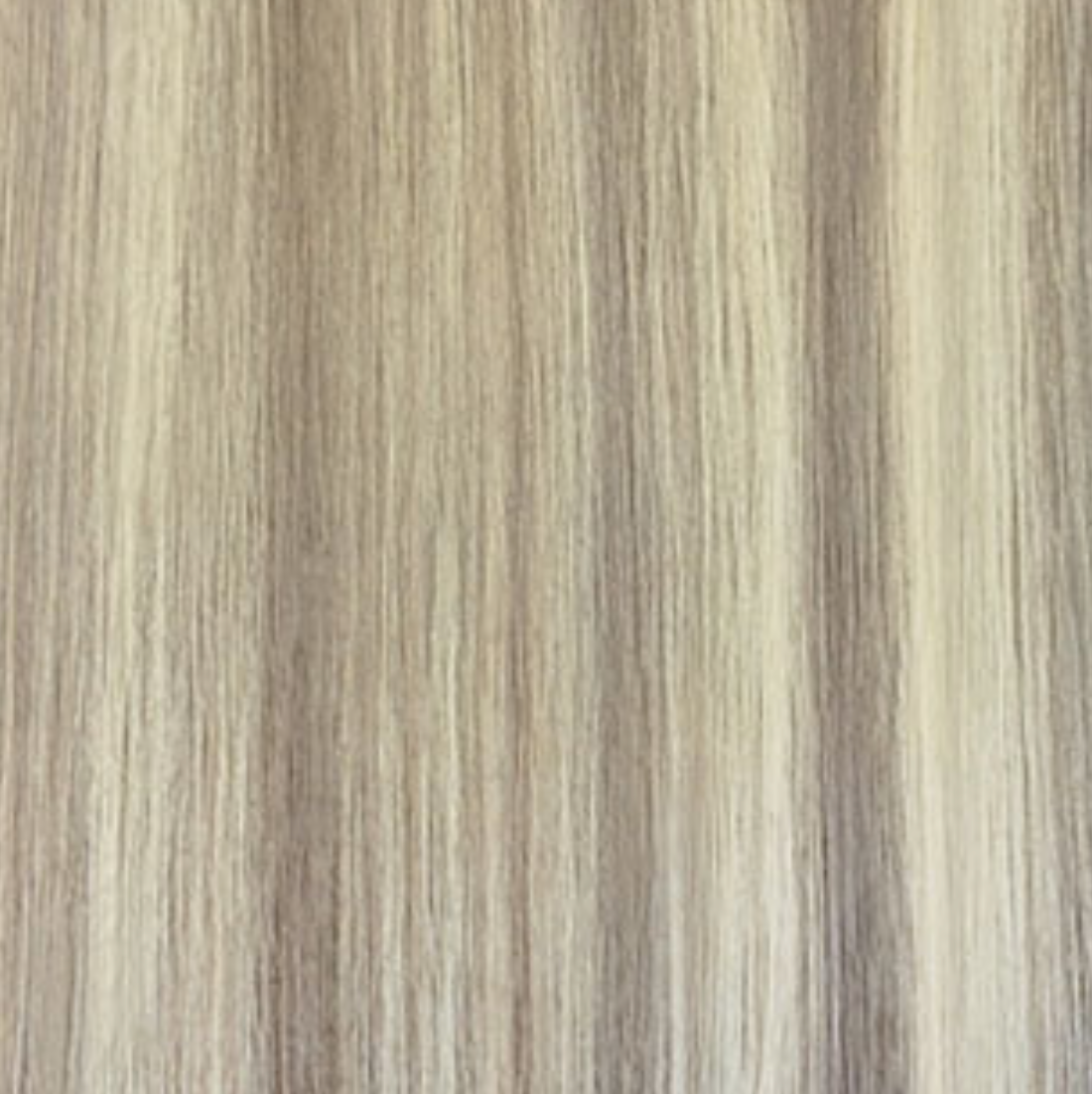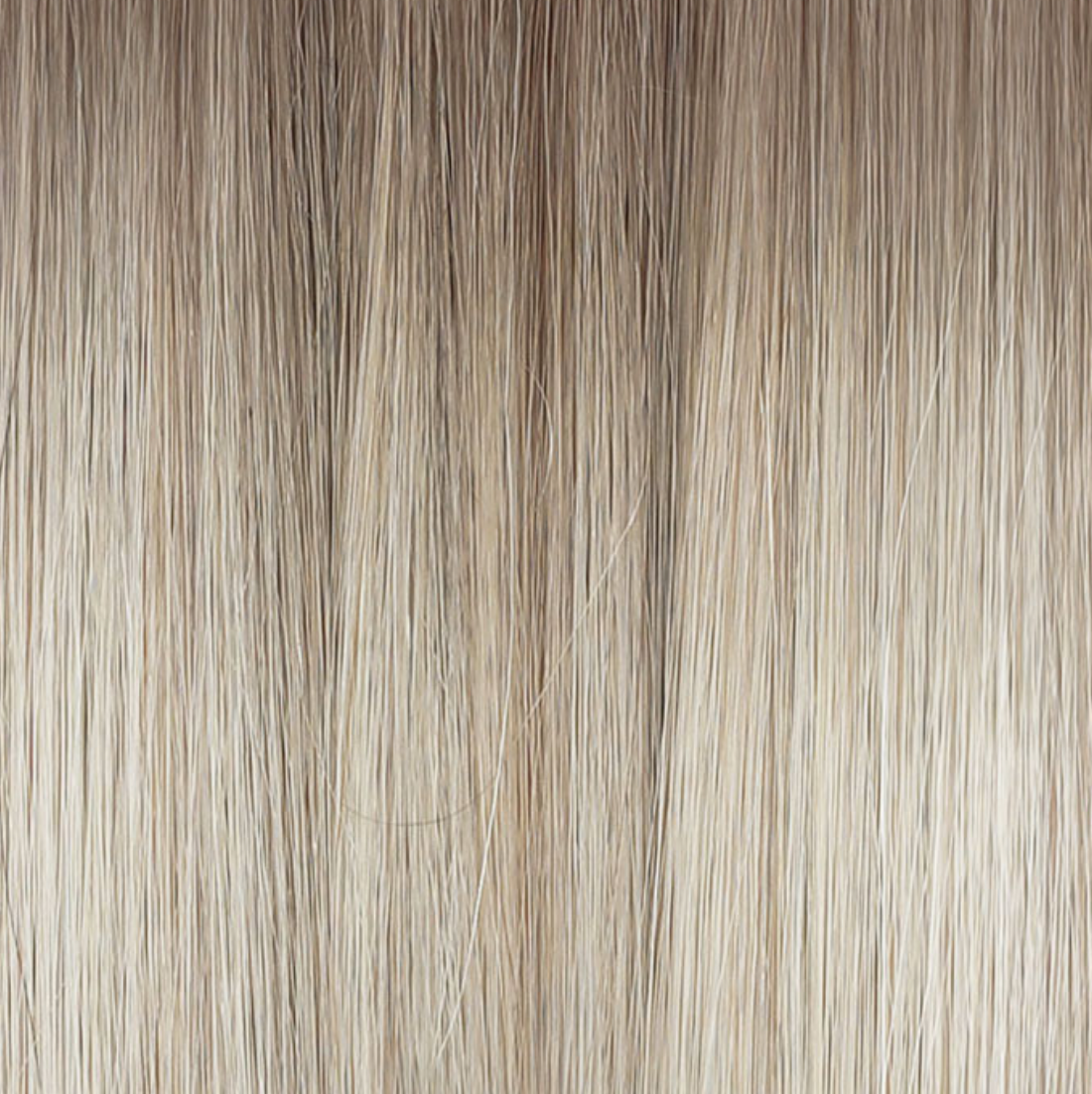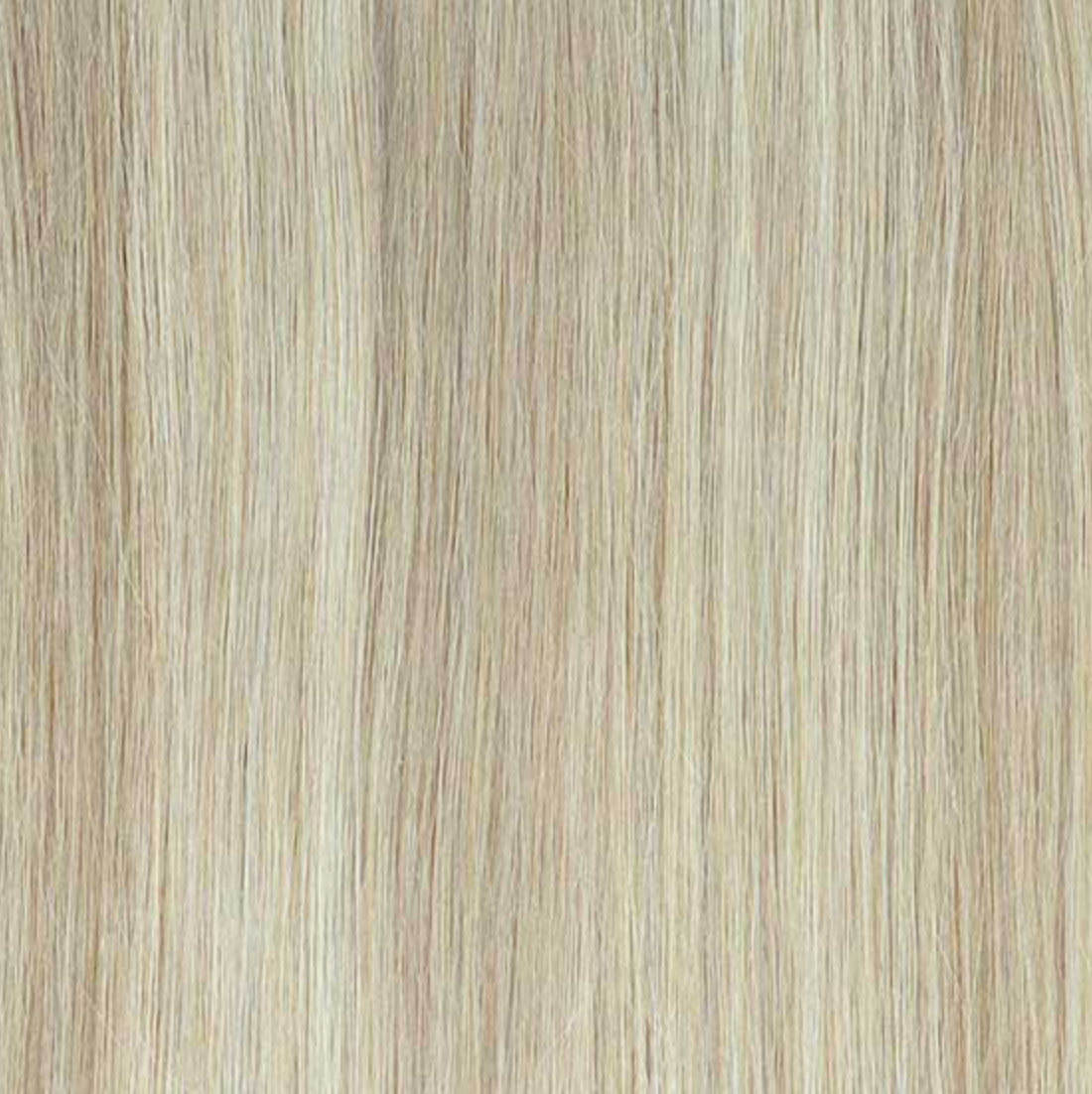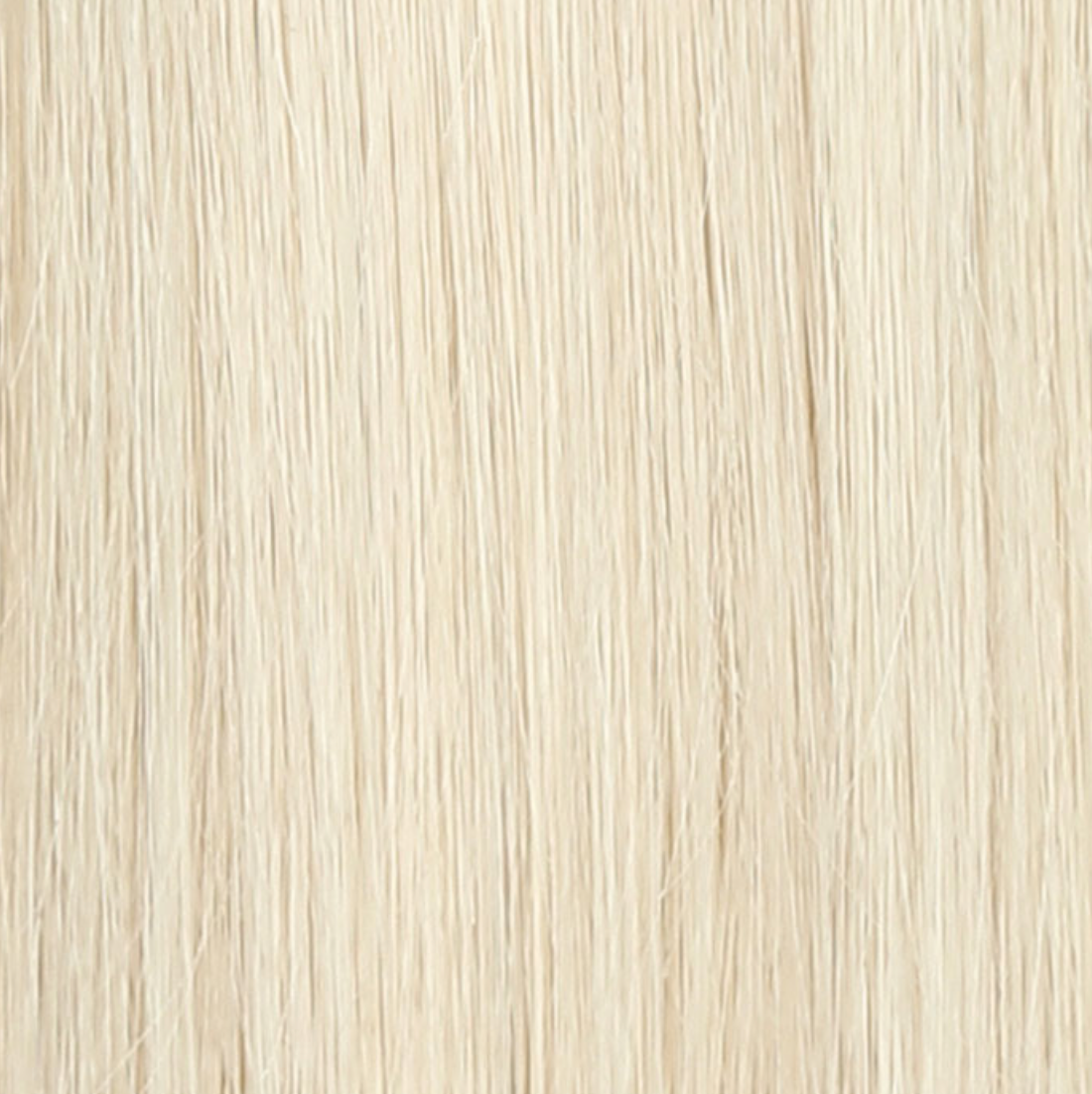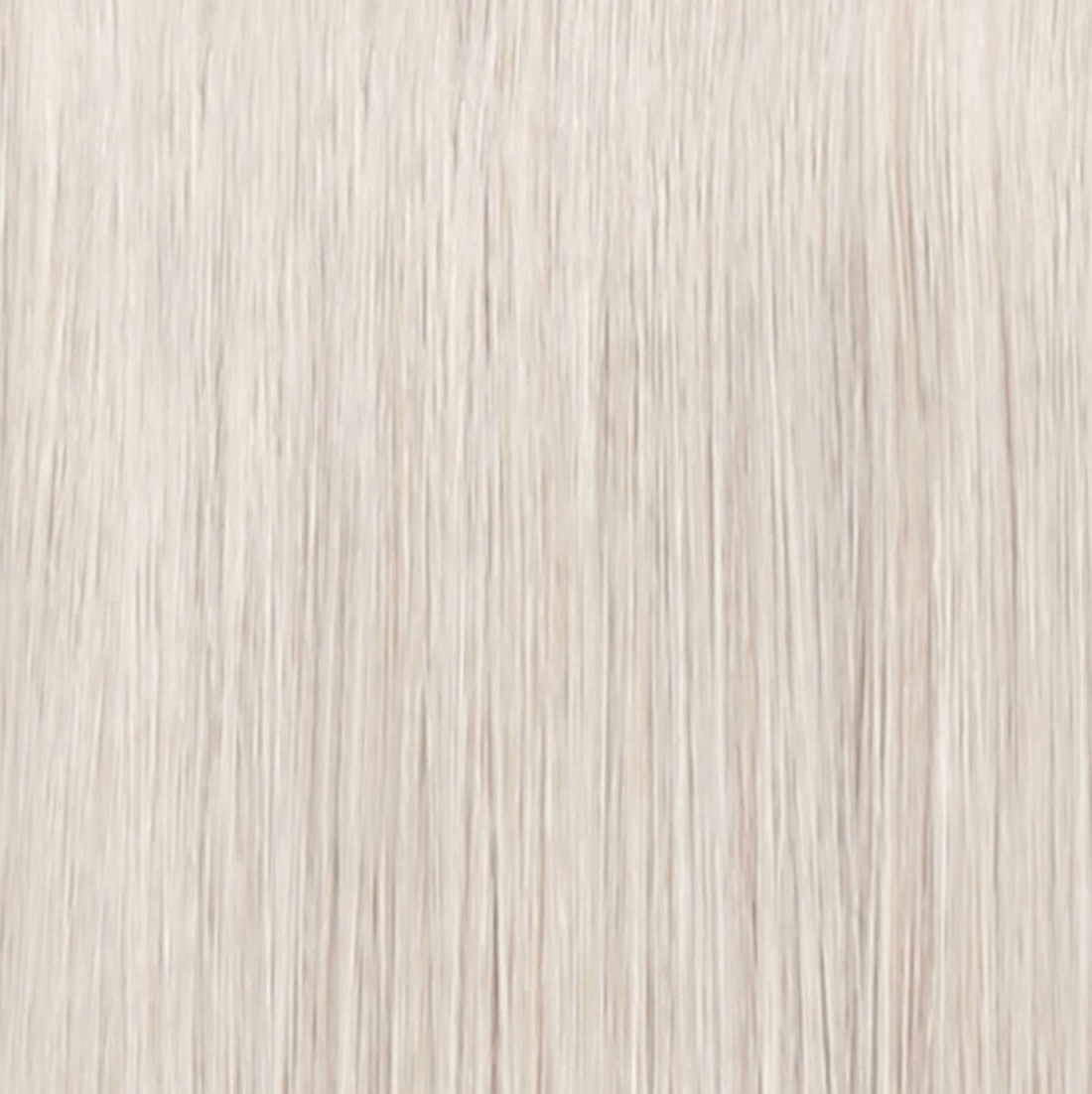 Beauty Works 18" Super Sleek Invisi Ponytail
Want a quick way to instantly add length and volume?
The Beauty Works 18" Invisi Ponytail is a clip-in ponytail extension that gives instant inches for a high impact transformation. 110g clip-in ponytail hair extensions. 
Simply attach to your own ponytail to enhance your locks. Made from 100% Remy human hair, this Beauty Works ponytail behaves and feels just like your own hair. Wave it, style it, wash it just like your own hair. At 110g, this 18" clip-in ponytail extension is designed to achieve maximum volume a super thick, full-bodied hair, whatever your hair type. 
The 18" Ponytail comes with a velcro base, which attaches to secure the ponytail. It also features a discreet, wraparound strap made from 100% human hair, which blends seamlessly at the ponytail base for a secure blend.
Complete with a 100% vegan leather hair case to store and transport your locks on-the-go, this ponytail will be a staple for your Hairdrobe
NB: Please note that hair extensions typically dispatch 2 days after ordering
One Clip-in Ponytail Extension

Weft contains 110g of remy hair

Vegan leather hair case

⭐️ Start by styling your own hair into a small bun or ponytail.

⭐️ Attach the Invisi Ponytail piece over your own hair. Clip-in and secure with the velcro wrap around the base.

⭐️ Simply attach over your own pony and tightly wrap the 100% human hair wraparound strap securely at the base. Pull tightly and secure over the hairpiece.

⭐️ Pin securely with a hair grip or bobby pin.

⭐️ Slick hair straight back from the face for a fashion-forward finish and keep in place with a spritz or high shine hairspray.

⭐️ Wear high on the head for a snatched finish or keep it low slung for casual, day vibes.



Your new hair accessory can be washed and styled like your own hair but always take care when washing. Wash Beauty Works clip-in extensions every 10-20 wears.

Always use Beauty Works aftercare for best results, designed specifically to extend the lifespan of your extensions.
Share