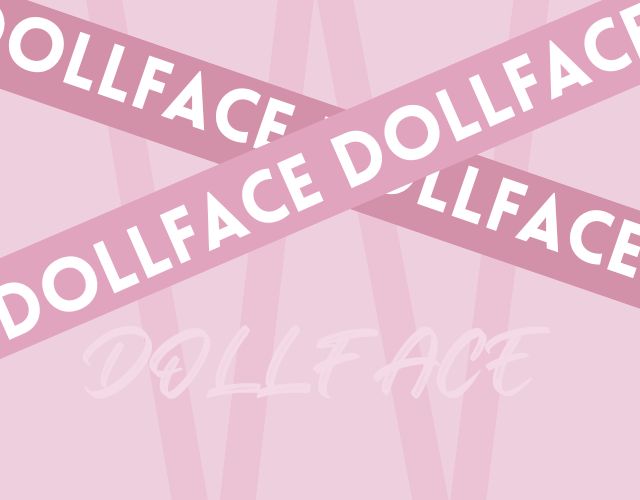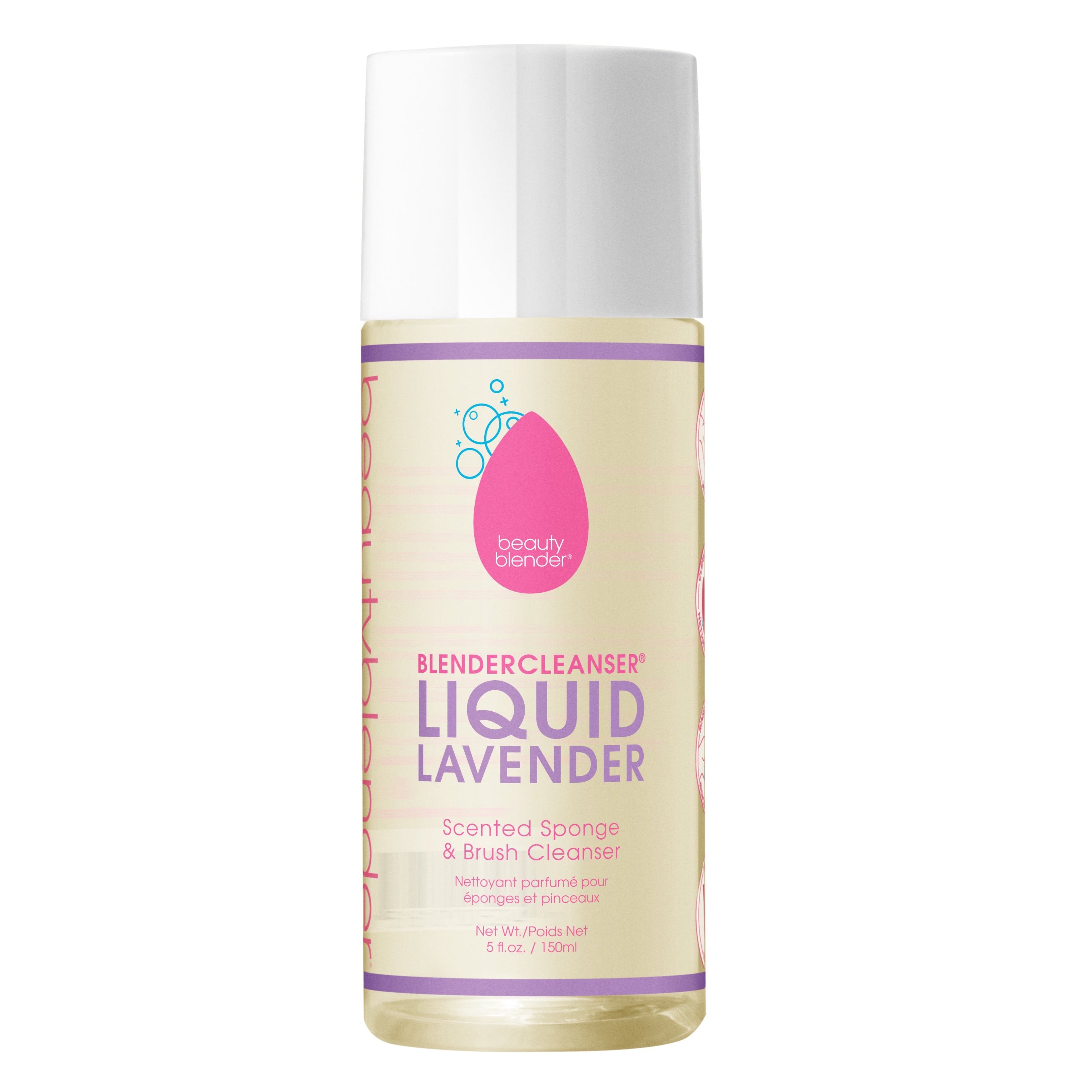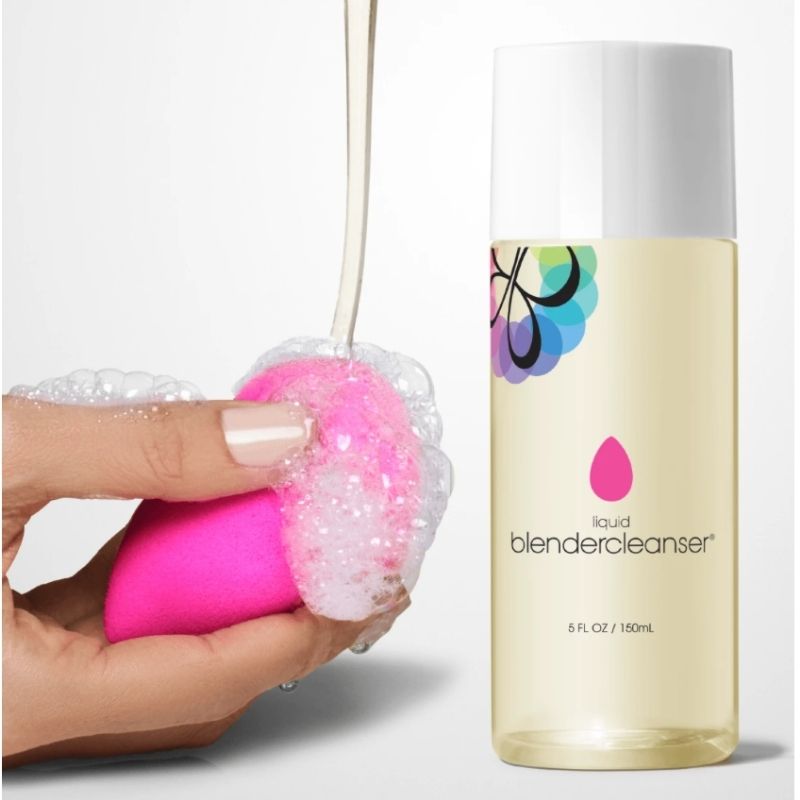 Beautyblender Liquid Blendercleanser 150ml
Give your favourite sponge a bath!
A highly effective yet gentle cleanser designed to deep clean. This vegan formula breaks up makeup and kills 99.7% of germs while maintaining the integrity of Beautyblender's exclusive material. 
Formulated with soothing coconut and sustainable palm oils, the low-suds formula is gentle enough to be used daily.

Made especially for soaking out tough stains, the demineralised water, and natural sea salt help detoxify and absorb toxins. Lavender's soothing scent provides aromatherapy benefits. Also works great as a brush cleaner.

Formulated WITHOUT: 

- Parabens  
- Sulfates  
- Phthalates
⭐️ Using a damp Beautyblender, press on the pump nozzle, distributing cleanser onto the surface of the sponge.

⭐️ Lightly squeeze and work into a lather.

⭐️ For stubborn stains, pour a small amount of cleanser into a bowl with water and let it soak for a few hours.

⭐️ Remove excess water and place Blender in a clean ventilated area to dry.
Water (Aqua), Potassium Palm Kernelate, Potassium Oleate, Glycerin, Potassium Cocoate, Potassium Citrate, Maris Salts, Lavandula Angustifolia (Lavender) Oil, Citric Acid.

Share