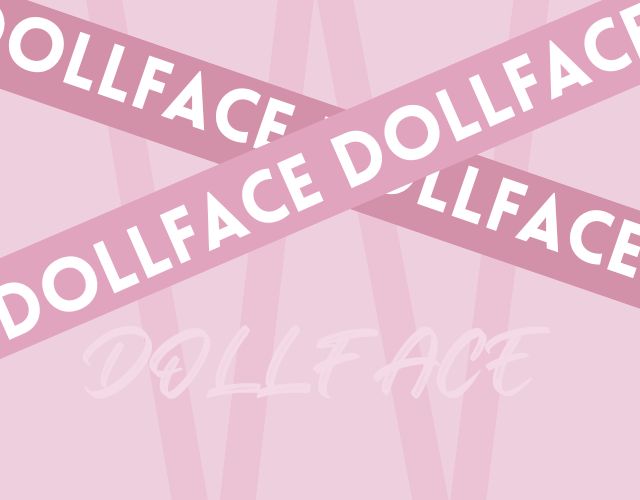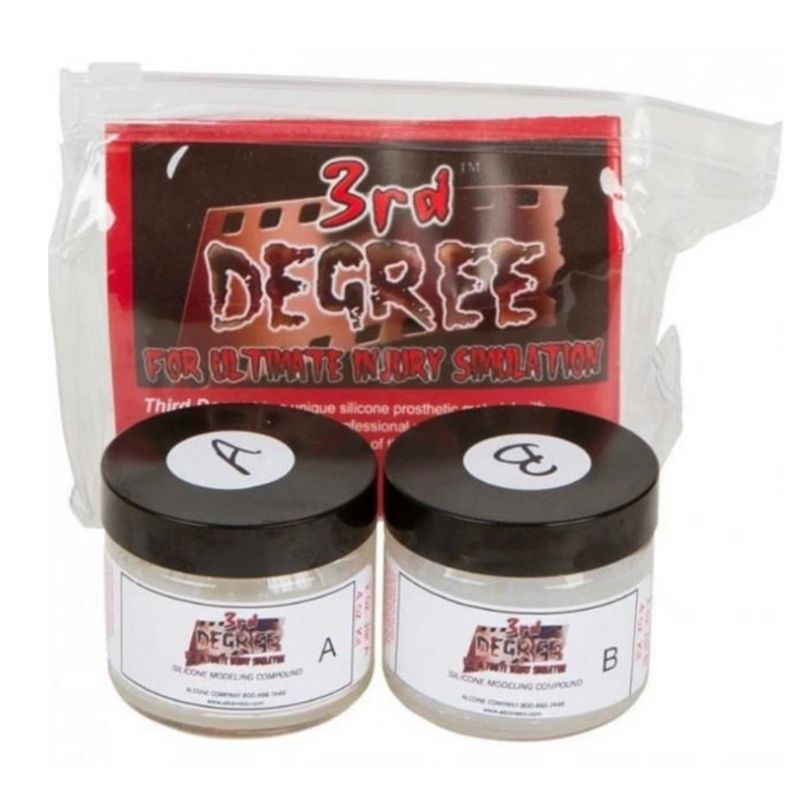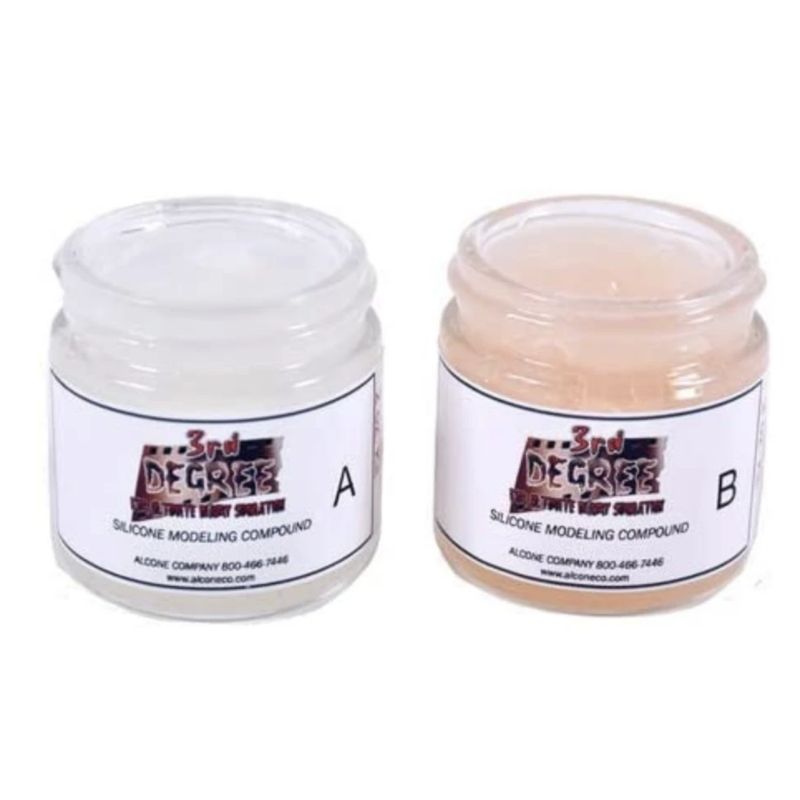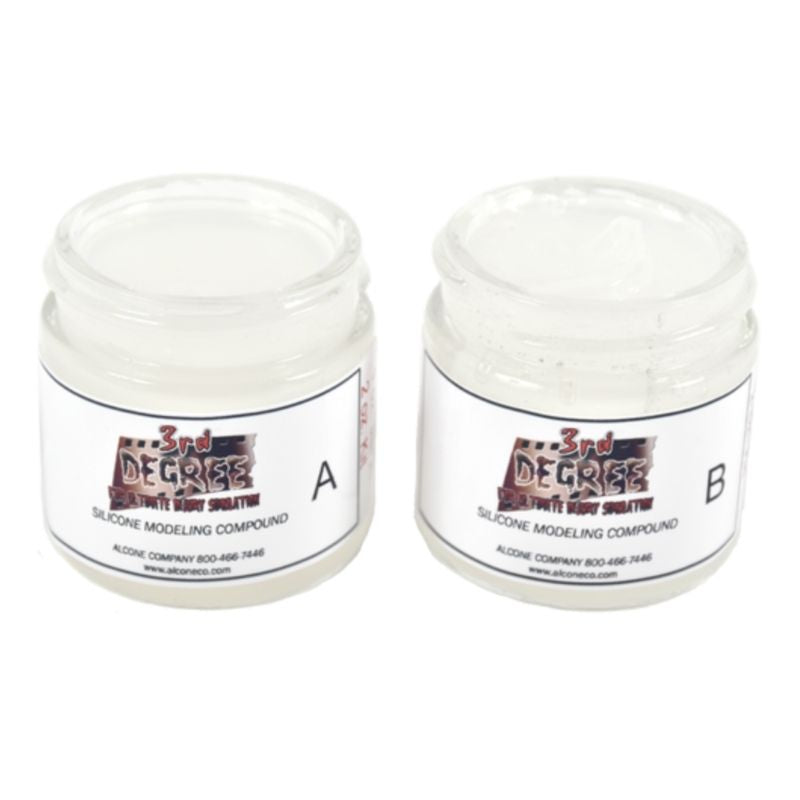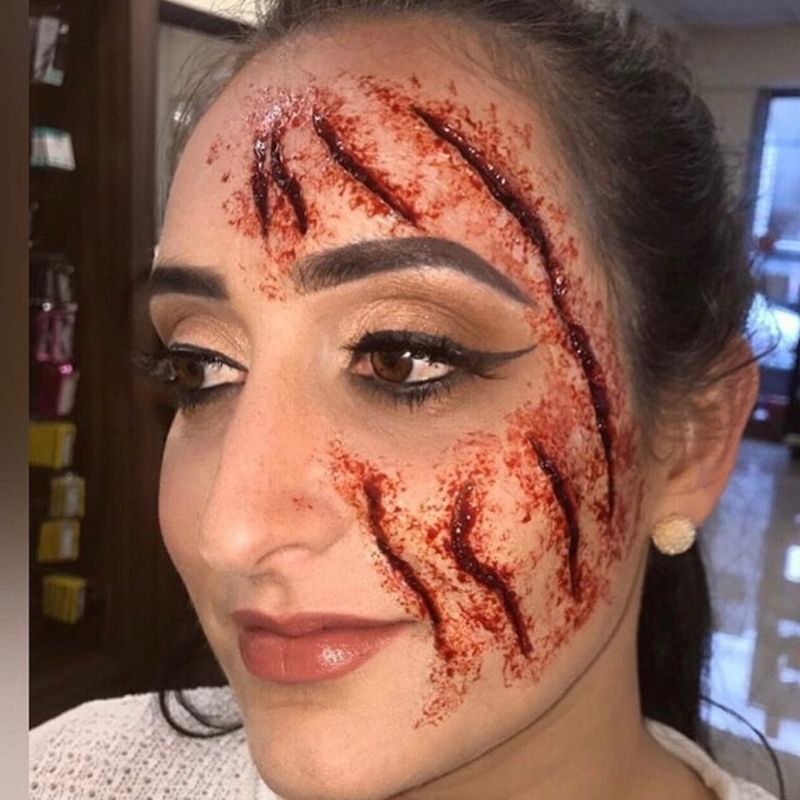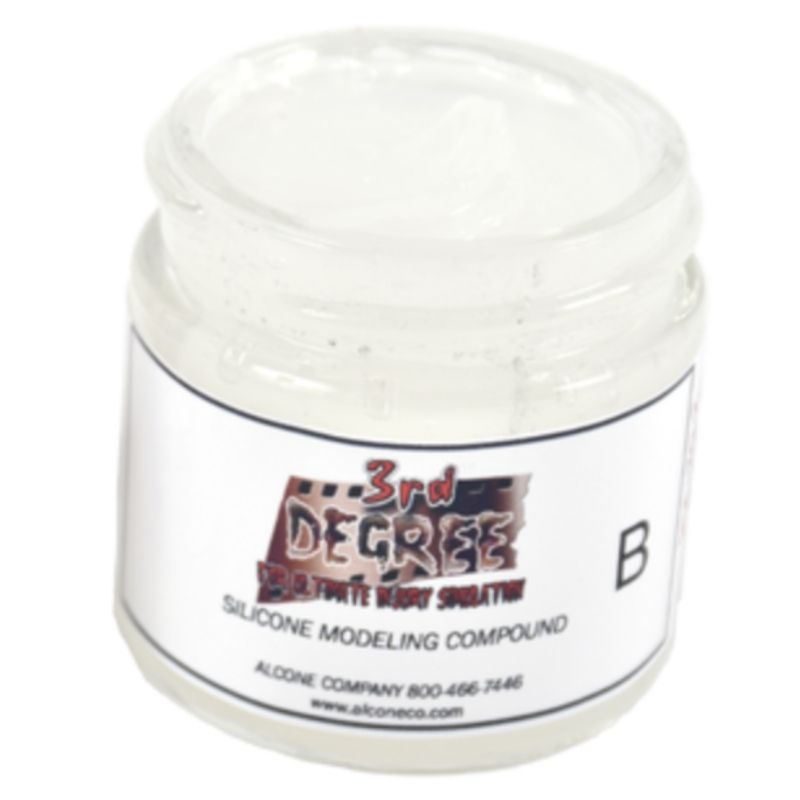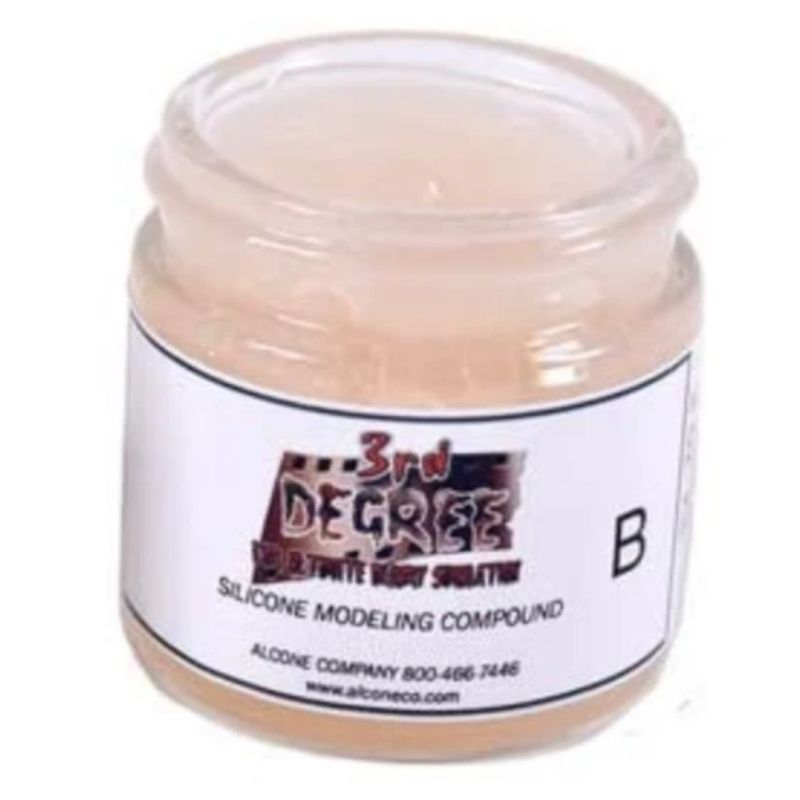 Alcone 3rd Degree - Silicone Molding Compound 2oz
This Silicone Molding Compound is an extremely versatile product that can resurface the skin.
It can be used to create out-of-kit special effects directly on to the skin or even be poured into moulds! 
Create realistic wounds, scars, prosthetics and even fil-in uneven texture to smooth out skin with this fantastic product, a must in every SFX artist's backstage kit. Effects created can even be worn several times.
Can be painted with Mr Dashbo and Kryolan Color Wheels
1 x 1oz A Compound

1 x 1oz B Compound


Simply mix equal parts A and B to activate. You'll know it's thoroughly mixed when it becomes runny. The compound will then begin to cure within 5 minutes. Can be thinned with 99% alcohol to blend seamlessly into the skin.


Create a realistic skin texture by stippling the Kryolan Pore Sponge over the 3rd Degree before it cures. To prevent sticking dip the Pore Sponge into 99% alcohol first.

For a more natural skin-like look, apply Kryolan Perfect Matt over before painting
Share