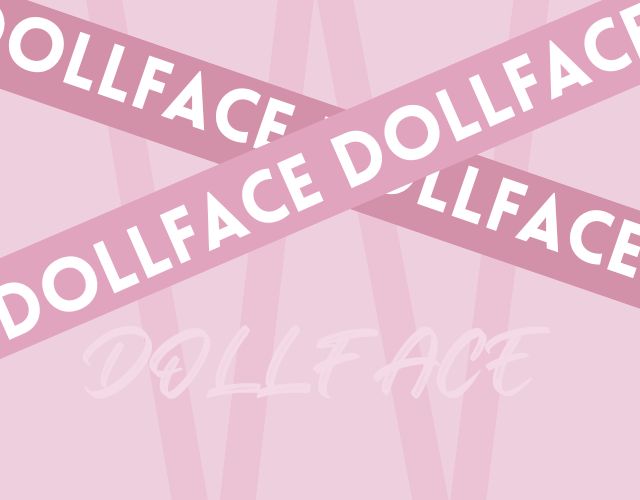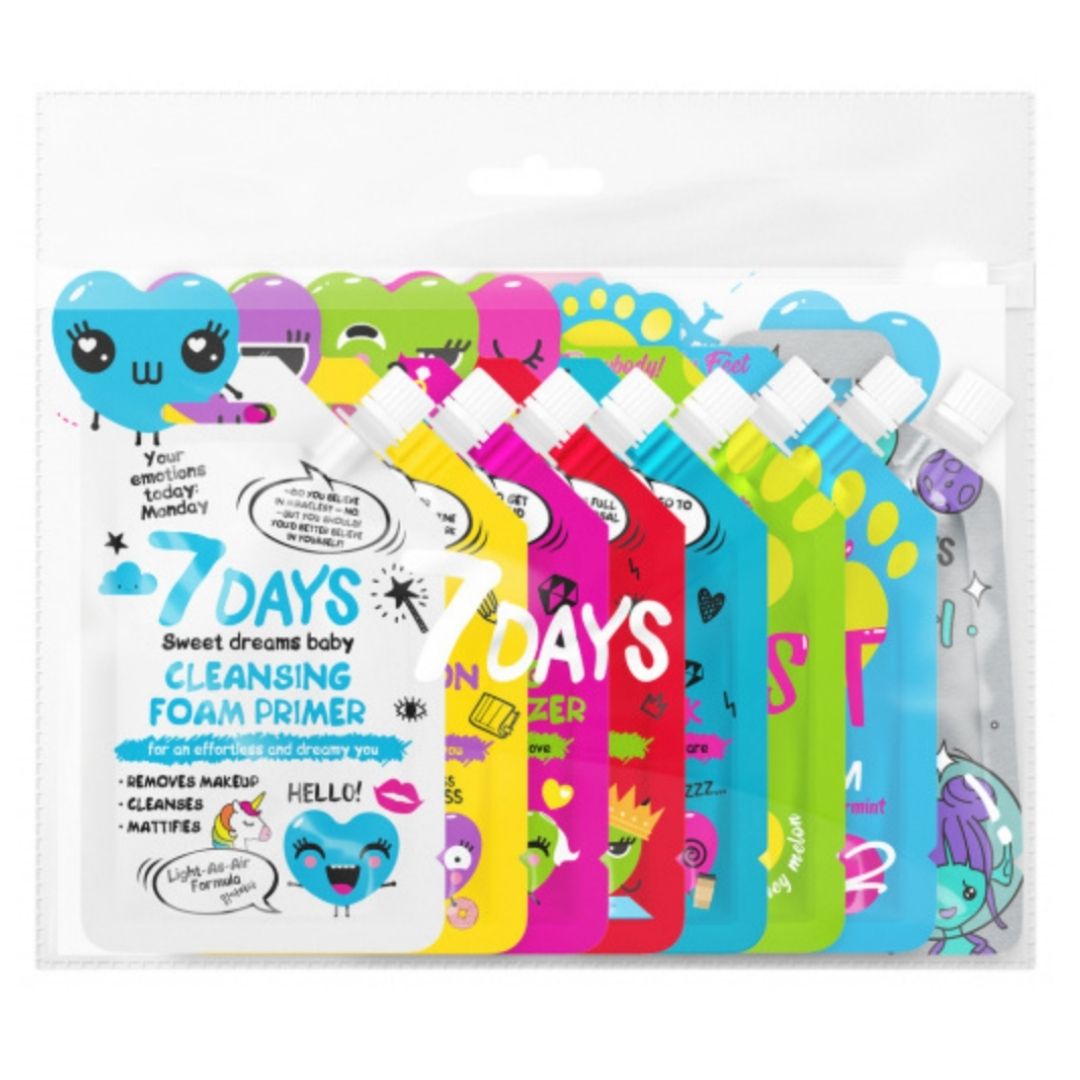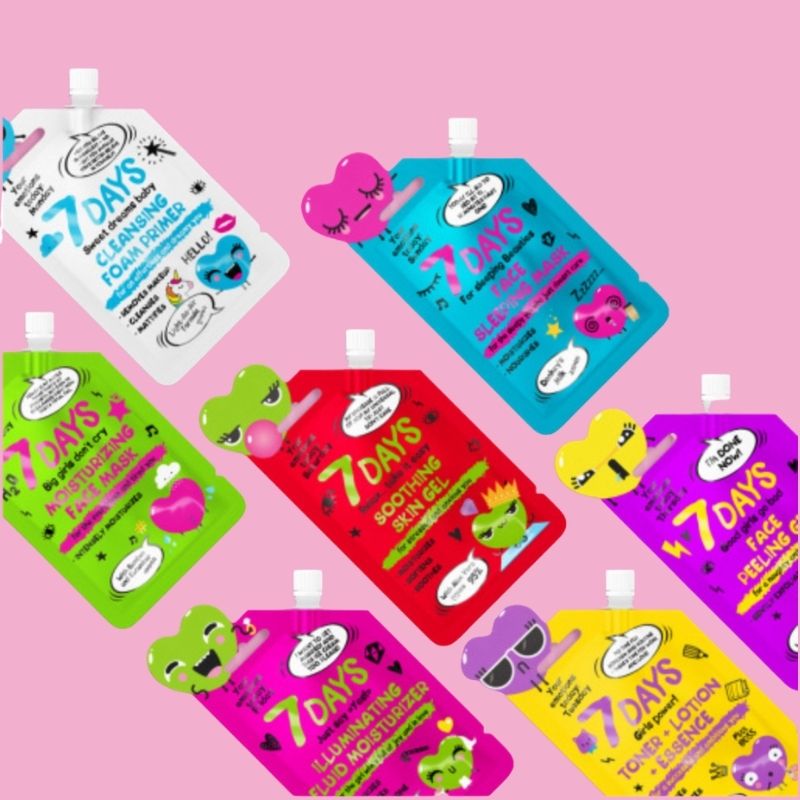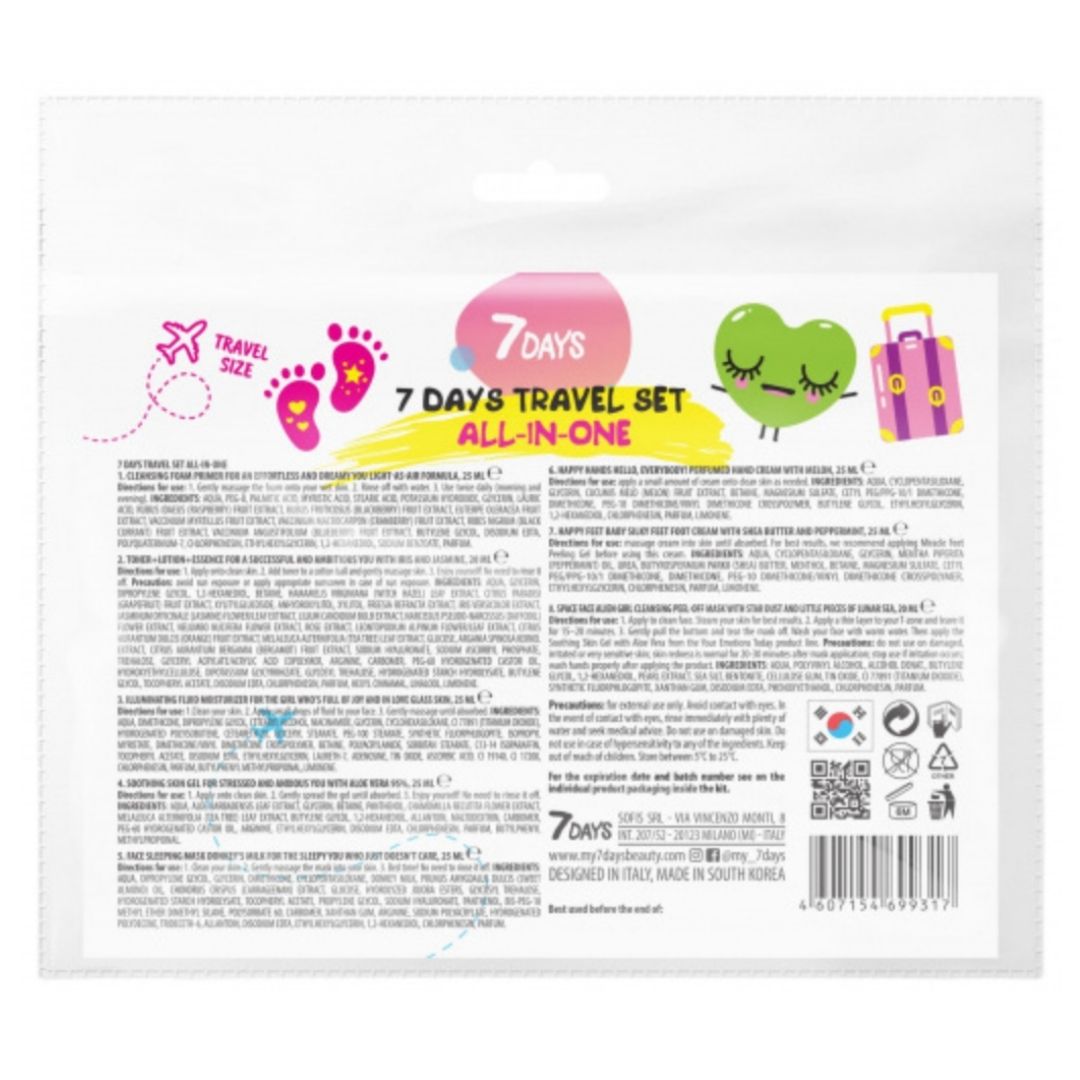 7Days All-In-One Travel Skincare Set 200ml
Girl, this is the only thing you need in your hand luggage!
Complete and expertly curated skincare from Korean brand 7DAYS, in oh-so-handy and adorable packaging.
 Includes everything you need for a full skincare regime from 7DAYS on the go, primer, toner, moisturiser, masks and hand and foot cream. Easy to carry and resealable for easy reuse.
Contains 8 resealable pouches of skin in a clear storage bag.

⭐️ Cleansing Foam Primer for light, dreamy cleansing and priming

⭐️ Toner + Lotion + Essence to tone, hydrate, soothe and moisturise, enriched with Iris and Jasmine

⭐️ Illuminating Fluid Moisturiser - moisturises, illuminates and evens skin tone for a flawless, glass-like complexion

⭐️ Soothing Skin Gel - to soothe and relax, enriched with Aloe Vera

⭐️ Face Sleeping Mask - nourishes and mositurises, the real meaning of beauty sleep, enriched with Milk

⭐️ HAPPY HANDS Perfumed Hand Cream - infused with Melon & Peach for soft hands

⭐️ HAPPY FEET Foot Cream, enriched with Shea Butter and Mint for silky smoothness

⭐️ SPACE FACE Cleansing Peel Off Mask - cooling effect to give you an out-of-this-world complexion.


Share